Last updated on January 2nd, 2023 at 05:57 pm
Roblox is a massively successful multiplayer online gaming and game development system platform that allows people to construct their own games and play a diverse selection of games created by other users as well.
This Lego-like sandbox game holds approximately 70 million active members each month. Over 2 million users are content-makers who manufactured over 11 million titles inside of Roblox.
This just goes to show that be it, kids or adults, alike, the game is hugely popular amongst both the masses. So, it was about time we discussed our top 10 list of Roblox Games which are suitable for Adults in 2022. So, without much ado, let's jump right into it.
---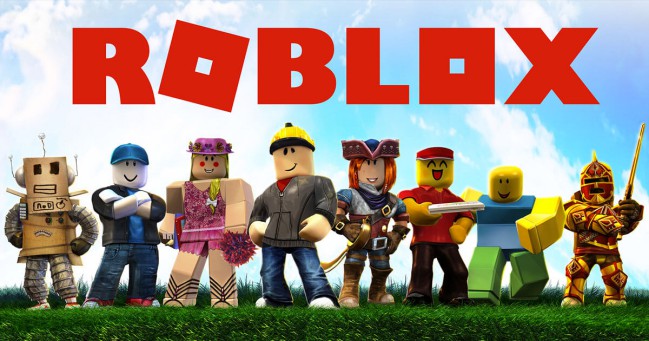 Also Read: 2022 Top 10 Best Games in Roblox for Family (2022)
---
Top 10 Best Games for Adults in Roblox 2022
Regardless of your reason for wanting to try Roblox as an adult, please know that there are games for each and every age bracket. Even so, it might seem daunting to move to a network of over 40 million games. That's where our team comes in. While our list in no way encapsulates every separate incredible game on Roblox, you're bound to find fun in at least a few of these picks.
In this article, we are going to take a look at the top 10 best games in Roblox that are suitable for adult users so that even they can get some of the games according to their likes and dislikes and enjoy playing them as well.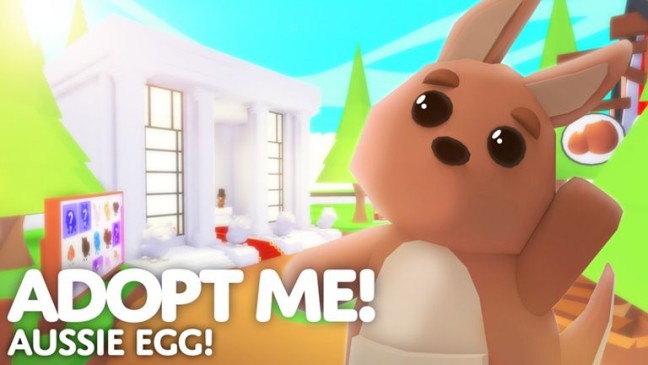 The Adopt Me is perhaps one of the most favored games of most adults out there in Roblox. This role-playing game has the predominant goal of taking and bringing a new pet into your home. You can select animals such as parrots, reindeers, monkeys, dogs, and much more, dependent on your choice.
In addition, the game also enables players to trade animals with other users. Just like other Roblox games out there or on the list, Adopt Me is also regularly updated to keep the players entertained and engaged
RELATED: Top 10 Games like Adopt Me in Roblox
---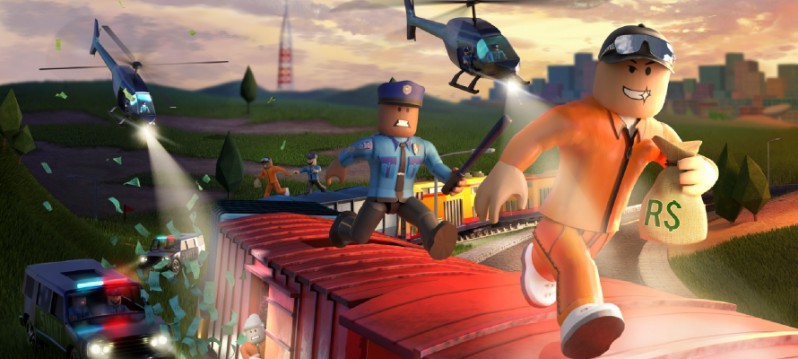 Jailbreak is yet another famous Roblox game that's definitely worth checking out. as obvious from the name itself, t This Roblox game enables users to be either a cop or an inmate. If you choose to be a criminal your main objective is to flee from the penitentiary.
The cop's principal duty is to deter the suspect from escaping the prison. The game will undoubtedly have an experience close to Grand Theft Auto and it is filled with side missions.
---
There are really no gimmicks to be had here: Amongst Us draws inspiration from the 2018-turned-2020 multiplayer concept Among Us. Like the main series, Amongst Us tasks a team of innocent players to decode who tries to hide as the homicidal impostor.
That being said, what distinguishes this apart is the 3D area.   It demonstrates impressively how the Roblox platform is virtually infinite with the 3D tools provided by Roblox.
---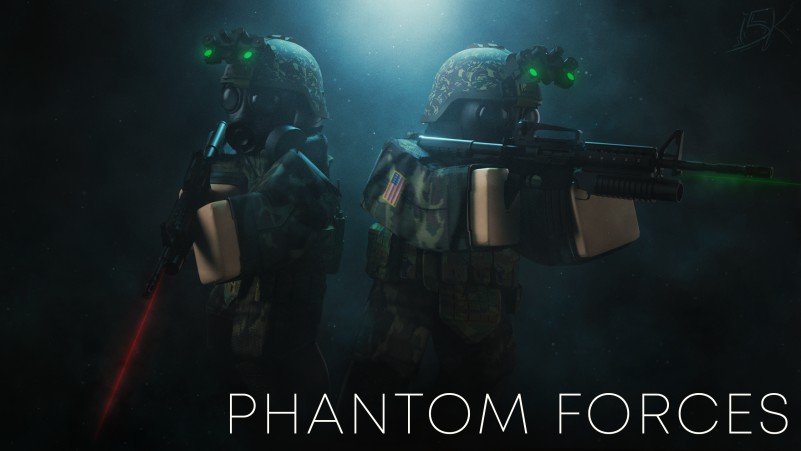 If you usually play FPS games then perhaps the high-quality FPS, Phantom Forces will definitely impress you. Phantom Forces provides seamless, smooth gameplay. By eliminating other players, you can win awards and raise your ranking.
Phantom Forces also has a good range of weapons that revamp the whole game experience. It can be regarded as a PUBG or CS: GO substitution for Roblox. Phantom Forces is probably Roblox's best FPS game.
---
Murder Mystery 2 is yet another enjoyable Roblox game. You must use your detective skills to solve the riddle in this game and identify the killer. The challenge of mysteries is rising as you advance.
You have to defend yourself against the assaults of the sheriff in addition to solving the puzzles. Murder Mystery 2 is an all-inclusive and interesting game.
---
Fashion Famous is among the most interactive fashion games on the app. Adults can flex their top fashion senses on the virtual runaway, with several competitions added to the mix. Players are timed whilst also formulating outfits; once on the catwalk, it's up to the game to determine who crafted the prettiest dress.
---
7. All-Star Tower Defense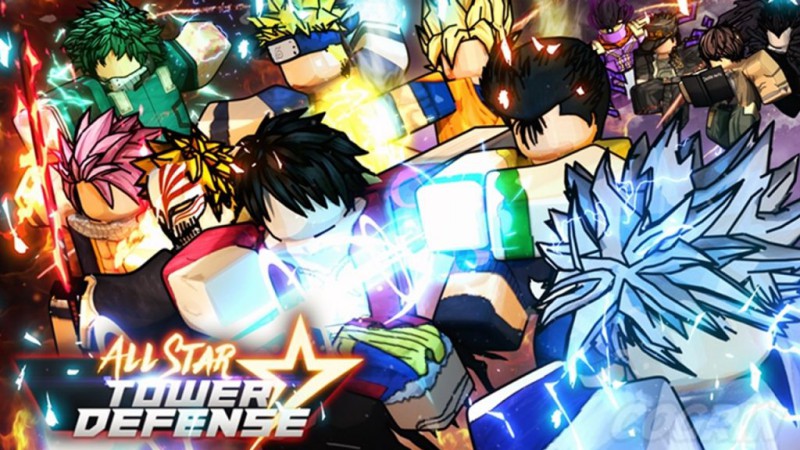 Players who really like anime will undoubtedly enjoy playing this game. Players could choose a persona from the wide variety of characters made available by the game.
All-Stars Tower Defense integrates the anime and tower defense categories into one intoxicating bundle. ASTD builds an addictive loop that keeps the players coming back each day with plenty of free code added on to the daily anime, with hundreds of classic characters like Broly and Midoriya to unlock
The players' primary responsibility is to kill the opponents that assault the tower. Players can upgrade their soldiers to unlock different skills that can be used in serious combat.
---
It's a collaborative shooter in which 5 players will have to hunt one deadly and scary ghost before it manages to kill them one after the other. This seems to be one of the darkest new games that we came across in Roblox.
Don't forget to load laser cannons to drive spirits away. When they get near, they regain endurance by snatching your soul away like a dementor right out of a  Harry Potter movie. It becomes much more fun whenever it gets to exchange the roles. You also get to play the ghost against everybody else
---
9. Shedletsky's dirty Place
In this house, Shedletsky attempts to play dirty games with children who communicate with the database. This game aims at the kids below 13, and all sorts of adult activity take place.
When the kids go into this house to play, they get horrible nightmares. You may not understand what is happening in this house, but it will have a major impact later on.
---
This Roblox game may not have had any sultry or voluptuous actions but it does have a lot of violence, which kids must not watch. Players will be given lethal weapons to destroy other players in the game.
We all know it is trendy to destroy enemies in a video game but the animation in this Roblox game is pathetic which makes it unpleasant for children. In this game, there is a serial killer who is searching for a child. When he discovers the boy, he viciously slaughters him in the game.
---
ALSO READ: Top 10 Story-based Games in Roblox
---
Dance Club (Special Mention)
The raunchy content of this Roblox game is unsuitable for children under the age of 16. It's definitely for you if you want to play Roblox adult games. The only reason we don't want kids to play Roblox's game is that some unpleasant moves are involved.
You can see plenty of erotic and sizzling gestures between the players when you play this game.
Roblox has games for both kids and adults. So, this was our compilation of some of the best games which even adults would enjoy in Roblox. Be sure to try them out!
Follow us on Twitter & like our Facebook page for more post-updates.
---
Check out more Roblox Games –
You May Like: 
Best Games like Valorant on Android/ iOS
Abhigyan identifies himself as a tech geek, gaming cognoscenti, and also a connoisseur of music. Unidentified and mysterious phenomena never fail to gather his undivided attention. When not reading about bizarre and perplexing entities across the Universe, he can often be found cheering for his favorite teams in Football.