Call to Duty Mobile amassed a lot of popularity since its debut. Mostly because, of its massive weapon arsenal. The vast array of weapons the game has produced always fascinated the COD Mobile players.
Call of Duty Mobile's recent season has been definitely very successful till now. Players from all over the world seem to be very pleased to get this season the rewards and unlockable content.
Also, our team has been actively researching, and creating 'purpose-oriented' Gunsmith load-outs for a weapon. Earlier in this series, we mentioned the loadouts like "No Recoil' KN-44, 'Fast ADS' DR-H, 'Fast ADS' HG-40, and a lot more. Make sure to check all loadouts here.
---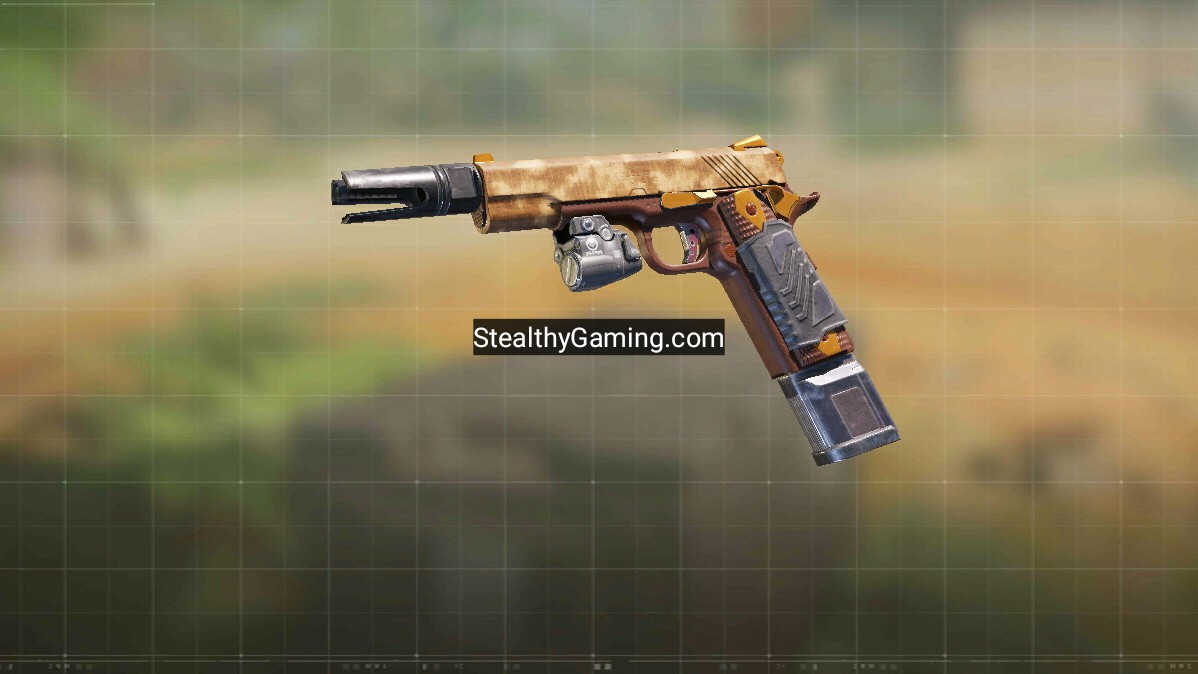 Also Read: COD Mobile MW11 Gunsmith Loadout
---
COD Mobile: 120 FPS on Android devices:
We have brought some really good news for all the COD Mobile fans out there. COD Mobile Fans will now be able to enjoy Call of Duty: Mobile in a buttery-smooth 120 frames per second (FPS).
Faster refresh rates have long been admired by PC gamers and that's presently spreading to console and mobile gaming. The goal is to reduce any blurring which might occur because the display can't keep pace with the changing graphics and that's particularly prevalent in the frenzied gameplay of a shooter like Call of Duty Mobile.
---
Also Read: COD Mobile M4 Gunsmith Loadout
---
If you logged into the mobile Call of Duty game recently, one of the announcements that appear in the game is a mail regarding the Call of Duty Mobile 120FPS support.
Activision sent out an in-game notification to all players today declaring that the game has been configured for supporting 120 FPS. That being said, there's a catch. Currently, the support will only be available on the Sony Xperia 5 II. It will also be coming to other devices eventually.
The news was announced by Chris Plummer, VP of mobile at Activision, during the release of the new Sony Xperia 5 II. In the official statement, Plummer verified that the 120Hz refresh rate will be supported in the multiplayer modes of COD Mobile
How to Unlock 120 FPS in COD Mobile on Android Device:
We will be sharing how you can unlock 120 FPS refresh rates on a phone for which the COD Mobile doesn't yet support 120 FPS.
All you have to do is follow the given steps:
Download and Install the latest version of VMOS Pro
Open the VMOS Pro app and click on the small Play button on the slide
Install COD Mobile on the Virtual setup and also import and copy the OBB file to the proper folder
Return the VMOS screen and click on Shutdown All (top right corner menu)
Click on VM Settings
Go to Virtual Machine Info
In it put the following details

Factory Owner: SONY
Pattern: Sony Xperia 5 II (SO-52A)
GPU Manufactures: High Frame Rate

Go back to settings and go to Refresh Rate and increase it to 120 FPS
Open VMOS app
Click on the Play button
Open the game
Go to Settings, then Audio and Graphics
Change Frame Rate to Ultra & Enjoy
Now you can enjoy seamless and butter-smooth gameplay on any Android device. Try this method out we hope you have fun!
---
---
(Update 2021)
Before the release of season 2 of Call of Duty Mobile, the developers rolled out a test server, introducing some new features that were scheduled to be released not only in season 2 but in other upcoming seasons as well. After the extensive testing of course.
Among many features, like the upcoming weapons, characters, and scorestreak, the developers also teased that in the near future, COD Mobile could also support 120FPS for all eligible smartphones.
Well, according to us, we are at least a season away from getting the official support for 120fps in the eligible smartphones. But, till then, you can try the process mentioned above to unlock the high frame rate for your eligible devices.
---
---
(Update – Official support)
COD Mobile now officially supports 120 fps gameplay. You can now enjoy an amazingly smooth TDM or Battle Royale matchmaking in COD Mobile.
But, to run COD Mobile at 120 fps, your mobile device must support the 120 Hz refresh rate.
If you are doubtful about your device supporting the 120 Hz refresh rate, there are a few easy methods to check it. 
Method 1 – Make a search query
On the Google search bar or any other search engine of your choice enter your device name when searching for this query – "Does PHONE NAME support 120 fps".
Ex – Does OnePlus 9 support 120 fps
Method 2 – Use a third-party app
There are a number of apps on Playstore for Android devices using which you can track fps while playing the game.
---
Subscribe to our Youtube Channel. Follow us on Twitter for more post-updates.
---
Check out GUNSMITH LOADOUTS here –
Abhigyan identifies himself as a tech geek, gaming cognoscenti, and also a connoisseur of music. Unidentified and mysterious phenomena never fail to gather his undivided attention. When not reading about bizarre and perplexing entities across the Universe, he can often be found cheering for his favorite teams in Football.