Video games provide a welcome distraction from everyday stresses. Anytime you're feeling down, all you need is a thrilling game to make you feel like a hero who saves the planet from the forces of darkness. If you want to play games on a portable device like the Nintendo Switch Lite, however, it can be difficult to pick the right one for every occasion and emotion. This article discusses the top titles available for the Nintendo Switch Lite.
Even though Nintendo continues to offer dozens of games suitable for families, the company is now open to the idea of including a few more mature titles on its console. Right now, adults can enjoy some of the best Nintendo Switch games that kids really shouldn't play.
---
Top 21 Best Nintendo Switch Lite Games for Adults
1. XCOM 2 Collection
The ridiculous Mario + Rabbids: Kingdom Battle crossover game for the Switch gave players a glimpse of turn-based tactics in the vein of XCOM. However, the XCOM 2 Collection is for you if you're ready to set aside cute mascots and take up a crusade to preserve Earth from extraterrestrial invaders. Tough conflicts test the limits of your tactics, compelling you to risk the lives of every soldier and wisely invest in R&D back at base. You might want to dive right into the expansion, War of the Chosen, which seamlessly adds new content to the base game. You now have the power to either slightly soften the blow or inflict maximum pain onto yourself.
---
2. Stardew Valley
Stardew Valley is the perfect place to visit when you don't feel like doing anything strenuous. You won't find a more soothing simulation game on Nintendo Switch Lite.
The game's setting is a picturesque valley, where you tend a farm that was passed down to you by your grandfather. You can relax and socialize with the locals while tending to your crops.
Now, if you're wondering what sets Stardew Valley apart from other farm games, You no longer have to worry about defending an island; instead, you can design and build your very own farm any way you like. Adopt some animals, plant some seeds, and do a whole lot more!
---
3. Celeste
Celeste is an excellent option for anyone who has googled "what games can you play on Nintendo Switch Lite." It's an adventure game with platforming elements that challenges you to find your own identity.
In order to reach the summit of Mount Celeste, you must face your inner demons. Celeste is a worthwhile purchase for Nintendo Switch.
---
4. The Forgotten City
Although many mods have been made for The Elder Scrolls V: Skyrim over the years, Modern Storyteller decided to make The Forgotten City into a separate game because it was so ambitious and well-accepted. You are trapped in a Roman city and must find the person who is about to commit a sin, as the entire population will be wiped off if even one person sins. You'll need to figure out the mysteries, follow the clues, and change the past to your advantage. Keep in mind that since this is a cloud-based game, you'll require ongoing access to the internet.
---
5. Super Mario 3D World + Bowser's Fury
In Bowser's Fury, 3D Mario makes some significant changes that, with any luck, will become the norm for the series going forward. Rather than being a simple sandbox, Bowser's Fury features a rich open environment full of challenging platforming puzzles. It's already a must-play package, but knowing that this is really a bonus game bundled with an improved port of Super Mario 3D World makes it that much more compelling.
---
6. Metroid Dread
Metroid Dread is an exciting action adventure that can be played on the go with the Nintendo Switch Lite. Guide Samus Aran, a bounty hunter from another world, is the protagonist of the game. On the planet ZDR, he is cornered by an unknown foe.
Dangerous alien lifeforms and merciless machines known as E.M.M.I. rule the planet ZDR. The question now is whether Samus Aran (you) will chase the enemies and free the planet from their grasp, or whether you will become the hunted. In order to answer this, you must first experience the game.
---
7. Torchlight 2
Isn't it about time that Diablo 3 made its way to Switch? The creators of Torchlight 2 certainly hope so, as their game satisfies the same need for loot as any other fantasy-action RPG. Numerous people thought Torchlight 2 was superior to Diablo 3 before the latter had its many patches. The two of us can see that. The action is fast, there is plenty of loot, the dungeons are large, and the tasks are challenging but not impossible to complete. When facing off against monsters, you can even bring along a pet unicorn to help out.
---
8. Tetris Effect: Connected
Tetris Effect: Connected is one of the best iterations of the already perfect puzzle game thanks to its trippy visuals, mesmerizing sound design, mind-blowing sophisticated physics, and transcendent multiplayer modes. Now that it's available on Nintendo Switch, you can take this cube-shaped quest for enlightenment with you wherever you go.
---
9. Hades
Take a look at Hades now. For its consistent newness, it deserves a spot among the finest Nintendo Switch Lite games. You can't stand to play the same game over and over again. Each visit brings something fresh.
The game's plot is fascinating, to put it mildly. You must escape from hell by fending off demons and making friends with gods and angels in this role-playing game. But if your game character does perish, you'd better be prepared to start over in the bowels of Hades.
---
10. Mario Party Superstars
Mario Superstars is a great way to spend time if you're feeling bored. Well, Mario Party Superstars is an exciting dice-rolling test of skill for multiple players. The game supports both local and online multiplayer, so grab some pals and dive in!
Plus, thanks to these additions, Mario Party Superstars is a top pick among Nintendo Switch Lite titles.
---
11. The Legend of Zelda
Again, a game promises to whisk you away on a thrilling adventure. You play as Link, a boy who must rescue his childhood friend Zelda from peril. The two were always meant to be together, but strange forces tore them apart.
The task of saving Zelda is more difficult than it first appears. To rescue Zelda and bring the group back together, you must face and defeat a horde of foes and dangerous traps. The Legend of Zelda is arguably the best Nintendo Switch Lite game because of the following qualities.
---
12. Animal Crossing
Animal Crossing is next on our list of the best games for the Nintendo Switch Lite. It's a really well-liked simulation game in which the player finds a lonely island and populates it with their own ideal inhabitants and infrastructure to make their own personal paradise.
The game features a wide variety of leisure activities, such as bug hunting, chitchatting with locals, planting trees, searching for clothing and other home supplies, and more. 
---
13. Skatebird
If you're looking for a skateboarding game but were let down by the lack of a hawk in Tony Hawk's games, Skatebird is the one for you. The allure is revealed in the title itself. Fine feathered, flying chum, shred your way through tiny skate playgrounds like someone's bedroom.
Dress up your bird to make it look as cute as possible. Although you get to skate as a bird in Skatebird, the game's wonky mechanics, poor camera work, and lackluster content mean it won't be replacing Tony Hawk anytime soon. Nobody could ever accuse them of being dishonest.
---
14. Snakeybus
An excellent place to begin when thinking of a concept for a video game is by slamming together two ideas that seem to have little in common and seeing how well they mesh.
Snakeybus combines the classic Snake gameplay of guiding a line around a board without letting it cross over into itself with the hectic driving action of a game like Crazy Taxi. The longer and more difficult to avoid the bus becomes as you pick up more people and deliver them to their destination.
You'll need to employ a restricted boost leap to prevent running into yourself. The flow state is enjoyable, but not every map is created equal. As opposed to the cramped, multi-level dorm room the game begins in, the bright, basic suburb would have been a far better introduction for understanding the concept.
---
15. Star Wars: Knights of the Old Republic
Even though the Star Wars franchise has been experiencing some problems as of late, Star Wars: Knights of the Old Republic, an RPG developed by BioWare and released in 2003, is still one of the best adventures you can have in the Star Wars universe.
With this HD remake, you can take your search for the Star Forge with you everywhere you go, enlisting helpers and honing your Force abilities along the way. Playing the MMO or the impending remake requires familiarity with the original KOTOR, which you should do before you dive in.
---
16. Bug Fables
Do you ever wish to experience a day in a bug's life? In case you've given this any thought, you know how difficult it is. The struggle for sustenance and survival is ongoing. Now suppose we told you that in a place named Bulgaria, insects might live forever.
This may sound implausible, but it's actually the premise of Bug Fables, a fantastic title for the Nintendo Switch Lite. You play the role of one of three heroes named Vi, Kabbu, or Leif, who set out on a quest to find a buried treasure and gain immortality by feasting on the leaves of The Everlasting Sapling.
---
17. Pokemon Brilliant Diamond (Shining Pearl)
Is Pokemon something you enjoy? If so, Pokemon Brilliant Diamond is a game you'll enjoy without a doubt. Hundreds of thousands of millennials can attest that it is one of the top Nintendo Switch Lite games out there.
You can choose to start the game with Turtwig, Chimchar, or Piplup as your first Pokemon. And then you gather even more Pokemon, train them, and eventually win the Pokemon League.
---
18. Stubbs the Zombie
No one asked for Stubbs the Zombie's undead protagonist to come back from the grave, but it didn't stop him from coming back. Stubbs the Zombie, which uses the Halo engine of all things, didn't exactly set the world on fire when it was released in 2005, but this remaster holds up quite nicely.
It's a lot of fun to build up your zombie army by stalking the streets for unsuspecting victims, devouring innocent bystanders, and then unleashing it on your enemies. The overdone humor is still funny, though. When you're on the run, the short, repeated stages are as sweet as brains.
---
19. Journey to the Savage Planet
All right, it's time to transport you to the Wild Planet. It may be one of the top Nintendo Lite games for those who enjoy sci-fi shooting games. Your mission now is to determine whether or not ARY-26 is habitable for human beings.
You have to fight your way through numerous gun battles against formidable foes while exploring ARY-26 for signs of human habitation. 
---
20. Super Crush KO
The developers of Graceful Explosion Machine, an early and great Switch game, have applied their flawless take on arcade action to the beat 'em up genre.
The fluidity with which you can switch between techniques, from airborne uppercuts to twisted ground kicks, is reminiscent of 2D fighters like Bayonetta and Devil May Cry.
It's the first action game where I feel like I understand the gun's role in extended combinations. Don't be misled by the calming pastel palette. It's not easy to beat large groups of enemies.
Yet, the fluid, juggling style of the combat requires you to think about the entire playfield, which makes perfect runs feel tantalizingly feasible.
---
21. The Outer Worlds
Skyrim demonstrates how well-suited the Nintendo Switch is to Bethesda's big open-world role-playing games. Those who favor Fallout's rusty sci-fi aesthetic to the Elder Scrolls' high fantasy may find just as much to enjoy in The Outer Worlds, despite its smaller scope.
In addition, the team behind Fallout, Obsidian Entertainment, consists of the game's original creators. The only thing they're doing is reclaiming what rightfully is theirs.
Find interesting people to travel with, accomplish objectives on strange worlds, and experience the tragic comedic results of the corporate colonization of the universe. Technically, this is one of the most problematic Switch versions we've encountered, however, subsequent updates have greatly improved things.
Follow us on Twitter & like our Facebook page for more post-updates
---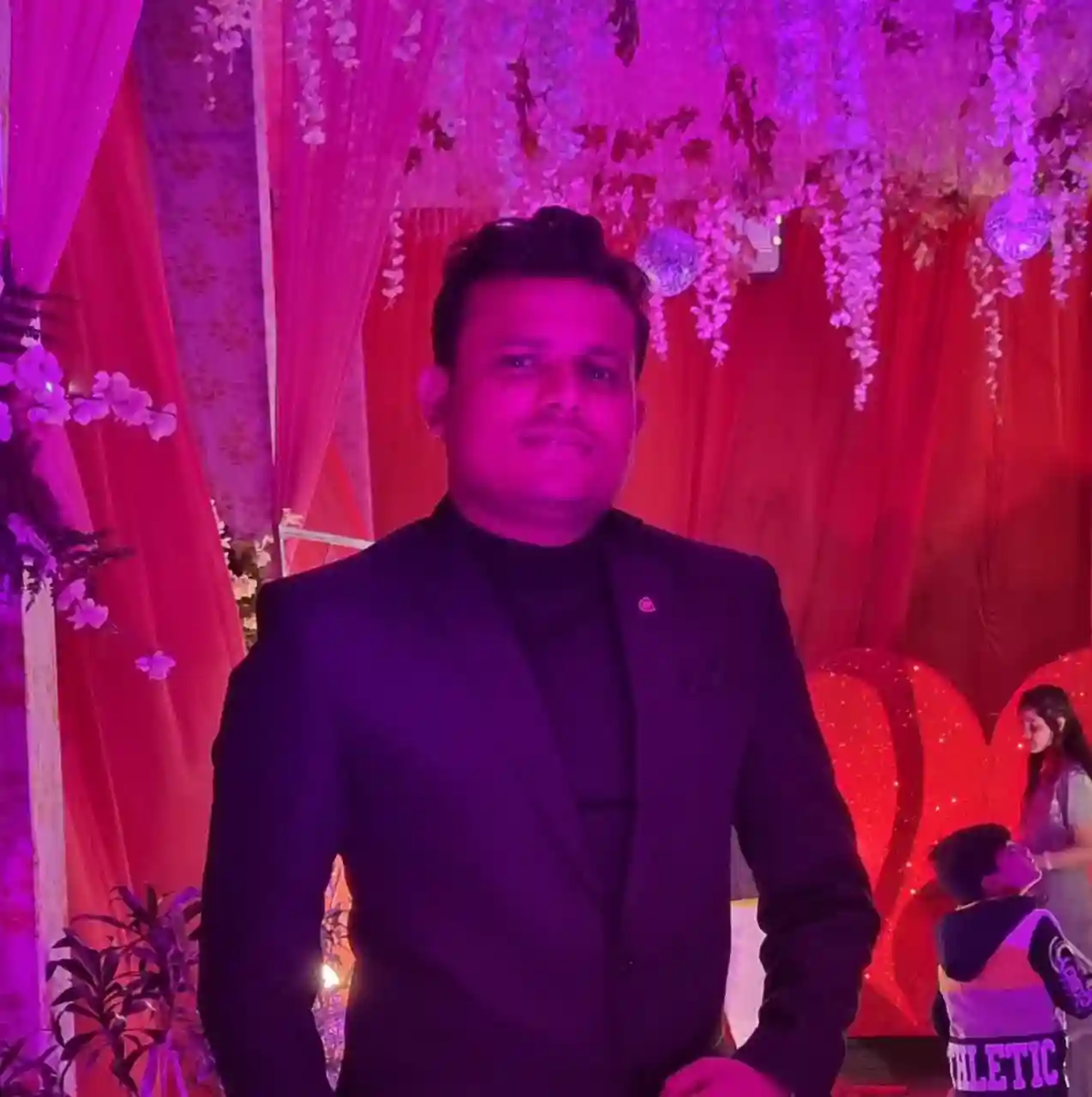 Rohit Yadav is a writer with passion for gaming, cosmos, and philosophy. He has a keen interest in exploring the depths of these topics through his writing, offering insightful and thought-provoking perspectives to his readers. Rohit brings a unique perspective to the world of online gaming and is well-versed in the latest developments and trends in the industry.