Last updated on January 16th, 2023 at 01:31 pm
Counter-Strike: Global Offensive (CS: GO) is a multiplayer first-person shooter developed by Valve and Hidden Path Entertainment. It is the fourth installment in the Counter-Strike series. Counter-Strike is one of the best multiplayer first-person shooter games on PC or consoles. Its gameplay is simple – either play as the terrorists that cause mayhem or become part of the anti-terror group that scrambles to protect people from the terrorists' plans.
The game was released in 2012. Since its release, Counter-Strike: Global Offensive has drawn in an estimated 11 million players per month, and remains one of the most played games on Valve's Steam platform. Global Offensive has eight official game modes: Competitive, Casual, Deathmatch, Arms Race, Demolition, Wingman, Flying Scoutsman, and danger Zone.
---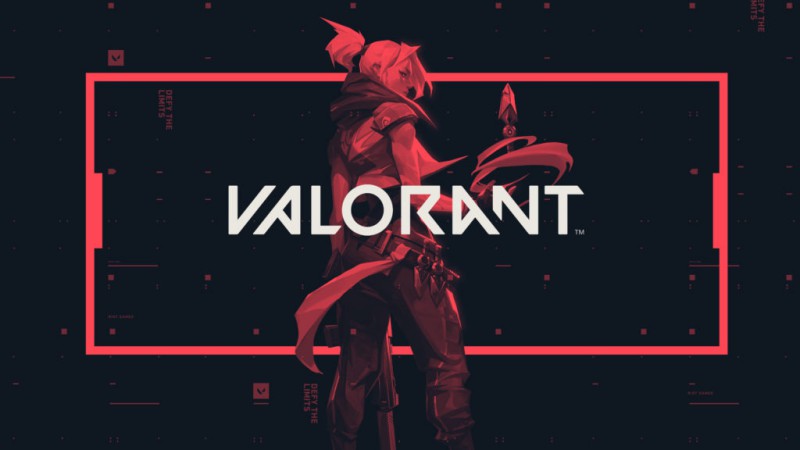 TRENDING- Top 10 Best Games like Valorant for Android/iOS
---
Since the initial release of Global Offensive, Valve has continued to update the game by introducing new maps and weapons, game modes, and weapon balancing changes. Global Offensive has one of the most popular esport scenes in the world. The Global Offensive professional scene consists of league and tournaments hosted by third-party organizations, and Valve-sponsored tournaments known as Major Championships.
Count-Strike has been the most loved action shooter game that the world has known and till today, players spend hours playing it without any complaints. However, the game is only available on PC or console, hence not everyone has easy access to it even though the game is now free-to-play. Today we will look at games that are similar to CS: GO but, for smartphones as CS: GO has still not been adapted for the android/iOS version.
---
(2023) Top 21 Best Games like CS:GO for Android/ iOS
Counter-Strike has not yet been adapted for Android/iOS. Hence we will look at similar multiplayer first-person shooter games that are available on Android/iOS and are as much fun as the Counter-Strike games.
1. APEX LEGENDS MOBILE (ANDROID/iOS) –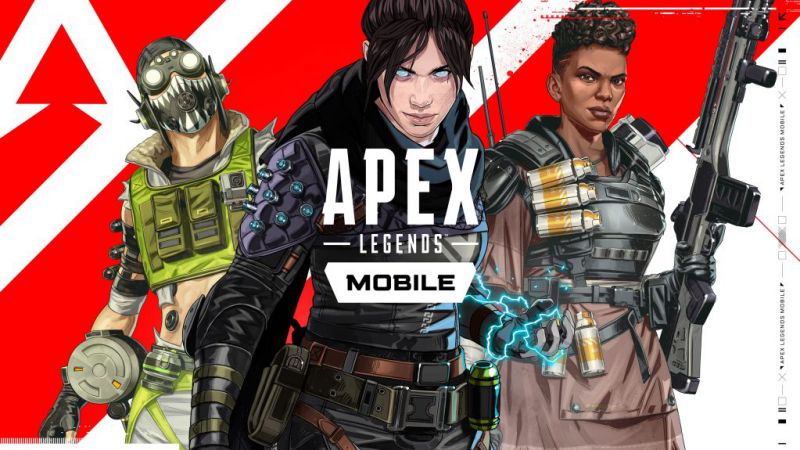 The free-to-play hero shooter Apex Legends pits legendary heroes with potent powers against one another in a struggle for glory and wealth on the Frontier's outskirts.
In this next-gen take on the Hero Shooter/ Battle Royale genre, you'll be able to take control of a growing cast of legendary heroes, each with their own unique set of strong powers, and enjoy smart team play and groundbreaking gameplay.
---
2. SPECIAL FORCES GROUP 2 (ANDROID/iOS) –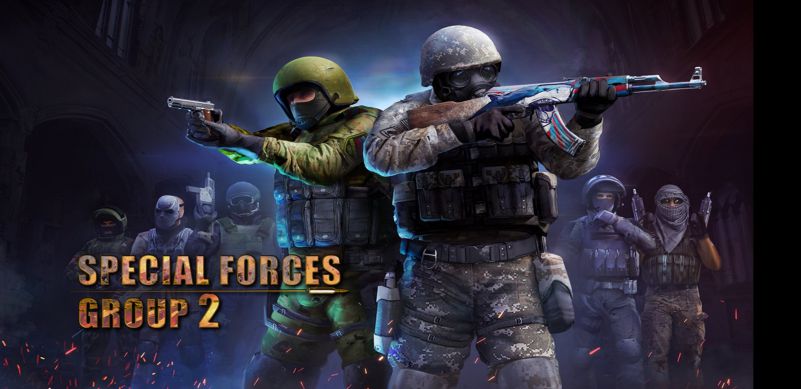 The popular first-person action game Counter-Strike 1.6 served as an obvious inspiration for Special Forces Group 2. The gameplayplay is almost identical to Valve's classic, and the controls have been optimized perfectly ffor touchscreens.
Special Forces Group 2's interface is streamlined and simple to use. Aiming, jumping, and reloading controls are on the right side of the display, while the D-pad is on the left. To fire, just align the scope's sight with the target.
---
3. T3 ARENA (ANDROID/iOS) –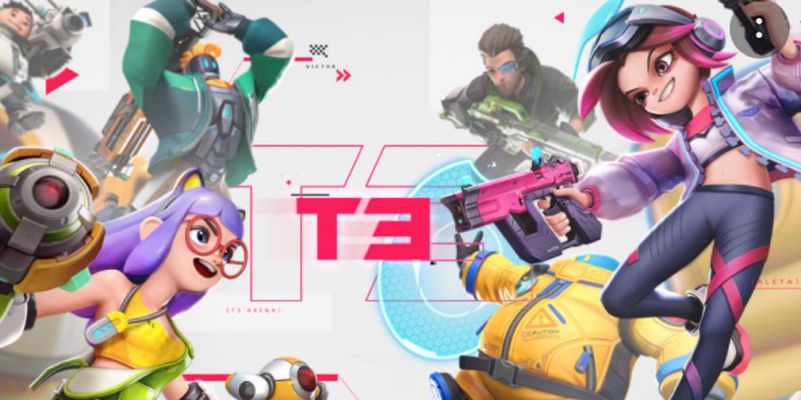 Discover strong characters with unique traits, thrilling multiplayer game modes, and user-friendly support mechanisms. The mobile game T3 Arena is the pinnacle of hero shooters. If you're looking for a mobile hero shooter, go no further than T3 ARENA.
---
4. COUNTER ATTACK (ANDROID) –
Counter Attack is one Android game that borrows heavily from Counter-Strike: Global Offensive. With a couple of different game modes and maps to choose from, Counter Attack is a pretty decent first-person shooter game that allows you to have a great multiplayer gaming experience. Last but not least, the game has a huge arsenal to choose from, keeping you spoilt for choice when it comes to guns.
---
5. STANDOFF 2 (ANDROID) –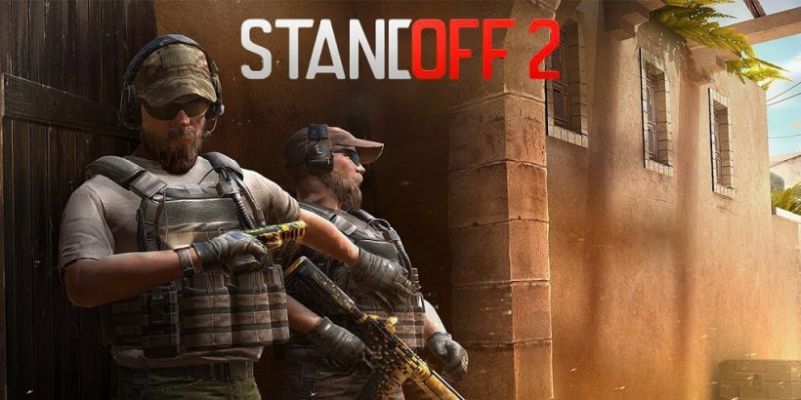 Standoff 2 is another great Android multiplayer first-person shooter game that is inspired by the style of gameplay made famous by Counter-Strike. It has a choice of various maps and modes but the feature that stands out the most is the game's beautiful graphics with very saturated colors and feel. The game does a great job of making you feel as if you are playing more than just a mobile game.
---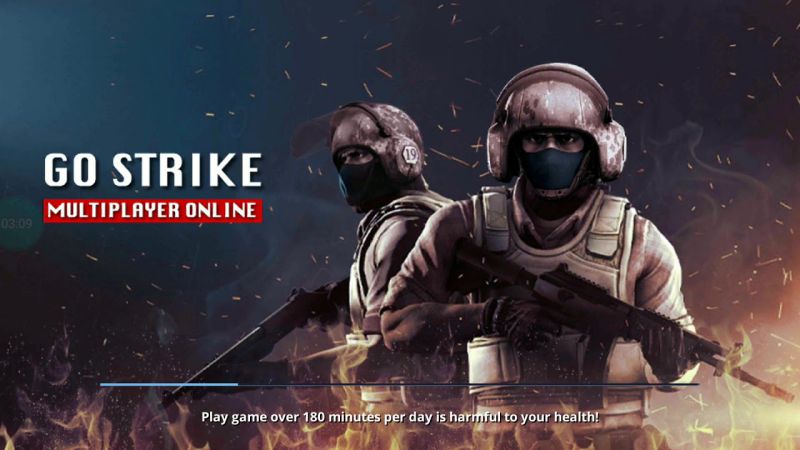 A game that incorporates plenty of Counter-Strike elements into its gameplay, GO Strike is an Android title that is definitely worth a shot. The first-person shooter gameplay is highly enjoyable due to the large variety of modes as well as the choice of weapons available.
---
7. CRITICAL STRIKE CS (ANDROID) –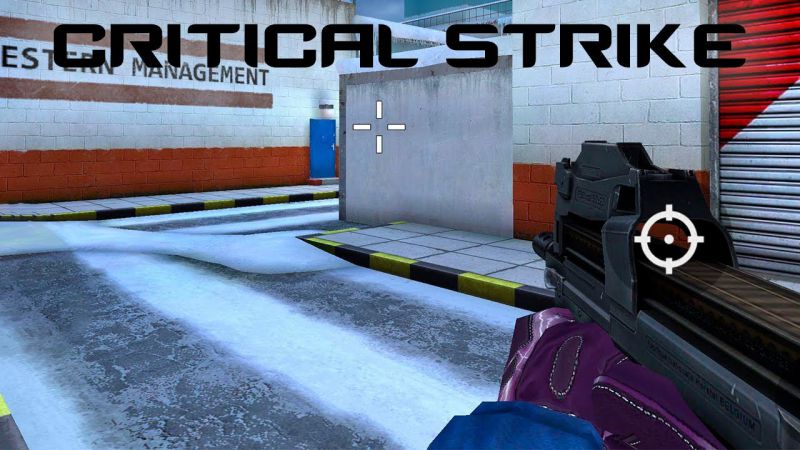 Critical Strike CS is highly inspired by Counter-Strike, and this is evident from its gameplay and setting. For an Android game, Critical Strike CS is pretty impressive in terms of graphics and easy-to-use controls. We are sure that anyone can master the game in a short period of time. In addition, Critical Strike CS keeps you entertained with regularly updated content and several modes.
---
8. MODERN STRIKE ONLINE (ANDROID) –
Modern Strike Online is perhaps the best Android game that you can play. It follows in the footsteps of Counter-Strike and creates similar feeling in gameplay. It stands at the top of Android games similar to Counter-Strike: Global Offensive because no other Android game offers 14 unique maps as well as seven different combat modes for players to enjoy. Multiplayer or single-player, Modern Strike Online has something for everyone.
---
9. GUN BREAKING DAWN (ANDROID) – 
Gun Breaking Dawn is like a twin of the Counter-Strike: Global Offensive. The game looks a lot similar in terms of maps, modes, and even weapons. This first-person shooter might be the next best thing for first-person shooter games on Android that resembles Counter-Strike games. The weapons have some amazing and cool skins that the players can obtain by spending some money on them.
The game is no doubt very interesting and fun to play with online friends and randoms and people who haven't played Counter-Strike on PC or console can take a look at what the game actually is about by playing this look-alike Android version called Gun Breaking dawn.
---
10. CS: GO MOBILE UNREAL ENGINE 4 (ANDROID) –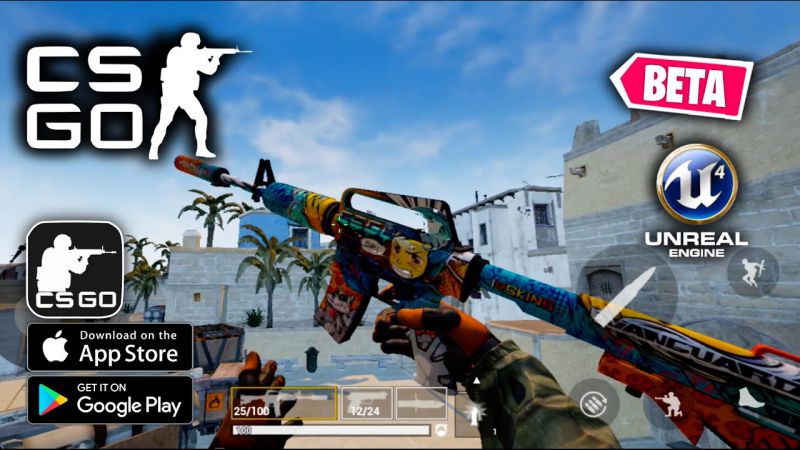 Valve has launched the Android version of the classic first-person shooting game Counter-Strike: Global Offensive. The game's console is quite intuitive. If you have ever played other shooting games on mobile, you will quickly master this game. If we only look with the naked eye, we can see that there is hardly a lot of difference between CS: GO Mobile and its original version on PC.
Environments, people, guns, everything are designed with sharp and detailed 3D graphics through Unreal Engine technology. However, the current version of CS: GO Mobile only has the Bomb Defuse mode as compared to the original version on PC where there are so many modes to play. There are only three maps available, Dust 2, Mirage, and Cache.
---
11. FORWARD ASSAULT (ANDROID/iOS) –
Forward Assault is a first-person shooter game from the makers of Bullet Force. The game is highly tactical with amazing 3D gameplay. The gameplay is really where you can move around to different parts of the map to take out your enemies. In Forward Assault, your gameplay cannot be as forward as the title suggests as you need to use different objects as a cover to protect yourself from being taken out by the enemies. It follows the same concept of Counter-Strike games of last-man-standing wherein once you are killed, you must sit and watch the match until the next round starts. If you loved the classic first-person shooter Counter-Strike, you will definitely enjoy playing Forward Assault. The game is available on both Android and iOS smartphones.
---
12. ZULA MOBILE (ANDROID/iOS) –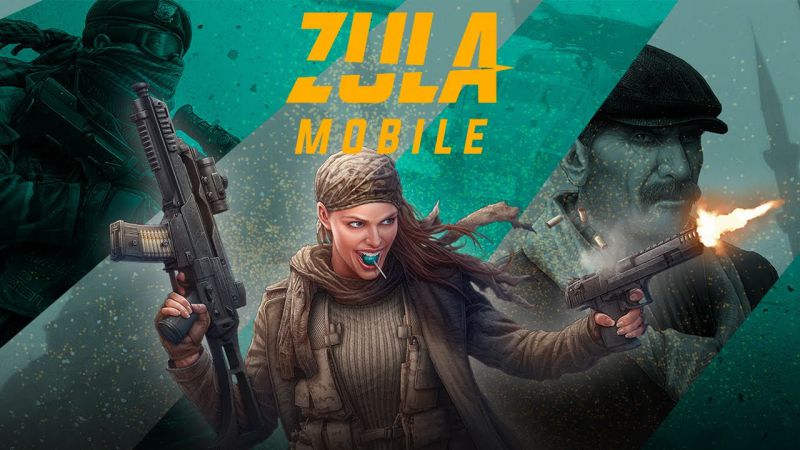 Zula Mobile is a 3D multiplayer first-person shooter that is free to play on both Android and iOS devices. Zula Mobile is a bit different than Counter Strike: Global Offensive in terms of its features. For instance, Zula Mobile has a Season Battle Pass, similar to popular mobile shooter games like PUBG Mobile and COD Mobile.
By fulfilling each day's tasks in the season, players can earn items, guns, weapon and character skins, and much more, similar to PUBG Mobile and COD Mobile. The game also has weapon attachments like in COD Mobile, with over 8000 attachments for guns. You can also participate in Rank Mode games to increase your league level and earn rewards.
---
13. CRITICAL OPS (ANDROID/iOS) –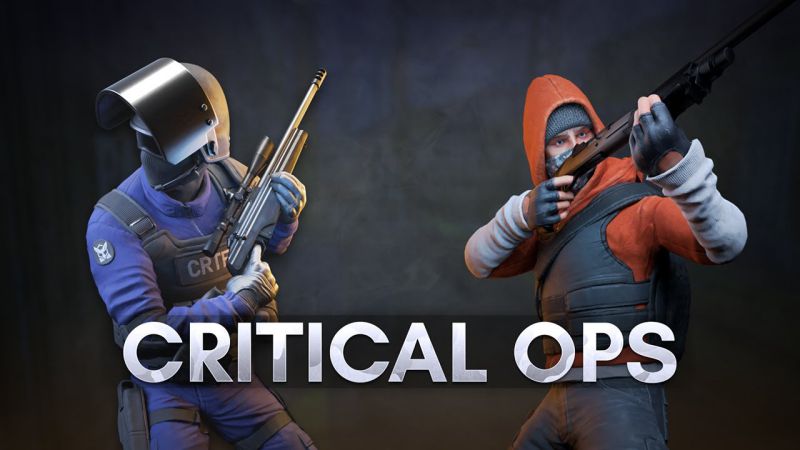 Critical Ops is an online first-person shooter multiplayer game that features competitive combat through beautifully crafted maps and challenging game modes. Similar to Counter-Strike, there are two groups from which you have to choose to play as a member of, The Coalition or The Breach. Critical Ops has competitive ranked modes where players with similar skillsets are put against each other to maintain fairness in the game. You can host private matches or create or join a clan, similar to PUBG Mobile and COD Mobile. The game has three challenging modes, Defuse, Team Deathmatch, and Gun Game. You can also make in-game purchases like skins for weapons or characters to look cool.
---
14. ELITE STRIKE (ANDROID) –
Elite Strike is a very stylish first-person shooter multiplayer game that is set in a modern setting. The shooting in the game is very realistic and professional like owing to the use of the new generation technology where timing your shots and the recoil of the gun have a significant effect on your gameplay. The game is stylish as you won't start off with military uniforms but with vibrant and fashionable clothes. The game has a very unique feature wherein you can show off your dance moves in between battles to recover lost health. Elite Strike has two game modes, Search and Destroy Mode and Team Death Mode.
---
15. FIRE STRIKE ONLINE (ANDROID) –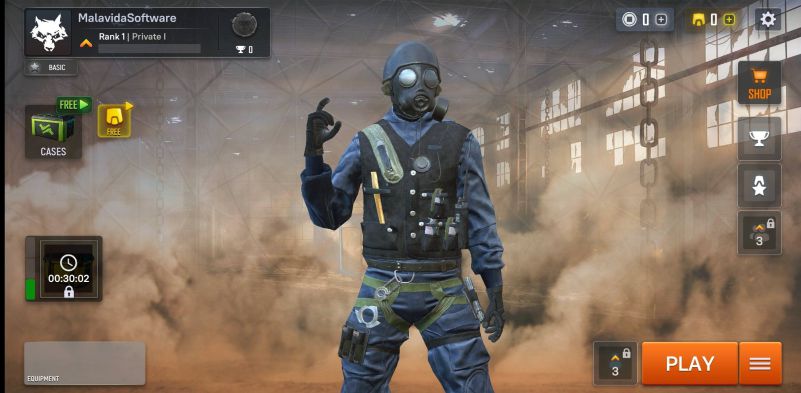 Fire Strike Online is a first-person shooter multiplayer that incorporates the 5v5 quick action matches that last no longer than 5-7 minutes. In this game, you can upgrade your weapons, use tactical weapons like the gas grenade. There are several maps where you can play some of them being set in the USA, Chernobyl, Japan, and more. There are unique attachments too that you can install on your weapons.
The game has great graphics, it is extremely fast-paced and an intense gunfight will surely have your adrenaline soaring high. There are four game modes available, Team Fight, Free for All (Death Match Survival), Bomb Mode (Defuse), and Arms Race (Gun Game). The game has regular updates rolling out with the inclusion of new content to keep the game interesting for the players.
---
16. MODERN OPS (ANDROID/iOS) –
Modern Ops is a competitive, free-for-all, first-person shooter multiplayer game with one of the easiest controls and vivid 3D graphics, and exciting gameplay. You can choose to play as Counter-Terrorists or Bandits in the game. Modern Ops includes more than 30 modern guns, pistols, and camos. You can choose your playing style by selecting weapons like SMG, Assault Rifle, Shotgun, and Sniper.
Up to Ten players can participate in the PvP action game. Like PUBG Mobile and COD Mobile, you can create a clan or join an existing clan and play with them to earn exclusive clan rewards. Similar to COD Mobile, you can use killstreaks such as the Drone Strike. There is a ranked mode too if you want to level up and play in leagues.
---
17. BATTLE FORCES (ANDROID/iOS) –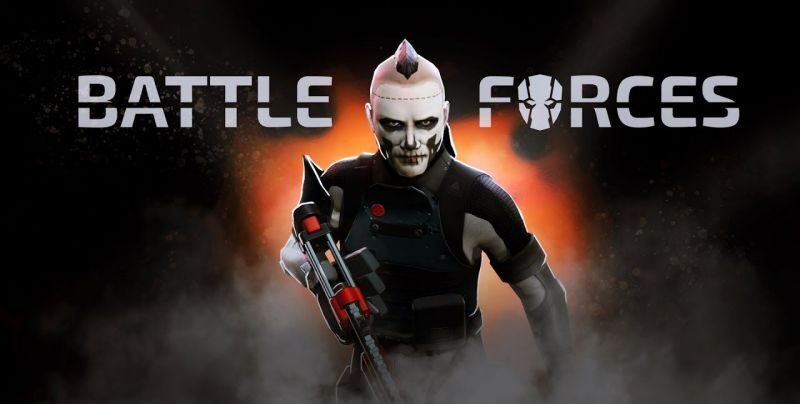 Battle Forces is a mix of the famous first-person shooter multiplayer games. The game is set in a Cyberpunk style environment that sets it apart from other first-person shooter games. It involves fast-paced intense games with 4v4 and 5v5 PvP battles. You fight in a team and winning will help you accelerate your level in the ranked modes.
There are six heroes to choose them with each of them having special abilities. There is a huge arsenal of weapons and you can upgrade each weapon and attach various attachments to it to modify it into an absolute overpowered weapon.
---
18. RED DOT: FRONT LINE (ANDROID/iOS) –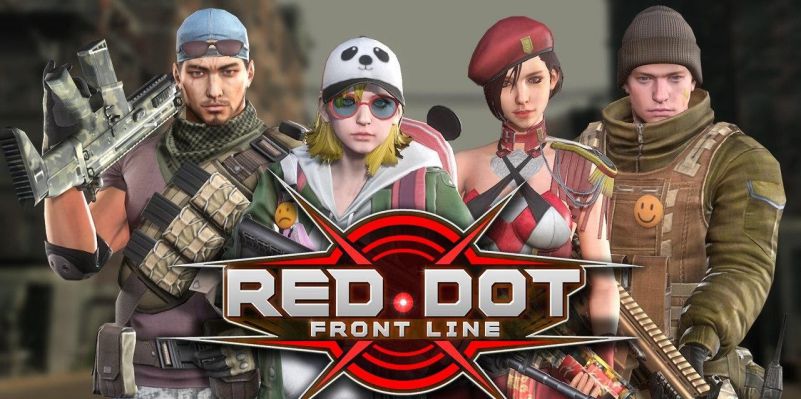 Red Dot: Front Line is a fast-paced first-person shooter that has both multiplayer and single-player modes. There is a huge arsenal of weapons and you can customize each one of them.
The game has simple controls and smooth graphics that make it easier to run on any device. There are up to 50 weapons in the game with several different skins for each of them. There are three modes, Team Death Match, Explosion Mode, and Sniper Mode.
---
19. CROSSFIRE: LEGENDS (ANDROID) –
Crossfire: Legends is a clone of the famous first-person shooter Counter-Strike series. There are more than 20 different modes available to play with a new addition of Battle Royale Mode for up to 120 players. Crossfire: Legends has evolved over the years since its launch in 2018 and there have been many updates that make the game one of the best on this list. The game has everything that players want.
---
20. BULLET FORCE (ANDROID/iOS) –
Bullet Force is one of the best first-person shooter online games on iOS. In this game, you will fight alongside your teammates in a massive 20 player War with over 20 weapons, 30 weapon camouflages and several weapon attachments. There are four game modes, Team Deathmatch, Conquest, Free for all, and Gun Game.
---
21. GANG WAR MAFIA (ANDROID/iOS) –
Gang War Mafia is a wonderful first-person shooter game with great gameplay, awesome visuals, and entertaining missions. In Gang War Mafia, you are pitted against other rival gang members in military-style combat.
The objective is to be the last gang member standing. Each gang has its own unique style of combat. In this game, you are allowed to custom design your own gangster. The game has Ultra 3D realistic graphics, so if you have a low-specs smartphone, this game would not run smoothly.
---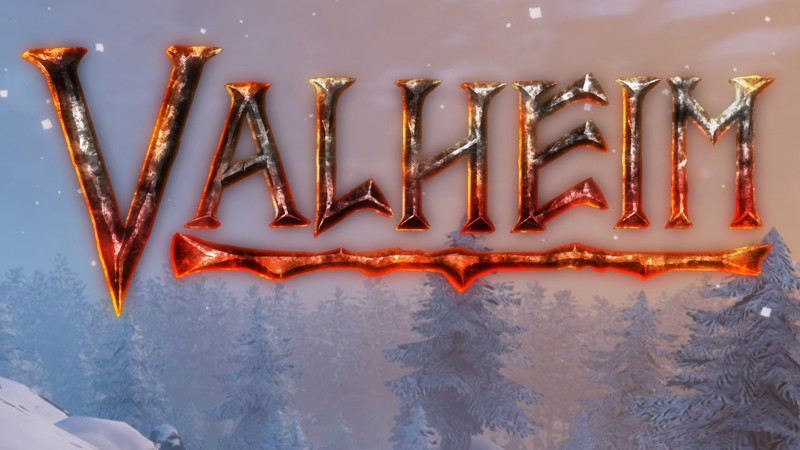 ALSO READ- Top 10 Best Games Like Valheim for Android/iOS
---
The above-mentioned list states the best 21 games available on Android and iOS smartphones or tablets that are similar to the popular first-person shooter game Counter-Strike: Global Offensive. These are some of the best games and you should definitely check them out if you are/were a fan of Counter-Strike.
---
Subscribe to our Youtube Channel. Follow us on Twitter & like our Facebook page for more post-updates
Abhigyan identifies himself as a tech geek, gaming cognoscenti, and also a connoisseur of music. Unidentified and mysterious phenomena never fail to gather his undivided attention. When not reading about bizarre and perplexing entities across the Universe, he can often be found cheering for his favorite teams in Football.