Last updated on December 5th, 2021 at 11:28 am
Farming Simulator 22 is now available for purchase anytime you want to give it a try. There's a lot to learn and a high learning curve when you first start the game, so it might be intimidating. The shop in Farming Sim 22 is large, and there are many possibilities for getting the most out of your farm.
We won't be making any equipment recommendations today, but we will teach you how to get the most out of the game's store.
Farming Simulator 22 has all of the necessary components to be a thrilling simulation game. And learning how to acquire land in Farming Simulator 22 is one of the most vital things to know if you want to succeed.
What are the requirements for purchasing land in FS22? Well, it's actually rather straightforward, but there are a few things you should be aware of before getting started.
One of the most crucial things to remember while purchasing property in F22 is that single fields cannot be purchased. You can always add a field to an empty zone or just change the size of one that already exists. In this manner, you may organize the land whatever you like. It's also worth mentioning that most fields will have irregular shapes.
Completing missions or assignments might be challenging at times. In and of itself, this game is one-of-a-kind and tough experience. We're here to help you get your hands on your own piece of real estate. Here is our guide on How to buy land in Farming Simulator 22 (FS22). So, without any further ado, let's get started.
---
How to buy Seeds Farming Simulator 22
If you want to get the most enjoyment out of Farming Simulator 22, you'll need to complete a lot of tasks effectively. Seed purchases are an important component of the game since they help you become a better virtual farmer and increase your revenues.
You'll have a lot of plants to look after in this game, so you'll need to acquire seeds first. Purchasing seeds is one of the most important aspects of the game, and it does not require a large sum of money. So, how do you get seeds in Farming Simulator 22?
To purchase seeds, first, go to the store menu, then to items, and then to the huge bags category. When you find them, choose the quantity you require, purchase them, and then begin planting.
In this game, sowing and planting are crucial tasks. When we play simulator games, we all desire rapid and speedy activities, thus sowing and planting are not difficult at all. However, you should be aware that various plants require different instruments, so look for the appropriate tools before planting the seeds.
Tools from the seeders category are required to plant grass, wheat, oats, rye, and oilseed radish. In the planters area, you'll discover instruments for planting cotton, corn, sugar beet, soybean, and sunflower. Planting sugar cane and potatoes require special tools, which can be found in their own category in the tools menu. Look for tools in the forestry equipment area to help you plant trees.
Go to Objects > Big Bags in the store. You'll find all of your seeds there. First and foremost, planting and sowing must be discussed. Sowing is a popular pastime among most members of the community because it is a quick and easy task to complete.
Furthermore, because it is a fairly basic activity, even a total novice will be able to execute it with ease. A number of things to keep in mind are that you must use the appropriate instruments for different plants. Here's some additional information:
The forestry equipment category has the tools needed for poplars and trees. Seeders have the tools needed for grass, rape, wheat, oats, rye, soybean, and oilseed radish. The planters category has the tools needed for cotton, corn, sunflower, sugar beet, and soybean. Sugarcane, potato, and other tools can be found in their own category (Sugarcane/Potato/Beet technology).
Another item to consider when it comes to planting and sowing. Fill all of your equipment with seeds from seed pallets ahead of time, and you'll be able to see the grains while cultivating.
What is the most important about fertilizing?
That it is incredibly advantageous and vital in your farming. It's important to note that fertilizing your field is best done before you begin planting and sowing your crops. In addition, you must fertilize your fields at least twice.
Fertilizing your approach can truly be a game-changer. As a result, it's critical that you understand all of the many techniques to fertilize your fields:
If you wish to fertilize your fields at the same time, loose and artificial fertilizers are the best option. Furthermore, these fertilizers are far less expensive than others. Finally, choosing such fertilizers will save you money and allow you to use them more quickly.
Liquid fertilizers are frequently used and readily available at the store. These are a bit pricey, but they provide incredible effects, so if you have the money, go for it.
Digestive enzymes – this is another technique to improve the quality of your fields. Simply toss the grass onto the mound and wait for it to ferment. After that, you may fill your slurry tanks with all of this digestate. Slurry and manure – because these are by-products of pigs and cows, distributing slurry and manure requires a special machine. This is another pricey automobile that you purchase at a store.
That's all for today's article on How to buy Seeds Farming Simulator 22. Do check out all the sections and let us know how this guide was helpful for you while playing the game. Till then, stay safe and follow us for more upcoming gaming coverage.
Follow us on Twitter & like our Facebook page for more post-updates
---
Check out more Roblox Games –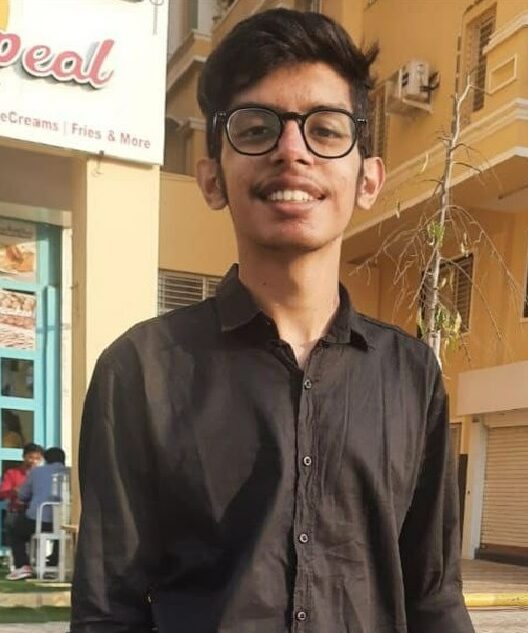 Jatin is an aspiring dentist with a keen interest in video games who likes to spend his time playing an array of different games. Other than that, he is a die-hard basketball fan who often embraces R&B music.