Call of Duty Mobile has become one of the most popular games on the mobile platform ever since its release back in October 2019. The realistic graphics, relentless and fast-paced gameplay, and an abundance of maps have consistently kept the players amused. COD Mobile has had in excess of 148 Million downloads to date.
Regardless, Call of Duty Mobile has always been consistent with their updates.  Activision makes sure to always include something new in the upcoming seasons to keep the players always guessing and inquisitive.
Most importantly, Call of Duty Mobile makes sure to add characters, maps, and weapons from mainstream COD titles. This often makes players feel nostalgic about the good old days of Modern Warfare and Black Ops. In a nutshell, a lot of time and effort is put in by Activision to make COD Mobile likable to the masses.
---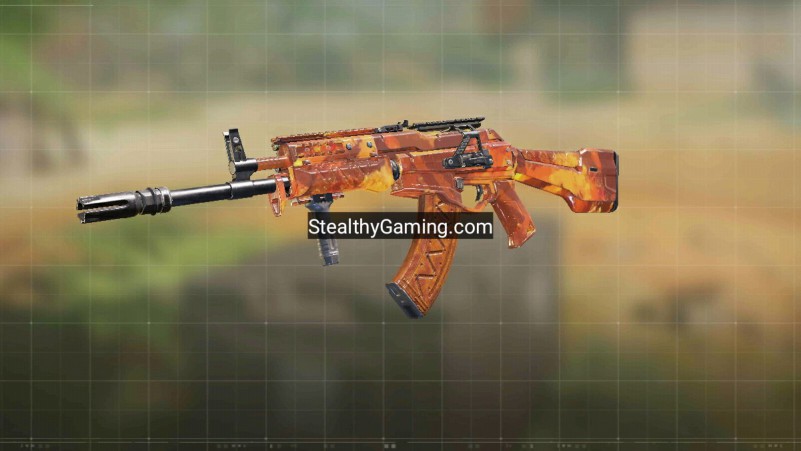 Must Read: COD Mobile KN44 Gunsmith Loadout
---
Our team has dedicated quite a lot of time to try out various attachments to come up with some of the most optimized weapon builds. In our recent posts, we have mentioned the best purpose-oriented weapon build like Long-range 'No-recoil' KN-44, High Mobility RUS, 'No-recoil' DR-H, and a lot more. Make sure to check all loadouts here
COD Mobile Most Kills in Ranked World Record:
Ever since the release of Season 12 of Call of Duty Mobile players have been grinding more than ever to unlock all the rewards and freebies which the season has to offer. Also, the launch of the Knights Divided event has pushed all the players to grind and amass tonnes of kills to help their respective teams win. Apart from this, the race to get the Damascus, Platinum, and Gold Completionist Camo has always been on right from the get-go.
However, COD Mobile is known for its realistic graphics, fast-paced gameplay, and competitive ranked matches. Time and again players have ventured out of their comfort zone to set records of various kinds in Call of Duty Mobile. Today we will be talking about the record set for the greatest number of kills in COD Ranked match.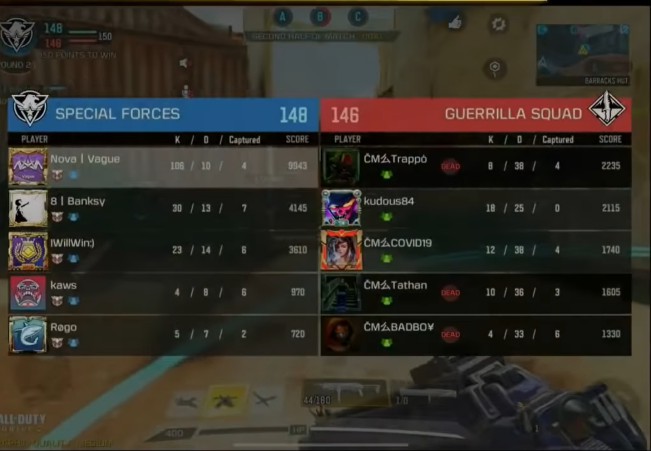 The record is held by a COD Mobile player / Youtuber who goes by the name – im Vague. His in-game name is Nova | Vague. He got a score of 100+ confirmed kills in a Ranked Domination Match in the Firing Range Map.
Vague was using an HG-40 as his primary weapon. He had equipped his character with the Vulture Perk. This is an important perk as he knew to set such a record, he needed an endless supply of bullets. The scorestreaks which he had in play to help him achieve this many kills are UAV, Stealth Chopper, and VTOL.
---
TRENDING: COD Mobile Chopper Gunsmith Loadout 
---
The feat achieved by him is truly out of this world. God knows how many of his opponents must have rage quit by now because of the sheer havoc he causes. Not to forget, all of this was achieved whilst in a ranked match, where your opponents are equally as skilled as you are.
We have got to give it to him. Getting 100+ kills in an MP Ranked match is a commendable job. His mad skills and ultra-fast reflexes sure must leave his enemies bamboozled wherever he goes.
Subscribe to our Youtube Channel. Follow us on Twitter & join our Telegram channel for more post-updates.
---
Abhigyan identifies himself as a tech geek, gaming cognoscenti, and also a connoisseur of music. Unidentified and mysterious phenomena never fail to gather his undivided attention. When not reading about bizarre and perplexing entities across the Universe, he can often be found cheering for his favorite teams in Football.