It is said that nothing is perfect. Similarly, there is no such "Perfect Loadout" which is apt for every kind of player in every mode. In a nutshell, the "Best Loadout" doesn't exist. For example, if you're an aggressive player, and you like to engage in close-range combats by sliding up to the enemy and you enjoy fast-paced combats then loadouts with lower Mobility and Slower ADS Speeds won't appeal to you as they would only slow you down and they won't be able to cope with your speed and reflexes.
Similarly, if you are a player who is more comfortable at long-range attacks then, you'd primarily be requiring higher damage, accuracy, and Range. In that case, a loadout with Higher ADS Speeds and mobility won't do you much good. That's why we have been focusing on creating 'purpose-oriented' Gunsmith loadouts for a weapon. Earlier in this series, we have mentioned the loadouts like "No Recoil' KN-44, 'Fast ADS' DR-H, 'Fast ADS' HG-40, and a lot more. Make sure to check all loadouts here.
---

---
COD Mobile AK-47 Loadout Guide:
Since this loadout is supposed to be Highly Mobile, we will be mainly focusing on increasing the ADS Speeds, Mobility reducing Aim-shake of the weapon. We will be focusing on the mentioned characteristics because ADS Speed and mobility play a very crucial role when it comes to close range, fast-paced combat.
The set of attachments that have been used in this particular AK-47 Loadout helps to significantly boost the ADS Speeds along with the Mobility of the weapon. Since we don't have a perfect weapon build which is suitable for all scenarios, we achieved the aforementioned features in the AK-47 by compromising Recoil Control and Damage Range.
---
---
Best AK-47 Attachments –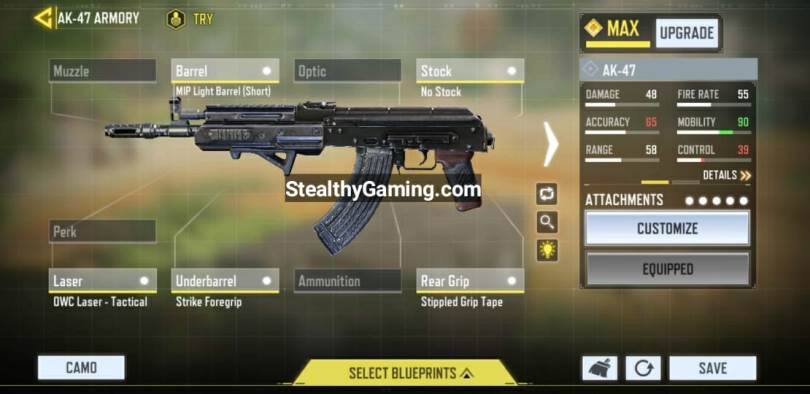 Muzzle – no change
Barrel – MIP Light Barely (short)
Optic – no change
Stock – No Stock
Perk – no change
Laser – OWC laser- Tactical.
Underbarrel – Strike foregrip.
Ammunition – no change.
Rear grip – Stippled Grip Tape.
---
Note: The post will be updated continuously to provide you with the best loadout possible. Stay tuned!
---
Check out the weapon-stats of the base variant for comparison.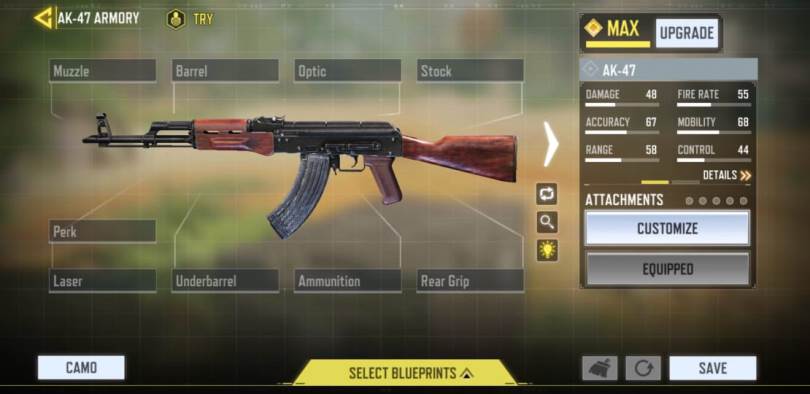 How to use AK-47 High Mobility Loadout –
The significant boost in ADS Speeds and mobility will definitely be helpful in close to mid-range combats. However, since it was achieved at the cost of Recoil Control, Range and Shake control, it won't be an ideal weapon for long-range combat and should only be used in close-range, high paced fights. MIP Light Barrel (Short) and OWC Laser – Tactical boost the mobility and nerf up the vertical recoil too. The stippled grip tape further enhances the mobility, however, at the cost of recoil control.
Thus, this weapon is expected to annihilate opponents for an aggressive game style, especially in Game-modes like Team Deathmatch, Search and Destroy, Hardpoint, Domination. This High Mobility AK-47 is best suited for small maps like Summit, Nuketown, Crash.
Credits: Abhigyan Mishra
Follow us on Twitter & join our Telegram channel for more post-updates.
---
Check out GUNSMITH LOADOUTS here –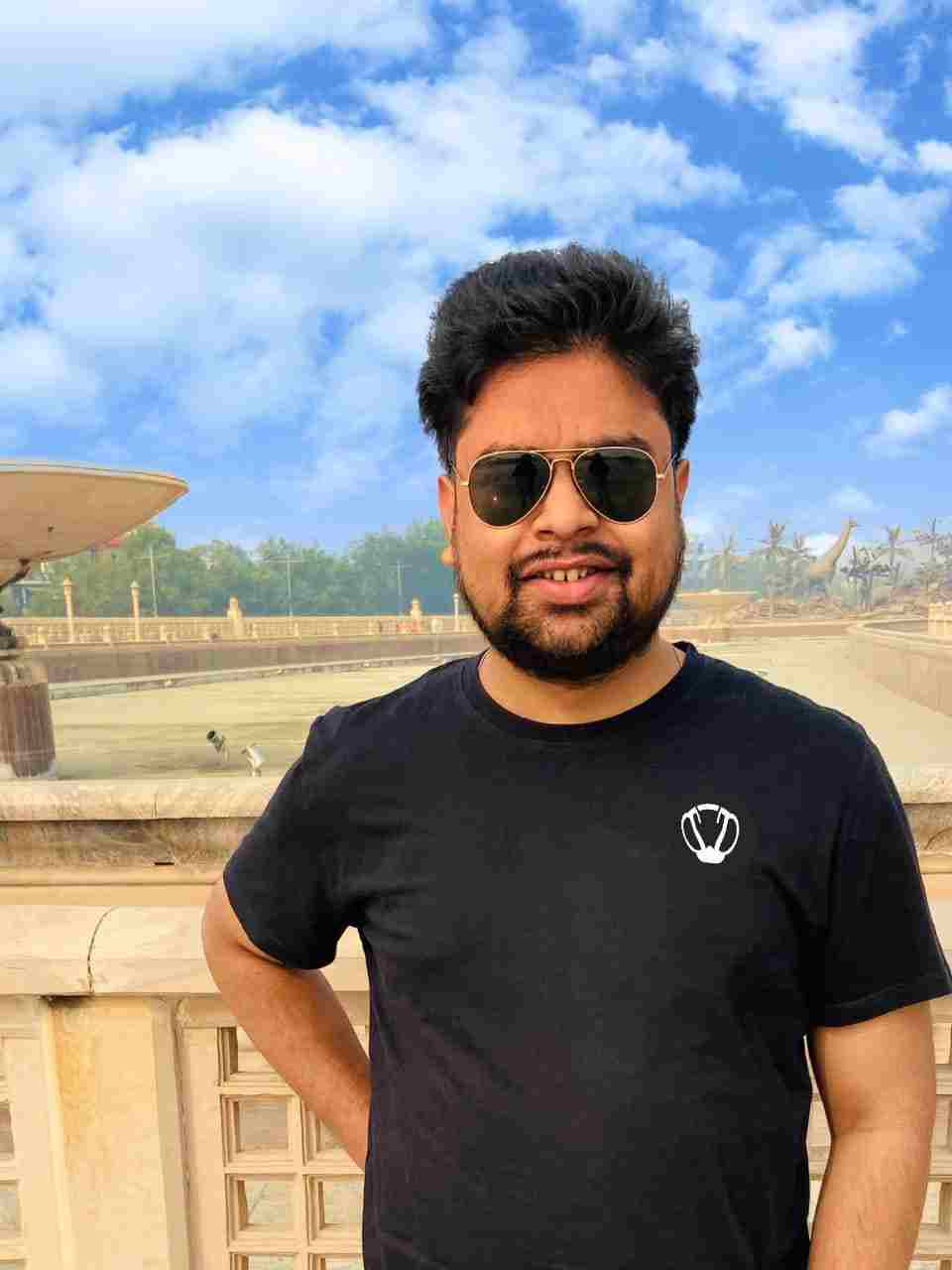 Vivek has been a fan of the COD franchise since forever. Perfection is his forte and the same can be seen in his work. He loves to invest his time in creating awesome content on YouTube and discovering the latest games.