Last updated on January 2nd, 2023 at 05:27 pm
There are already dozens, if not hundreds, of games in the.io genre that are all trying to emulate Agar.io's success.
This new subgenre has evolved and diversified throughout time, taking up new tropes and techniques from a wide variety of sources.
This being the case, we figured it was high time to compile a list of some of the most acclaimed and widely played .io mobile games that are similar to Agar.io.
Top 21 Games like Agar.io
1. Slither.io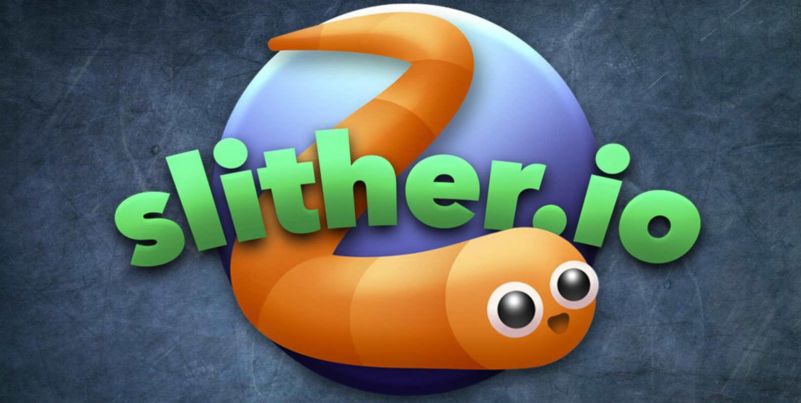 Developer: Steve Howse
Publisher: Lowtech Studios
Platform: Android, iOS
Since Agar.io served as an inspiration for Slither.io, the latter might be considered the pioneer of the io category.
It's like Snake, but with the fundamental devouring gameplay of Agar.io.
You may more easily ensnare other players in your tail as your snake grows longer as you consume more food.
---
2. Vertix.io
Developer: Sidney de Vries
Publisher: Brilliance Audio
Platform: Android, iOS
By adopting a full-fledged class-based shooter to the.io platform, Vertix.io greatly improves upon the very simplistic gameplay of its.io forebears.
It's similar to Overwatch or Team Fortress, except it's web-based and completely free to play.
That alone would make it a top-tier.io game, but as you go through the game, you'll also unlock some lovely new threads for your avatar to the sport.
---
3. AXES.io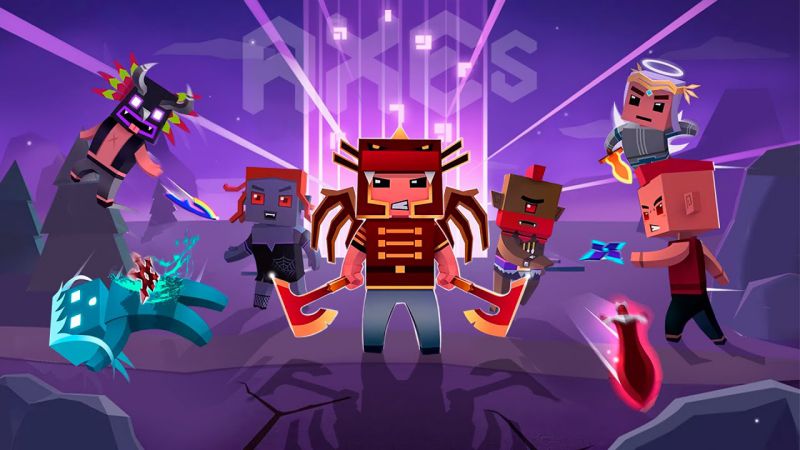 Developer: Azur Interactive Games Limited
Publisher: CASUAL AZUR GAMES
Platform: Android, iOS
In this third-person arena fighter, you play as a Viking warrior who throws axes at their enemies.
When compared to other games in their genre, Axes.io is very well developed. io game that has a variety of game types and a clear leveling system.
You may find yourself drawn to the chaotic mayhem that permeates this game.
That, plus the fact that it's remarkably well-polished and attractive.
Simply because it's one of the best mobile io games right now speaks volumes about how much we like playing it.
---
4. Warriors.io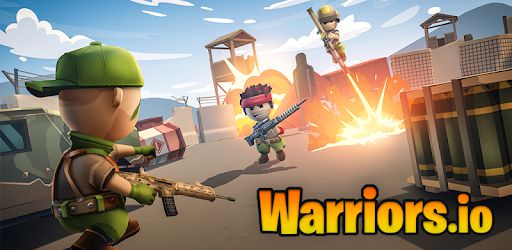 Developer: Battle Royale Action
Publisher: CASUAL AZUR GAMES
Platform: Android, iOS
Warriors.io is an exhilarating battle royale with war themes; it's straightforward, but it accomplishes its goal of plunging players into a frenzy of combat using a wide variety of weapons and abilities.
You'll start by selecting a player from the novice tier, but after a few matches, you'll unlock some cool upgrades that will set you apart from the pack.
---
5. Race.io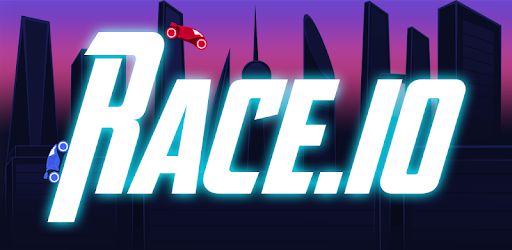 Developer: Vive
Publisher: Vive
Platform: Android, iOS
One of the most endearing.io games, despite its relative simplicity. If you're looking for a straightforward arcade racing game, go no further than Race.io.
You'll race against other players over gorgeous, neon-lit courses, all while trying to climb the ranks and claim your place in the spotlight.
It's a straightforward platformer, but anybody with a competitive edge will have a blast with this.
---
6. Surviv.io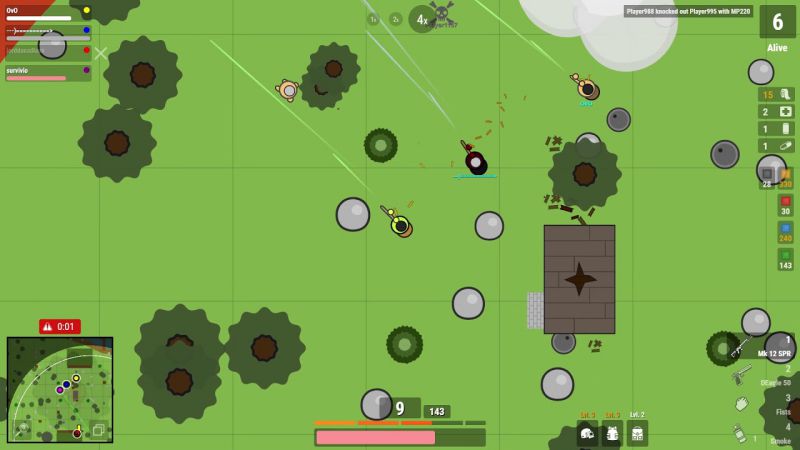 Developer: Kongregate
Publisher: Kongregate
Platform: iOS, Android
There has always been a tight relationship between the.io genre and the Battle Royale genre, and Surviv.io further strengthens that bond.
The game is simply a top-down, stripped-down version of PlayerUnknown's Battlegrounds.
It's quite similar to Warriors.io, except its aesthetics and gameplay are drastically simplified.
In this fast-paced.io game, your only concern should be with avoiding being killed by your opponents.
If you have quick reactions and a steady hand, Surviv.io will be a cakewalk for you.
---
7. Pixel Sword Fish.io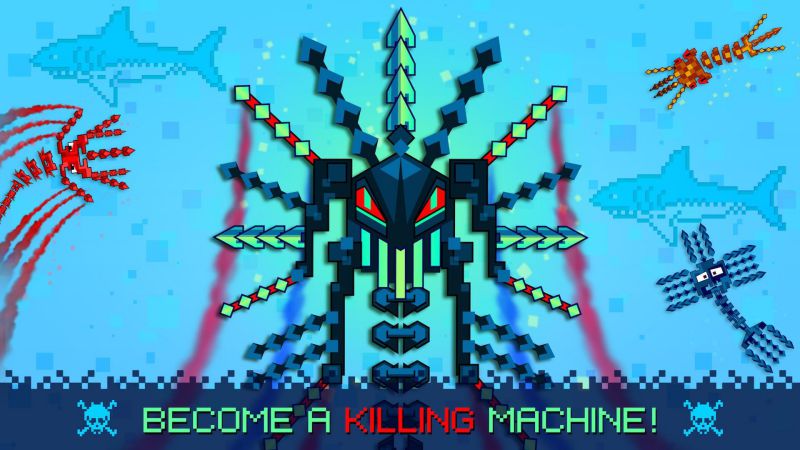 Developer: APPIDEA Capital LTD
Publisher: APPIDEA Capital LTD
Platform: Android, iOS
Pixel Sword Fish is, without a doubt, the cutest.io game available at the moment. The Pixel Sword Fish.io also has its own unique characteristics.
Although you continue to develop and change, you do it with more subtlety and variety than before.
You may utilize pixelated fish as your characters, and there is a ton of fish and customization options to choose from.
---
8. warbot.io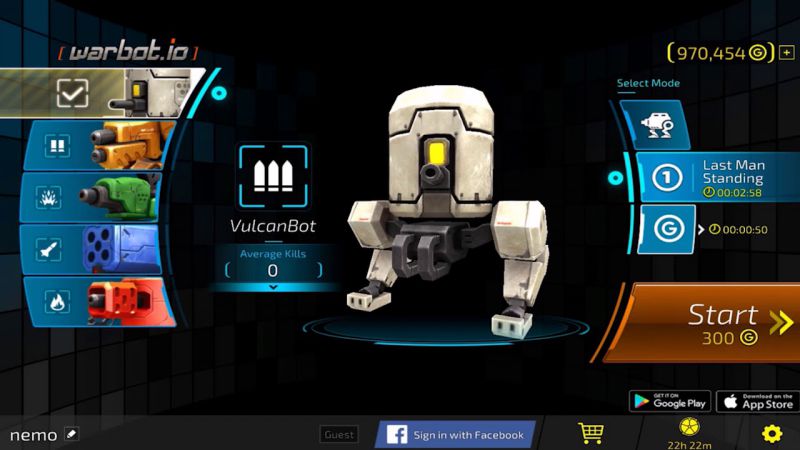 Developer: Wondersquad
Publisher: Wondersquad
Platform: Android, iOS
The majority of.io games lack polish and attention to detail. Both of these descriptions apply to Warbot.io, a multiplayer 3D battle arena where 100 player-controlled robots do battle.
You've got a beautiful bot that's all prepared to do havoc in the arena, and you can tweak it to your heart's content to give yourself the best possible chance of victory.
But the visuals are the greatest part. Like we said before, the majority of.io games don't include graphics of this caliber.
---
9. Snowball.io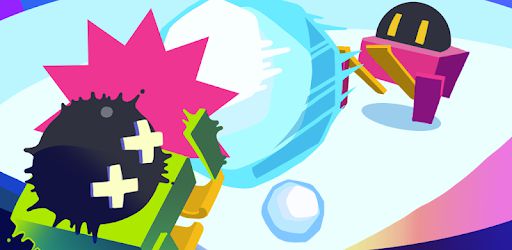 Developer: Geisha Tokyo Inc.
Publisher: Geisha Tokyo Entertainment, Inc.
Platform: Android, iOS
In this wintry twist on .io, players create and hurl enormous snowballs at their opponents in an effort to send them careening out of the playing area. Do you say you can't handle a little snow?
The visuals in this game are stunning. It's the only season that feels like winter, and no other season comes close to this one. All of the figures are square and adorable.
---
10. Boas.io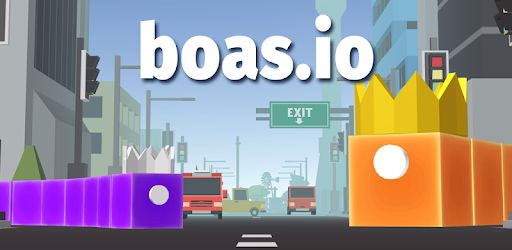 Developer: Alictus
Publisher: Alictus
Platform: Android, iOS
This 3D rendition of the classic multiplayer Snake game is satisfyingly hefty. Move your scaly character through a city full of obstacles, destroying buildings and fending off enemies.
The game's name, Snake vs. City, gives everything away: it's a simple snake game in which the player encircles buildings and consumes them.
You begin relatively little, as is customary, but grow into a huge, blocky anaconda that devours everything in its path.
---
11. Brutal.io
Developer: Profusion Studios
Publisher: Profusion Studios
Platform: Android, iOS
By having you pull a huge spiky ball behind your vehicle and swing and toss it at your opponents, Brutal injects a brutally tactile element into the.io genre.
The neon aesthetic and clean design of this mobile.io game is stunning.
You'll be able to take pleasure in a fight to the death knowing that your automobile is equipped with the most powerful attachment ever seen, one that will wipe out your foes and propel you to the top of the scoreboard.
---
12. Hole.io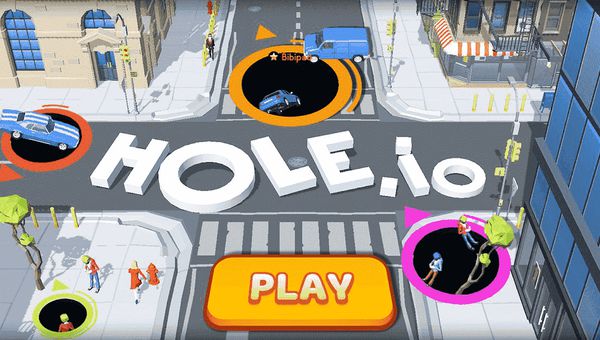 Developer: Voodoo
Publisher: Voodoo
Platform: Android, iOS
It was a little dishonest of Hole.io to steal Donut County's "control a hole" concept before the release of that game.
It's not a direct copy since it takes that concept and applies it to the.io genre, which features online co-op play. And there's no denying the enjoyment factor.
To win the game and establish yourself as the top player, you must act like a ravenous black hole and consume everything on the screen.
Essentially, it's quite similar to Boas.io, only with black holes instead of blocky snakes.
---
13. Magica.io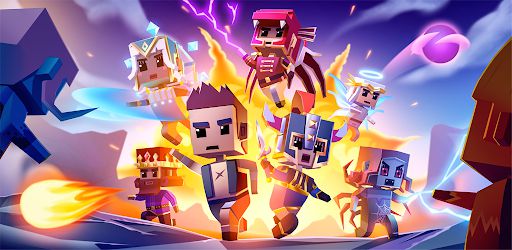 Developer: CASUAL AZUR GAMES
Publisher: CASUAL AZUR GAMES
Platform: Android, iOS
In Magica.io, players compete in a battle royale setting where magic plays a central role.
A wide variety of weapons, spells and playable heroes are at your disposal, as long as you do so while remaining alive.
Its cutesy, blocky aesthetic is quite pleasant as you traverse the world in quest of an adversary or safe haven.
Fun, engaging, and surprisingly addicting, this .io invention features fast-paced combat and can be completed in as little as a minute if you don't die in the first minute.
---
14. Do Not Fall.io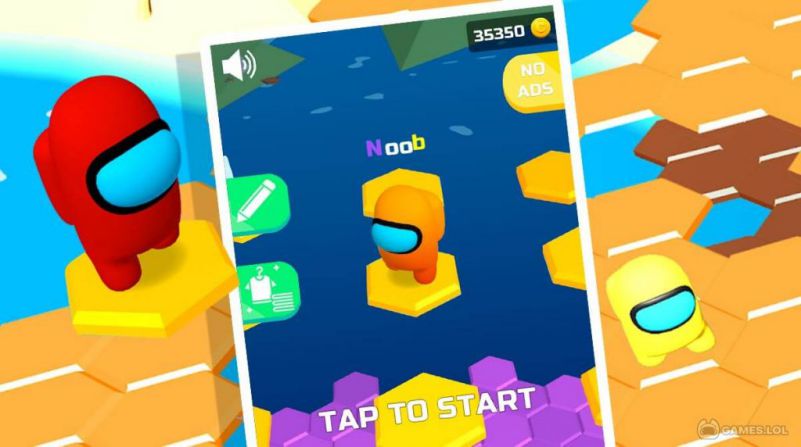 Developer: CASUAL AZUR GAMES
Publisher: CASUAL AZUR GAMES
Platform: Android, iOS
Do Not Fall io is a game where your main objective is to avoid falling, as the game's name indicates.
It takes place in a low-tech.io style, with multiplayer games decided by who is still alive at the end.
You may expect the standard player-against-player combat as seen in io games, so be sure to keep your feet planted firmly on the ground if you want to survive.
The abundance of skins, some of which resemble characters from well-known games like Among Us and others of which are more generic, add to the game's already endearing visual style.
---
15. Looz.io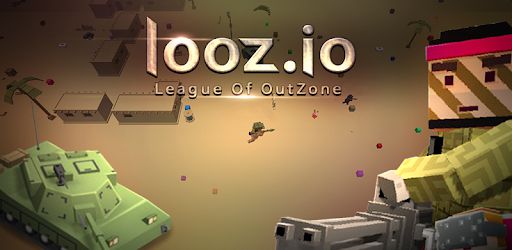 Developer: TapTap
Publisher: iGene
Platform: Android, iOS
Looz.io is played on a massive, city-themed area where players from all over the globe engage in PvP combat while scavenging for weapon upgrades and attempting to stay alive by hiding in the shadows.
It uses the same kind of blocky, 3D visuals that we're used to seeing in the other. any of the io titles on this list, but with a little more information.
When playing, remember one thing: you must wipe out every character. Obtain the weapons, arm yourself, and prepare for battle.
---
16. Fidget Spinner.io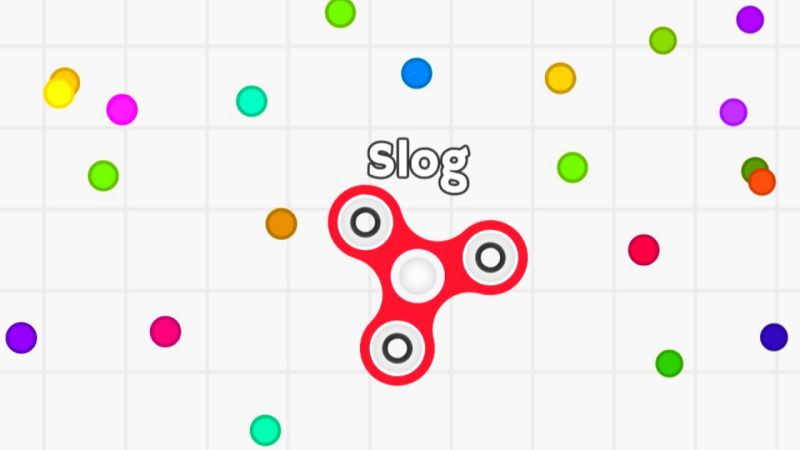 Developer: Vi Games
Publisher: Yes Games Studio
Platform: Android, iOS
It's only natural that fidget spinners would inspire a game.
The more conventional entry in this category is Fidget Spinner.io, in which players control a spinner that they may maneuver about the screen to gather dots, enlarge, and then use to crush other spinners.
If you're a fan of this newfangled creation, you'll find that this game offers a fantastic digital replacement for continuing to enjoy yourself to the fullest.
---
17. Survivor.io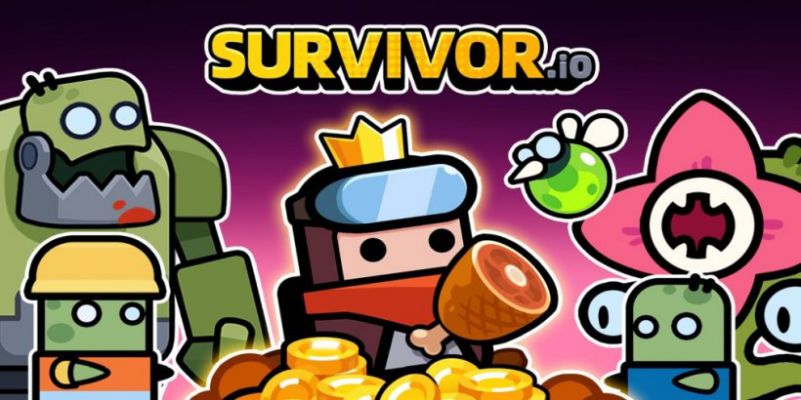 Developer: Kongregate
Publisher: Kongregate
Platform: Android, iOS
Rescuing the citizens of the town from ravenous ghouls is a top priority.
You, as the hero, must devise a unique weapon to use against the zombies, then boldly enter the fray and progress through escalating levels of danger.
You'll encounter a wide variety of monstrosities and environments along the journey, and you'll be able to arrange your armies in an almost infinite number of ways.
You should think about the potential good and negative outcomes of your actions to make the best choices.
---
18. Wings.io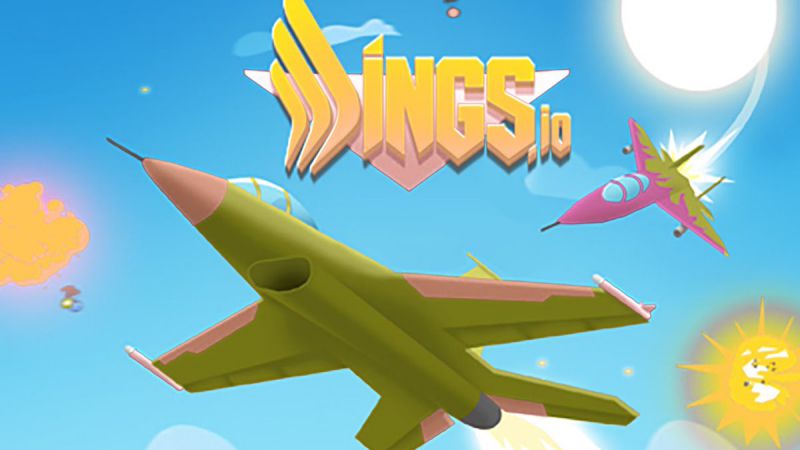 Developer: Profusion Studios
Publisher: Andre Almeida
Platform: Android, iOS
Gamers who like aviation simulations or car combat games may enjoy Wings.io.
Players take control of quick, maneuverable aircraft and fight off enemies with an arsenal of collectible weaponry.
While most.io games need players to engage in a battle to get to the top, in Wings.io players may do so without risking elimination.
To get 10 points, players must gather tokens that have been dropped from the sky.
---
19. Eatme.io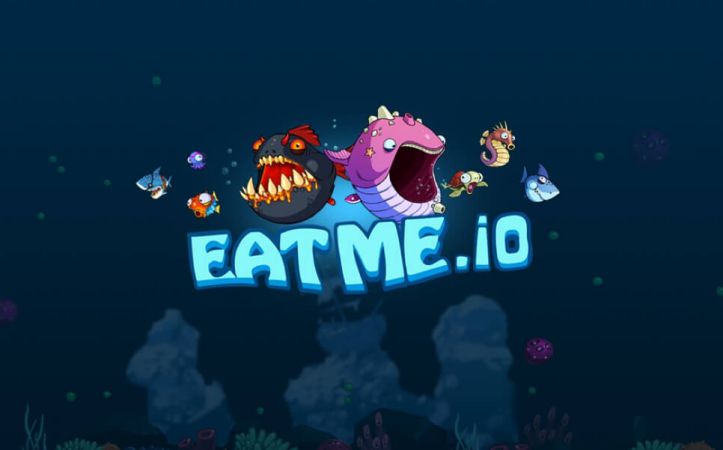 Developer: Junglee Games
Publisher: Junglee Games
Platform: Android, iOS
In Eatme.io, players assume the role of fish and compete against one another to consume their opponents and maintain their survival.
There are obvious similarities to games like Agar.io and Slither.io in terms of design and gameplay.
To thrive, gamers will have to gorge on weaker foes, and after they've built up enough strength, they may go on the hunt for other individuals in the lobby.
---
20. Bumper.io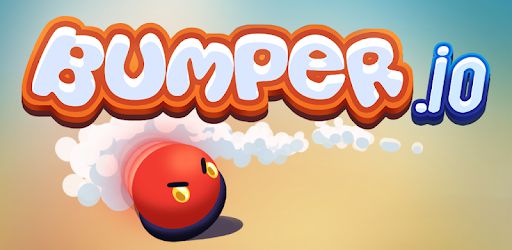 Developer: Voodoo
Publisher: Voodoo
Platform: Android, iOS
In this latest release from the kings of casual gaming, Voodoo, you'll be able to combine bumper cars and sumo wrestling for an intense new experience.
Consume ice cream and barge your virtual opponents down the cliff to gain strength and size.
---
21. Knife.io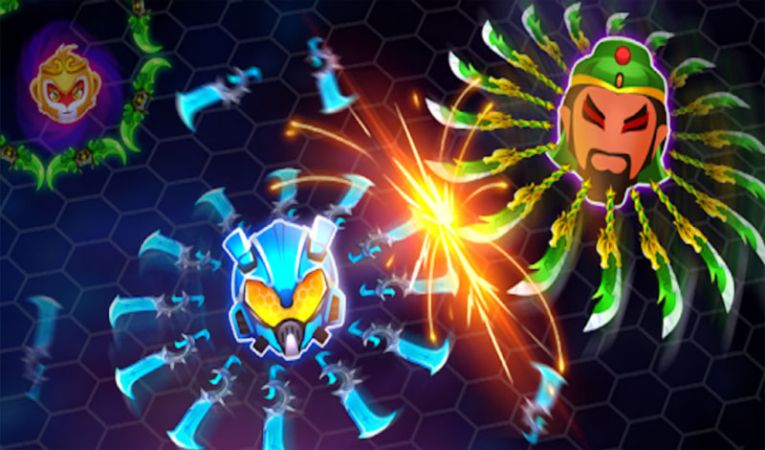 Developer: Metajoy
Publisher: Metajoy
Platform: Android, iOS
In this game, the blades are out in full force! By forming a circle, players may more easily collect knives and use them to create a whirling derby.
When players go too near to one another, their knives will strike each other and be reflected into the arena, killing the player who took the most damage.
If you grow too enormous, navigating the arena's obstacles may become difficult.
---
Follow us on Twitter & like our Facebook page for more post-updates.
---
Abhigyan identifies himself as a tech geek, gaming cognoscenti, and also a connoisseur of music. Unidentified and mysterious phenomena never fail to gather his undivided attention. When not reading about bizarre and perplexing entities across the Universe, he can often be found cheering for his favorite teams in Football.