Roblox is a rapidly growing platform that lets customers and artists work together on projects in a dynamic and enjoyable environment. Developers have unrestricted creative license to create an infinite number of worlds, each with its own set of features and settings.
Roblox is a fantastic online multiplayer gaming platform where you can play a variety of games with a massive user base of over 1.5 million players.
Battle Royale games are highly popular these days; if you are unfamiliar with the genre, this essay may not be of assistance; nonetheless, in a nutshell, Battle Royale games are a genre in which the last guy standing wins.
You may play games from a wide range of genres and subgenres on Roblox. Roblox has a diverse selection of games, like tycoon games, survival games, and simulator games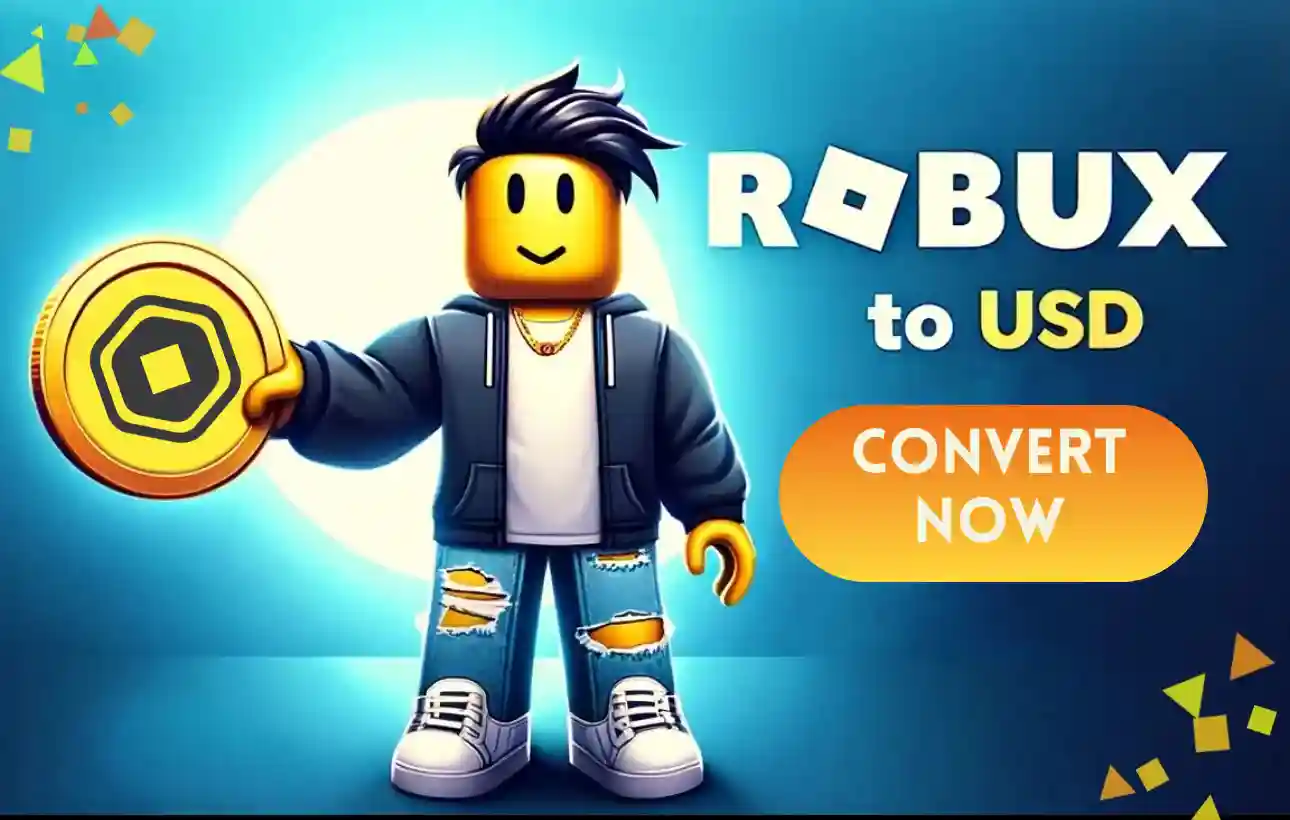 The battle royale mode in Fortnite is one of the game's most well-known features. In battle royale games, 100 people are dropped on an island and compete to be the last one standing.
Roblox games are very popular, and players enjoy them because of the game's amusing Lego-inspired characters.
Fortnite is one of the most popular games on the planet. It is a battle royale game, which is one of the most popular gaming genres. It sparked a gaming industry revolution that is still going strong today.
It's understandable that many Roblox creators attempted to duplicate the popularity of Fortnite and other battle royale games. Fans of Fortnite may play a variety of Fortnite-style games on the Roblox platform. Here is a list of the Top 18 games like Fortnite on Roblox.
---
Top 18 games like Fortnite on Roblox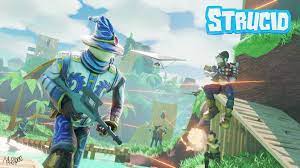 Strucid is a Battle Royale game similar to Fortnite in which you must gather materials, forests, and construct various sorts of walls such as a floor, ramp, pyramid, and so on. It is one of the best games among games like Fortnite on Roblox.
Players must kill all other players and make it to the end zone in order to win the game. This game has a large user base of Fortnite players that are actively playing it.
This game, like Fortnite, contains construction mechanics as well as survival components. This Roblox game has had over 405 million views. Players must survive, much as in any other battle royale game. Players who like this game will be happy to learn that Chapter 2 is on the way.
---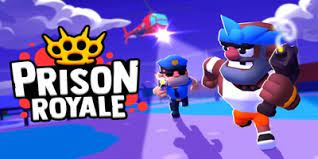 This is a first-person shooter game in which the players' main objective is to make it to the end alive. One match may include up to 100 people, similar to Fortnite's battle royale mode.
To vanquish their opponents, players will need to stock up on resources and stockpile weaponry. This Roblox game is extremely popular, with over 75 million visitors.
---
Polygun is a one-of-a-kind shooter battle royale game in which the only purpose is to fight, defend your base, and live until the end to be the game's victor. This game stands out because the player appears to be dressed in nefarious war garb, giving you a true TPS (third-person shooter) sensation.
---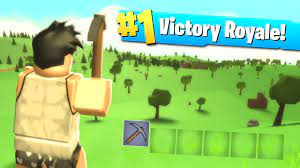 In this game, players land on a treacherous island and struggle for survival, much as in Fortnite. Players can choose to play this game with their buddies or alone. There are modes in which players may relive the island's glory days. A single match can include up to 200 participants.
Island Battle Royale is one of the greatest games on our list since it enables up to 200 players to compete on a gorgeous island, with the last person standing wins the match.
This is one of the most well-known games, similar to Fortnite, that some of you may have already played. To defend yourself or to murder the other players, gather weapons, resources, and construct fortifications.
---
This is a Roblox first-person shooter game in which two teams battle against each other until one team wins. The game's winter map is enjoyable to explore.
The game, like Fortnite, has a variety of vehicles that players may utilize to go about. When a player kills an adversary, they receive a ticket. The winning team is the one with the most tickets.
---
Jailbreak is one of Roblox's most entertaining games. Many players are unaware that it includes a battle royale option. The BR model is often only utilized on private servers, however, it may be voted on on public servers as well.
Players parachute into an unknown place and must live till the finish. There are regular airdrops, a storm is approaching, and the action is fierce.
---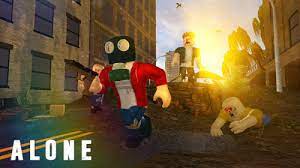 Roblox's Alone is another battle royale game. Playing allows you to customize your character, gain accomplishments, and receive rewards. A battle royale session can include up to 64 people. Players enter the map, find weapons, then shoot their way to the finish line to be the last one standing.
Alone Battle Royale is a massive map battle royale game in which up to 64 players battle it out in a match with the same rules: the one who kills and survives wins.
This game's distinguishing characteristic is that it provides the player with a plethora of free awards, free stuff, and customization possibilities. This adds to the game's freshness and individuality.
---
8. Battle Royale Simulator
Battle Royale Simulator does exactly what it says on the tin. It's quite easy to understand. To remove other players, players shoot them. They may gather stuff and take advantage of the surroundings. All of this culminates in a single winning individual at the end.
Simulator of a Battle Royale. As the name implies, it is a full-fledged battle royale, a shooting game in which you must eliminate other players by killing them and taking their treasure.
This game is on our list since it has had over 2.6 million plays. This game allows you to mimic and control a battle royale game, as well as locate chests and treasure in order to win and survive.
---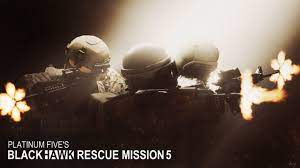 Blackhawk Rescue Mission 5 is an action-packed third-person shooter Battle Royale. The majority of the game takes place in a desert town held by the enemy.
When you arrive, you will engage in combat with terrorists. The concept behind this game is strikingly different from that of previous games. You must kill all adversaries on the ground or in military vehicles, but you must avoid murdering on the roof or you will forfeit your money.
On the main building where you are standing, the plane will dump ammunition and medkits. So make sure to play this one-of-a-kind game.
---
10. Survival of the fittest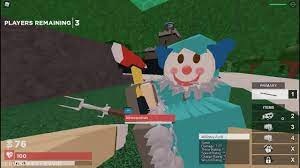 Survival of the Fittest is another first-person shooter game in which your primary armament is melee weapons, with gas closing in on you. You must be over the age of 18 to play this game; else, you will be unable to play it.
Up to 12 players can drop to the ground in this game, and the main aim is to murder the other players surrounding you using melee weapons like a knife or a sword. Building traps, the contest is won by the last one to survive the ground.
---
Super Doomspire is an improved version of Classic Brickbattle-Doomspire that includes several new features not seen in the original.
There are several modes, cool skins, and maps in the game. There are four different sorts of towers, each with its hue – Blue, Green, Yellow, and Red. The primary objective of this game is to demolish other towers.
---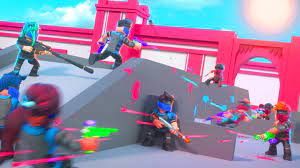 Big Paintball is a fun-to-play first-person shooter game in which you must shoot the adversary with paintballs, much like in a real paintball game.
Cover the adversaries with paintballs to unlock new weapons with the various aim and firing speed options. There are over 16 different sorts of weaponry in this game, including snipers.
---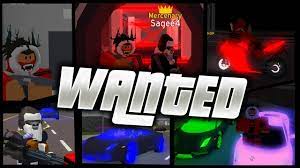 This game is almost the same as Jailbreak, but with a different name. Wanted, a game developed by JustDevv, is about selecting between being a Mafioso or a law enforcement officer, which is essentially a rip-off of Jailbreak's notion of criminals and cops.
The game is located in a large metropolis where you may carry out many crimes as a Mafioso or guard these locations from mafiosos as an enforcer. Other positions in the game include Mercenary, which allows you to fulfill contract killings for money.
There is a range of weaponry in the game, as well as a lot of attention to detail in the setting.
---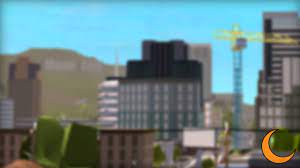 Moon City is yet another rip-off of the popular Grand Theft Auto V game. The gameplay is identical to that of GTA V, and it was developed by Loomanti Productions. There are various objectives to do, as well as dangerous weaponry, flashy cars, and even a Mobile Menu option.
The visuals of Moon City may be the only thing that differs. A mini-map that appears identical to GTA V is also included in the game. You don't get to choose whether you want to play as a cop or a criminal.
---
Dawn of Aurora is a post-apocalyptic city-border survival game set in a post-apocalyptic environment.
This game differs from the others on this list in that it has swarms of zombies and other terrible abominations against which you must defend yourself and live using weapons to acquire citizenship in Aurora, one of Earth's last remaining cities.
You can pick from a variety of roles, including Fear Agent, Member of Resistance, and Criminal.
---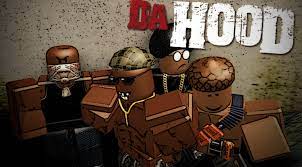 Da Hood is a very popular Roblox game. The gameplay is quite similar to that of Jailbreak, however, the game is a massive rip-off of GTA San Andreas, the all-time greatest game ever.
Because of the incredibly violent material, thug life portrayal, and, of course, internet bullying, this game is not suitable for children. In this game, you get to select whose side of the law you want to be on. There are a variety of missions and online activities to choose from.
---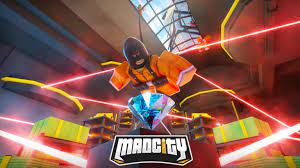 Schwifty Studios produced Mad City, an open-world action game. It has a similar premise to Jailbreak, however, instead of a standard cops and robbers game, you can start as a criminal, villain, hero, or officer.
If you want to be a criminal, you must first escape from prison, after which you must transform into a criminal. As a criminal, you may engage in a variety of activities like heists, prison breaks, and so on.
---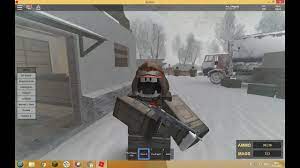 Whispers of the Zone, produced by Two Gear Studios, is a one-of-a-kind open-world game that combines a compelling tale with open-world action and adventure. This game boasts the most realistic firearms and gameplay mechanics you'll ever discover.
Despite the fact that it is not a standard GTA V or even a game like a Jailbreak, the game tops our list since it is worth checking out and may provide a refreshing change of pace for you.
That's it with today's article Top 18 games like Fortnite on Roblox. Do try all the sections and tell us your favorite. Till then, stay safe and follow us for more upcoming coverage.
Follow us on Twitter & like our Facebook page for more post-updates.
---
Check out more Roblox Games –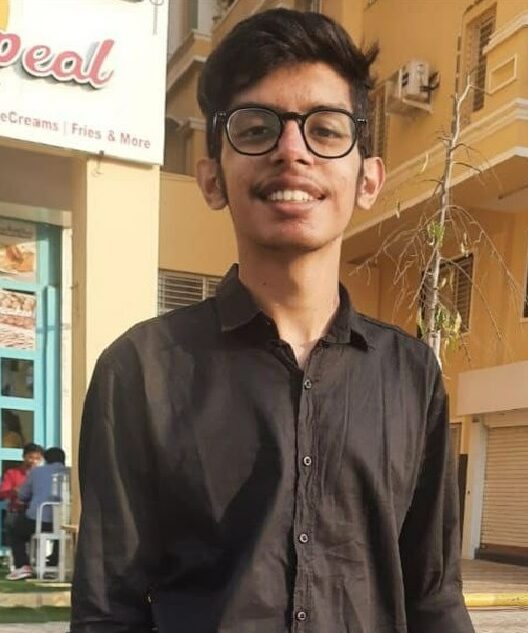 An experienced gaming content writer who emphasizes on offering the most recent information and how-to tutorials for the trending titles. Being a Hardcore gamer himself, he likes to try an array of games and likes to spend his time exploring them. He likes to unwind by listening to R&B music when he's not writing about gaming stuff.