Last updated on January 2nd, 2023 at 05:54 pm
Hey guys! Please find Updated and New Content at the end of this article.
---
Roblox is a massively successful and popular online multiplayer gaming and game creation platform that has a unique feature that enables its users to develop their own games and also play games that are developed by other users. The gaming platform is quite diverse with a plethora of genres of games to choose and play from as well as create. There are over 164 million monthly active users and over 2 million of those are content-makers who have developed over 11 million titles inside of Roblox.
The majority of the population that is engaged in playing games on Roblox is under the age of 16 in the United States. From this, we understand that Roblox is quite popular amongst the younger section of the population of all genders. Everyone has their own preference of genre of games. From the vast variety of genres to play from, today we will focus on the best Horror Games that players can play together with their friends. The other amazing aspect of Roblox is that users can play many games together with their friends online and chat with them in-game and also play with strangers who may turn into friends in the future.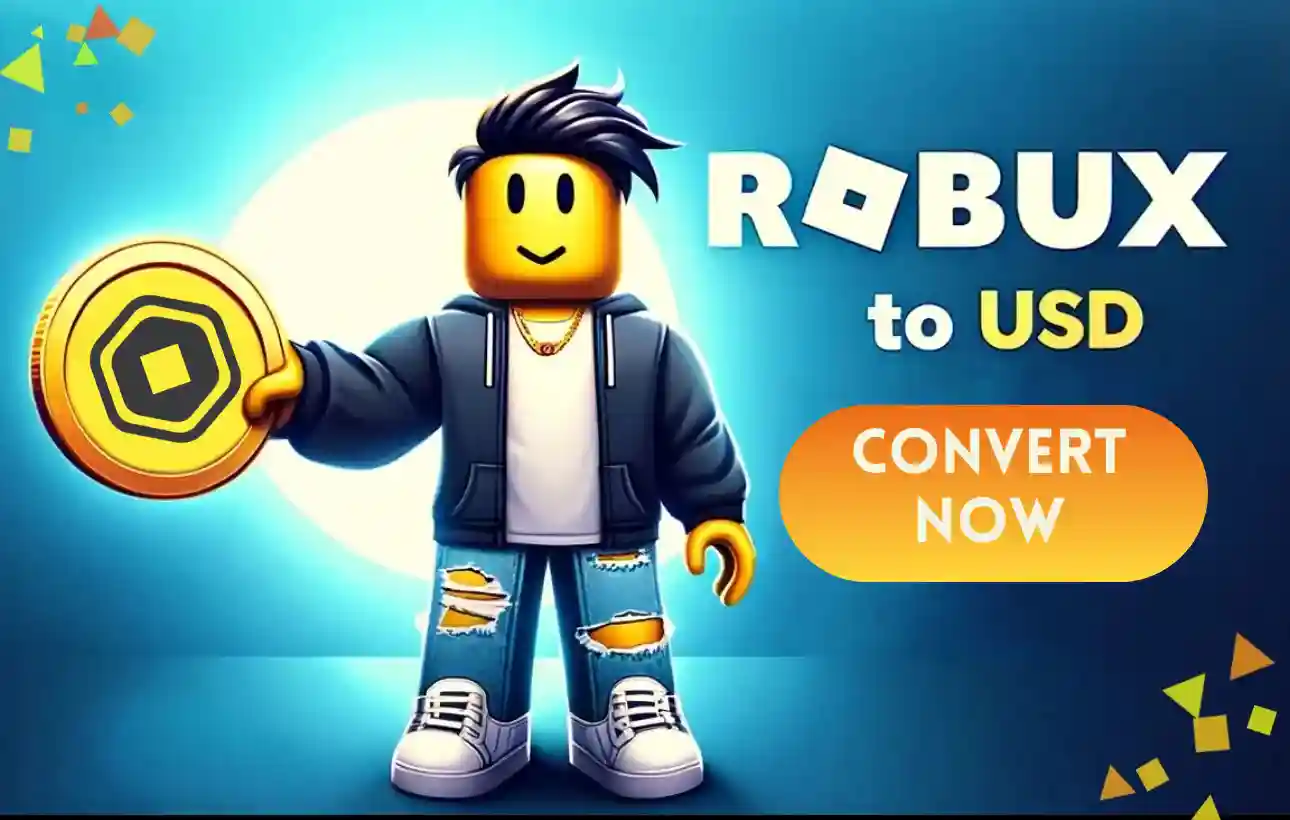 ---
TRENDING –
---
Best Roblox Horror Games to Play With Friends
Most people don't usually think of Roblox for a truly horrifying experience. However, Roblox is packed with unique horror games that can make almost anyone squeal in fright. Many people enjoy playing horror games, especially when playing with their friends as that will help make the game a lot less scary as compared to when you play it alone, in the dark. Today we will look at some of the best multiplayer horror games available on Roblox for people to enjoy or rather, to get scared together.
---
1. ALONE IN A DARK HOUSE –

Source: Roblox
Alone in a Dark House is a classic horror game that can be played with up to 20 players at once, making it a great game to play if you have many friends. Your goal is to collect clues and follow a murderer's trail. During your investigation, you will encounter terrifying ghosts and other paranormal enemies, constituting a spine-chilling experience with the game.
---
Bear Alpha is a ten-player survival game where one player is tasked with hunting down and killing everyone. The survivors can fight back, however, using any of the weapons found throughout the large map. The bear is faster and stronger, but the survivors can take down the bear as a team. Fans of "The Revenant" might know the feeling of being attacked by a bear.
---
3. DEAD SILENCE –

Source: YouTube
Dead Silence is a thriller game based on the 2007 film by the same name. It is full of jump scares and challenges that are best enjoyed with friends. The unique first-person camera makes this game one of the scariest on this list. The game will force you to wonder if it is worth investigating the legend of Mary Shaw! You must squeeze through tight corners, crawl through shaft vents, and read lots of creepy stuff – all while encountering bloodstains, flickering lights, and a deeply unsettling feeling of being watched.
---
Horror Elevator offers the most creative horror scenarios than any other game on this list. Players begin by stepping in an elevator, and the elevator stops on multiple random doors on its way to the top. Each floor is packed with unique monsters and challenges for players to enjoy together.
---
5. MURDER MYSTERY 2 –
Murder Mystery 2 is a Roblox Horror Game for players who are not scared by the paranormal. This game has players battling it out as either a Sheriff, Innocent, or a Murderer. The Innocents and the Sheriff must track down and kill the player-controlled Murderer before he can kill them all. Murder Mystery 2 can be played with up to twelve players and feels similar to the insanely popular Among Us game.
---
This Roblox game features the classic zombie survival experience. Nightmare Mines is an action game similar to Call of Duty Nazi Zombies. You are trapped in a mine with up to eight other players and face hordes of zombies.
---
7. PIGGY TRAITOR MODE –
Piggy Traitor Mode plays out like a game of Among Us but with a twist. The traitor is paired up with a computer-controlled pig. When a survivor is killed, they turn into a pig, and when all of the survivors are converted into pigs, the traitor then wins the game.
---
Are you afraid of the dark? That is the central question to School History. Or, at the very least, the first question. Equipped with nothing but a candle, players must explore an old, abandoned school. Darkness is your main enemy, as you will barely be able to see what's in front of you, even with a candle. The deeper you explore the school, the more this building reveals its strange history and the horrible stories that lurk behind every corridor. Hey, at least you are not forced to explore this alone!
---
ALSO READ- Top 10 Best Games for Adults in Roblox 2022
---
9. STOP IT, SLENDER!-
If Slender is included in the name of your horror game, chances are it is going to make a scariest games list. It certainly did for ours. No surprises with this one, folks: Stop It, Slender! presents exactly what you'd expect if you have played the original Slender horror game or if you are caught up on the creepy lore. Given the full Roblox treatment, players must find the missing pages and escape the nightmare. If not, well… you face being added to an eternal list of Slenderman's victims.
---
10. BEFORE THE DAWN: REDUX –
If you are a fan of games like Piggy, Guesty, Spider, and all of the others then you might enjoy this game. Before the Dawn: Redux is like those games, but as a whole, a lot more is going on with it. There are various gears and tons of things to collect and purchase along while you play the game. You can also get abilities, play as different heroes, and become the slasher to stop the innocents. While this sounds very similar to games like Piggy, there is a whole lot more going on with the various cooldowns you can use and the overall atmosphere is scarier. Unfortunately, the player base for this game has gotten pretty low, so it is best to play with friends that you can jump in the same server with.
If you are looking for a thrilling, spine-chilling experience, and want jump-scares throughout the gaming period, you can play the intense and horrifying games mentioned in the list above.
(Update)
2 player Horror Games Roblox
4. Slender Man's Revenge Reborn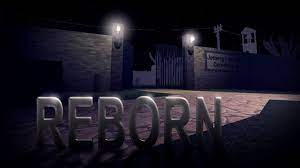 Slenderman, who first appeared on a forum site in 2009, is an Online demon and the inspiration for one of the frightening videogames on Roblox, Slender Man's Revenge Reborn. The main aesthetic aspects of Slender Man's Revenge Reborn include bloodshed, graphic violence, jump scares, and frightening situations.
To advance, you must explore and endure the gloomy environment while also discovering secret pages along the way. Using headphones will certainly make the gameplay very frightening.
---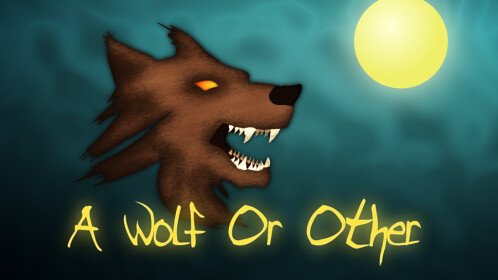 If you grew up hearing horror werewolf tales, A Wolf Or Other, a multiplayer frightening game on Roblox, may frighten you. Otter Space's famous homicide investigation game arbitrarily selects participants to be either an innocent, a hunter, or a werewolf.
The goal of Innocent participants is to endure werewolf assaults and remain alive for as long as feasible. The hunter, armed with a crossbow, must kill the werewolf while protecting the innocents. Finally, the werewolf is meant to murder everyone he sees.
---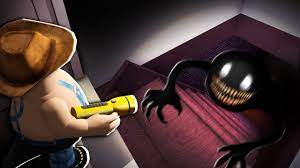 This is not a single-player horror game for the faint of heart! It Lurks has monsters, eerie noises, and plenty of jump scares.
The concept seems to be simple enough; you have an older grouchy sibling who orders you to get out of his room and a good-natured father who goes to go grocery shopping (but not before reminding you to get to bed by 10).
When you go to sleep, the weird thing starts. You wake up in the middle of the night, everything is black, and you're all alone. You should know better than to go to the basement, but it's the only way to start the game and get through this terrifying night.
---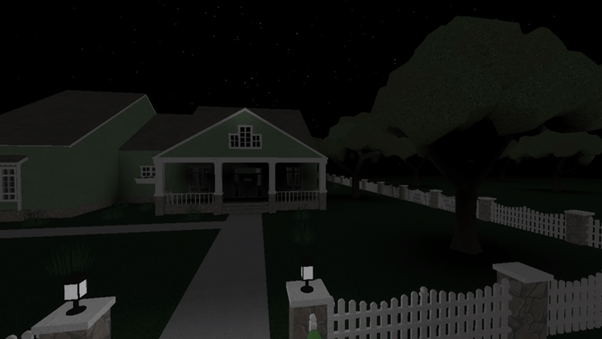 This game is ideal for people who like mythology and listening to frightening tales. The game's concept centers upon Chuck Lloyd, an old knight tainted by his previous nightmares who suffers from chronic sleep deprivation.
When you play this game, you will witness a number of spirits and ghosts haunting Chuck Lloyd and attempting to murder him. It's a hybrid of zombies, ghosts, and mythology. As a result, the game has a lot more to offer.
The game is potentially divided into two games based on the myth community. Lloyd's house (which has the keys) and Chuck's basement (which contains clues to Chuck Lloyd's history). If you like solving riddles and piecing together puzzles, then this Roblox game is for you.
---
Follow us on Twitter & like our Facebook page for more post-updates.
---
Check out more Roblox Games –
Abhigyan identifies himself as a tech geek, gaming cognoscenti, and also a connoisseur of music. Unidentified and mysterious phenomena never fail to gather his undivided attention. When not reading about bizarre and perplexing entities across the Universe, he can often be found cheering for his favorite teams in Football.