Last updated on August 13th, 2021 at 10:43 pm
Roblox is a fantastic global platform game that can be played on PC, smartphone, PlayStation 4, and even Mac devices. The best thing is that there is a diverse selection of games in a variety of genres to choose from. If you're looking for some excitement and pleasure in your life, here is the place to be.
By creating a Roblox account, you may customize and alter the appearance of your avatar as well as create your own virtual worlds. You may earn money on each server by creating private rooms and selling game passes to other players. Players can play games of variety like tycoon games, survival games, and simulator games with their friends.
Nvidia is one of the biggest names in the history of gaming and they keep on working to improve the gaming community. Recently, Nvidia launched Shield TV and it has all the features a gamer could expect for. The Shield TV allows users to use the interface and stream or play games on the TV itself which provides a seamless 4k experience.
Today we are discussing this Nvidia Shield TV and will guide you on how you can play your favorite game Roblox on this big screen. Nvidia supports android and other gaming platforms so it will be an easy task to get the game working on it. Here is our guide on How to get Roblox on Nvidia Shield TV so that you can enjoy gaming seamlessly.
---
ALSO READ:
---
How to get Roblox on Nvidia Shield TV
The Shield TV, like many current streaming boxes, stores recently used applications in its buffer memory, so if you just use one streaming service, it will load almost instantly each time. The Shield comes with the beta GeForce Now software for streaming cloud games (also accessible on mobile devices, PCs, and Macs) and the GameStream app for streaming from an Nvidia-powered gaming PC.
Here is a method through which you can get Roblox on Nvidia Shield TV. Follow the below-mentioned steps to get the game.
STEP 1 – Download GeForce Experience
Download GeForce Experience and install it on your GeForce GTX PC: www.geforce.com/geforce-experience
STEP 2 – Sign in to the GeForce Experience
Launch GeForce Experience and sign in.
STEP 3 – Turn on Gamestream
Navigate to Settings > SHIELD and turn on Gamestream.
STEP 4 – Set up your Gamestream
On your SHIELD device, open the NVIDIA Games app and navigate to My Library > Set up GameStream.
STEP 5 – Sign in to your main account
Sign in with the same account that you used in Step 2.
STEP 6 – Install Roblox on your Shield TV
Once you have installed it, you can install Roblox on it. Just find the app store and search 'Roblox'
Being an Android TV, it has all the features and can run Roblox easily. Follow the mentioned steps and you will be able to play the game after installing. The Shield TV will provide you with a very fluid experience so, enjoy your favorite games to the fullest.
Is it possible to get Roblox on Nvidia Shield TV?
Yes, it's easily possible to get Roblox on Nvidia Shield TV. Since it's an Android TV, it can play almost any compatible game that too without any compromise in quality. It can play Roblox with ease and you can enjoy your favorite games on 4k and on the big screen. The experience becomes 10x better with this greatly power-packed Nvidia Shield TV.
With that, we conclude our guide on How to get Roblox on Nvidia Shield TV.  Now you will be able to enjoy your favorite games on the big 4K screen. Till next time, stay safe and follow our page for daily gaming coverage.
Follow us on Twitter & like our Facebook page for more post-updates.
---
Check out more Roblox Games –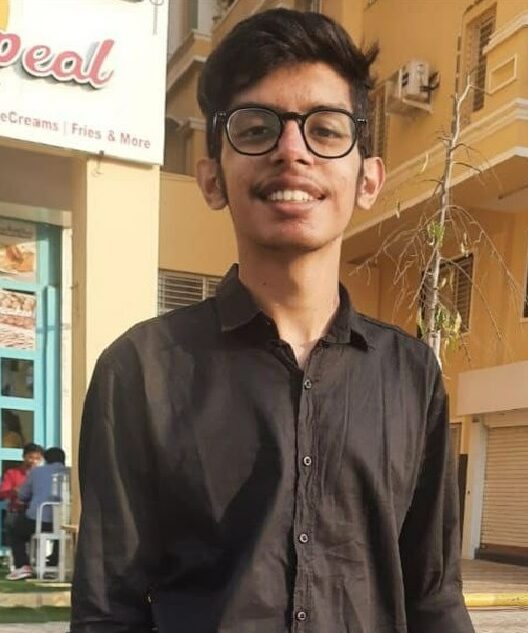 An experienced gaming content writer who emphasizes on offering the most recent information and how-to tutorials for the trending titles. Being a Hardcore gamer himself, he likes to try an array of games and likes to spend his time exploring them. He likes to unwind by listening to R&B music when he's not writing about gaming stuff.