Roblox is a famous competitive online game and application development system which enables users to design their personal avatars and interact with other players without having to write complicated programming.
Roblox has long been known for its zombie games. Zombie games are more entertaining than frightening, thanks to the cartoon visuals, and typically feature a large number of players fighting waves of creatures. You may acquire new weaponry, and new cosmetics, and ask your friends to join you in the game.
Whatever kind of game you're searching for, there's certain to be something on the Roblox network that meets the bill. There are simply quite so many Roblox titles to list, particularly because fresh titles are introduced on a daily basis. There are hundreds of games in specialized categories like Zombie games.
Look no further than this list of the greatest Roblox COD games if you're searching for something a bit more serious that will get your adrenaline flowing and your hair sticking up on the back of your head.
With so many game genres to choose from in Roblox, it's no surprise that finding the greatest zombie games may be tough. These games aren't as good as Call of Duty's Nazi Zombies or the Resident Evil titles, but they're not terrible for free games.
Users can also enjoy a wide range of games on Roblox, including action,  simulations, horror, adventures, racing, shooting games.
---
Top 13 Roblox COD Zombies Games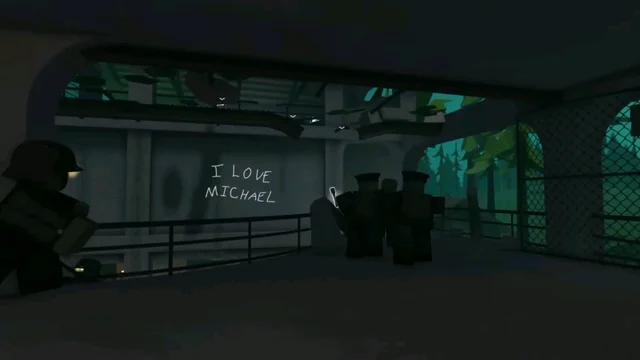 Be sure to give this game a try if you are a fan of the truly amazing zombie mode that can be found in Call of Duty. In the video game Michael's Zombies, your objective is to eliminate an overwhelming number of zombies.
With each new wave of foes comes an increase in both difficulty and excitement as the game progresses. Try to stay alive for as long as you can while gathering the most powerful weapon you can find and improving it. You and your companions may have a good time playing this wacky game together.
---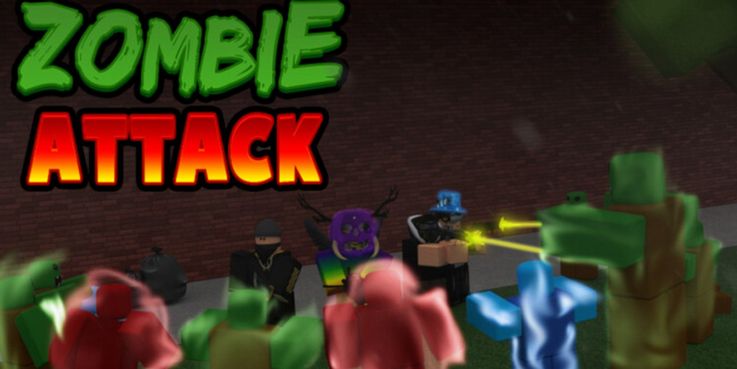 Among the most prominent zombie games available on Roblox is Zombie Attack. Since its inception in 2017, it has received over one billion visitors and more than four million faves. There are a variety of weapons, stages, and even boss zombies that will need cooperation to defeat.
The goal of the game is to raise your character's level. You'll earn more in-game money over time, which you can use to buy new weapons and cosmetics. One could acquire some really strong weapons, such as a huge laser rifle if you put in just enough effort.
That rifle is among the rarest weapons in the game, and gamers are eager to get it. This Roblox Call of Duty Zombie game is definitely worth a try.
---
11. Zombie Defense Tycoon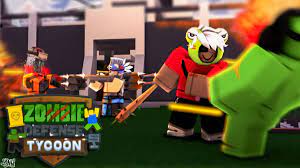 This would not be a Roblox game listing without seeing at least one tycoon game, right? Rather than operating a cafe or other company as in other famous Roblox tycoon games, Zombie Defense Tycoon has you commanding an army of troops, workers, as well as other players to combat the zombie apocalypse.
It is one of that Roblox call of Duty games that don't draw heavily from COD Zombie games. However, it definitely gives us a taste of zombie games in Roblox.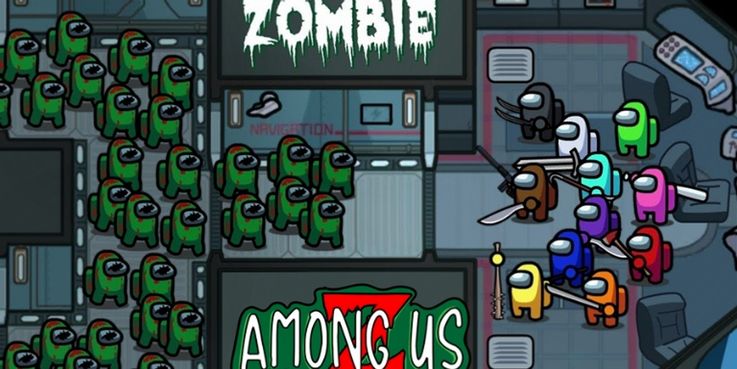 This game introduces hordes of zombies to the unique design of Among Us and its spacecraft map for both you and your pals to fight.
You earn money by killing zombies, which players may use to purchase additional weaponry, much like in previous games. It isn't at all like Among Us in terms of playability.
There are no imposters or missions to accomplish (although there are a few distinct chores to do), and there is no player voting system.
All are simply characters from Among Us killing zombies, and that's it. This Roblox COD game is based on both COD Zombies as well as Among us. It is definitely worth a try.
---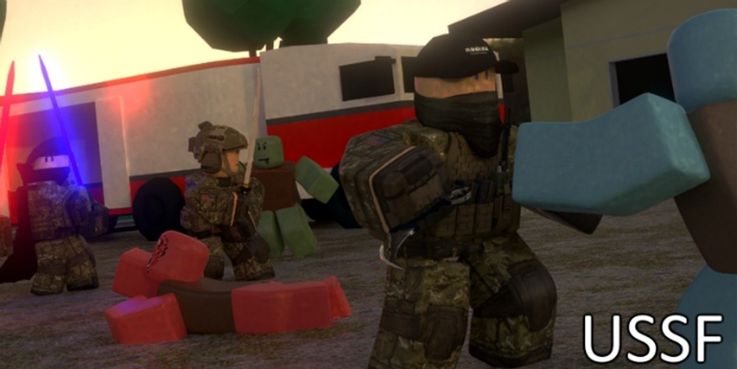 Zombie Uprising is one of Roblox's newest zombie games, with over 100 million visitors since 2020. There are endless waves of zombies to combat, and you have access to a broad range of weaponry, including assault rifles and shotguns. You earn money every time you kill a zombie, which you may spend to improve your gear.
There's also a little diversity in terms of enemies: there are Ice Zombies, Demons, Mini-Bosses, and a number of other kinds to fight. The game is still getting updated. To the game's already massive library of locations and weapons, more will be added. Zombie Uprising is a fantastic location to flaunt your high-end catalog goods.
This game makes players feel nostalgic as it is one of those Roblox COD games which resembles COD a lot in its own way.
---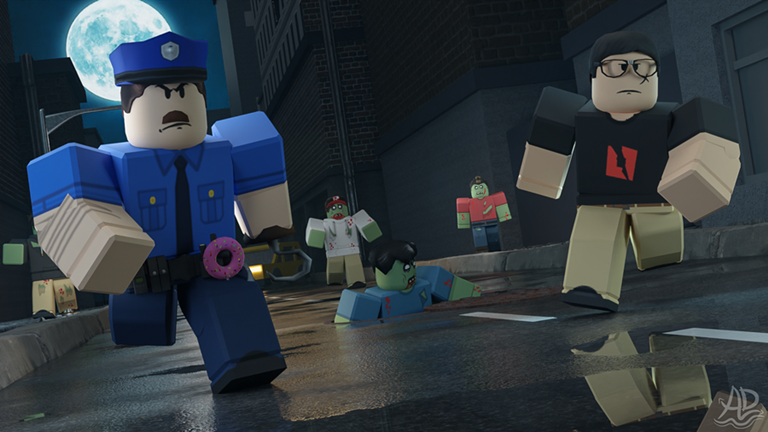 Field Trip Z, unlike many of the other zombie games on our list, takes you on a journey with various endings. You may go through the game as many times as you like since the decisions you make and the routes you follow all lead to various endings.
It's one of Roblox's finest story-based games. But it's not all about the narrative. Field Trip Z is known for its colossal zombie bosses. These massive monsters will need to be defeated in order to advance through the narrative and are best tackled as a group of people.
There are plenty of parkour leaps and puzzles for you and your buddies to try out. Though this might not seem like it is inspired by Call of Duty, this Roblox Call of Duty game, is quite exciting and a must-try.
---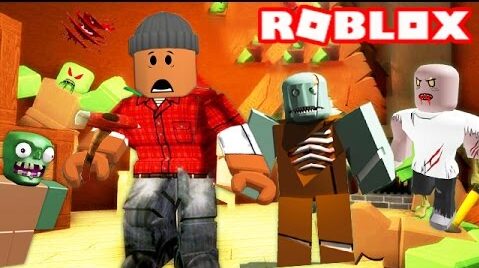 Rather than beating around the woods, Humans vs Zombies really has an amazingly literal title. You and a group of many other people band together to fight undead swarms.
This is one of the most comprehensive, though generic, zombie games out there, with an engaged group and over 5 million plays to date. The title says it all. It is a Roblox Call of Duty game which definitely reminds us of the zombie waves in Call of Duty Black Ops. Be sure to try this out if you are a COD fan.
---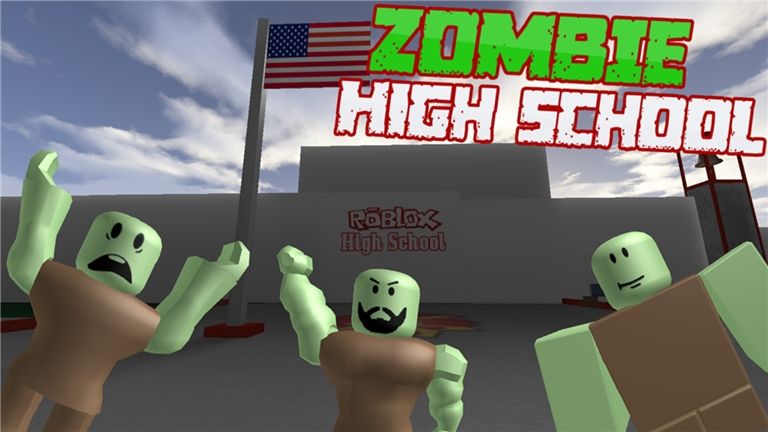 An even more prominent Roblox genre is life simulation. Roblox games are consistently among the highest-earning and most popular games, whether they're imitating living in a large metropolis or just attending school (the majority of Roblox players are still in middle and high school).
So, you'd think that putting a lot of zombies in a school would be a fun time, right? Zombie High School is just like that!
---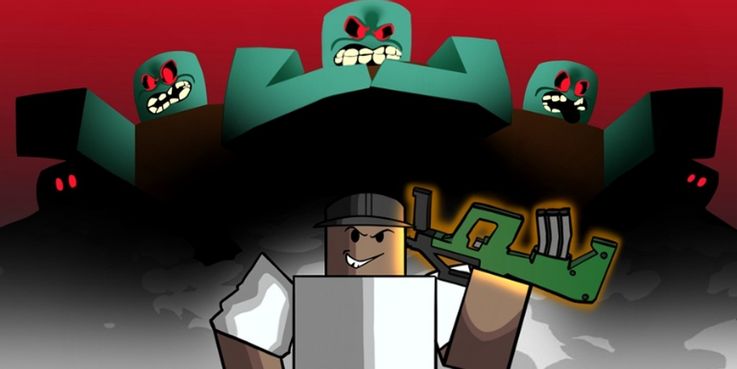 An even more famous zombie game, Zombie Strike, claims to be influenced by Counter-Strike and Dwarf Fortress.
If you really can locate the legendary perk that allows you to carry two guns at once, you may do so with the new Dual Wield update. Zombie Strike is a multiplayer game that takes place in a wide-open area.
To withstand the onslaught of zombies, you may utilize special equipment like explosives and medicinal drinks, which you acquire by killing zombies and fulfilling missions.
---
4. Project Lazarus: Zombies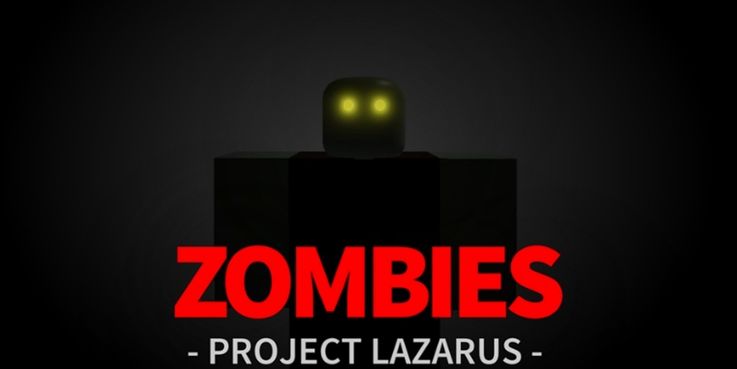 Project Lazarus: Zombies is one of Roblox's first zombie games, and its developers have really been operating on it since 2016. The game is still updated on a routine basis.
Call of Duty: Zombies influenced Project Lazarus: Zombies, which is a much more kid-friendly variant of the famous series' competitive mode.
---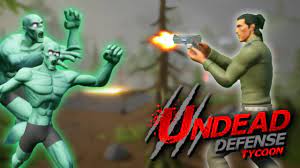 Undead Defense Tycoon is a fantastic multi-player alternative for those that prefer action-packed gameplay over horrors.
This is really a multi-faceted game in which players must develop and expand a tycoon while simultaneously fending against attacking zombies.
---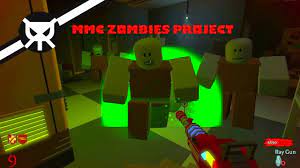 With hordes of zombies assaulting you, MMC Zombies Project is a top regarded zombie game that clearly draws influence from Call of Duty: World at War zombies. You may construct barriers, purchase famous guns (such as the M1 Garand), and improve your equipment.
The map looks just like the classic Call of Duty zombies map, so if you've experienced it previously, it'll bring back some memories. Though there may be up to 40 people on a server at any one moment, this is a game that is best played with your buddies.
---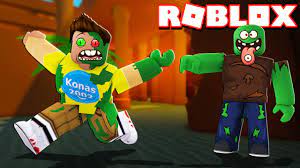 Roblox's Zombie Tag is a classic zombie game. Certain players take on the role of zombies, while others must hide or kill them as they assault. Humans must gather keys strewn around the landscape, open each of the safes, and then flee in a helicopter.
During the previous year, this game has already had 30 million visitors, and it just received a fresh upgrade with a Shipwrecked map. It's a great activity to enjoy alongside your pals, and each server can hold up to 20 people.
---
Conclusion:
Some of the greatest Roblox COD Games are included in the above-mentioned collection. So, if you're looking to slaughter several zombies and go on a zombie-killing rampage, make sure to check out these games and have a good time while doing so.
Follow us on Twitter & like our Facebook page for more post-updates
---
Check out more Roblox Games –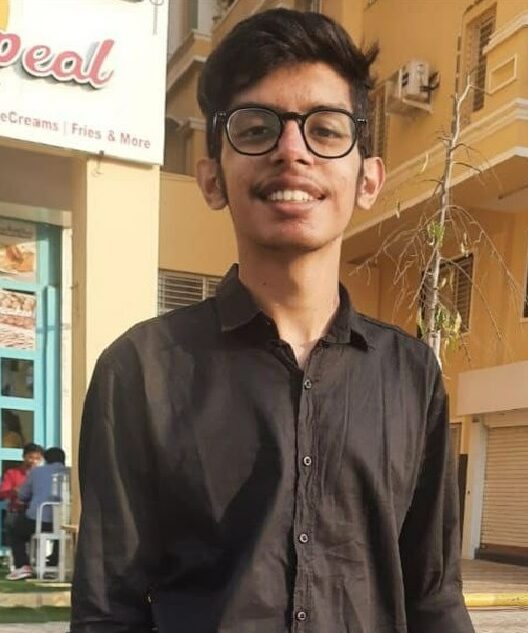 Jatin is an aspiring dentist with a keen interest in video games who likes to spend his time playing an array of different games. Other than that, he is a die-hard basketball fan who often embraces R&B music.