Roblox is one of the most popular and, in some ways, greatest online gaming portals for all ages of creators and players. Roblox offers a genuinely comprehensive gaming experience with cross-platform interoperability, the ability to create and share games, and much more. That is why you would want to have it around and spend your free time playing Roblox games.
A lot of users ask if it is possible to appear offline on Roblox. And if yes, how to do it?
A million gamers use the site on a regular basis, and there are several genres to pick from. Each genre has a dedicated following and is well-liked by the general public. The continual introduction of new games keeps Roblox gamers interested. The game offers a lot of customizable stuff that players can unlock for free.
Also, frequent updates and events will let you earn multiple rewards for completing simple tasks. The developers work very hard to put their game on top and the audience shows constant support to them.
There are a lot of features available in-game that many players don't know of.  There are a lot of options including customization and privacy as well. Roblox provides a lot of options to its users and it is one of the reasons why the game is currently so popular.
Today we are going to talk about one of the important features of Roblox. So, let's get started with our today's guide on 'How to appear Offline on Roblox'. Without any further ado, let us hope into the guide.
---
How to appear offline on Roblox while playing
Quick Answer: To appear offline on Roblox, you have to change your status to 'Offline.' The option can be found in 'My Feed' section.
Roblox is always known for its customization in various aspects. Personalizing your own account is one of them and Roblox doesn't fail in that as well. There are a lot of options for personalizing your account as per your wish. People like to put the status offline when they try to play solo.
However, if you want to prevent excessive gaming invitations from pals and play your games in solitude, you can do so. You may make your status look offline, and no one on your friend list will know if you are online and playing games. This is fairly possible and simple to do, and it will not be difficult for you to do so.
If you want to make your status appear offline when you are active, here's how to accomplish it in a few easy steps. The setup is really straightforward and convenient, with no major challenges or complications.
Step 1 – Log in to your Roblox
Log in to your account but do not launch any games.
Step 2 – Go to More Options
More options may be accessed by tapping the navigation menu or the three dots symbol in the upper right corner.
Step 3 – Scroll to 'My Feed'
Scroll down to the "My Feed" section, where you will discover a variety of alternatives.
Step 4 – Change Offline Status
You may fill in or change your 'Offline' status by clicking on the green share button
Step 5 – Status changed to Offline
Now, it will be broadcasted to all of your friends.
This is a very simple method to appear offline on Roblox. By using this, you will be able to avoid annoying requests from your friends or people you want to play with. Hope you now have an idea of How to appear Offline in Roblox. This method might come in handy when you wish to queue solo and don't want your friends to know which game you are playing.
---
How to play Roblox Offline?
Well, guy, we feel bad to break it to you, but there is no way to play Roblox games offline. No matter how horrible it seems to you, but you can't. There are no options for downloading games on Roblox and playing them online, as other gaming platforms such as Steam do. So, no matter what you do, you will not be able to utilize Steam for offline gaming because all games are kept on their servers and you must be linked to an active internet connection at all times.
Whether you're playing a single-player or multiplayer online game. To make it function, you'll need a good internet connection.
---
MUST-SEE: (15 Games) Roblox Free Online Playtime
---
How do you change your status on Roblox?
Statuses were tiny textual blurbs that may be adjusted by the user. They were visible at the top of the profile, just below the username. They have been deleted from profiles as of February 24, 2021. However, if you log out and go to a player profile, you will still be able to check the statuses of the players. Additionally, you may still modify your own status by using Roblox's Web API or through the 'My Feed' section. Through these options, users can personalize their accounts freely.
Here is the simple method you can follow to add status. All you have to do is sign in to your account without initiating any games. More options may be accessed by tapping on the navigation menu or the three dots symbol in the top right corner. Scroll down to the "My Feed" section, where you will discover a variety of alternatives. You can fill in or change your status as you see fit.
You may, for example, have it read "Available," "Playing," or "Offline" if you choose. If you are not comfortable with this method. you can use Roblox's Web API for putting statuses.
This status shows some unique facts about its user and is a unique way to address your friends. This little customization can help your profile look better and crispier than before. Also, this will help your friends know what area you are currently up to and will avoid contacting you if you are playing some game. This is one of the easiest and small important tips you can use on Roblox.
---
Is there any status or privacy option for developing in Studio?
If you want to keep what you're working on in the studio private, that's an option as well. In the settings menu, head to the who can follow me tab and then click on privacy choices. The majority of the time, it will be Friends. You must alter it to "No One," and no one will be able to see what you are up to. Roblox completely believes in providing its user's privacy so that they don't have to face any problems and they can operate their account as per their wish.
That's it with our today's article. Hope you find it helpful and share it with your friends so that they can use this amazing feature as well. Till next time, stay safe and follow us for more upcoming gaming coverage.
Follow us on Twitter & like our Facebook page for more post-updates
---
Check out more Roblox Games –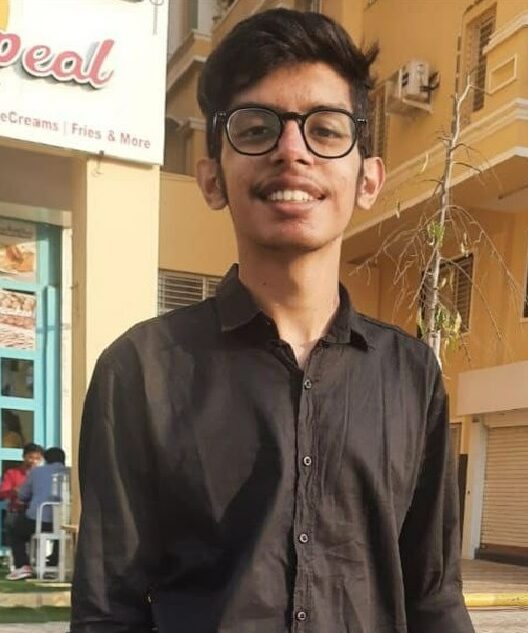 Jatin is an aspiring dentist with a keen interest in video games who likes to spend his time playing an array of different games. Other than that, he is a die-hard basketball fan who often embraces R&B music.