Roblox is a popular multiplayer online gaming and app development system which enables users to build their original games and play a range of games made by others without having to write complicated code.
Roblox is without a doubt one of the most popular games and game development services among children, with children under the age of 16 accounting for more than half of all Roblox users in the United States. On the other hand, certain games, whether played alone or in a group, should be avoided by children.
While Roblox is a free-to-play platform with a range of games that do not require real-world money or in-game Robux, many games do include buy items, add-ons, and other microtransactions, such as a game pass.
Users can enjoy a wide range of games on Roblox, including action, simulations,  horror, adventures, racing, shooting
24 Best Emo Roblox Avatar Boy Outfits
The rawring 20s are here, and emo is making a return. The emo lifestyle is resurfacing, thanks to the emergence of e-girls and e-boys, and Roblox is the ideal location to experiment with your style and express yourself.
It's simple to become a Roblox emo thanks to a large population, a variety of games, and a large number of player-made accessories and costumes.
We've collected some interesting emo clothing ideas in this guide to help you figure out how to be the best emo you can be, as well as a selection of experiences that many players consider to be the finest locations for emos to hang around.
The Roblox Avatar Shop is crammed with goods, and as a beginner, you'll have a hard time picking out the perfect emo costume for your avatar.
To help lighten the load, we've compiled a list of useful movies that show off some of the finest Roblox emo boy outfit ideas. So, if you've been dying to have a peek at them, now's your chance.
If you've selected a guy to represent you on Roblox, don't panic; there's no shortage of emo clothes with which to personalize your character. Given below is a list of some of the best emo boy outfits you can find on Roblox
It even goes so far as to mention the clothing and/or accessories worn. So have a look at them; who knows, you may be inspired to create something unique.
OUTFIT 1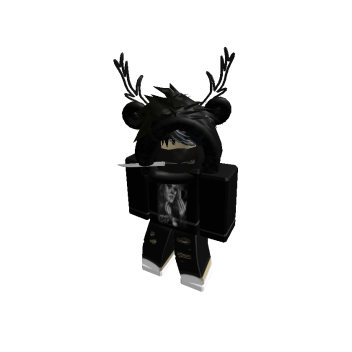 Black axe guitar
bees
ghoul mouth mask
camp – black
beautiful hair for beautiful people
whistle
skeleton
OUTFIT 2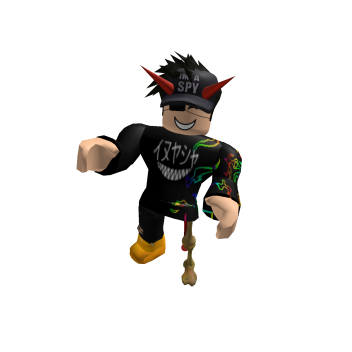 Skeleton
beautiful hair for beautiful people
snake eyes
trxsh black white sleeves
fallen halo
lapel rose
shiny teeth
red cross
OUTFIT 3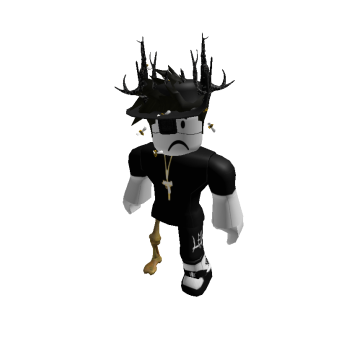 Denim Joggers
beautiful hair for beautiful people
¬_¬
ROBLOX BASEBALL CAP
BROKEN HEART
SECRET KID WIZARD GLASSES
OUTFIT 4
STEAMPUNK SHADES
BIKER CAP
ANGUISHED
ROBLOHUNK HAIR
TRXSH SMILE AT THE PAST
STRIPED RUGBY POLO COLLARED
OBSCURE HORNS
OUTFIT 5
LOLLOPOP
WHISTLE
BLACK FUR CAP
BIKER CAP
MATARY CLOAK
DARK KATANA
SMILE BANDAGE
OUTFIT 6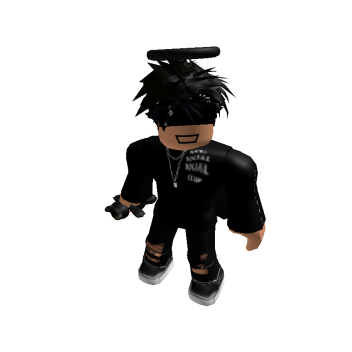 ERR_
FALLEN HALO
BEAUTIFUL HAIR FOR BEAUTIFUL PEOPLE
CENSOR BAR
BLACK HOODIE
BLACK PLAID
BLACK OLD SKOOL VANS
YOUNG YOSHIMI HAIR
OUTFIT 7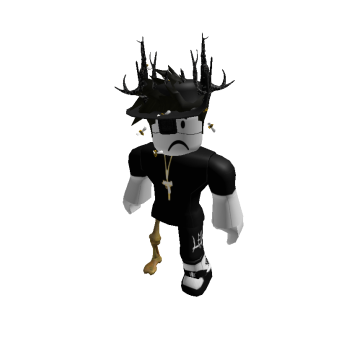 BEAUTIFUL HAIR FOR BEAUTIFUL PEOPLE
FALLEN HALO
CLOUT GOGGLES
FRIGHTFUL BLADE OF BONE
LEAFY ANTLERS OF AUTUMN
ETERNAL RIPPED JEANS
TRUE RELIGION RED JACKET
THRASHER CHAIN
DARK KATANA
OUTFIT 8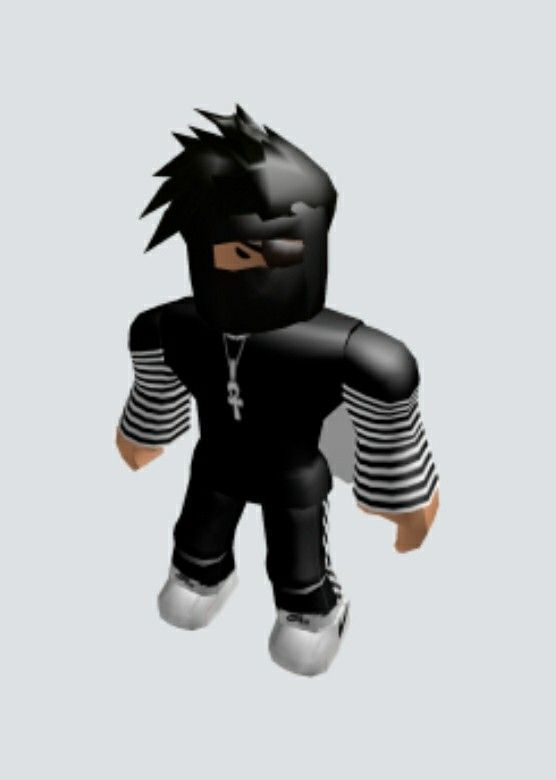 BEAUTIFUL HAIR FOR BEAUTIFUL PEOPLE
RIPPED BLACK JEANS
BLACK EYEPATCH
FALLEN HALO
HOLD IT IN
BLACK BAPE HOODIE
OUTFIT 9
VINTAGE GLASSES
WHISTLE
AESTHETIC VIBE
FALLEN HALO
YOUNG TOSHIMI HAIR
GOTHIC SHIRT
OUTFIT 10
BLACK AND RED
FISHNETS
U COOL
FUZY BLACK BEAR HOOD
BLACK IRON ANTLERS
BIG SAD EYES
DARK ENCHANTLERS
BLACK EYEPATCH
VIBE CHECK BASEBALL BAT
SCARS
OUTFIT 11
ERR_
NERD GLASSES
BEAUTIFUL HAIR FOR BEAUTIFUL PEOPLE
BLACK FOG PANTS W NIKE AIR MAX
BLACK IRON BRANCHES
TIMEWORK CLOCKPHONES
BLACK CHAINED SHIRT
OUTFIT 12
PUNK BUCKET CAP
SILVER HORNS
BEAUTIFUL HAIR FOR BEAUTIFUL PEOPLE
DREAMY BLACK HAIR
NRS GALLERY POW SHORTS
TRXSH SHIRT
CROSS NECKLACE
SICKFANG
BLACK EYEPATCH
OUTFIT 13
BEAUTIFUL HAIR FOR BEAUTIFUL PEOPLE
BROWN SCENE HAIR
HOLD IT IN
SNAKE EYES
ULTIMATE VICTORY
BLACK FADE HOODIE
BLACK ADIDAS
OUTFIT 14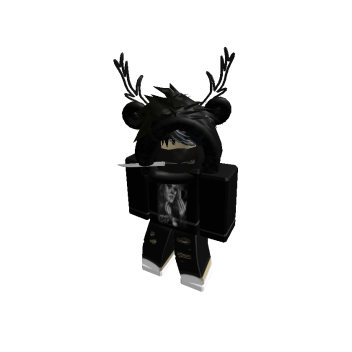 ERR_
ROBLOX 2.0
BLACK MANGA HERO HAIR
FUZZY BLACK BEAR HOOD
OBSCURE HORNS
BLACK BEAR MASK HOODIE
BLACK STRIPED PANTS
OUTFIT 15
NERD GLASSES
BEAUTIFUL HAIR FOR BEAUTIFUL PEOPLE
BITEYMCFACE
BLACK IRON BRANCHES
JURRASIC WORLD CAP
FOG DENIM JOGGERS
BLACK SHIRT WHITE STRIPES
OUTFIT 16
FRONTIER SATCHEL
LOFI HOODIE
DARK FLOATING CROWN
EYEPATCH
BLACK MANGA HERO HAIR
NIKE BLACK SUPER PANTS
ERR_
OUTFIT 17
Black melancholy hair
White punk rock headphones
¬_¬ – 40 robux
Gothic nose piercing – regular head
Punk emo rock armband 3.0
Y2k grunge swag punk cyber streetwear vamp emo top
Y2k grunge swag punk cyber streetwear vamp emo ok jeans
Don't care skateboard
OUTFIT 18
Black waves
Black demon claw horns
Err… face
Glitchy error bar
Emo boy gray and black striped polo
Dark shoulder wing set
Y2k grunge swag punk cyber streetwear vamp emo ok jeans
Demon tail 2.0
OUTFIT 19
BLACK SIDESWEPT HAIR
FUR LYFE
FLATLINE MASK
CHAINS EMO GOTH ABS TATTO BOY SKATER SLENDER TOP
0 SPIKED ARMBAND
VOID SWORD PACK
GOTH GRUNGE EMO RED SKULL CYBER Y2K BAGGY JEANS
OUTFIT 20
TIRED FACE
BEAUTIFUL HAIR FOR BEAUTIFUL PEOPLE
SOCIALITE
WANWOOD BRANCHES
LIGHTINING STRIKES
BLACK STRIPE ON WHITE STRIPED
BLACK WHITE STRIPED PANTS
OUTFIT 21
Aesthetic Grunge Goth Emo BB SIMON VAMP CHROME
Black Fox Ears
Black Anime Hair
Duffel Bag
Medical Mask (White)
emo skullz shady vamp grunge y2k goth sweater
Cool Boy Mullet
Black Fuzzy Headband
Red Punk Rock Headphones
OUTFIT 22
Black Overgrown Hair
Black Swept Hair
Werewolf on your Head
Extreme Headphones
Black Messy Popular Boy Hair
Black Scarf
Iced out chain
OUTFIT 23
Black Messy Wavy Middle Part
Black Messy Middle Part
Black Overgrown Hair
Black Messy popular Boy Hair
Cool Boy Midpart
Black Messy Side Part
INSIDE
rock revivals
OUTFIT 24
Black Messy Sidepart
Black Overgrown Hair
Feather Boa Headband (Black)
ovp Zeth ZEUS THUNDER
Jesus w/ Tye Dye Boxers N Bust Thunders
Lightning Sparkles Aura
Little Fangs
Fluffy Black Earmuffs
Dark Wavy Hair
clout silver chain
---
Best Roblox Emo servers and Hangouts
In Roblox, there is a slew of games devoted to emos socializing and finding other like-minded individuals. Here is a handful of the most popular, but feel eager to develop and discover your favorite hangout spots. Always be cautious while speaking with individuals, no matter how nice they seem to be.
Ro-Meet is a social networking site where you can meet new friends, start group conversations, customize your avatar, and share anything from music to pictures to movies.
Emo hangout is a place where all emos may hang out and listen to their favorite music.
Emo boy paradise is a game populated with emo males and, of course, emo ladies.
Ragdoll engine is a physics game with realistic ragdolls.
The Streets is a ghetto simulator in which emos are their own species.
So, there you have it: the finest Roblox Emo costumes to use right now. Merely take a look at them and, after you've found something, you like, go ahead and copy the look.
Follow us on Twitter & like our Facebook page for more post-updates.
---
Check out more Roblox Games –
Abhigyan identifies himself as a tech geek, gaming cognoscenti, and also a connoisseur of music. Unidentified and mysterious phenomena never fail to gather his undivided attention. When not reading about bizarre and perplexing entities across the Universe, he can often be found cheering for his favorite teams in Football.