Roblox is a game platform that is both unique and fast increasing for both creators and gamers. The game benefits the community so greatly that they are showered with love and support on a regular basis. The developers have always been creative; all credit goes to Roblox for permitting such changes and supporting developers in putting their ideas into action.
A million players utilize the site on a regular basis, and there are a variety of genres to choose from. Each genre has its own fan base and is well-liked by the general public. Roblox players are kept motivated by the constant release of new games.
Open-world RPG games are one of the most popular categories on Roblox. This genre lets players play freely without being bound by a profession or plotline. They may act out their own story and do a number of creative things with it. Livetopia is one of the most well-known games in this genre, and now we will look at our tutorial on 'How to Play Livetopia on Roblox.'
---
ALSO READ:
---
How to play Livetopia in Roblox
Livetopia is a popular open-world game with a high number of active players. The game is set in a town where you must survive on your own by accomplishing various activities to earn money, which you must then use wisely. There are several changeable options, and players can freely travel if they do not want to always follow missions and other features. The game receives regular upgrades that improve the user experience.
How to Begin and Earn Money: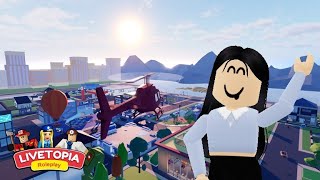 When you get to the city, think outside the box to come up with a unique character name and avatar. Then you're free to roam the city on a shoestring budget, and you can always spawn back to your residence whenever you choose. Players may earn money by completing chores and activities such as going to school and challenging someone to a 1v1 battle; if you win, you will receive a significant quantity of money, or you may cultivate plants in your house that will earn you money once fully mature. You may also go to The Plaza, where you may enter two tunnels to play various games and earn money.
---
---
How to Purchase and Collect Items: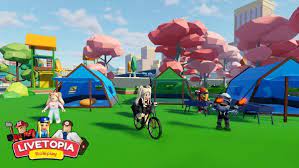 You may buy a number of products in the city once you've earned enough money. First and foremost, you must acquire a pet. A pet follows you around and keeps you entertained. This is a small number of coins that may be personalized from the name to the color. You can also buy accessories for your pet in the shop to make it seem more beautiful and distinct. You may also make improvements to your house by acquiring new furniture, wallpaper, or flooring. Don't worry, you can also buy a new house for yourself. You may also buy products based on your tastes, such as fishing rods, toys, and other goods.
When you don't feel like working or shopping, Livetopia is a terrific location to socialize and meet new people. You may hang out with them at parties, go on adventures, and even go shopping with them. The game becomes a lot more entertaining after you're up and running.
With that, we conclude our guide on 'How to Play Livetopia in Roblox'. Hope you liked the guide and will implement this in your gameplay. Stay safe and follow us for more upcoming gaming coverage.
Follow us on Twitter & like our Facebook page for more post-updates
---
Check out more Roblox Games –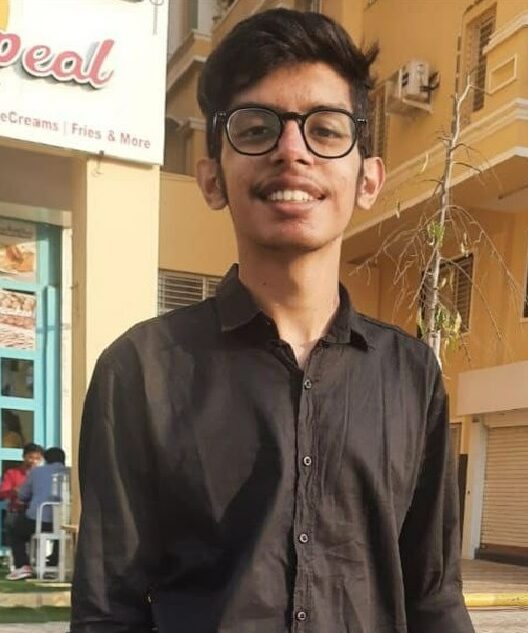 Jatin is an aspiring dentist with a keen interest in video games who likes to spend his time playing an array of different games. Other than that, he is a die-hard basketball fan who often embraces R&B music.