Season 1 New Order of COD: Mobile is now live and running and players around the globe are dropping in to see what this new season has in store for them. The new season has brought a lot of new in-game features and players all over the world are ecstatic to try it out.
The New Order comes aided with a brand new Battle Pass. This sports as many as 50 tiers of free and premium content in terms of getting the new in-game features like the new characters, new weapons, blueprints, charms, and other benefits. Gamers will get a chance to win and use a lot of weapons as they make their way up to tier 50.
We have been building a 'purpose-oriented' Gunsmith loadout for a particular weapon. Earlier in this series, we have mentioned the loadouts like "No Recoil' KN-44, 'No Recoil' HG-40, 'Fast ADS' Kilo, and a lot more. Make sure to check all loadouts here. We also tried building the 'High Mobility' LK24 Gunsmith build. This loadout basically focuses on increasing the mobility and accuracy of the weapon.
Today we bring you the continuation of our Gunsmith loadout series, discussing LK24 Assault Rifle.
COD Mobile LK 24 Gunsmith Loadout:
The LK24 Assault Rifle has high accuracy and a good fire rate, which unlocks at player level 37. The LK24 is the old modern warfare classic, the G36C, however, in COD: Mobile, it is known as LK24.
It is an underrated and incredibly versatile weapon that players can wisely use with the correct sort of attachments. Hence, we figured that when players reach tier 37 of the Battle Pass and get their hands on the LK24, we would be ready with a really efficient and high mobility loadout for the LK24. You can use the following attachments for high mobility and better accuracy.
---
Best LK24 Attachments-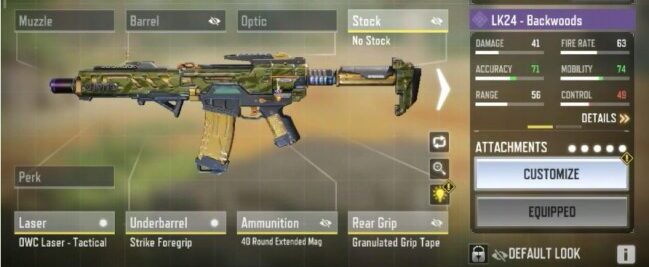 Muzzle – no change
Barrel – no change
Optic – no change
Stock – no change
Perk – no change
Laser – OWC Laser- Tactical
Underbarrel – Strike Foregrip
Ammunition – 40 Round Extended Mag
Rear Grip – Granulated Grip Tape
---
Check out the weapon-stats of the base variant for comparison

---
How to use LK 24 High Mobility build –
As mentioned earlier, this build focuses on high mobility output. The above-mentioned attachments for High Mobility build are very effective as there is a very minimalistic sacrifice in recoil control, while a significant improvement in accuracy and mobility. You can rely on this weapon for aggressive game style in game-modes like Domination, Hardpoint, and even Team Deathmatch.
Give a try to this Gunsmith build for high mobility and accuracy and stay tuned for further discussion on new gunsmith loadouts.
This is it from our viewpoint of High Mobility Gunsmith Build of LK24 Assault Rifle.
---
Subscribe to our Youtube Channel. Follow us on Twitter & join our Telegram channel for more post-updates.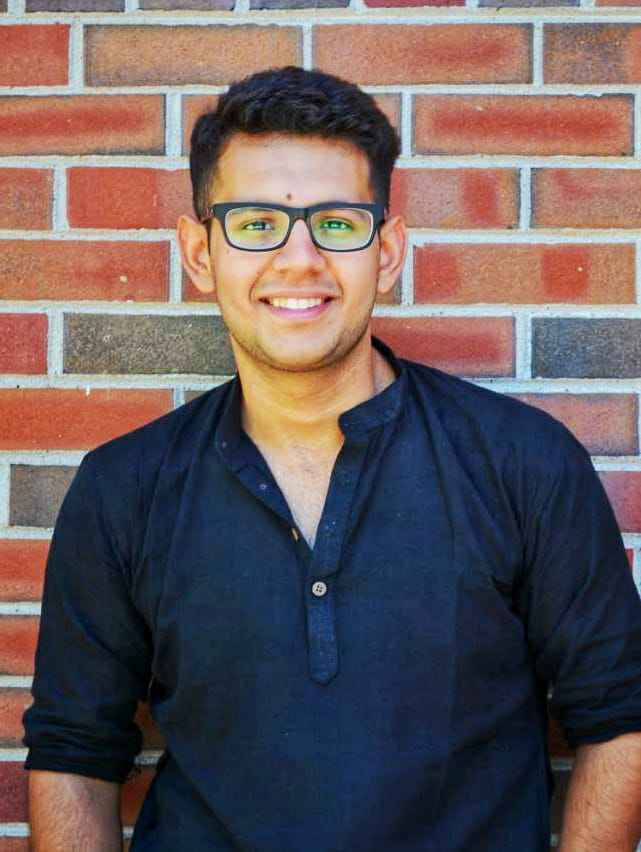 Shardul considers himself as a fitness enthusiast and animal lover, with a passion for gaming and music, especially Metal Rock and Dark Synthwave. He's a crazy football fanatic and FC Barcelona's fan. In his free time, he usually binges on Crime documentaries and Sci-fi movies.