Last updated on January 2nd, 2023 at 05:57 pm
Roblox is an online gaming platform that has over a million mini-video games and is always expanding. These are specifically made with the assistance of Roblox users, and many of them are incredibly original as well as entertaining to look at.
You may enjoy a variety of video games while avoiding all of the brilliant ideas that you'd like to avoid in an online game, thanks to Roblox's outstanding stage designer. This provides a plethora of options for people trying to fulfill their cravings.
ALSO READ –
People who are looking for Simulation games frequently visit here to locate them. In this post, we will compile a list of the Top 10 Simulation games in Roblox that you may like. Without further ado, let's get started.
Top 10 Simulation Games in Roblox
---
---
10. Animal Simulator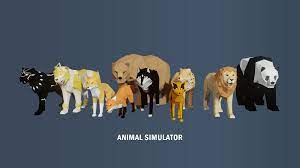 Another famous Roblox game with over 300 million views is Animal Simulator. It's a basic game: you select from a variety of animals and spend your time in-game killing enemies and grinding to level up. To explore the world of Animal Simulator, choose among creatures such as Cheetahs, Cats, Dogs, and Polar Bears (among many more). You may even ride other animals, but you must be careful.
---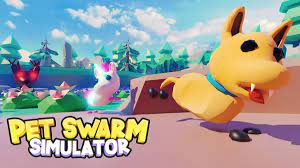 Pet Swarm Simulator, another new feature for 2022, is a Pokemon-inspired game. There are hundreds of different animals that hatch from eggs, which you get by beating various adversaries scattered over the landscape. What is the purpose of the game? To gather and hatch as many eggs as possible. When you acquire a large number of various pets, you may mix them to obtain rarer species. When you acquire a large number of various pets, you may mix them to obtain rarer species. Since its first release in January, the game has had over 20 million visitors.
---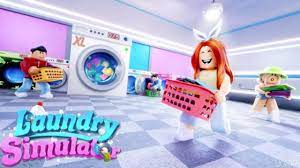 This game is now in Beta, but that hasn't stopped it from becoming popular in the first half of 2022. In just over two months, YouTube videos with millions of views, constant players in the four or five thousand range, and over 500 million faves have amassed millions of views. Not too shabby. You spend your time washing clothes and earning in-game cash. There are ways to automate your laundry, dogs that can assist you, and a plethora of cosmetics to gather.
---
Mega Noob Simulator is a bizarre Roblox game in which you must murder "Bacons," who are simply individuals, in order to get in-game metrics. As you go from "noob" to "master," these stats add together to make your character enormous. If you enjoy Roblox fighting, you'll enjoy this game. You'll have to spend money on improvements along the road. Use the coins to buy enhancements to your strength, pets that follow you around, and new weapons. When you defeat one of the bosses, you go to the next zone, where the foes are more difficult.
---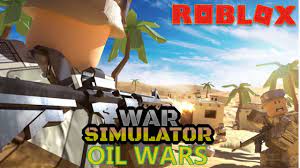 War Simulator transports you across time. You begin in an early period with simple weaponry and progress until you reach the "Future." You may utilize different grades of weapons from each period to eliminate waves of AI warriors. This enormously popular game has about 100 million views and over 500 thousand favorites. War Simulator is even updated on a regular basis. The most recent additions include a new Ancient Era and Western Era with several firearms to test out.
---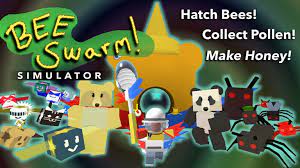 Bee Swarm Simulator, one of the most popular Simulator games on Roblox, has been operating since 2018 and has had over one billion visitors. Growing your swarm of bees, gathering pollen, and obtaining improvements to become a bee swarm master are all part of the game. You begin with a single bee and may exit as a honey millionaire with over thirty different bees if you put in enough time. Items like boosts for your bees and special beans that grow unusual plants may be purchased using in-game dollars.
---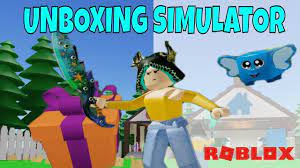 People adore unboxing new items. The Unboxing Simulator game covers all of the big holidays, with Easter being the most popular right now. It's a simple game in which you crush boxes to discover what's inside. It's unlikely that these will be the most costly catalog products in the game, but you never know. Unboxing Simulator, like many excellent Roblox games, includes a plethora of collecting goods. There are uncommon caps and even more unusual critters that can aid you in your box-smashing quest. Unboxing Simulator, which was released in 2019, has received over 200 million visitors.
---
3. Pilot Training Flight Simulator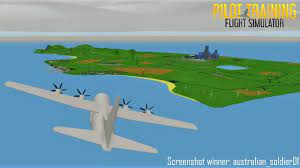 Pilot Training Flight Simulator was launched in 2010 and is one of the oldest Simulator games on this list. Over the previous ten years, a slew of new planes has been introduced to the game, bringing the total to 75. You can fly some of the most renowned aircraft, including big commercial jets and two-seater propellers. I recommend that you practice flying, landing, and performing some great feats. Players can perform different stunts and can enjoy the game to the fullest.
---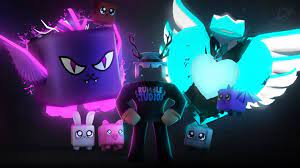 Bubble Gum Simulator may have started with anything somewhat related to bubble gum, but the game is now entirely about PETS. Pets, pets, and more pets. There are rare pets, regular pets, and pets that can be traded for a lot of in-game cash. There's no shortage of things and cosmetics to gather with regular updates that include new pets. Bubble Gum Simulator is without a doubt one of the finest games on Roblox, with one billion visitors, three million faves, and fresh material published on a monthly basis since 2019.
---
1. Tower Defense Simulator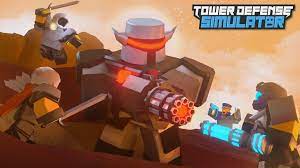 Tower Defense Simulator is one of Roblox's most popular Simulator games, with around one billion visitors. The game has undergone several upgrades over the last few years, including the recent Frost Invasion upgrade. It functions similarly to how you'd expect any tower defense game to function. Construct fortifications to repel zombie hordes. Beat the different rounds to get extra goodies that you can use to build new towers. Increase the difficulty if you believe you have what it takes.
With that, we conclude our today's list of Top 10 Simulation Games in Roblox. Till next time, please stay safe and follow us for more upcoming gaming coverage.
Follow us on Twitter & like our Facebook page for more post-updates
---
Check out more Roblox Games –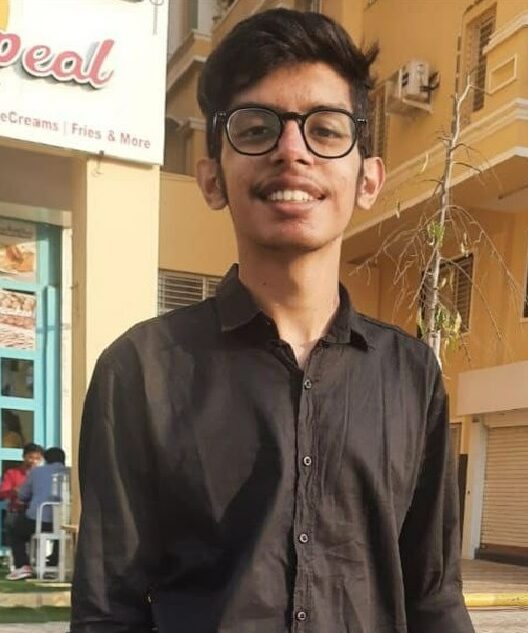 Jatin is an aspiring dentist with a keen interest in video games who likes to spend his time playing an array of different games. Other than that, he is a die-hard basketball fan who often embraces R&B music.