Last updated on June 17th, 2021 at 10:13 am
Roblox is a free 3D online multiplayer game that can be played on a variety of devices. Users create an Avatar (a digital image of themselves) and may interact with other players by playing a variety of mini-games. Many of the games were made by other Roblox players. Players can communicate with one another while playing any of the games, and you may add individuals to your 'Friend' list. The game is presently available for the Xbox One, Windows 10, Apple devices, and Android smartphones.
Roblox is a game that encourages you to play with people you don't know, making it popular among children, teenagers, and adults alike. While the game is meant to keep children as secure as possible, they may still be playing with people they believe are children but are actually adults—the app has no maximum age limit.
Roblox is associated with COPPA policies and hence few contents are not allowed for players under the age of 13. What other features are related to this article? let us talk about that. Following is the article on the topic 'What does 13+ mean in Roblox?'
---
ALSO READ:
---
What does 13+ mean in Roblox?
If you set your age to under 13, Roblox will immediately place you on a restricted chat system. This implies they will only be able to communicate and be messaged by other people on their 'Friend' list. The filtering mechanism is activated automatically and will prevent specific words and phrases, including your password, from being shared. Roblox employs an active word filtering system that will proactively censor specific terms, such as curse terms, and replace them with ###### in both public chat and private messaging. They also have a staff of moderators that oversee the game's chat activities.
---
---
How to get 13+ in Roblox?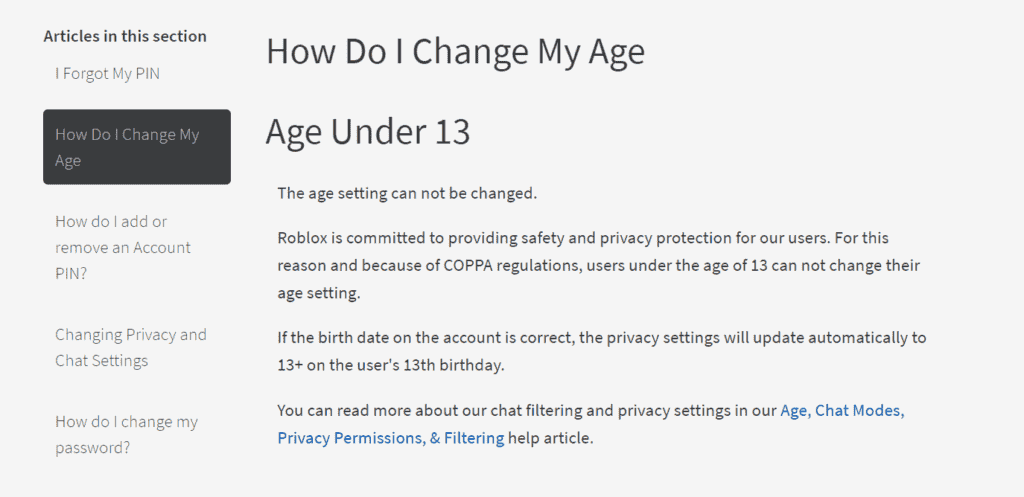 If you are 13 or older, you may update your age at any time. However, if your account is under the age of 13, you will be unable to update your age. If you wish to use the game's features without limitations, you should register a new account. According to the official Roblox parent website,
"Roblox is a member in the kidSAFE Seal Program, which has been approved by the Federal Trade Commission as an authorized safe harbor under the Children's Online Privacy Protection Act (COPPA). We are committed to complying with COPPA to ensure the privacy of our users under the age of 13 and implementing reasonable measures to prevent them from sharing personal information via chat messages or in-game."
This implies businesses must "adopt" "reasonable safeguards," such as prohibiting children under the age of 13 from changing their age in order to access information that is not "appropriate" for their age. It is advisable to make a new account or wait until Roblox believes you have "passed" the age of 13.
What happens when you turn 13 on Robl0x
Every Roblox game has basic security and privacy safeguards. Before being submitted, all user-uploaded photographs are screened by human moderators for inappropriate material, and filters are in place to remove foul words and other problematic material. Players 13 and over can see and utter more words and phrases than younger players, but improper talk and disclosing personal information (such as phone numbers and addresses) is prohibited regardless of age. Players 13 and above can exchange links to YouTube channels and social networking identities. The "On/Off" profanity filter option will appear in your settings but will stay "On" until you turn it off yourself. The option to toggle it on/off will not be accessible until you reach the appropriate age.
That's it for today's article on 'What does 13+ mean in Roblox?'.  Hope you now have the information on the following topic. Till next time, stay safe and follow us for more upcoming gaming coverage.
Follow us on Twitter & like our Facebook page for more post-updates
---
Check out more Roblox Games –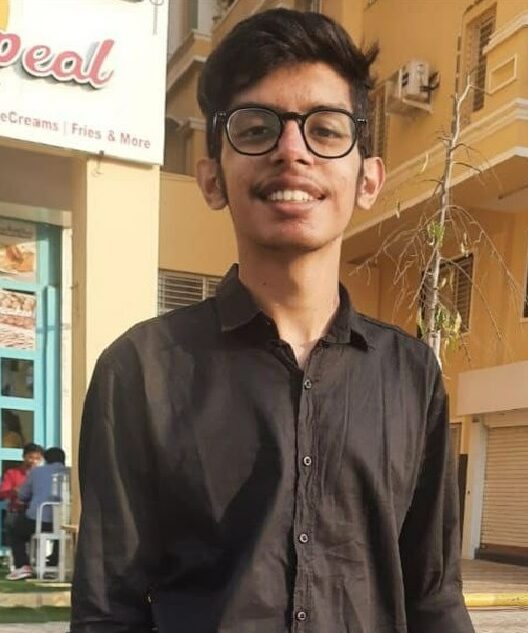 Jatin is an aspiring dentist with a keen interest in video games who likes to spend his time playing an array of different games. Other than that, he is a die-hard basketball fan who often embraces R&B music.