Alright, ladies and gentlemen, it is time. Season 12 of Call of Duty Mobile is finally up and running. The hype is real. Players all across the world have geared up to grind to the best of their abilities to unlock all the rewards and unlockable content which Season 12 has to offer. Season 12 of COD Mobile has brought along with it a ton of merchandise – New characters, weapons, skins, maps, modes and much more.
The long-awaited AGR 556 SMG has finally arrived in Season 12. There had been a lot of hype about this weapon owing to the leaks and teasers. So, today we will be discussing this weapon in detail.
However, before we start, we would like to share our views on the new Gunsmith feature. In the past week, we tried our hands on different CODM weapons and created the best 'purpose-oriented' loadouts. In earlier posts, we mentioned 'No-Recoil' KN-44 weapon build, 'High-Mobility' RUS-79, 'Fast-ADS' Kilo, and a lot more. You can check out all the loadouts here.
Call OF Duty Mobile AGR 556 Wiki –
The AGR 556 is a true meta shaker. It is a hybrid SMG/ AR though we can find it in the SMG class. From the shape of it, people can guess almost immediately that it looks very much like the AUG from other Call of Duty Titles. Just like the Kar98k and Mp5 were introduced in CODM under the alias of Kilo and QQ9 respectively, the AUG has been introduced in COD Mobile under the alias – AGR 556.
---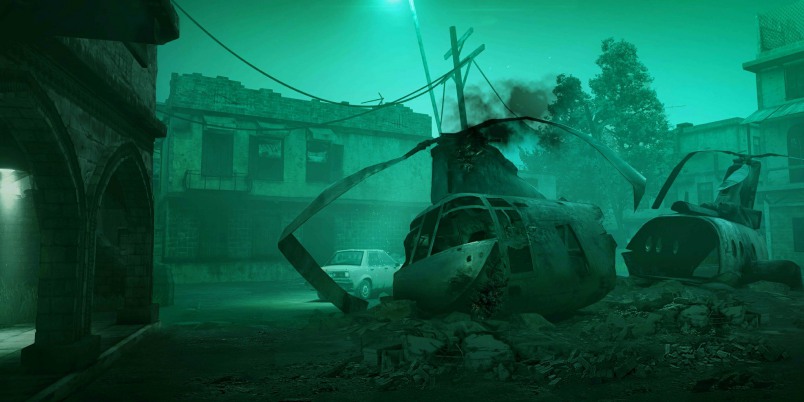 MUST-READ: Call of Duty Mobile Night Mode in Season 12
---
The AGR 556 is quite a functional weapon which features high damage, balanced manoeuvrability and also reliability. The fact that it can be equipped with 5.56 ammo despite being an SMG is what forced us to call it a hybrid weapon. The 5.56 ammo is usually seen in Assault Rifles. This feature, therefore, makes the AGR 556 a highly mobile close to mid-range killing machine.
Base Stats of the AGR 556:
Damage: 40
Accuracy: 37
Range: 47
Fire rate: 75
Mobility: 77
Control: 47
---
How to get AGR 556 in Call of Duty Mobile:
The AGR 556 is going to be quite a versatile and reliable weapon in our opinion. It has the high mobility of an SMG and a decent range like that of an Assault Rifle. This weapon could be a real game-changer. The above features of the weapon make the AGR 556 a suitable weapon for both close-range as well as mid-range combat.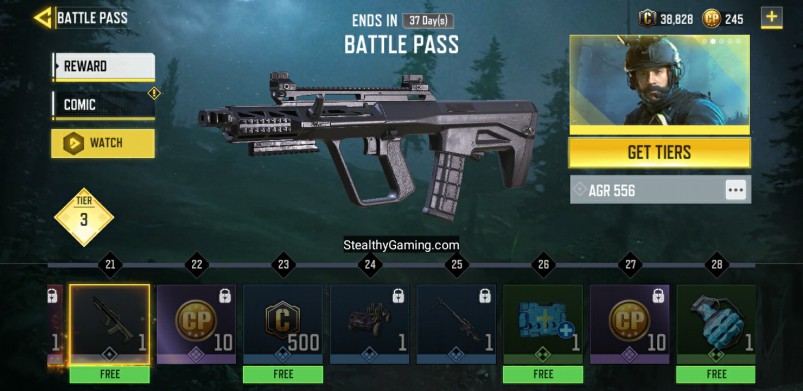 The all-new AGR 556 SMG can be unlocked via the Season 12 Battle Pass. Call of Duty Mobile was generous enough to let the players get their hands on the weapon for free. The AGR 556 is available for free in the Free Battle Pass.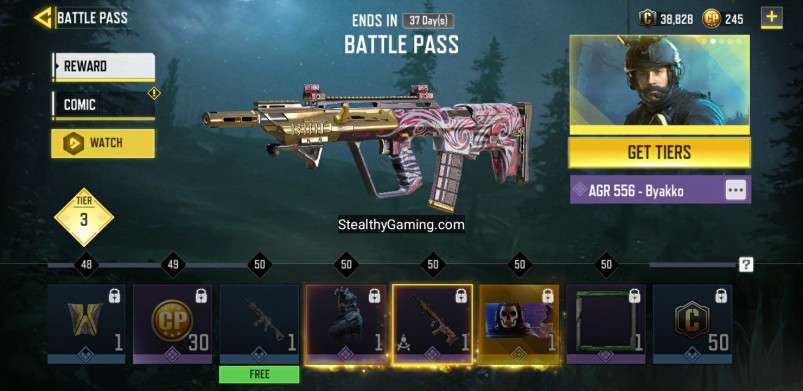 To unlock the AGR 556, players just have to reach Tier 21, in the Battle Pass. So, players don't need to buy the premium battle pass to be able to get their hands on AGR 556. However, players do get an EPIC AGR 556 skin – Byakko which is exclusively available for the Premium Battle Pass holders upon reaching tier 50 of the Premium Battle Pass.
We would suggest you to start grinding asap and reach Tier 21 of the Battle Pass to have a taste of what the weapon actually feels like hands-on. We sure hope you love it.
Subscribe to our Youtube Channel. Follow us on Twitter & join our Telegram channel for more post-updates.
---
Check out GUNSMITH LOADOUTS here –
Abhigyan identifies himself as a tech geek, gaming cognoscenti, and also a connoisseur of music. Unidentified and mysterious phenomena never fail to gather his undivided attention. When not reading about bizarre and perplexing entities across the Universe, he can often be found cheering for his favorite teams in Football.