Last updated on December 15th, 2020 at 05:41 pm
It's been just two days since the new Gunsmith feature arrived in Call of Duty Mobile, and players are coming up with some interesting loadouts. Some of the innovations are really appreciable, but some of them are weird and vague, doesn't fulfill any specific purpose. Well, it's really hard to make an immaculate loadout, especially when you have a colossal amount of attachments to choose from.
Gunsmith features around 30+ new attachments for each weapon and the number bumps to 50 for some assault rifles. The attachments can be unlocked and used in several combinations to bring out the best version of the weapon. A total of 5 slots can be used at a time, which also includes a Perk slot.
---

---
The new customization feature might have left players with an entirely new weapon system, but we are working hard, testing out weapons with different attachments, and find the best one for you.
According to players' feedback and our independent searching, it's evident that a weapon with particular attachments may not be best for everyone. One must select a loadout based on the game style and expectations. For instance, if you want a short-range weapon, then focus on increasing the ADS speed, movement speed, and all but damage-range or recoil control.
COD Mobile KILO Loadout Guide –
Here, we have tried to create a Gunsmith loadout for Kilo (Kar98k), the all-new Marksman Rifle in Call of Duty Mobile. This particular weapon-build focuses on ADS speed, Damage, and Range.
Also, for the Perk slot, we have made selection according to our convenience. You can choose any of the perks.
Best KILO Attachments –
Muzzle – (No Changes)
Barrel – (No Changes)
Optic – (No Changes)
Stock – YKM Combat Stock
Rear Grip – Stippled Grip Tape
Ammunition – OWC Stopping Power Reload
Underbarrel – (No Changes)
Laser – OWC Laser – Tactical
Perk – Sleight of Hand
---
Note: The post will be updated continuously to provide you with the best loadout possible. Stay tuned!
---
Check out the weapon-stats of the base weapon for comparison.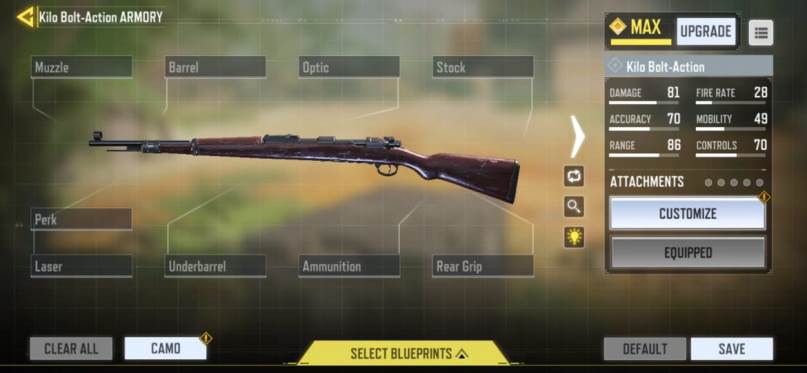 How to use ADS KILO build –
This specific build is suitable for short to medium ranges; long-range fights are not preferred. In long-ranges, this Kilo loadout will be a 'hit marker machine' most of the time.
Well, that's pretty much it. Stay tuned; we will be sharing more "purpose-oriented" weapon build on our website.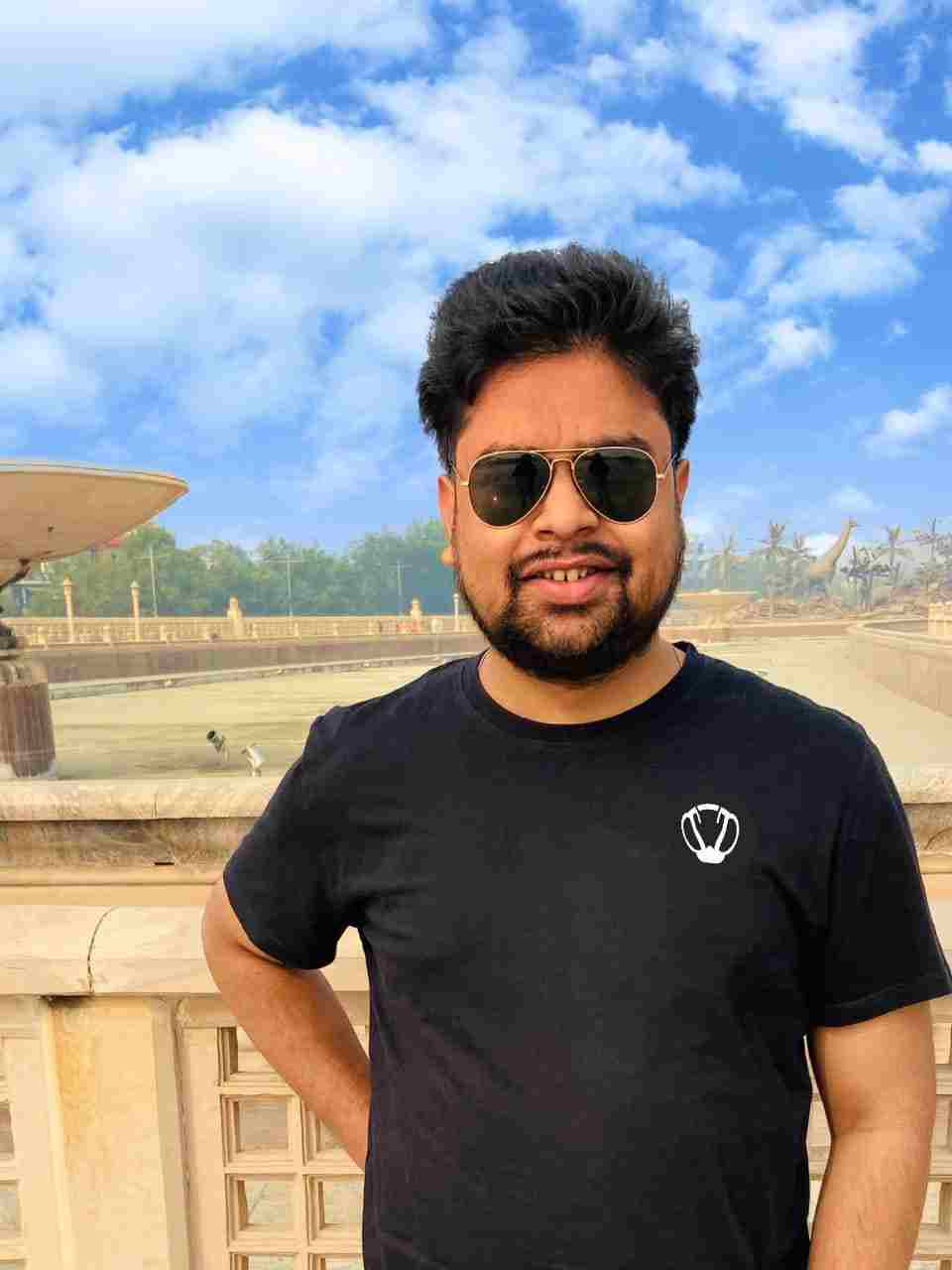 Vivek has been a fan of the COD franchise since forever. Perfection is his forte and the same can be seen in his work. He loves to invest his time in creating awesome content on YouTube and discovering the latest games.