Although the Nintendo Switch Lite is less adaptable than the Nintendo Switch, it is still one of the greatest ways to play your favorite games while on the road. The Switch Lite does, however, occasionally experience technical issues, just like any gaming device.
While many problems are simple to resolve, others might have disastrous effects, some of which would necessitate the purchase of a new system. Below, we've listed some of the most typical Switch Lite problems and included some useful instructions for solving them.
Hence, if your console has a dark screen, don't be alarmed. With a little charge, this problem could be solved. All you need to know and all of the remedies for a black screen on the Nintendo Switch have been put here.
Here is our guide on Nintendo Switch Lite turns on but screen is black.
---
Why does Nintendo Switch Lite turns on but screen is black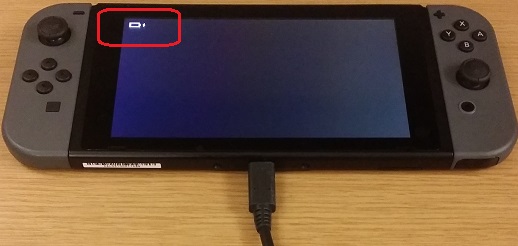 Short Answer: Nintendo Switch Lite Turns On but screen is Black because of depleted battery or perhaps a cracked screen on the Nintendo Switch Lite. It might also be due to damage to the screen, ports, or AC adapter.
1. Empty battery
A dark screen on the Nintendo Switch might be caused by a nearly empty or completely empty battery. You might need to charge your console if the battery indicator shows for a limited period of time before disappearing.
2. Broken Screen
You can experience visual problems since the screen is damaged, much like with a smartphone or laptop. For instance, if the screen is completely black but you can hear sound and the battery is fully charged, your monitor may be broken. This is more possible if your Nintendo Switch has recently been dropped or if the screen has some minor fractures.
3. Dock or AC adapter damage
Black screens and other visual issues can also be brought on by a broken dock or AC adaptor. Furthermore known to occasionally result in issues are third-party ports and chargers.
4. Broken Internals
Black screens and problems on your Nintendo Switch might also be brought on by damaged internals. Electrical parts that are failing can lead to problems and may need to be replaced. If you dropped your console, the CPU may have come undone, causing serious issues.
5. Software Problems
Black screens and problems may occasionally be caused by software flaws and glitches. Corrupted files and out-of-date patches are also well-known causes of Nintendo Switch issues.
---
Fix: Nintendo Switch Lite turns on but screen is black
Method 1: Recharge the Drained Battery
A flat or dead battery is the most typical reason. As soon as the console is turned on, look at the display. It has to be charged if the battery indicator displays and then vanishes instantly. Turn your console back ON after letting it charge for one to three hours. If the battery is fully dead, charge it for 24 hours.
Method 2: Your Nintendo Lite should be reset
Restarting quickly is a really helpful trick. especially if there are software difficulties with your console. Here's how to reboot your gadget: On your Nintendo Lite Switch, hold down the "Power" button while pressing. Release it when the "Power Options" show up on the screen, which should take 3 to 5 seconds.
Choose "Restart" from the Power Settings menu after clicking. If nothing appears on the screen, restart your console forcibly. For 12 seconds, hold down the power button. The system will turn off. Press the power button once to turn it ON after a little delay.
Method 3: Hard Reset Your Nintendo Switch Lite
Much of the data is deleted on a hard reset. But, you may store films, pictures, and information. So before you fix the hardware, give it a shot. Considering that a hard reset is a potential method for resolving software-related issues. Here is how it works;
You need to turn off your console first. For 12 seconds, hold down the "Power" button. The Switch will be cut off by force. Hold down the Volume Up and Volume Down keys simultaneously at this point. Press the Power button to turn the Switch ON in the interim.
Hold the Volume buttons down until "Recover Mode" appears on the device. Choose "Factory Settings" in the recovery mode menu that appears. Choose "Restore Factory Settings without Removing Saved Data" next. It will take some time to finish the procedure. The screen will then launch normally after that.
The screen's own flaws or degradation is another explanation. It may become damaged by dampness or trauma. When the screen is ON, do you hear any sound?
Does the battery icon stay visible and not vanish? Does the display have any cracks, or did you drop it on the ground by mistake? If so, your Switch's screen is broken. The screen may be fixed or the console can be changed.
Method 5: Hardware Issues
The mainboard or CPU is also to blame for the black screen problem. This probably happened after your console landed. The electrical circuit or other components may be harmed by the physical shock.
You should inspect the hardware if troubleshooting methods fail to solve the problem. Contact a qualified technician or send Nintendo the console for evaluation and repair.
Method 6: Diagnose the AC Adapter
You ought to attempt to diagnose the AC adapter. Perhaps it is the offender and the console is OK. Remove the adaptor from the Switch and the outlet. Be patient for 30 to 60 seconds before re-plugging it in.
Examine the adapter and its cable as well. Cables that are frayed, worn out, or broken need to be replaced. Both the adapter and the cable should be in good condition. If not, you must purchase new accessories.
Follow us on Twitter & like our Facebook page for more post-updates.
---
Check out more –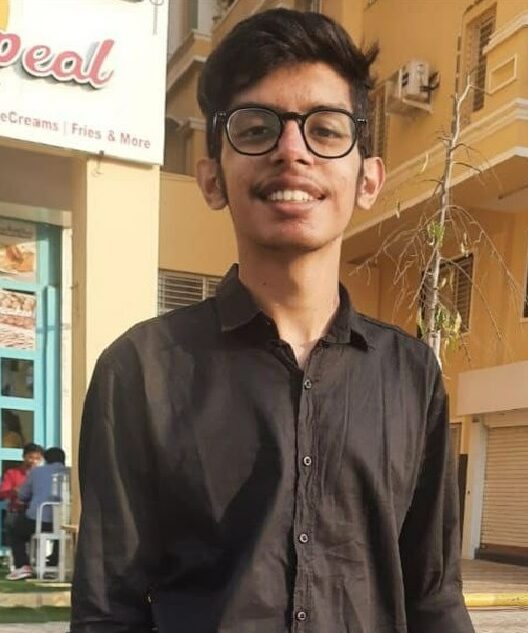 Jatin is an aspiring dentist with a keen interest in video games who likes to spend his time playing an array of different games. Other than that, he is a die-hard basketball fan who often embraces R&B music.