Last updated on January 2nd, 2023 at 05:57 pm
Roblox is an online gaming platform with over a million and growing mini-video games. These are particularly created with the help of Roblox users, and many of them are highly innovative as well as pretty enjoyable to check out.
Because of Roblox's fantastic stage creator, you may enjoy a variety of video games while avoiding all of the amazing ideas that you'd like to prevent in an online game. This contains a wealth of possibilities for those looking to satisfy their desires.
People who are on the lookout for Strategy-making and tactical games, often come here to find such games.  In this article, we will be making a compilation of some of the best Strategy games which you might enjoy. Let's dig in without much ado.
---
ALSO READ –
---
Top 10 Best Strategy Games in Roblox 2022
With several distinct Roblox games to select from, it may be tough for players to pick which ones are ideal for them.
Strategy games are ideal for Roblox users who enjoy games that demand tactical ability, accuracy, and decision-making.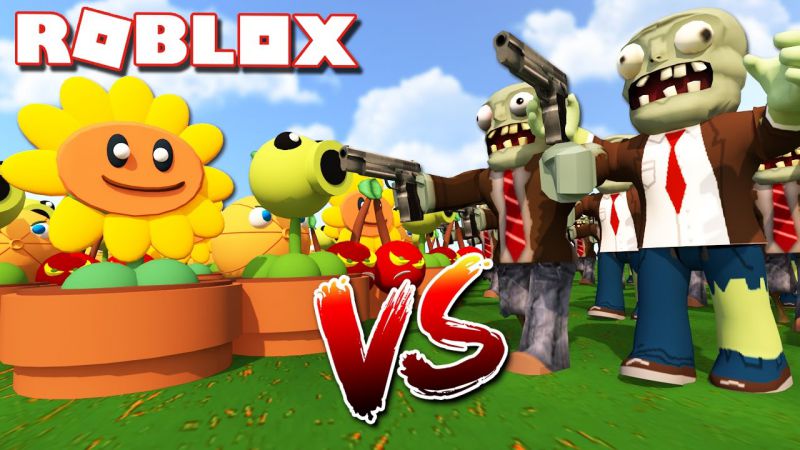 The graphics are not as good as the classics but the rules are pretty much the same. You use different plants to protect the house from Brain-eating zombies. The game is all about the strategies which you use when you place your plants and how you play the game in general. There are a lot of options to choose from.
So, if you are a fan of Plants vs Zombies series, you will definitely like this game.
---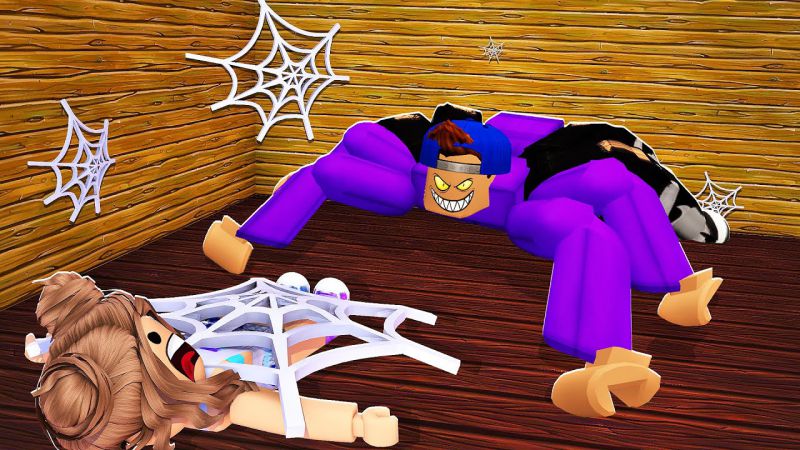 This game brought a new twist and definition to the usual Escape room titles like Granny. In spider, players can morph into the creature that other players escape from. It is quite disturbing but enjoyable. You ought to find the items you need to unlock your way out of the house and honestly, it is quite challenging.
The game requires you to use a lot of strategies like hiding, recollecting all the tiny details, etc.
---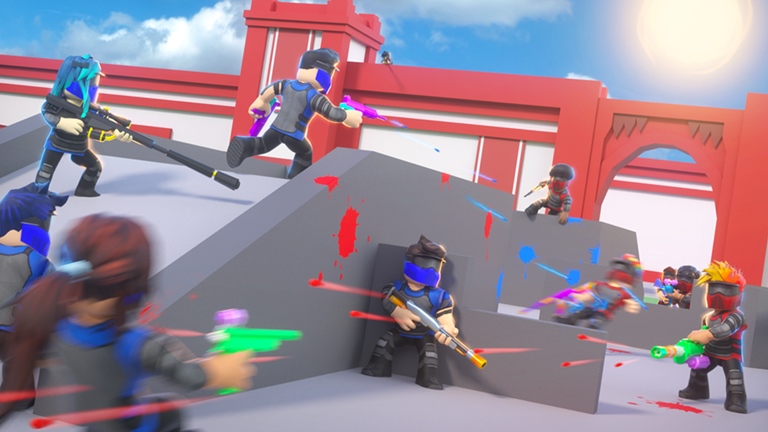 The level of detail in this game is worth an award. For starters, each shot leaves a different color plane spatters on the battlefield, leaving the battle and map in a beautiful mess at the end of matches.
The shooting also takes distance and the weight of the paintball into account so the trajectory is more like cannons rather than bullets. There are plenty of weapons and locations in the game. This is quite a great game for competitive paintball gamers.
You can even coordinate various strategies with your squad and communicate with them to win the game. This game really challenges your strategy and teamwork.
---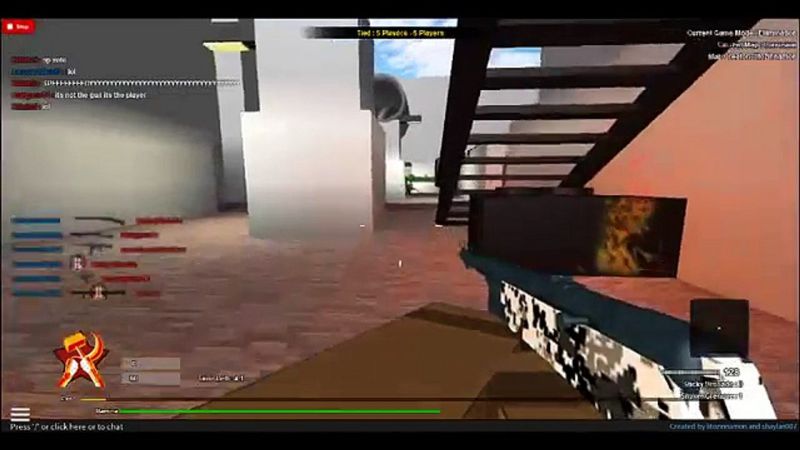 Based on WWII, the game is one of the best FPS games on the Roblox platform. The new update has even enhanced the game by getting improved lighting and shaders along with better bullet impact effects among other improvements.
There were four-game styles in the game: elimination, CTF, domination, and team deathmatch. There were several maps in the game, but only 5 on the voting GUI. Over 50 weapons were available in the game, divided into six categories: automatic weapons, submachine guns, bolt-action rifles (snipers), rifles, and pistols.
Whenever a player initially joined a server, he or she was assigned to one of two teams, the Allies or the Axis powers, based on the number of players in each. As soon as the location finished loading, a GUI-based loading screen showed, containing information on the most current changes as well as game stats.
This game is also about coordinating with your squad and you guys can come up with a plan to eventually win the war.
---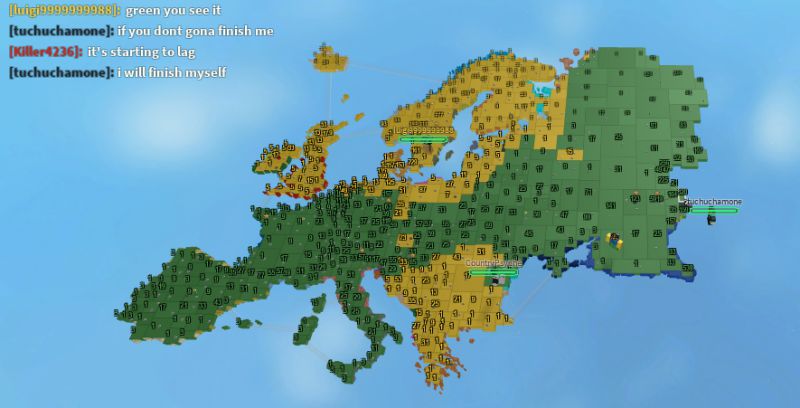 Territory Conquest is the Roblox version of Risk, in which participants compete for domination and power of the gameboard. Players must act decisively and tactically in order to win.
Players also will be able to explore battles from many legendary times in history, like the Roman Empire and the Fourth Crusades.
There are a few various gaming modes to test out, and gamers should do so to determine which one is the greatest match for them.
---
Chess is precisely what so many fans wanted it to be: a recreation of the traditional real-life game of chess in the blocky world of Roblox.
Chess has seen a boom in prominence, which implies Roblox gamers might have had some new adversaries who wish to wage battle.
Users must bear in mind that such a game requires two players before diving in.
---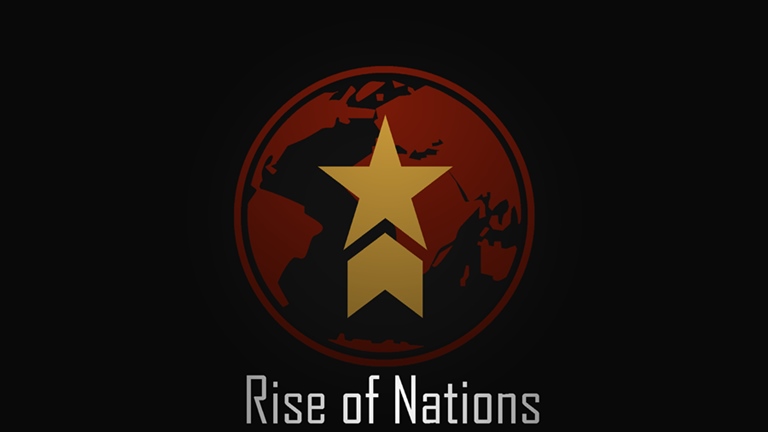 Rise of Nations is a major strategy game that focuses nearly exclusively on global dominance. To be effective in Rise of Nations, gamers must play wisely and keep a record of all the elements that just might influence the result of a fight.
With a plethora of distinct skins and artwork, this game is well worth a look at least once. All countries begin the game with a small number of infantry troops, the number of which varies depending on the population of their cities. The sport includes a list of servers from which users may choose and join one.
The server list may be sorted by three criteria: name, player count, and year. Individuals can also start a new server, which will need the participation of additional players who have chosen to do so as well. There is also a "Quick Join" feature, which allows players to rapidly enter a different server without having to look through the server list or build a new one.
---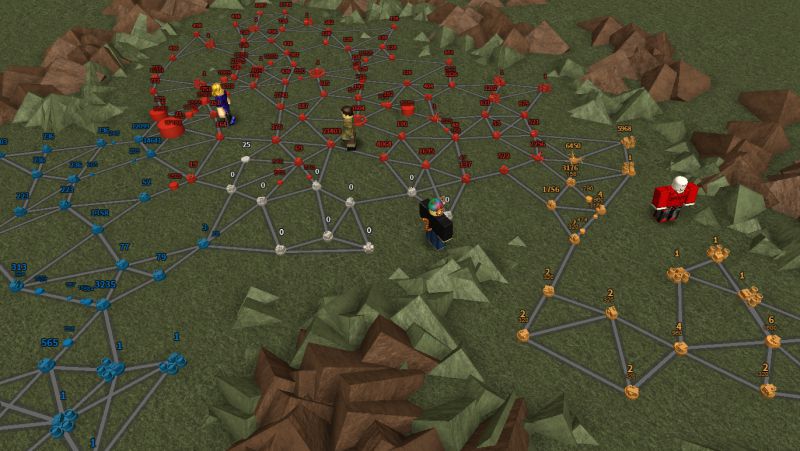 Risky Strats is a very addicting and entertaining strategy game that is solely centered on numbers and tactics. To triumph, gamers must maintain track of all ongoing action while fighting and constructing wisely.
A player wins the championship of Risky Strats by eliminating all other players or dominating 70% of the map.
This game can be difficult to get started with, therefore new players may locate a video that teaches them through the basics, which may help them develop a knowledge of the game and therefore get an advantage.
---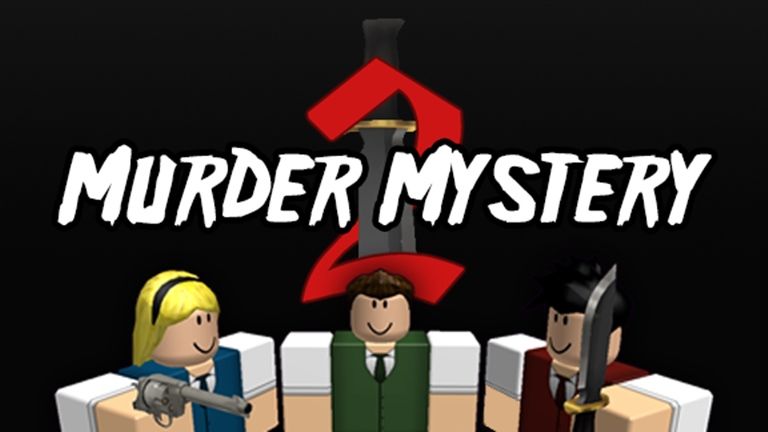 Because the innocents are powerless, they cannot hurt the other players. Their intention is to aid the sheriff in determining who the culprit is by having observed killings. If a murdered sheriff's firearm is dropped, an innocent person may pick it up and become a "hero" if they succeed in shooting the perpetrator.
Innocents acquire XP based on the player's action, such as time surviving and striving to fill their coin bag, while the hero earns the same XP as the innocents with an increment of conquering the round, growing with each hero. The killer is the only one with a blade that can be used to harm innocent people, and the sheriff is the only one with a gun.
---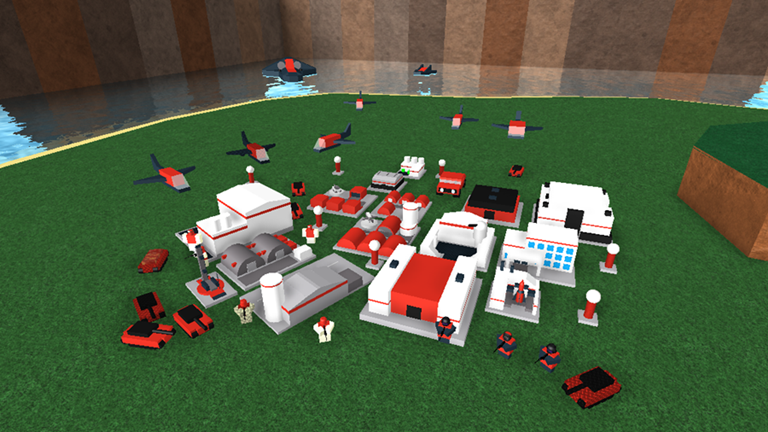 The Conquerors 3 is a massive real-time strategy game in which players command an invading platoon and compete for dominance against each other. This game offers a vast range of landscapes, units, and structures for players to enjoy and discover. Roblox gamers that appreciate both action and strategy may love this game.
Troopers may be created from a variety of structures, including barracks, tank workshops, space links, airports, docks, and forts. To develop mentioned Units and Structures, you must first earn payments. To obtain money, you must take over crystals and install a Power Plant or a Nuclear Plant near the crystal, but you must first install a unit nearby.
The game is highly popular, with over 10.4 million location visits and over 143,000 favorites, and several Robloxians are familiar with it. It receives around 64,000 visits every week. It is a strategy game in which you create and control troops and military equipment to attack opposing armies.
That was our list of some of the best strategic games which can be found on Roblox as of now. Be sure to try them out and we hope you enjoy it.
Follow us on Twitter & like our Facebook page for more post-updates
---
Check out more Roblox Games –
Abhigyan identifies himself as a tech geek, gaming cognoscenti, and also a connoisseur of music. Unidentified and mysterious phenomena never fail to gather his undivided attention. When not reading about bizarre and perplexing entities across the Universe, he can often be found cheering for his favorite teams in Football.