Last updated on January 2nd, 2023 at 05:57 pm
Roblox is a fantastic platform for playing various video games anytime you want. It's fantastic because it gives gamers the creative flexibility they need to play and construct anything they desire. The site is primarily meant for youngsters, as seen by the various regulations and restrictions. While this may lead many people to believe that all of the games available on Roblox are aimed at children, this is not the case.
There are games of various genres, including those that are clearly not appropriate for youngsters. There are some fairly gruesome horror games on Roblox as well, which are sure to give gamers a good scare. A large portion of these is Roblox Best teddy bear games. These are a type of horror game on Roblox that exploded in popularity one day.
Because of this popularity, the number of Roblox Tedddy bear games has skyrocketed. It is challenging to select a few excellent alternatives from the many available. As a result, we've prepared a list of Top 10 Best Teddy bear Roblox Games to try out.
---
ALSO READ:
---
Top 10 Best Teddy Bear Roblox Games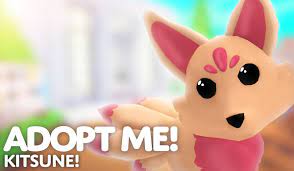 Adopt Me! is a well-known open-world game developed by Uplift Games. The game's graphics are stunning, and the creators have done an excellent job with it. You can have pets that will follow you during your adventure in this title. Players must create their own character through which they will roleplay and must survive in the city. You earn money by customizing many aspects of your life, such as your residence, your persona, or your pet. You may adopt many creatures, and the game is a lot of fun to play. Although the game isn't completely based on Teddy bears but you can buy a pet of the same, so it worth mentioning in this list.
---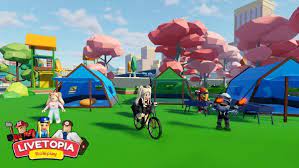 Livetopia is a popular open-world game with a large player base. The game takes place in a town where you must survive on your own by performing various tasks to acquire money, which you must then use wisely. There are a variety of customizable settings, and players can freely wander if they do not want to continually follow quests and other features. The game is updated on a regular basis to improve it.
---
---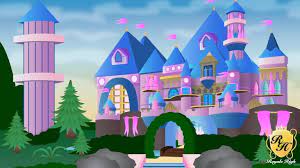 Callmehbob's Royale High is an open-world fantasy RPG game. The game is set in a high school setting, and you can play whatever character you like. You may either perform tasks to obtain new things or socialize with other people. In recent years, the game has grown in popularity. In this game, you can buy teddy bears as pets, and there is a variety of customization you can do to them. The game is so much fun to play and including these types of pets makes it admirable.
---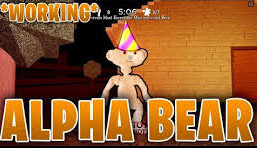 The most popular and, perhaps, the greatest game on this list, Of course, this is Alpha Bear. It is perhaps the game that made Roblox bear games as famous as they are now. BEAR is also one of the most popular horror games available on Roblox in general. This game has had well over a hundred million visitors and continues to receive hundreds on a daily basis. Bear is divided into two teams. One is the team of numerous survivors who must work together to outwit the terrifying bear and avoid being murdered. The opposing squad, as you might expect, is led by the bear, who is tasked with tracking down and killing each of the survivors one by one.
---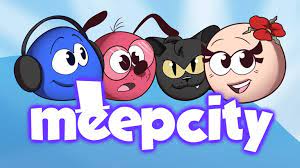 Meep City is a popular open-world game with a big number of active players. The game is set in a town where you must survive on your own by doing various chores to earn money, which you must then use wisely. There are several adjustable options, and players can freely travel if they do not want to always follow missions and other elements. The game receives regular updates that improve it. You can buy maps in this game that looks like a teddy bear which is amazing and astonishing to play with.
---
Beary X is yet another excellent choice for those interested in playing Roblox teddy bear games. It is inspired by a number of other games of a similar nature. It takes all of the wonderful mechanics and concepts from these many games. Then it mixes those thoughts and notions into one fantastic video game called Beary X. It isn't the most common name on our list, but it's still a good one. Manny 20453, a Roblox user, created it. It focuses mainly on survival horror and has a plethora of frightening locations as well as some extremely fascinating adversaries who are hunting you.
---
One of the most popular Roblox bear games is Bear. It is partly to blame for the popularity of this type of Roblox game in the first place. This is due to the fact that it has excellent horror, which is becoming increasingly popular by the day. Bear* was developed by user Cheedaman, who has been quite supportive of it since its release. In terms of release, this is a pretty new game. Despite this, it is one of the most popular games on our list. It has had millions of visitors to date and is frequently played by thousands of gamers every day. Moreover, its settings are undoubtedly fantastic, as are the Bear foes you'll be up against. When it comes to these opponents, they're pretty frightening and disturbing.
---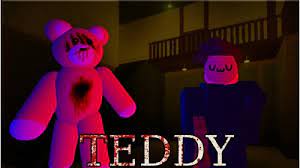 Teddy (Alpha), sometimes known simply as Teddy for short, is a lighthearted horror game on Roblox with a sinister twist. Players must maintain control of their character, a tiny child, and keep them safe from harm. This little character receives a huge plush teddy bear as a present one day. This teddy bear is revealed to be a deadly possessed doll intended to kill the youngster. Players must make do with any resources they may discover in Teddy. Moreover, they must utilize these resources to ensure that they can outwit the deadly bear that is hunting them down.
---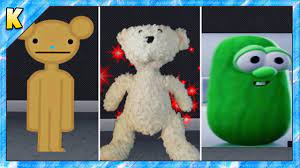 This game was designed by user Bimprezza as a way of integrating all of the excellent features of the first Bear Role Play game as well as its sequel. As the name implies, this game allows players to take on the role of bears. But not just any bear, but the characters from the renowned BEAR horror game on Roblox, which helped popularise the genre.
---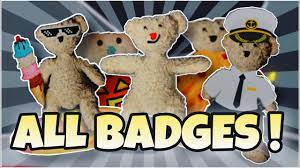 Players can play as any of their favorite Bears characters in "BEAR RP THE 2ND." They are free to do anything they want in a certain region. However, this is a fairly popular Roblox location with a large number of people. It's a fun experience, especially for people who like playing the original BEAR game on Roblox. The game is the sequel to Bear Rp the 1st and is loved by many users.
That's it with today's list of Top 10 Best Teddy Bear Roblox Games. Hope you enjoy each and every game. Till next time, stay safe and follow us for upcoming gaming coverage.
Follow us on Twitter & like our Facebook page for more post-updates.
---
Check out more Roblox Games –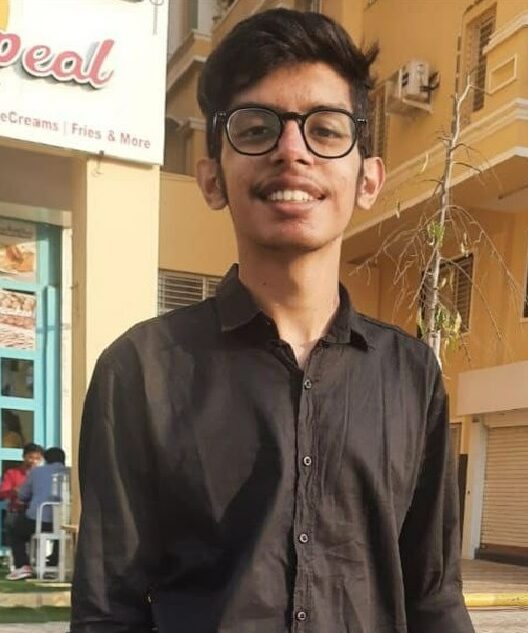 Jatin is an aspiring dentist with a keen interest in video games who likes to spend his time playing an array of different games. Other than that, he is a die-hard basketball fan who often embraces R&B music.