Roblox is an online gaming and entertainment platform that allows users to share a digital experience while also connecting people via play. It enables users to imagine, create, and play with their friends while experiencing dynamic 3D experiences produced by developers using Roblox Studio, their desktop design tool.
Do you wish to embark on an adventurous journey? Do you want to compete against people from all around the world? Or do you simply wish to chat with your online friends? Roblox has got your back. Every day, thanks to the community's growing collection of experiences, you'll discover something new and intriguing. Be creative and show off your own style!
Many users have recently reported problems with Roblox not loading or games not opening. This issue primarily affected regular players who played frequently. If you are one of them, you have come to the correct spot. We are here to assist you with the problem of 'Roblox not loading.' So, let's get this issue fixed.
---
ALSO READ: 
---
Fix: Roblox Not Loading Issue
Nowadays, users have been facing a weird problem where their Roblox not loading or shows a black screen when trying to open it. This is very annoying as people want to play games without any bugs and issues. Roblox really helps when it comes to solving issues and all the bugs out there. The Roblox Customer Support really helps in getting things solved for the players. The game generally is very smooth in terms of gameplay but there are moments when there is a certain bug that disturbs the gameplay of users. Here is some common solution to these issues. If you have an issue like Roblox not loading or when you get a blank screen, follow the below-mentioned steps to fix it.
---
---
#1 Some Typical Symptoms
Your browser is unable to locate Roblox – "cannot find Roblox"
Endless Install Loop – The player is instructed to install Roblox
Roblox or Roblox Studio crashes while attempting to join an online game or while accessing a location.
Please attempt each step in the sequence listed below, one at a time. However, if one option does not work, try another! Without further ado, let's hop directly towards solutions.
---
#2 Reboot
Restart your computer and then attempt to play. Sometimes, this is all that is required to solve Roblox or Roblox Studio-related issues. Generally, rebooting solves most of the problems and players might be able to play the game again.  However, reboot doesn't work every time so try a different method if this doesn't help you.
---
#3 Reset Internet Options for Windows
Launch Internet Explorer.
Navigate to the gear icon and choose Internet choices.
Navigate to the Advanced tab.
Press the Reset button.
Please close the Browser after resetting to allow the changes to take effect. After this is finished, you should be able to resume using your preferred online browser.
---
#4 Clear your Temporary Internet Files and Cookies
The resources below will assist you in removing temporary internet files (commonly known as "cache") and cookies from the major PC web browsers. Please do this for Internet Explorer as well as any other browser from which you desire to run Roblox.
Other browsers: If you are using a different browser or an older version of a browser, please look up how to remove your browser's cache/browser data/temporary internet files for your specific browser/version.
Moreover, if you want to delete your Internet Explorer/Windows Temporary Internet Files manually, Go to the Temporary Internet Files folder on your hard drive. The location and name of the folder are determined by the version of Windows and whether or not user profiles are used.
---
#5 Check your Firewall
Many antivirus and internet security software packages attempt to regulate which apps may access the internet. These applications frequently work on the side of caution, and no software is granted access by default. Moreover, turning off your internet firewall software is the simplest thing to do to see whether it permits you to join games. If it works, you may switch it back on and proceed with the next procedures to allow Roblox to access the internet:
Locate the control panel for your firewall application.
This is frequently seen on the taskbar in the lower right-hand corner of your desktop.
Otherwise, it's most likely under the Windows Control Panel.
Locate the section on program permissions.
Locate Roblox and provide it unfettered internet access.
---
#6 Reinstall Roblox
The reinstallation should overwrite and replace any deleted or broken files. Make sure that all other programs are closed when reinstalling.
Firstly, Uninstall Roblox from settings.
Then, navigate to the Roblox website and sign in to your account.
After login into Roblox, go to any game and press the green Play button.
A popup will come up alerting you that Roblox Player is being installed.
The game will launch immediately after installation.
---
#7 Update Your Browser
Please update your browser to the most recent version. No matter which browser you use, you must ensure that you have the most recent version on your Windows system in order for Roblox to function correctly. Moreover, regularly updating the browser will enhance your gaming experience.
---
Android: Try reinstalling the app from the Store
Navigate to Google Play on your smartphone.
In the top left corner, tap the symbol that looks like three stacked lines.
Select My Apps and Games.
Locate Roblox in the list of applications and choose it.
Select Uninstall.
Remain on that page until the uninstall is finished.
When the procedure is complete, press the Install button.
---
iOS: Fix for Roblox not working
Roblox Client will install on Mac OS 10.7 (Lion) and above – including Intel-only Macs – but Roblox Studio will install on Mac OS 10.10 (Yosemite) and higher.
Check that the Roblox icon is still on your Dock and that the Roblox Application is visible in your Applications folder.
If you're experiencing trouble playing a game from the website, try launching it from the Dock.
Delete the settings files to completely reset your Roblox settings.
iOS: How to reinstall the game
Firstly, open Safari, sign in to Roblox, and start playing.
You will be prompted to download and install the program.
Please follow all of the directions on the screen.
If the installation does not begin immediately, perform the following steps:
Navigate to the Finder >Today and choose Roblox.dmg
This should launch the installer and add the Roblox icon to your applications.
Choose it from your applications, and it should appear in your tray.
---
Why is Roblox not working
There can be a lot of issues why is Roblox not loading. The game can go through multiple issues by your device's activities and can be solved within a short span of time. We have provided enough fixes for why is Roblox not loading but the reason behind this can be anything. So, below mentioned are the reason why is Roblox not loading on your Android, Windows, or iOS devices.
While installation, Roblox or another software is still active.
Temporary Files have become corrupted.
Roblox is unable to start due to a firewall.
Other Roblox files are corrupted.
---
Why is Roblox not opening
Following may be the reasons why your Roblox is not opening:
Many antivirus and Internet security software packages attempt to regulate which apps may connect to the Internet. These applications do not operate with caution, and no programs are permitted to access the system by default.
The Roblox client does not have to utilize a specific port for outgoing data; instead, it checks your system for a free port. As a result, if your router is blocking UDP packets on ANY port, you may have issues. Ports for the Roblox client are dynamically picked and assigned for each gaming session.
The game might be bad. It might have a faulty script or too many objects, preventing the game from operating correctly. Inform the problem's originator, as only he or she will be able to fix it.
---
Why is Roblox chat not working
International keyboards have occasionally been reported to cause problems with accessing the in-game chat functionality. If you're having trouble, try using the backslash key ("") on your keyboard to access the chat function.
If it doesn't work, you may try changing the region settings on your keyboard, which may help:
Navigate to the Start button.
Navigate to the Control Panel
Select the Clock, Language, and Region options.
Open Language and Region
Change the Format and Location to English and the United States, then click Apply or OK.
Please keep in mind that, while this may cure your chat and keyboard issues, it may cause other apps on your system to behave strangely or have difficult keyboard control.
---
Fix: Roblox Games not Loading
Following are the issues and fixes for the issue Roblox games not loading.
Firstly, You must ensure that your browser's security settings enable Roblox.
Secondly, if these parameters are set too high, it might lead to a variety of issues.
Set the security to low and the game will be back to normal.
Check your Wi-Fi and Internet connection. Try switching to ethernet and then Wi-Fi again.
Browser Add-Ons/Extensions may create a variety of problems, and Ad-blockers, in particular, can prevent a game from entirely launching.
Try disable your ad-blocker and then restart the game.
Many issues and difficulties can be resolved with a simple reset.
Please keep in mind that these procedures will need you to use a browser, but they will also be useful for gamers who will have difficulty resolving using other browsers such as Chrome, Safari, or Firefox.
---
Conclusion
To address the problem, try using all of the techniques listed above. After you've tried each option, tell us in the comments which one helped you solve the problem. The various time you can fix an issue of Roblox not working without any trouble. This generally occurs due to an internet issue, game cache issue, or any security issue. Try all the solutions given in our guide to Fix: Roblox not loading.
With that, we conclude our guide on How to Fix: Roblox Not Loading Issue. Till next time, follow us for more upcoming gaming coverage.
Follow us on Twitter & like our Facebook page for more post-updates
---
Check out more Roblox Games –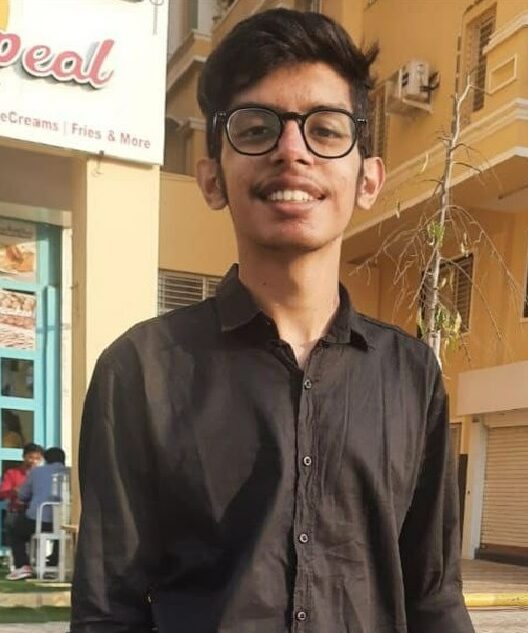 Jatin is an aspiring dentist with a keen interest in video games who likes to spend his time playing an array of different games. Other than that, he is a die-hard basketball fan who often embraces R&B music.