Last updated on January 2nd, 2023 at 05:57 pm
Roblox's games are available in its virtual world, and they have achieved a high degree of engagement with their mostly child and adolescent audience, with 100 million monthly active users in 200 countries. Each month, these devotees spend over a billion hours in the Lego-like online game environment. In addition, half of all active Roblox players play with their pals.
Almost every day, programmers produce a wide range of categories and new games, with just a tiny percentage of them being successful owing to their unique concept. The Roblox community is incredibly close to both players and creators. Gamers avidly support new games, benefiting both developers and designers.
The Roblox developer network is fantastic. Given their capacity to develop multiple very great and fascinating games, it's no surprise that they've built a variety of unique pet games. Roblox's pet game selection is rather wide, ranging from reproductions of well-known games to whole new experiences. We've gathered a list of the finest Top 10 Pet Games in Roblox.
---
ALSO READ:
---
Top 10 Pet Games in Roblox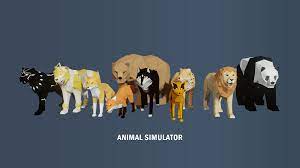 The title of this game is a clear indication of what it is about and pretty much everything that players will be doing while playing it. Ragnar9878 was created and posted in Roblox, and it is definitely one of the most popular Roblox animal games available. As the name implies, you will be controlling animals and living their lives while interacting with other players. The creatures you'll be commanding and how you'll manipulate them will set you apart from the other gamers. The visuals are pretty lovely in terms of art style, and there is enough countryside to appreciate. There are several animals that you and your buddies may employ for role-playing and other activities such as these.
---
Wild Ocean is a Roblox location built by a user of the same name, and it is certainly quite similar to the previously described Wild Savannah. This Roblox animal game basically takes many of the elements from Wild Savannah and puts players in charge of creatures found in the sea rather than the savannah. This comprises a wide range of species like sharks, orcas, jellyfish, and many others. You may take control of any of them and conduct role-playing games with your friends or other people. You might opt to explore the ocean's depths and undertake other similar activities. There isn't much of a survival theme, but it's still an entertaining Roblox animal game.
---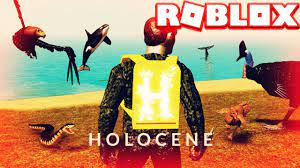 HOLOCENE TS is another fantastic animal game created by Roblox user The Immortal that has recently gained popularity. The TS in the name is an abbreviation for test server. Despite the fact that this game is still in the testing phase, it is still one of the greatest Roblox animal game possibilities for any user. This is due to the fact that it is extremely well-made and is continually updated, introducing new mechanics and other fantastic features.
---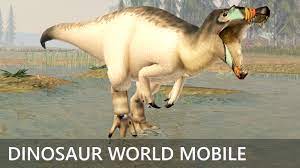 There are thousands of distinct animal species and many more that have become extinct in the past. One of the latter group's animal kinds is the dinosaur, which is also one of the most popular creatures of all time. This Roblox animal game lets you play as these dinosaurs and many of their other kinds. You take charge of your dinosaur character in prehistoric times and have to save it from extinction. Different dinosaurs may attack your character or cause him to die for other reasons. You must deal with hunger, thirst, sleep, and other issues. It is critical that you examine all of these factors and try your best to survive as long as possible.
---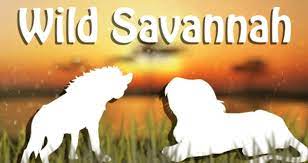 Wild Savannah, created by user LudicrousCunningFox, is one of the most popular animal-related games available on Roblox. It is a lively and expansive platform location that you may visit at any moment. It has had many million views since its first release and remains one of the most popular Roblox animal games available. Layers take control of creatures discovered in the savannah and utilize them to live their lives and survive. You may play a wide range of various creatures, each with its unique set of gameplay characteristics. There are crocodiles, lions, tigers, and more animals that you may either play as or against.
---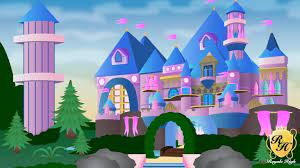 When Royale High was released in 2017, it only took a few weeks for hundreds of people to find it and begin playing. Then hundreds of thousands, and finally millions. Now, a community of committed fans is making gorgeous products for the world of Royale High, and the designer believes that in the future, individuals will be able to start their own companies, such as clothes shops, within this environment. Players can buy pets that will follow them where they go. There are a lot of customization you can do to your pets. The game is a great joy to play and is among the Best Pet Games in Roblox.
---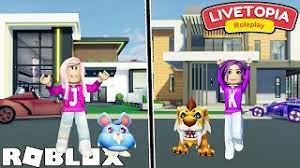 Livetopia is a popular open-world game with a large player base. The game takes place in a town where you must survive on your own by performing various tasks to acquire money, which you must then use wisely. There are a variety of customizable choices, and players can freely wander if they do not want to continually follow quests and other features. The game is updated on a regular basis to improve it.
---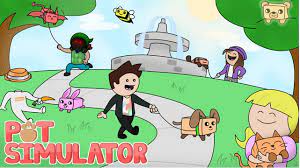 BIG Games Simulators created Pet Simulator. A player begins the game with a pet cat, dog, or rabbit. After selecting their pet, players gather cash and boxes scattered over the landscape in order to purchase more places to explore or fresh eggs in order to obtain additional pets for trading or gathering. The game is very well-developed and is very fun to play. It is a must-try from our side.
---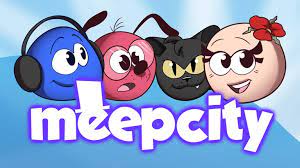 MeepCity, which was released in 2016 by a developer known as Alexnewtron, was the first Roblox game to have more than 1 billion visitors. In this experience, you may interact with millions of other MeepCity visitors by chatting, playing various activities, earning cash, and customizing your estate. Roblox claims that Alex still plays MeepCity because he feels it is critical to understand why people do what they do.
---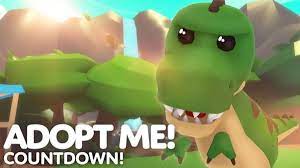 Adopt Me! broke new boundaries earlier this year, garnering hundreds of thousands of concurrent users when the game was upgraded with a new feature release: pet adoption. You'll witness over 100,000 users playing together almost every time you visit: adopting pets, constructing their own houses, visiting Adoption Island, and more. Every new release brings new critters to adopt, such as turkeys in the Thanksgiving update and bees. Bethink (creative director) and NewFissy (tech director) have been playing on Roblox for many years, but they just started dabbling with game production a few years ago.
With that, we conclude our list of Top 10 Best Pet Games in Roblox. Do try all the games and tell us your personal favorite. Till next time, stay safe and follow us for more upcoming gaming coverage.
Follow us on Twitter & like our Facebook page for more post-updates
---
Check out more Roblox Games –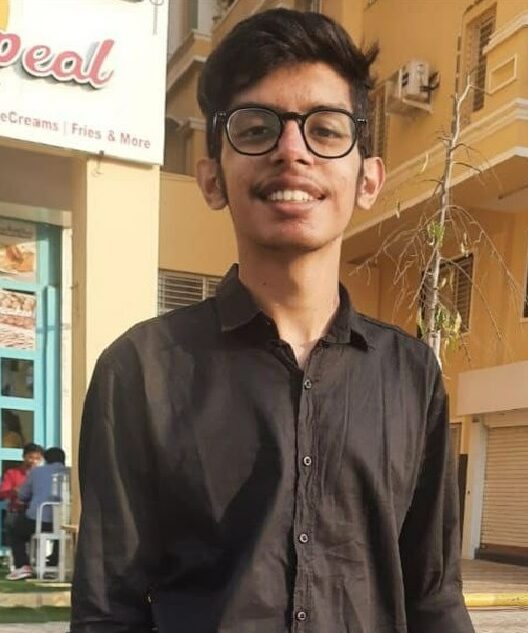 Jatin is an aspiring dentist with a keen interest in video games who likes to spend his time playing an array of different games. Other than that, he is a die-hard basketball fan who often embraces R&B music.