Roblox is a quickly evolving entertainment community that caters to both gamers and creators. Roblox Studios gives creators a wide variety of adaptability and options, allowing them to create a universe of possibilities. Coders like working on fresh ideas, and it looks that gamers do as well.
Every day, programmers develop a diverse variety of genres and new titles, with just a few becoming well-known owing to their distinctive concept. Both gamers and creators are very close to the Roblox community. New games are actively supported by gamers, which benefits both developers and designers.
There are a vast variety of games in Roblox that fall into different categories. Players can play different games such as simulator games, tycoon games, or even car games on Roblox.
This is why Roblox has over 100 million monthly active users from 200 different countries. Roblox is available on PC, Mac, iOS, Android, Amazon Devices, and Xbox One. Without further ado, here is a list of the Top 20 cool games on Roblox for kids and people of all ages to enjoy.
---
ALSO READ:
---
Top 20 Cool games on Roblox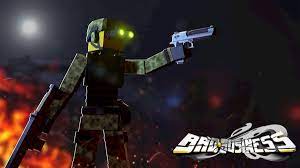 Bad Business is an excellent FPS Roblox game. It lets you play via several game types, but my favorite is the classic deathmatch. The landscapes are large, and the gaming mechanics are fluid. To go to higher regions, you may tilt right and left, slide, and grasp ledges. You should give it a go.
---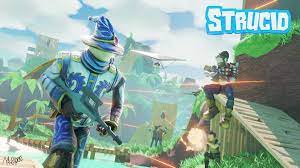 Strucid is a fantastic Roblox battle royale game. In my perspective, it is the Roblox equivalent of Fortnite. You may play against your opponents, build, and gather resources to replenish them. If you enjoy games similar to Fortnite, this is a fantastic choice to consider. It's also fun to play with your friends.
---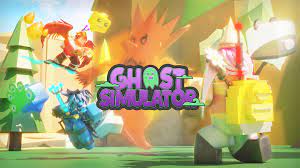 Ghost Simulator is a fun RPG in where you explore diverse environments such as woods, farms, deserts, and towns while using a vacuum cleaner to collect ghosts. I know the premise seems ridiculous, but the game is fantastic. You get to meet tiny ghosts that aren't at all frightening. If you're frightened of the powerful ones, you may play it with your buddies.
Their fantasy RPG invites you to explore the immensity of forests, farms, cities, deserts, and junkyards, all of which are inhabited by endearing tiny ghosts. You must clear out regions in order to level up and add a new specimen to your collection. Some of them are too formidable to face alone, so gather your buddies and enjoy cooperative hunting.
---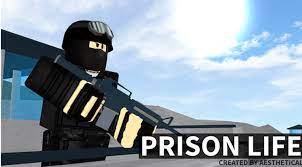 Players in this popular Roblox game begin by selecting between becoming cops or criminals. The major goal of the police personnel is to prohibit convicts from fleeing. Cops are armed with a range of weapons, including firearms, to do this. The police have the authority to kill detainees in order to prevent them from fleeing.
Cops who murder too many inmates, on the other hand, may become criminals and be imprisoned. Prisoners' main goal, on the other hand, is to escape and then return to rescue their comrades who are still imprisoned. Prisoners that escape open up a whole new world for themselves since they are labeled as criminals and may get a variety of weaponry.
---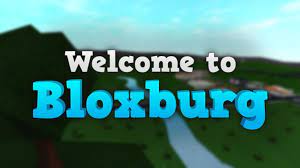 Players in the virtual environment of Welcome to Bloxburg can pick a certain area of profession and earn a living. The money gained may be used to buy cars, create a house, explore Bloxburg, roleplay, or simply have fun with pals.
The game, created by Coeptus, was released on Roblox in 2014. Having had no prior expertise in the field of video game creation before working on this title, the developer, who is now enrolled in college, is now focused on constantly enhancing the game's environment.
---
15. Work at a Pizza place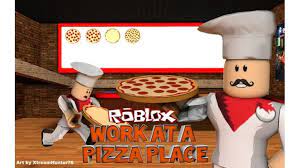 Work at a Pizza Place, as the name indicates, allows users to operate a virtual pizza company. You may work as a pizza delivery guy, cashier, chef, supplier, or boxer – and you can change roles at any time. As you fill more orders, you earn more money, which you may use to make different upgrades to the pizza shop.
Dude1, the game's designer, stated that the concept for the game came to him while working at a grocery shop. The game allows users to collaborate with their friends to achieve a common objective. That's why it is present in our list of Top 20 Cool games on Roblox.
---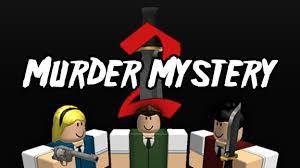 Murder Mystery 2 has undergone a variety of upgrades since its first release in 2014 to make it even more fascinating; its rising popularity attests to this. The game has a killer, a sheriff, and innocents. The murderer's main aim is to kill everyone in the game while avoiding being murdered by the sheriff.
The innocents, on the other hand, try their hardest to survive each round while also assisting the sheriff in locating the killer. Only the sheriff has the authority to apprehend the killer. Nikilis, the game's developer, was previously involved in the creation of other Roblox games before opting to work on this particular title.
---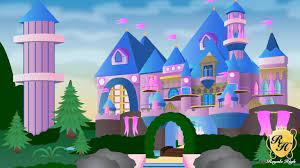 Royale High, which debuted in 2017, was created by Callmehbob, a well-known member of the Roblox community. The game is intended to allow anyone who wants to relive their high school prom experience in the most fashionable outfits to do so while still having fun with other gamers. The game is always being updated with new content.
In addition to producing beautiful clothes, the game's designers anticipate that users will start building their own clothing stores, among other things, in the coming years. That's why it is present in our list of Top 20 Cool games on Roblox.
---
The designers of Adopt me, one of Roblox's most popular games, were inspired by the notion that encouraging adoption in the virtual world would promote it in the real world. Aside from being able to adopt a broad variety of creatures – new pets are always being introduced –, players may also perform a variety of other things such as touring Adoption Island and constructing their own residences, among other things.
To show the game's popularity, an average of a hundred thousand Roblox members are playing it at any given time. At one time, the game also established a record with 500,000 concurrent players!
---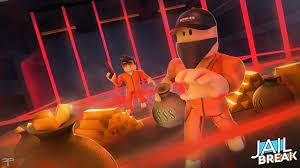 In this game, players may choose to play as either criminals or law enforcement officials. If you opt to play as a criminal, the game begins with you in jail, where you can organize an escape with your pals. It is the job of law enforcement to try to thwart all of your attempts to flee.
If you do manage to escape, the game does not stop there; rather, it opens up a whole new world outside of jail. You get to plan and carry out the most daring and exciting heists while the cops are close on your tail.
---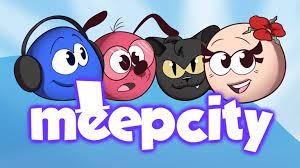 MeepCity, the first Roblox game to receive over a billion visitors, was released in 2016 by developer Alexnewtron. When you play this game, you get to customize your neighborhood, play a variety of activities, earn money, and interact with hundreds of thousands of other people.
To guarantee that the game fulfills the expectations of participants, both new and returning MeepCity visitors, the creator is reported to play the game and engage with other players on a regular basis to learn more about what they like about the game.
---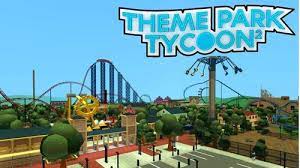 Theme Park Tycoon 2 has a lot in common with the Rollercoaster Tycoon and Planet Coaster series, but it doesn't make it any less interesting. It was established for the purpose of cooperative theme park construction and economic administration.
This implies you'll need to talk about strategy and come to an agreement on particular developmental stages. It's a fantastic virtual friendship challenge. When the construction is finished, you may invite people to your park to socialize.
---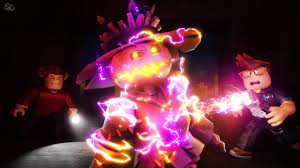 This appears to be one of the darkest new Roblox games, as well as one of the most difficult. It's a cooperative shooter in which 5 players must track down a deadly ghost before it kills them one by one.
Remember to keep your laser weapons charged in order to keep spirits at bay. When they come close, they replenish stamina by stealing your soul, much like the dementors in Harry Potter. It becomes much more entertaining when the roles are switched. You may use the ghost to play against anyone!
---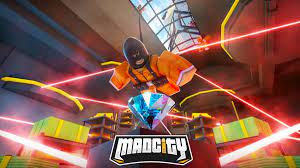 Mad City is a superhero-themed version of Grand Theft Auto Online. You can play as a criminal, a cop, or a superhero. Because there are no NPCs here, all fights will be difficult. Everyone has access to four weapons, including SMGs, sniper rifles, shotguns, explosives, and cold steel, so you never know what tactics your opponents will employ next.
To make it as epic as possible, we recommend playing with a group of pals and using voice chat. That's why it is present in our list of Top 20 Cool games on Roblox.
---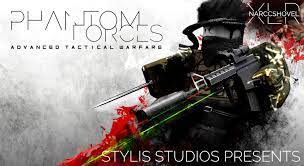 This first-person multiplayer shooter was designed by Sylis Studios with inspiration from the Call of Duty and Battlefield series. You can choose from four distinct force classes, each with its own set of talents and strategies. There are traditional competitive modes like King of the Hill, Capture the Flag, and Deathmatch, as well as a large map set.
Developers aren't afraid to experiment with gameplay, thus new locales, weaponry, and progression aspects are regularly introduced. Our favorite Freepps in Phantom Forces. best Roblox game for blowing off steam
---
5. Tower Defense Simulator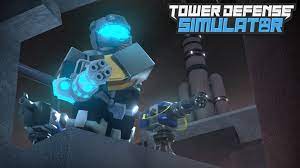 Tower Defense Simulator, created by Paradoxum Games in the summer of 2019, is a one-of-a-kind title in which players fight against adversaries with the assistance of other players. This involves a large number of adversaries attacking in waves in order to take over the region. If the team wins, it either conquers the map and moves on, or it loses to the opponents.
The money generated may be used to improve existing towers or to purchase new ones. Tower Defense Simulator also includes a fun option called Versus, in which you compete against other players while constructing your own online squad. It may be a thrilling method to put your abilities to the test as a player while attempting to defeat adversaries.
---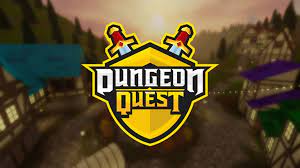 Dungeon Quest is a popular Roblox game based on notable titles such as Path of Exile and Diablo. Players must raid dungeons, gather riches, and fight their opponents in this game set in a blocky universe. You can embark on your trip alone or with a group of buddies.
You have to gather as much loot as you can by battling and beating down your opponents. If you want to play it with your friends, you can invite them and raid dungeons together.
---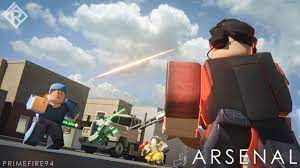 This Roblox online game is a strong title that offers a full FPS shooter title for people who wish to test their abilities in a unique setting. The aim of this game is to amass a long list of kills in order to obtain the Golden Knife. Players that reach this level will have the option to acquire an additional kill and win the game.
This is a difficult title, but it contains a unique set of turns that may be captivating for those that play. Because of its interesting content, it is one of the most popular titles in the Roblox community.
---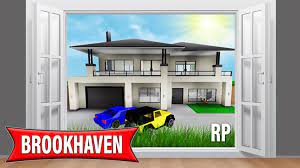 Brookhaven, developed by Aidanleewolf and Wolfpag, is the ultimate lifestyle game that allows players to immerse themselves in a big metropolis. This way of life includes selecting residences, automobiles, and doing other chores. Everything is made to make players feel like they are a part of the world as they wander about and strive to personalize every piece around them.
Wolfpag created the game's design as well as its scripting, while AIdanleewolf worked on the game's other design components.
---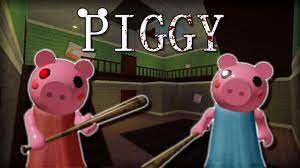 This survival horror-style game provides an intriguing glimpse into a one-of-a-kind atmosphere inspired by the world-famous Peppa Pig. This gripping game, created by MiniToon, Optikk, and IK3As, offers a chance to enjoy Peppa Pig while also receiving a hint of Granny, a Swedish survival horror classic. This is our #1 game on the list of Top 20 Cool games on Roblox.
Piggy allows players to amuse themselves by allowing them to play over 12 distinct maps while also allowing them to pick from a variety of game types. Each game option has a similar theme, implying that there is a survival aspect at work, such as avoiding the swine. Its enjoyable visuals, unique gameplay components, and overall concept make it a popular Roblox title.
That's it with our today's list of Top 20 Cool games in Roblox. Do try all the games and tell us your favorite. Till then, stay safe and follow us for more upcoming coverage.
Follow us on Twitter & like our Facebook page for more post-updates.
---
Check out more Roblox Games –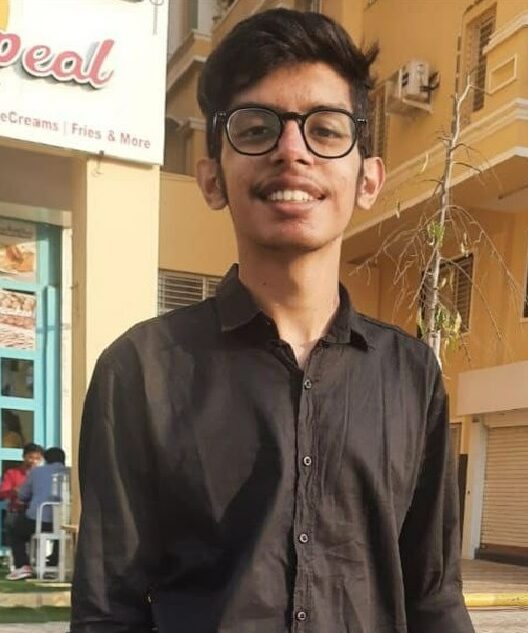 Jatin is an aspiring dentist with a keen interest in video games who likes to spend his time playing an array of different games. Other than that, he is a die-hard basketball fan who often embraces R&B music.