Last updated on January 2nd, 2023 at 05:52 pm
Roblox is a revolutionary game development system wherein users may play thousands of games that they have developed individually. It's like a mini-game world in and of itself.
Because children make up the bulk of the population on Roblox, many games are developed by youngsters under the age of 16. Roblox had become very famous during the epidemic in 2020, and its reputation has only grown ever since. It's also a free game development tool for mobile devices, PCs, Xbox One, and Oculus Rift.
Roblox enables people to build their own games as well as play games made by others. Hundreds of games are available on this platform, and players from all over the world enjoy them. Roblox has a wide range of games that are divided into several categories. People mistakenly believe that Roblox is just for kids.
There are a variety of titles that are suitable for adults and children. Adults may enjoy a variety of games, particularly the Roblox roleplaying games.
In this article, we will be talking about some of the games of Roblox which are aesthetically pleasing to look at. We have not only included some of the most visually appealing games on the Roblox platform but also, some of the most well-structured and well-thought-of games on the platform. So, let's jump into it.
---
ALSO SEE:
---
Top 20 Aesthetic Roblox games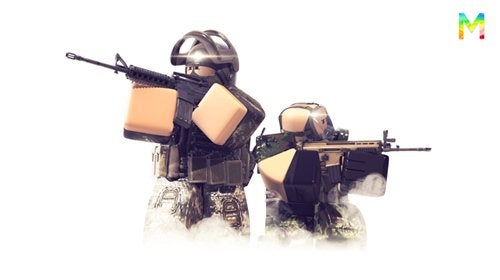 Operation Scorpion, a MAXIMILLIAN first-person shooting (FPS) game, was launched on February 17th, 2018, and has already had nearly 9 million visitors as of now. The title is still receiving updates on a constant schedule, and it is undoubtedly one of the most visually appealing games in the category. If you like first-person shooters, you should certainly check this one out.
You may follow Operation Scorpion's developer on Twitter or join their Discord server to stay up to date on the newest developments.
---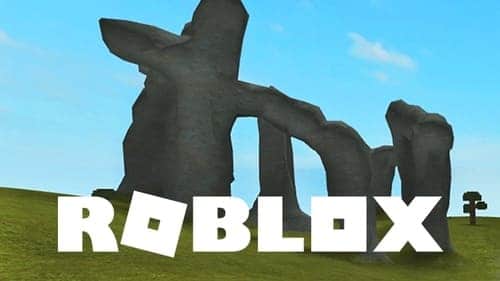 Apocalyptic Planet features basic game mechanics, such as enabling users to fight one other and the odd NPC zombie, but the environment is what stands out the most.
Half-fallen buildings, flaming debris, worn-out vehicles, and even a wrecked alien spacecraft at the end of the planet have degenerated into a state of disarray in what used to be a high-rise city. Apocalyptic Planet is massive in size, but that doesn't mean it's lacking in detail.
---
18. Ancient Steampunk City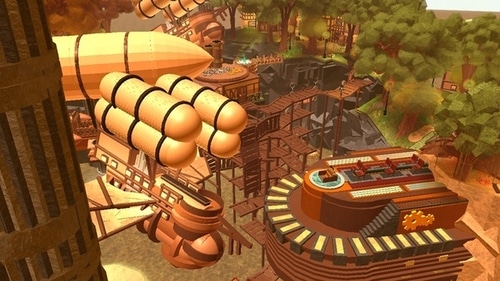 The Ancient Steampunk City, with exception of the previous two entries in this series, isn't a very big world, but it is unusual in that it is one of the few (if not the only) locations where you can observe flora overgrowing steampunk equipment inside antiquated sewerage. The Ancient Steampunk City is basically that, and it's very nicely done.
---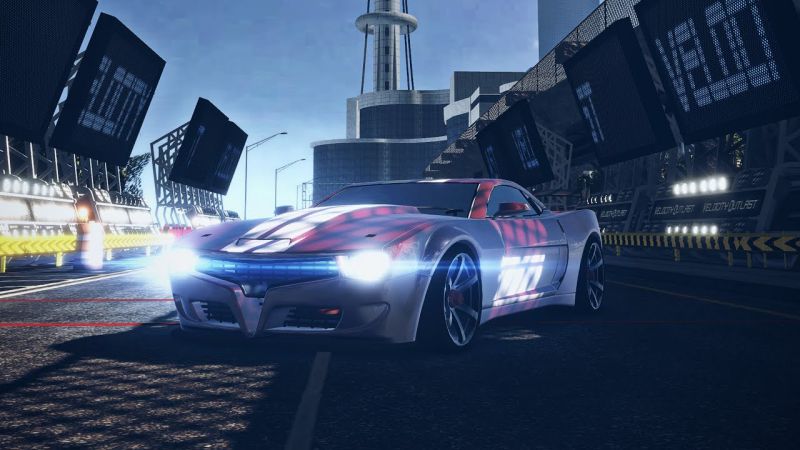 Tryler2 is working on a project called Velocity Outlast. Don't anticipate a complete gameplay experience since this is a work in progress. You should also be aware that Velocity Outlast is not free, costing 500 Robux.
With this being said, this is an excellent illustration of what Roblox games can be, and the end product is breathtakingly aesthetic. Like the visuals in a Roblox game of Need for Speed.  Yes, it is feasible! That's why it's one of Roblox's best-looking games!
---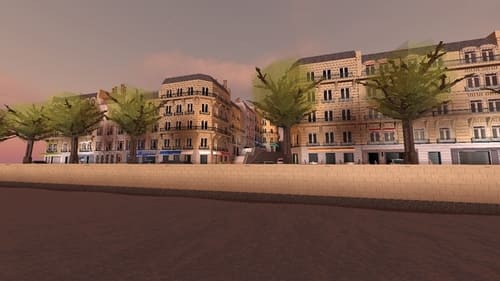 It's often fascinating to see genuine locations replicated in ROBLOX, particularly when creators take something they're familiar with and give it their own unique twist. That is exactly what Project Paris is. AgentTech, well known for his amazing Island House level, demonstrates his construction skill and attention to detail once again by distilling the city of Paris into a single vignette of a single crossroads.
---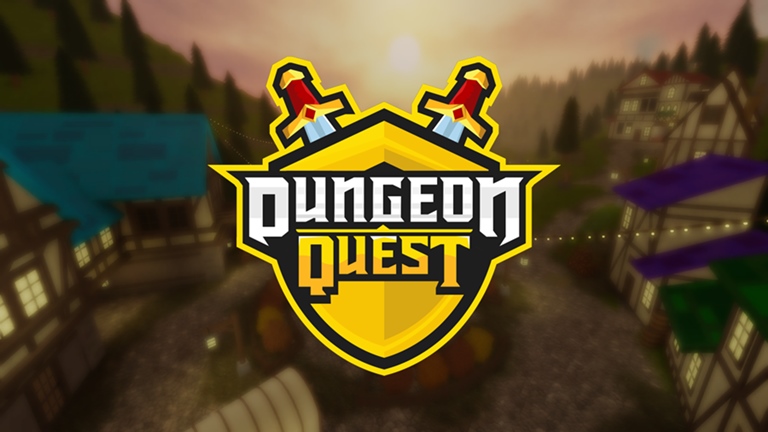 Dungeon Quest is a hugely multiplayer internet role-playing game (MMORPG) based on dungeon crawlers such as Diablo and Gauntlet. The concept is simple: investigate dungeons, acquire riches, improve your stock, and then repeat the process. The amazing aesthetic design of this MMO, however, is what sets it apart.
Dungeon Quest has a large number of items and maps, yet it isn't as daunting to beginners as games like World of Warcraft. The game achieves the perfect mix of action and strategy to appeal to both casual and seasoned hack-and-slash players.
---
14. Hellreaver Arena V1.1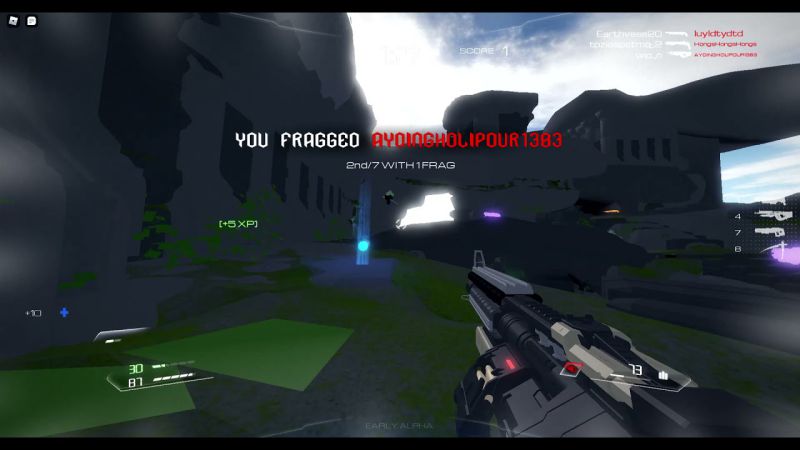 Noahh and Canyon's Hellreaver Arena V1.1 may be the most realistic-looking game on Roblox. Hellreaver Arena is a Roblox game that is based on Doom Eternal and is a first-person shooter (FPS). Because the game is currently in the Beta stage of production, anticipate some problems if you give it a go. This is a game that anybody who likes this type of game should certainly play.
---
13. Scuba Diving at Quill Lake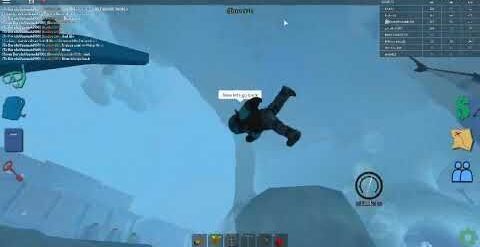 Look no farther than Scuba Diving at Quill Lake if you're searching for a game that's the polar opposite of frustrating. Your mission as an underwater treasure hunter is to explore the bottom of a large lake for buried treasures.
As you gather riches, you may improve your character to gain access to new regions. Quill Lake is inspired by exploration games like Pitfall, although it lacks traps and gameplay. However, even if the game isn't difficult, it's fun to discover new mysteries. Quill Lake is a great game to play before bedtime if you don't want to get too worked up.
---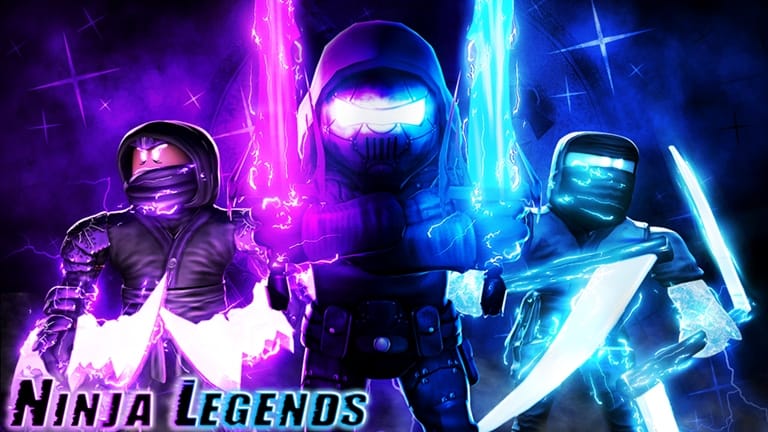 Roblox offers a small variety of platforming games, but Ninja Legends 2 more than makes up for it with its high-quality MMO. Your objective as a ninja is to improve your jumping skills and travel across various realms.
As long as you don't mind the in-game camera, it may be thrilling. The game has a tonne of customizing options, and new things are added on a regular basis. Many items are behind a paywall, but simply by playing the game, you can unlock something without spending any real-world money. You can even get a pet for your ninja.
---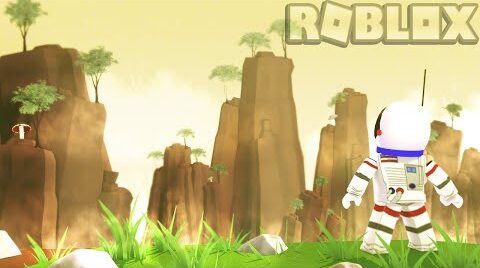 Mist is a presentation created by NoirSplash and inspired by Kung Fu Panda and Mists of Pandaria. It was founded on January 8, 2020, and as of now, it has had over 3 million visitors. Even though you're not a lover of showcases, you should check out this one since the graphics are stunning. This isn't your typical Roblox adventure.
---
10. The Asylum Chapter II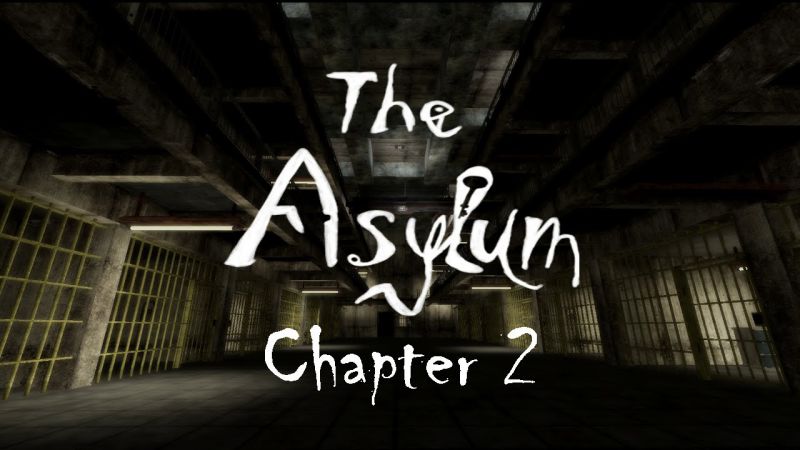 The Asylum, a horror game by johnpcps, will give you a few chills with its gloomy, realistic visuals. The game, which was launched on May 23rd, 2020, has had over 28 million visitors as of today. A must-play game for lovers of the genre as well as anybody looking for a new Roblox experience.
---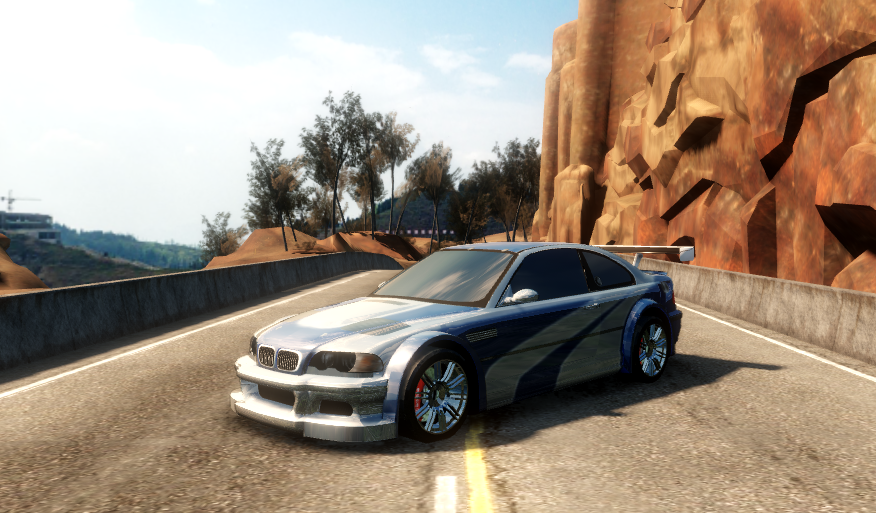 The Canyon is a sneak peek at what Roblox games might be. Take a ride in a BMW M3 GTR and explore the game's ultra-realistic terrain. It'll be difficult to believe you're playing a Roblox game when you see this. The Canyon is only accessible on PC/Laptop and Xbox 360.
---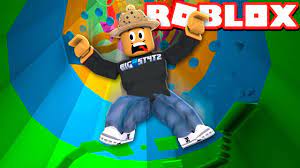 Although Tower of Hell is classified as an adventure game, Roblox fans will recognize it as a hobby game (short for obstacle course). Obbies are well-known among Roblox players: although there are some fantastic obbies on the site, they've also earned a reputation for being the simplest kind of Roblox game to produce at poor quality.
Tower of Hell is, without a doubt, one of the best. Consider always making it to the Fall Guys climax and the following mad dash. Up to 20 people battle to the summit of the title skyscraper in this game with randomly generated stages and no checkpoints to make things simpler. Private servers are 250 Robux (about £2.87) and provide the host with more control over the settings.
---
Islands is a very popular Roblox game that draws heavily on Minecraft for inspiration. Players may create, build, and reside in their own island homes. The game has received over one billion views and over two million likes in less than a year since its release.
What do you do when you're stranded on a deserted island? You may raise farm animals, get rare commodities from rivals and enemies, and trade them on the market to make much more in-game cash.
With so many gamers online, it's a great opportunity to flaunt your fancy-free hairstyles.
---
If you like to look beautiful each day flaunt your new beautiful clothes to your pals, Royale High is the place for you.
You may play with tens of thousands of other people at any one time, making new friends and discovering new locations to visit, with fresh material being released on a regular basis. When Royale High was released in 2017, it only took a few weeks for hundreds of people to find it and begin playing.
Then hundreds of thousands, and then millions. Now, a community of devoted fans is producing beautiful things for the world of Royale High, and the inventor believes that in the future, individuals will be able to start their own companies in this world, such as clothing stores, create their own money, and much more.
---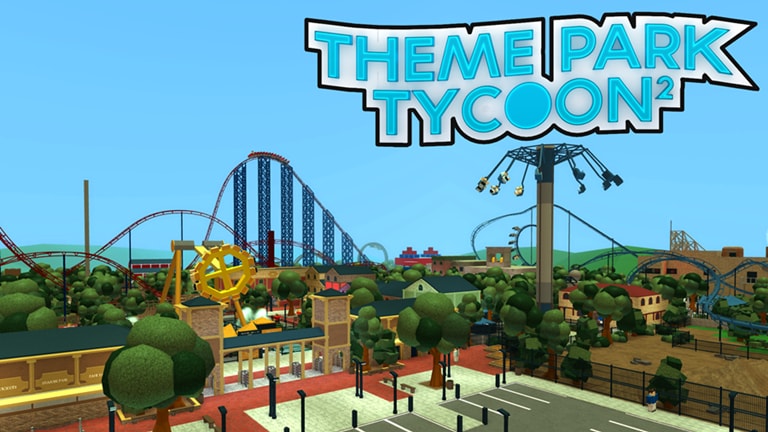 People who have played Planet Coaster or Rollercoaster Tycoons may be acquainted with this game. It's similar to the prior games, but it's a lot more enjoyable.
Theme Park Tycoon 2 is a role-playing multiplayer game in which you must expand your theme park in order to attract more visitors and find success.
Everybody loves a good theme park. However, Theme Park Tycoon 2 is not only good but also one of the most liked aesthetic games you can find on Roblox.
---
4. The Neighbourhood of Robloxia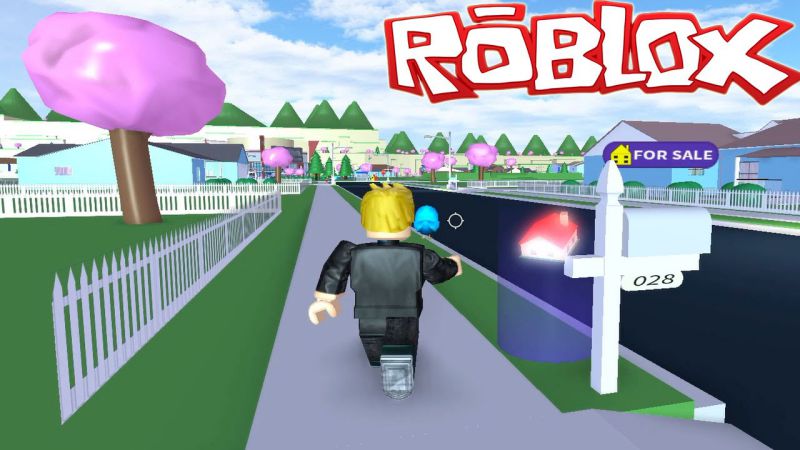 The Neighbourhood of Robloxia is a fantastic game with beautiful graphics that provides an excellent user experience to all of its users.
The game is based on a roleplay server that allows players to move throughout Robloxia and interact with other players. You may choose your own unique career titles, such as Doctor or Teacher. All things considered, it is a well-structured game and is quite aesthetically pleasing.
---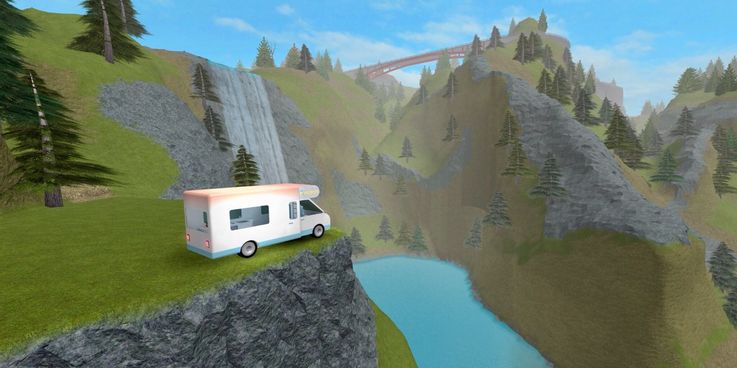 It is quite a decent Aesthetic game that is also quite pleasing to the eye.  You may pretty much do anything you want while exploring various areas and setting up camp anytime you want in this Roblox RPG.
You may also cook your personal dinners, swim in a pool, and canoe across rivers while backpacking. You can relish an environmental trip even though you're still stuck inside. The beautiful environment all-around will prove to be really aesthetic and a sight for sore eyes.
---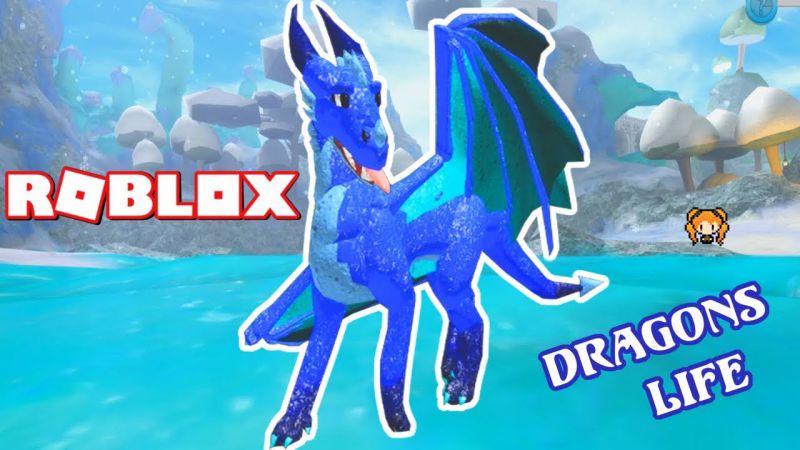 Dragon's Life is a roleplaying game created by Shyfoox Studios. Players assume the role of a dragon, which they may customize to their liking, and explore a landscape that contains a range of different types of situations.
The game allows players to play as an egg, a newborn, a teenager, or an adult. The players may create their own story, adopt a baby, establish a family or pack, and perform a number of other things. You may name your dragon anything you like and give it a backstory in the description box.
---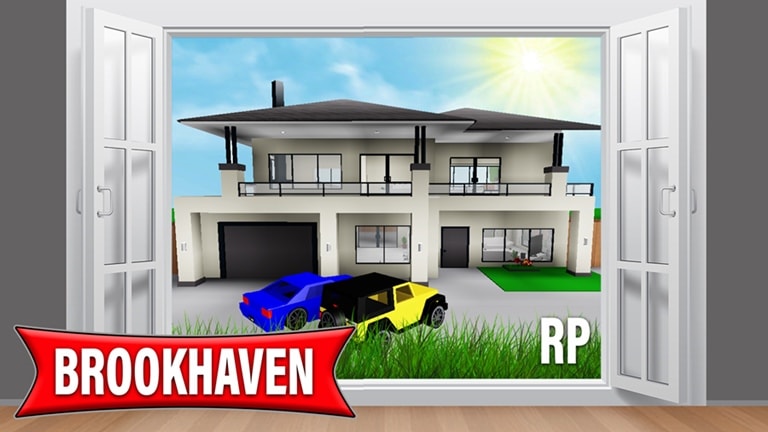 Wolfpack and Aidanleewolf created Brookhaven, a role-playing game. The game is set in a huge open-world metropolis where you may explore and participate in a variety of activities, as well as build and personalize your avatar, find work, and make purchases such as cars, homes, and food.
The game is intended to give you the impression that you are existing in augmented worlds and that you are making choices that impact your life in the game.
Brookhaven is a game that is mostly played by teens and up since it demands players to make deliberate choices and take responsibility for their actions. If you spend some time with the game, you will find it to be very simple to learn and play.
---
ALSO SEE:
---
Conclusion
The list of games that have been mentioned above is a compilation of some of the most aesthetically pleasing and well-structured games you can find on Roblox. If you are looking for some relaxing and enjoyable games to play on Roblox, then this list is for you.
Be sure to try those games out. We sure hope you love them all and have a good time playing them.
Follow us on Twitter & like our Facebook page for more post-updates
---
Check out more Roblox Games –
Abhigyan identifies himself as a tech geek, gaming cognoscenti, and also a connoisseur of music. Unidentified and mysterious phenomena never fail to gather his undivided attention. When not reading about bizarre and perplexing entities across the Universe, he can often be found cheering for his favorite teams in Football.