Last updated on January 2nd, 2023 at 05:54 pm
Roblox is a free online gaming and game creation system the enables its users to play games as well as create games that can be played by other users. Since the pandemic in 2020, there has been a huge rise in the population of users on Roblox making it one of the most played games around the world with over 160 million monthly active users, of which, the majority consisted of children under the age of 16 in the United States.
People can choose from a wide selection of video games that are available across various categories. Roblox also comes with plenty of other tools and socializing features that attract new followers to the platform.
---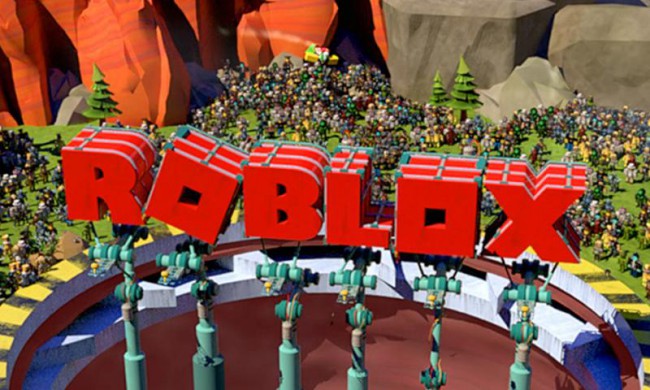 ALSO READ- Top 10 Best Open World Games in Roblox 
---
Today we will discuss the best games that are similar to the GTA franchise that are available to play on Roblox. These games are a lot like open-world games, like GTA. Whenever we think of playing any open-world game, our first thought is that they would resemble a lot like GTA, which is not a lie. Apart from the detail and power bestowed upon users, the ability to live your life in a parallel dimension where actions won't have real-life consequences is what draws new players to GTA, year after year. This phenomenon has also given birth to several other games which have tried to replicate this formula, with a handful of them succeeding.
However, if you are done and dusted with every mission in the latest edition of GTA, you don't necessarily need to wait for the next one to come out. Widely known for its user-created games, Roblox has prompted people across the globe to give their own ode to GTA, with many games standing out for their rice and immersive world.
Best Games Like GTA 5 in Roblox
Our team of experts yet again brings to you a list of the best games that are similar to GTA 5, created by Roblox users to be played on Roblox.
1. JAILBREAK

Source: Pinterest
Jailbreak is one of the most popular and successful games on Roblox that is definitely worth checking out. This roleplaying Roblox game allows its users to either choose to play as a cop or as a criminal. If you choose to be a criminal, your primary mission is to escape from the prison, as the title suggests, and if you choose to play as a cop, your primary mission is to prevent the criminal from escaping the prison. The game is filled with side missions. Players who have played GTA games definitely understand the rush of being chased by cops and the adrenaline in escaping them. This is a must-play game for players who love the battle against the cop or if want to try a new thing, that is, be on the right side and capture the criminal.
---
2. MOON CITY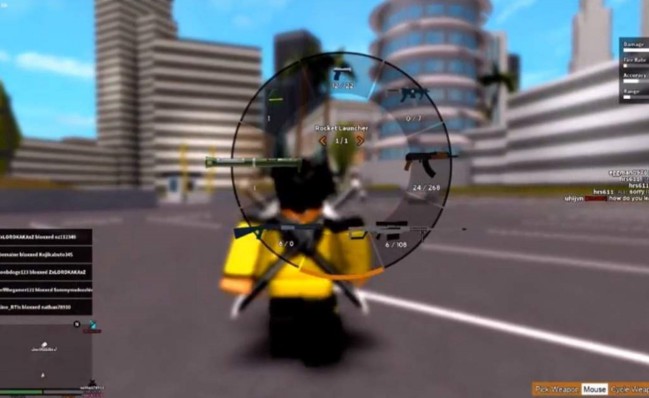 This game has gained a cult following over the years. The game was introduced back in 2017. Moon City is often referred to as the "GTA-game on Roblox". Every frame feels like a fitting tribute to GTA 5 and the attention to detail is commendable, with weapons, missions, and even the famous phone menu taking you back to the adventures in Los Santos. The game is just too similar to GTA 5, and if players enjoyed GTA 5, then I need to say no more. Also, there are online players in the game, giving it a GTA Online vibe and you can fight with them or complete missions or just hang out with them and make a mess of the city.
---
3. STREETS OF BLOXWOOD: REMASTERED
Streets of Bloxwood, formerly known as GTA: Bloxwood, is a sequel to the Streets of Blox City which was also formerly known as GTA: Blox City. It is an open-world game that allows players to do heists, buy apartments, and more things that are similar to the GTA games. Players can play together with other online players and pull off heists to earn money and buy costly items like cars and apartments, hosting parties, fighting off cops, much like GTA 5  and GTA Online.
---
4. WHISPERS OF THE ZONE
Its simple controls and engaging storyline make this game a must-play. The dark tone adds to the drama of being in a contaminated city going into lockdown, while a gang plans to steal a priceless treasure. Give this game a go if you like layered narratives. GTA 5 was also very successful because of its storyline. Apart from the gunfights with cops or online players, or online missions, the most appealing aspect of the GTA franchise has been their storylines. So if you want an open-world game with an engaging storyline, you have to try out Whispers of the Zone.
---
5. PACIFICO 2: PLAYGROUND TOWN
Very rarely do open-world games in Roblox give you the freedom that this game does. If you love cars but have explored every mean-machine in GTA, this game is tailor-made for you, especially if you are looking for some light-gaming to let off steam. Apart from the engaging and intense storylines, cop fights, missions, explosions, and everything that makes GTA a loud game, one aspect of this game is the underappreciated scenic beauty that begs to be explored by the players. GTA had several places that were mesmerizing and with dynamic weather, sunsets and sunrises were absolutely stunning. Exploring the game while driving cars without crashing into others was a separate fun in itself. With Pacifico 2, you will be left wanting to explore the vast map with beautiful places where you can drive to in your classy cars. The experiencing of scenic beauty is also helped by some unexpectedly amazing graphics in the game.
---
6. MAD CITY
Mad City is a chaotic open-world game where you can play as a villain who wreaks havoc in the city or as a superhero or cop who helps in looking after the well-being of the city. The game is too similar to GTA, with almost all aspects of the games similar to GTA 5, like buying weapons from ammunition stores, checking out weapons in shooting ranges, customizing weapon skins, doing drive-bys, and a lot more. It is quite baffling to see such a level of detail in the game similar to that of GTA 5. One could only wonder why it is taking so long for GTA 6 to come out.
Well, these 6 games are the best GTA 5 like games that are available to play on Roblox. If you are a fan of the GTA franchise, the above-mentioned games are a must-play for you, so have a go at them and we guarantee you that you will not be disappointed.
Follow us on Twitter & like our Facebook page for more post-updates.
---
Check out more Roblox Games –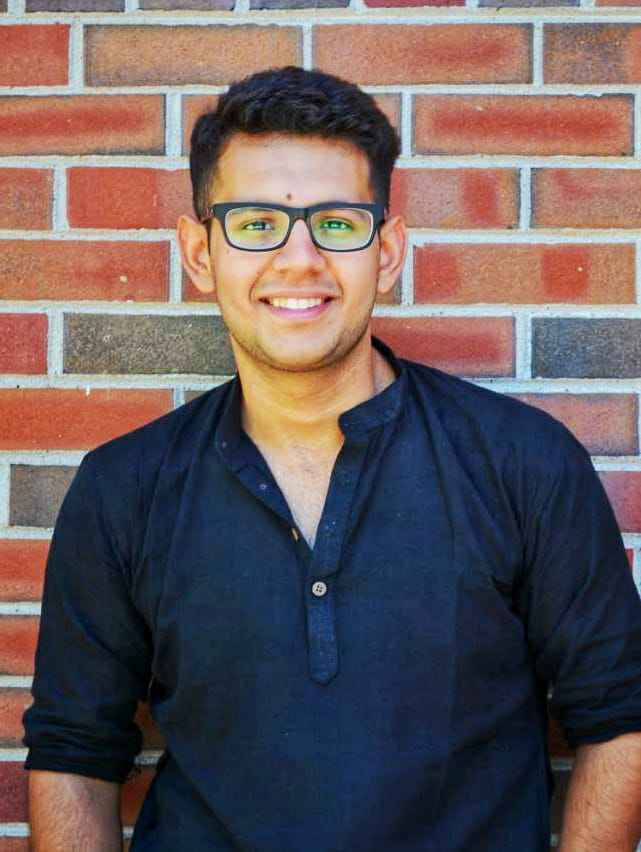 Shardul considers himself as a fitness enthusiast and animal lover, with a passion for gaming and music, especially Metal Rock and Dark Synthwave. He's a crazy football fanatic and FC Barcelona's fan. In his free time, he usually binges on Crime documentaries and Sci-fi movies.