Roblox is a huge platform for playing games as well as developing games. You can create these games on the Roblox Studio. The games are played by people of all ages and truly Roblox is one 0f the most successful gaming platforms around the world.
The games that you come across in Roblox are most of the time, rip-offs of famous games that you might have already played on various consoles. Well, the premise of these games somewhat will be similar, but there is always something or the other unique feature that sets these games apart.
Players may find it difficult to play games that are less annoying or complete rip-offs or below standards. Hence, today we continue to bring to you our list of the top 10 games in the series. Today, we will look at the best games that are similar to Jailbreak on Roblox.
---
TRENDING: Best Scary Games to Play with Friends in Roblox 2021
---
Top 10 Games like Jailbreak in Roblox
Developed by Alex Balfanz, Jailbreak is a game where you can orchestrate a robbery or stop the criminals before they get away, or team up with friends for even more fun and plan the ultimate raid or heist. Choosing the role of the criminal means your goal will be to escape from prison, or you could be a cop preventing the criminal's escape. Let us now look at the best games that are like Jailbreak, available to play on Roblox.
---
1. WANTED –
Wanted is practically Jailbreak, but with a different title. Developed by JustDevv, Wanted is all about choosing to become a Mafioso or a law enforcer, which pretty much is a rip-off of Jailbreak's concept of criminals and cops. The game is set in a huge city where, as a Mafioso, you can conduct several robberies or as an enforcer, protect these places from mafiosos.  There are other roles in this game too, like the Mercenary role where you can complete contract kills for money. The game also has a variety of weapons and good attention to detail to the surrounding environment.
---
Mad City is an open-world action game created by Schwifty Studios. It follows a concept similar to that of Jailbreak, with the traditional Cops and Robbers, with the option of starting the game as a criminal, villain, hero, or cop. You start as a prisoner if you choose to be a criminal and you need to escape the prison first and then you turn into a criminal. There are various activities that you can participate in as criminals like, heists, prisonbreak, etc. You can play as a hero who has the ability to kill criminals and send them back to prison or play as villains. Criminals can turn into villains when they collect a dead hero's crystal. The game also has a rank system, where you can earn XP.
---
3. MOON CITY –
Moon City is another rip-off of the famous GTA V game. Developed by Loomanti Produsions, the gameplay is entirely similar to that of GTA V. There are several missions to participate in, lethal weapons, fancy vehicles, and even the Mobile Menu feature. The only thing that might be different in Moon City is the graphics. The game also has a mini-map that looks exactly similar to GTA V. You don't have the choice to play as a cop or criminal. You play as you and you can also customize your character in the game to your liking. You can fight with other online players or create mayhem in the city, as you might have been in GTA V.
---
4. STREETS OF BLOXWOOD: REMASTERED –
Streets of Bloxwood: Remastered, developed by Gameloaded Entertainment, is more focused on the missions as compared to other games on the list that put emphasis on giving an authentic experience of the environment. The missions in this game are out of this world, with unique music that sits just right with the gameplay, and since there is not much emphasis on the environment, the game has one of the most interesting missions that will keep you entertained for a long time. You can drive around and shoot people but missions are what makes this game so amazing.
---
5. WHISPERS OF THE ZONE –
Whispers of the Zone, developed by Two Gear Studios, is one of the most unique open-world games that also incorporates a great story in the game with an open-world action and adventure. Whispers of the Zone has the most realistic guns you can ever find with realistic gameplay mechanics. It is not a traditional GTA V type game, or even like Jailbreak, yet the game makes our list as it is worth checking out and can be a fresh change of gears for you.
---
6. DAWN OF AURORA –
Dawn of Aurora is a city border survival game that takes place in a post-apocalyptic world. This game is a lot different than the games mentioned in this list as there are hordes of zombies and other ungodly abominations from which you have to defend yourselves and survive using weapons and gain citizenship into the city of Aurora which is the last surviving cities on Earth. There are a bunch of roles you can choose to play as like the Fear Agent, Member of Resistance, or as a Criminal. Only when you play as a criminal the game resembles a bit like Jailbreak. You can earn money by committing crimes and get cool weapons and vehicles. Each role has specific missions designed per the role.
---
Da Hood is a pretty popular game on Roblox. The gameplay is a lot similar to that of Jailbreak, but the game is a huge rip-off of the all-time greatest Game ever, GTA San Andreas. This game is not for the kids as there is extremely violent content, thug life representation, and of course the online bullying. You get to choose on which side of the law you want to be in this game. There are several missions and online activities to participate in. You can also choose to have a certain lifestyle in the game, where your actions will shape your character further in the game.
---
Well, here is the list of the best games like Jailbreak that you can play on Roblox. Make sure to read about them before jumping in to play them.
Follow us on Twitter & like our Facebook page for more post-updates.
---
Check out more Roblox Games –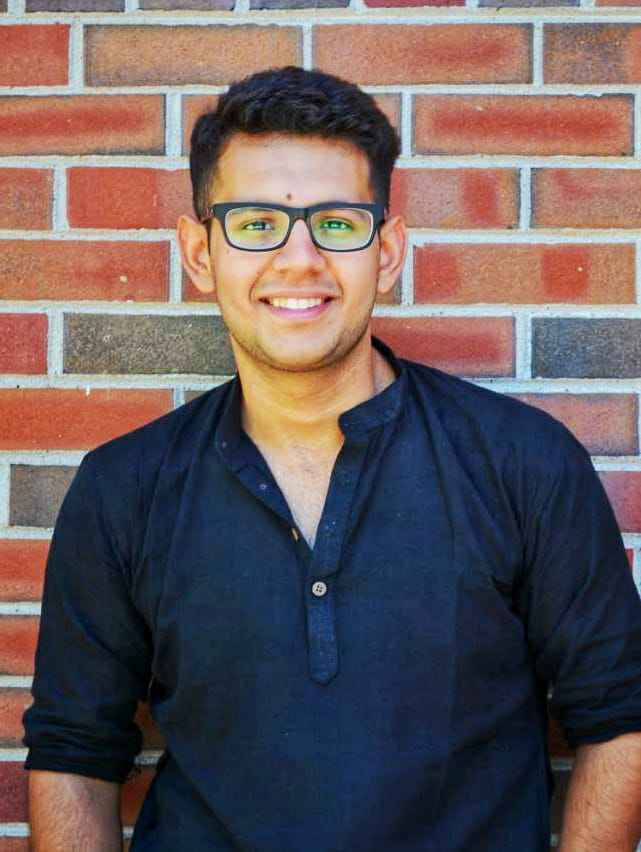 Shardul considers himself as a fitness enthusiast and animal lover, with a passion for gaming and music, especially Metal Rock and Dark Synthwave. He's a crazy football fanatic and FC Barcelona's fan. In his free time, he usually binges on Crime documentaries and Sci-fi movies.