Call of Duty Mobile is celebrating its first Anniversary as we speak. The Season 11 Update got the Call of Duty fans a plethora of rewards, unlockable content. The update gave various new character skins, weapons, Maps, Modes, perks and much more.
Like in previous seasons, Call of Duty Mobile didn't launch all updates in one go. They chose to do so over a period of a couple of weeks. This was done to keep the players engaged in the already released updates while poking their curiosity at the same time for the to-be-released content.
Our team has been actively researching and going through all the tiny details in the images released by Activision to find out some hints about any upcoming updates. And fortunately, we have one for you. Without further delay, let's get into it.
---
---
Call of Duty Mobile Undead Fog in Battle Royale
The Zombies mode in Call of Duty Mobile became an instant hit as soon as it was released long back. However, for some reason, the zombie mode was withdrawn from the Call of Duty Mobile. Being a fan favourite mode, the fans didn't take this in a good way. Call of Duty mobile players have been bugging the Devs ever since to bring back the Zombie mode.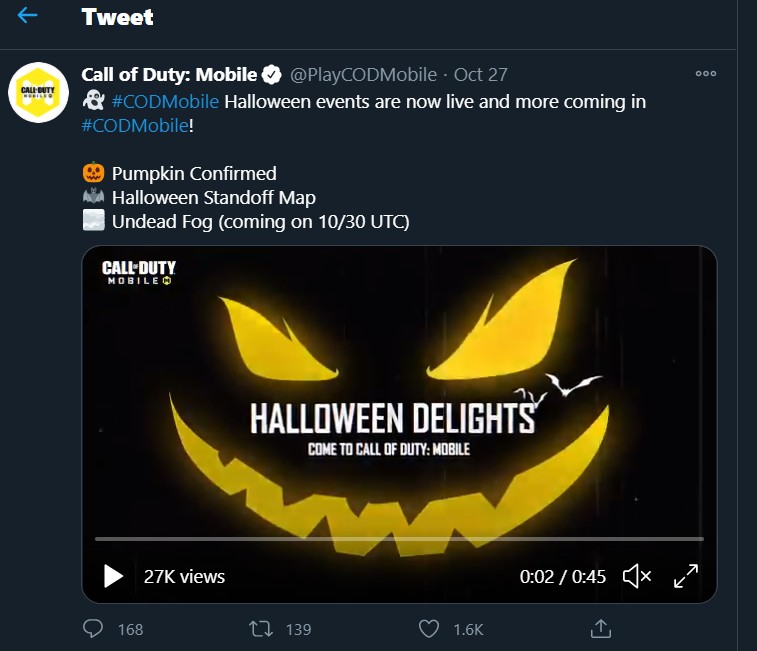 Recently Call of Duty Mobile released a trailer where we can see zombies roaming around. By the looks of it, it can be deduced that the map in the trailer is the Alcatraz map. This would suggest that Call of Duty Mobile is gearing up to launch a zombie mode in the Alcatraz. Releasing a remake of the fan favourite mode in an extremely popular BR map is really increasing the hype among players.
More about the Undead Fog: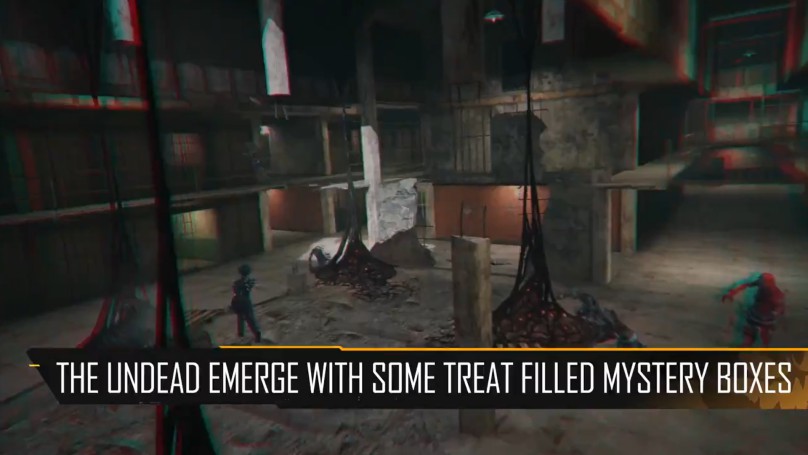 In the trailer, we can see that it is written, "The undead emerge with some treat-filled mystery boxes". Since Halloween is around the corner, we can most likely expect "Treat-filled" to do something with Halloween. However, we speculate that the undead fog is not going to be exactly like the Zombie mode. However, we think it will be just enough to satisfy our hunger for the undead.
The developers made it clear that the Undead Fog is sure to feature zombies but won't be exactly same as the Zombie mode.
Call of Duty Mobile has released a truckload of content this Season. However, the developers are careful enough to not make it too overwhelming for the players. Hence, we had speculated that the Undead Fog in Battle Royale was to be released late in the Season.
Call of Duty Mobile released an official tweet where they mentioned that players will be getting access to the Undead Fog in Battle Royale on 10/30 UTC.
Until then Stay Frosty! It is going to be worth the wait.
Note: The post will be updated continuously to provide you with the latest updates. Stay tuned!
Subscribe to our Youtube Channel. Follow us on Twitter & join our Telegram channel for more post-updates.
---
Check out GUNSMITH LOADOUTS here –
Abhigyan identifies himself as a tech geek, gaming cognoscenti, and also a connoisseur of music. Unidentified and mysterious phenomena never fail to gather his undivided attention. When not reading about bizarre and perplexing entities across the Universe, he can often be found cheering for his favorite teams in Football.