Call of Duty Mobile has been around for a while now and till now, there are no other FPS shooter mobile games that match the level of COD Mobile. The game has been breaking records since its launch, it is one of the most downloaded and most played FPS mobile games in recent times.
The game sets out than other FPS games because of its unique features that have successfully managed to grab and maintain the attention of the players to make COD Mobile so loved and successful. The most loved and famous aspects of the game that sets it apart from other FPS mobile games are the huge arsenal of weapons, large maps, different game modes, attractive weapon skins, the gunsmith feature, and many more things. Players from around the world have fallen in love with these features and are always coming in to try out these features and battle online.
COD Mobile is currently in the transition period, that is, the Season One New Order is about to end on March 10, 2021, and the New Season Two, Day of Reckoning is going to commence from March 11.
The game has truckloads of weapons and each weapon can be attached with various attachments in the gunsmith feature. Players that are new to COD Mobile can sometimes face difficulty in understanding how to operate the gunsmith feature and what combination of attachments to use according to their positives and negatives. Each attachment has a positive and negative effect on the weapon and coming up with the best choice of attachments for optimum results is the true purpose of the gunsmith feature.
Today, we are back with the gunsmith loadout series for our readers, discussing the loadout of iFerg's ICR. Readers can also check out the previous gunsmith loadout in the series like, 'No Recoil' KN-44, 'No Recoil' HG-40, 'Fast ADS' Kilo, and many more. Make sure to check out all the other gunsmith loadouts here.
---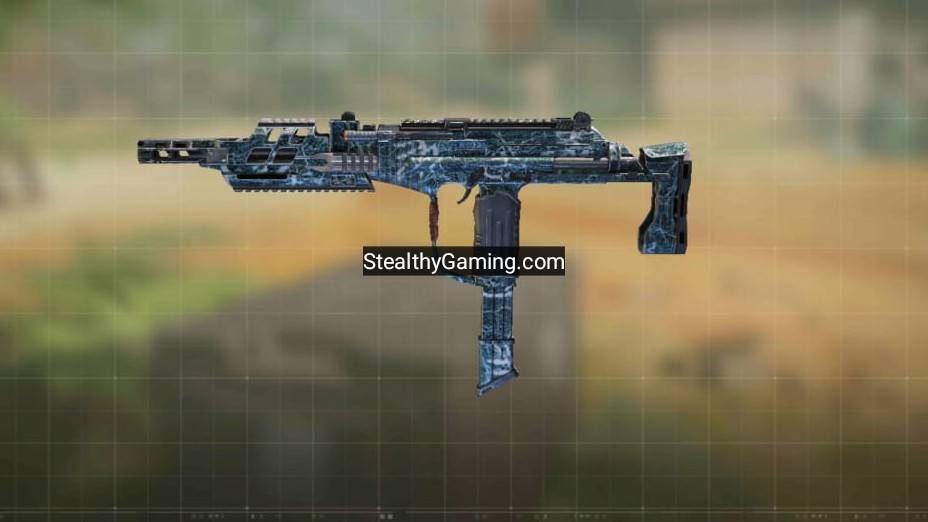 ALSO READ- COD Mobile iFerg MSMC Gunsmith Loadout
---
COD Mobile iFerg ICR Gunsmith Loadout
When we include the gunsmith loadouts of weapons, we make sure to include those loadouts that are used by popular and highly respected professional COD Mobile players like, iFerg. iFerg has been playing FPS games for a long time and is considered one of the best COD Mobile players in recent times. He is immense knowledge about the game, the weapons, and how to use the weapon to its optimum potential by attaching the best assortment of attachments.
ICR is an assault rifle in the game and is perhaps, the most preferred weapon of all time. The gun absolutely shreds the opponent when used in the right manner by attaching the best combination of attachments. However, the effectiveness of the weapon largely depends on the player using it rather than the weapon, Hence we put emphasis on the fact that players should use attachments that suit their style of play, and that the loadouts of professional players are merely, a source of reference for our readers to understand the concept of gunsmith feature in the game.
iFerg ICR Attachments: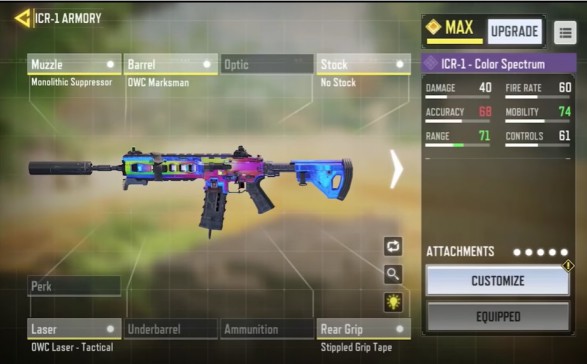 Muzzle – Monolithic Suppressor
Barrel – OWC Marksman
Optic – no change
Stock – No Stock
Perk – no change
Laser – OWC Laser – Tactical
Underbarrel – no change
Ammunition – no change
Rear Grip – Stippled Grip Tape
This build of ICR by iFerg focuses on increasing the ADS speed and range of the weapon as the ICR has high accuracy and aids in lasering down opponents from long-range.
---
Check out the weapon-stats of the base weapon for comparison: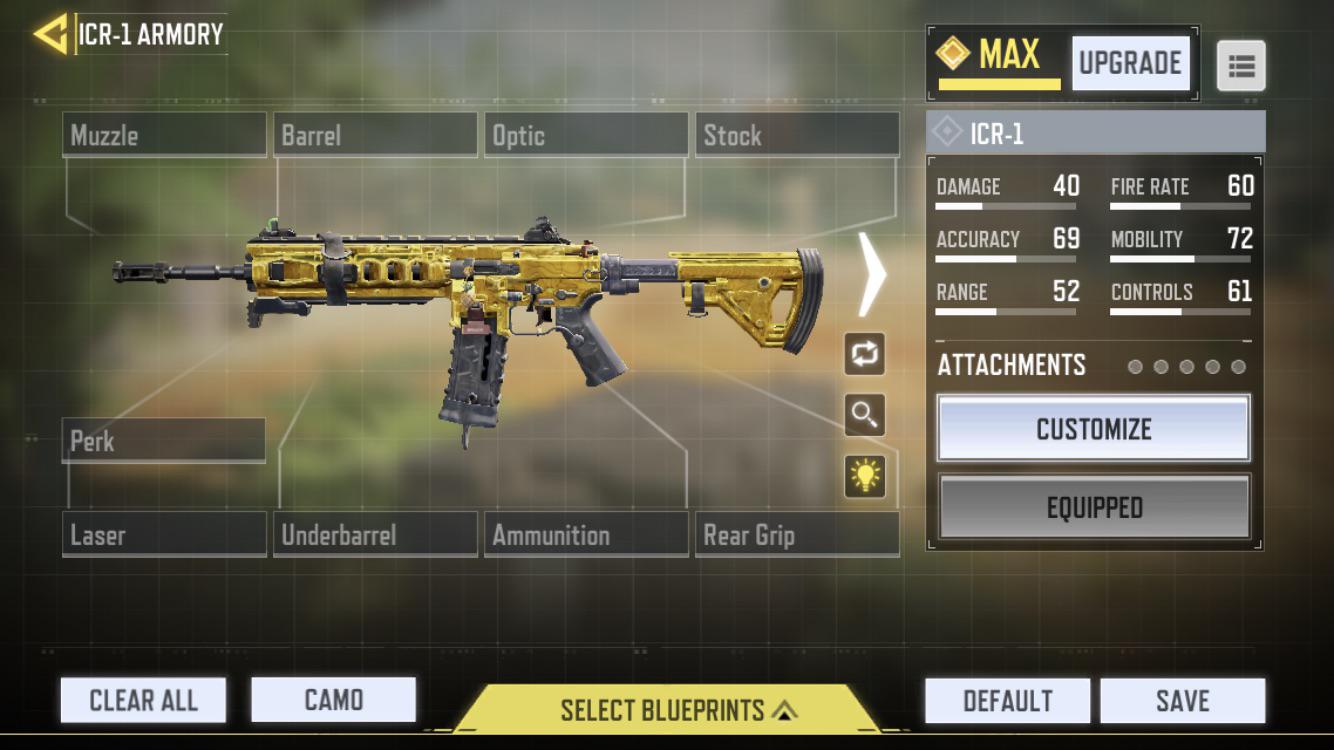 This loadout of ICR used by iFerg primarily aims at increasing the ADS speed and range of the weapon, and also making it a High Mobility weapon. However, the weapon suffers a bit in terms of bullet spread, although the OWC Marksman Barrel slightly helps in bringing down the bullet spread.
This weapon loadout is best for maps like Summit, Crash, Terminal, Nuketown, and game modes like, Search and Destroy, Domination, and Hardpoint.
That is all about the iFerg ICR Gunsmith Loadout. We will be back with other such gunsmith loadouts for you in our gunsmith loadout series.
---
Subscribe to our Youtube Channel. Follow us on Twitter & like our Facebook page for more post-updates
---
Check out GUNSMITH LOADOUTS here –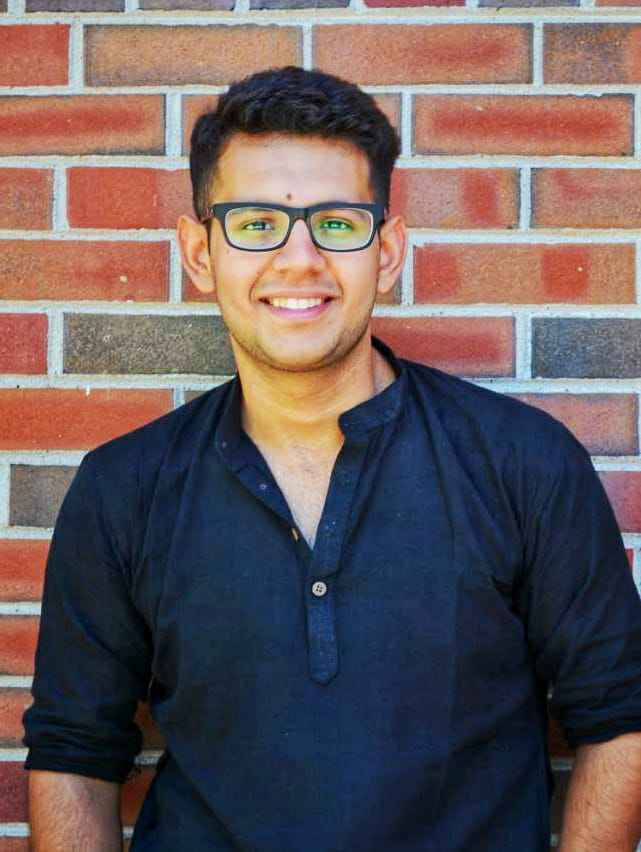 Shardul considers himself as a fitness enthusiast and animal lover, with a passion for gaming and music, especially Metal Rock and Dark Synthwave. He's a crazy football fanatic and FC Barcelona's fan. In his free time, he usually binges on Crime documentaries and Sci-fi movies.