Roblox is a fun game that can be played on PCs as well as mobile platforms including iOS, Android, PlayStation 4, and Mac OS X. You may play a number of games on this website. Everything you're looking for in terms of excitement and pleasure is right here.
Roblox is a popular online game platform for users of all ages. We are confident that if you are looking for a particular sort of game, you will find it on Roblox.
It's a dream come true to be a member of Roblox's vast design community. Robux allows you to obtain a broad variety of things for free or at a low cost. The number of alternative outcomes appears to rise after a few games.
It's no wonder that Roblox offers so many different game genres. On Roblox, users may also play a variety of games including action,  simulations, horror, adventures, racing, shooting games.
Whatever game you want, it's virtually probably available on the Roblox network. There are nearly too many Roblox games to list, especially given how regularly new ones are created.
Roblox is the most popular gaming and playing platform among teens, with more than half of all Roblox users under the age of 16 in the United States.
Da Hood Entertainment created Roblox Da Hood. Da Hood represents a crime-ridden city. This game has a variety of weaponry and PvP modes that allow players to have a good time while playing. Here is our guide on How to Dance in Da Hood Roblox. So, let's get started.
---
How to Dance in Da Hood Roblox
You may wish to make your character dance while playing or create your own environment in Da Hood Roblox, either for pleasure or to interact with other players. Whatever the cause, dancing may give your character a more lifelike vibe. As a result, we've put together this instruction on how to dance in Da Hood Roblox.
You may dance in Roblox by accessing the chat by pressing "/" and inputting the command "/e dance." Dancing is an emote command available in the game. In the game, there are three preset dancing emotes available:
"/e dance"
"/e dance2"
"/e dance3"
If you are playing on a custom server, you may have more options. You can obtain the emote commands by contacting the administrator. Other emote instructions, such as dancing, are available in Roblox. The following is a list of all the other emote commands.
Wave: "/e wave"
Point: "/e point"
Cheer: "/e cheer"
Laugh: "/e laugh"
The sole need for making your character dance or execute any other emote command is that the chat is enabled. You cannot use emotes if the chat is deactivated. Also, remember to use the "/e" command before any emote command. If the chat command is deactivated, you can reactivate it by doing the following:
Using the Roblox website to sign in. Try going to the settings. Choosing "Everyone" from the "Who may talk with me?" dropdown menu.
Users can choose to play as either a criminal or a cop in this game. Criminals loot banks and businesses to get money, and cops must stop them.
Users take on the role of garbage bots and loot the game. Flamingo plans the attack. During the attack, garbage bots murder everyone in the game who isn't a garbage bot. Due to the assault, the game now has 220,000 participants. Many players experience delays on gaming servers.
The game is a little challenging to play. Purchase weights from a fitness store to aid with muscular growth. Salads might assist you in losing muscle mass. The bank serves as a nexus for illegal activity in the game.
In Roblox Da Hood, the bank is normally closed, allowing players to lock down a little wall with a super punch while turning. To breach the barriers, grenades or RPGs are utilized. Tyrone's Gun Business specializes in the sale of basic rifles and shotguns.
A few studs down on the left side of the bank is an ATM machine. Despite the fact that the bank is nothing more than an empty dark area, it appears to be quite promising. If you join the police force and then kill someone while not wearing handcuffs, you will be fired right away. Put on cuffs instead.
---
What is Animation Emotes in Roblox
The Roblox Animation System provides for a controlled level of fluidity and realism in movement. Emotes, which are distinct actions your Roblox avatar may execute, are a part of that system. To show the default emotes, enter chat with the "/" key and try the following commands:
/e wave
/e point
/e cheer
/e laugh
/e dance
/e dance2
/e dance3
If in-game communication is deactivated, this function is unavailable. All Roblox conversation is screened to prevent improper content and personally-identifying information from appearing on the site. Depending on their age, players have varied safety settings and experiences.
Players under the age of 12 have their posts and conversations checked for improper content as well as to avoid the posting of personal information. Ones aged 13 and above can utter more words and sentences than younger players. This filtering method applies to all aspects of Roblox communication, whether public or private.
That's all for today's article on How to Dance in Da Hood Roblox. Do check out all the sections and let us know how this guide was helpful for you while playing the game. Till then, stay safe and follow us for more upcoming gaming coverage.
Follow us on Twitter & like our Facebook page for more post-updates
---
Check out more Roblox Games –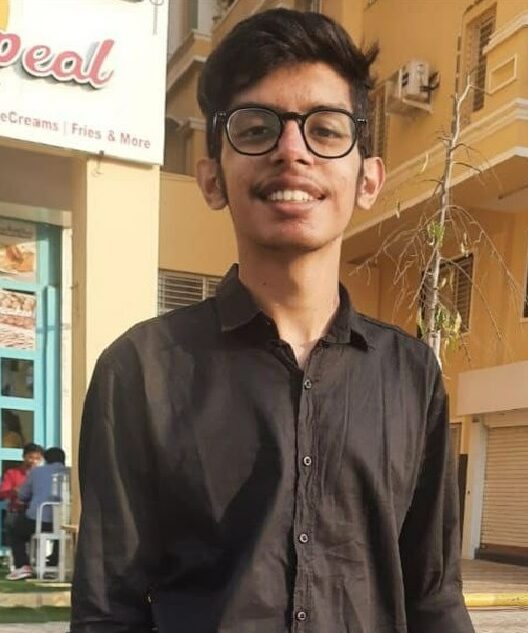 Jatin is an aspiring dentist with a keen interest in video games who likes to spend his time playing an array of different games. Other than that, he is a die-hard basketball fan who often embraces R&B music.