Last updated on March 17th, 2023 at 09:37 am
Call of Duty Mobile exploded in prominence shortly after its introduction in 2019, and it doesn't appear to be slowing down in the near future. The Devs deserve credit for the FPS game's enduring appeal since they constantly go above and beyond to include new and fresh content to COD Mobile with the passing of each Season.
Additional characters, weaponry, maps, modes, and other features serve to lure more and more gamers from around the globe. That said, the new season of Call of Duty Mobile is already ongoing, and gamers are very preoccupied with the season's festivities and events
Clan wars, seasonal events, and the Battle Pass benefits have become too alluring. COD Mobile has always been rather consistent with its improvements, with the obligatory introduction of new content with each new season. As a result, the players are working really hard to reap all of the rewards.
---
MUST-READ: Best controller for COD Mobile in 2023
---
Fix: COD Mobile Controller Not Working
Since the release of COD Mobile, the only thing that has been requested is controller support. And, since Activision always pays heed to the feedback and
COD: Mobile allows players to participate on a mobile phone utilizing their fingers or a joystick/controller. Although the settings for a controller might be tough to figure out, there is consensus on what is considered "the best." As a consequence, there is indeed a vast spectrum of individuals that enjoy the game in various ways.
Here is how to fix COD Mobile controller not working
STEP 1: Link your Controller again
Link your PS, Xbox, or any recommended controller to your phone via Bluetooth or USB-C port.
STEP 2: Restart COD Mobile 
Re-launch Call of Duty: Mobile on your mobile device. If that doesn't work, try restarting your mobile device.
STEP 3: Check Controller Range
Make sure you are using your wireless controller in its range. You can check out the Bluetooth icon in the notifications. If your wireless controller is connected, it will show a connected device.
STEP 4: Check Controller Support in-game settings
Now, open COD Mobile on your device and go to game-settings. And then in the controller section. See, if controller support is enabled.
STEP 5: Check battery levels
Last but not the least, check if the battery levels on your controllers are enough to connect and play. And if not, obviously, you won't be able to play.
---
MUST-READ: COD Mobile Controller Settings, Sensitivity
---
How to use controller in COD Mobile
COD Mobile controller compatibility was initially enabled once the cellular game was originally released but then was immediately removed for inconsistent circumstances.  However, on November 24th, 2019, Activision confirmed the return of COD Mobile controller compatibility for both Android and iOS devices. At the time of release, only official DualShock PlayStation 4 and Xbox One controllers could be used to play Call of Duty: Mobile.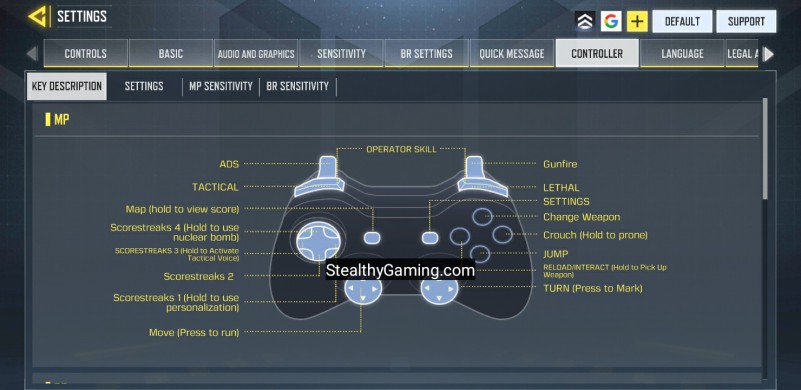 When users possess a formally approved joystick, there are a couple of factors to keep in mind to improve their gameplay session.  COD Mobile controller support is only available during matches. If you're playing Battle Royale or a multiplayer game, the joystick will function normally. When you're in a lobby or an in-game interface, like choosing a loadout, users must utilize the phone's controls. Connect your controller before starting a match, and pick it up prior to entering the game or lobby.
Bluetooth is the primary method for connecting any compatible joystick to one's smartphone (although some phones may support a direct-wired connection)
---
MUST-READ: Best controller for COD Mobile
---
If users leave their smartphone inactive for an extended period of time, the Bluetooth connectivity might be lost, and users would need to reconnect their phone to the controller. Here's a brief tutorial on how to set up a controller for Call of Duty: Mobile:
How to use controller in COD Mobile on Android:
STEP 1 – Long-press the Bluetooth icon after bringing down the notification shade.
STEP 2 – Click Pair new device (or comparable, based on the smartphone).
STEP 3 – Press both the PS and Share button until the controller begins to flicker OR press the connect button on the Xbox One controller till the controller begins to flash.
STEP 4 – Connect the controller by selecting it from the menu.
STEP 5 – The controller will be recognized immediately in-game.
How to use controller in COD Mobile on iOS
STEP 1 – Navigate to Settings, select Bluetooth Settings.
STEP 2 – Press both the PS and Share buttons till the controller begins to flicker OR hold the connect button on the Xbox One controller till the controller begins to glow.
STEP 3 – Pair the controller by selecting it from the Other Devices list.
STEP 4 – The controller will be recognized automatically in-game.
STEP 5 – It is important to note that your iPhone or iPad must be operating iOS 13 in order for the controllers to link.
In case you were wondering which players will be pitted against you whilst using controllers, you should know, that gamers would exclusively be paired with other controller-wielding players.
When you're in a party and any one of your party mates wields a controller, you'll be paired with other controller-wielding individuals. When you compete utilizing the phone's controls, you would only be paired with other players who are also using the phone's controllers.
---
How to fix Xbox & Ps4 Controller in COD Mobile
If you're a controller fan, it's only natural that you'd choose to enjoy Call of Duty on your mobile device with an Xbox or PS4 controller. In theory, it's as easy as utilizing Bluetooth to connect the controller to your phone. The game should then recognize your controller and connect you with other players who are using one as well.
Sometimes, restarting the game and trying to pair the controller all over again from the start might help. This is one of the oldest tricks in the book, however, it does the job most times.
So, players are advised to restart the game and pair their PS4 and Xbox controllers again if it doesn't work the first time.
Fix: COD Mobile PS4 Controller not working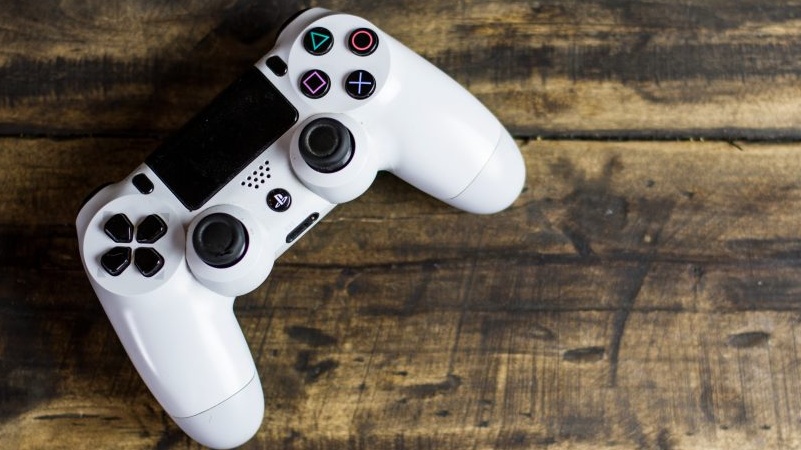 The implementation of such features always comes with its own pros and cons. The pros of playing COD Mobile with a PS4 Controller would definitely be the ease and convenience as well as the enhanced agility and control.
However, attaching a controller has its own share cons as well. Gamers of Call of Duty Mobile reportedly claimed that the PlayStation 4 controller does not connect with the application.
This seems to be a problem involving certain Android smartphones, although iOS users have also experienced problems getting the PS4 controller to operate with Call of Duty Mobile. Based on a number of Reddit discussions, the problem seems to be with input latency, as well as other game-breaking difficulties such as being unable to adjust the cameras or perhaps even target.
Several gamers have indeed claimed that they are unable to synchronize their PS4 controller. In reaction to the controller troubles on Android, the official Call of Duty Mobile Reddit account indicated that the problem is already known and that it is being examined with no ETA.
Whilst combining your joystick with your phone should be sufficient in theory, some players have discovered that this is not the case. So, first and foremost, make sure that your controller is activated in the game. To do so, follow these steps:
Step 1: Link your PS4 joystick to your phone via Bluetooth.
Step 2: Launch Call of Duty: Mobile on your mobile device.
Step 3: Select Controller, then Settings from the Settings menu.
Verify that the control system is marked as Connected and that Controller Support is enabled.
This should guarantee that the joystick is not only attached but also that the game will allow it to work. It's also worth noting that before you start playing Call of Duty, make absolutely sure your console is connected to your device. This will help you avoid any problems connecting to the device.
Shutting down and relaunching the app has also proven to be effective for players. It's crucial to understand the difference between closing and minimizing an app.
This problem will not be solved by minimizing the app but leaving the tile open.
Shutting and restarting the app may allow the controller and the game to reconnect appropriately in some cases. As a follow-up to this point, some players have discovered that resetting their phones and then launching a new game can solve the problem.
---
Fix: COD Mobile Xbox Controller not working
As reported by Fictiontalk.com and TheVerge, Xbox has finally stopped the production of Xbox One consoles. Probably to focus more on new-gen consoles. But, Xbox One series still remains one of the best consoles when it comes to user experience. Xbox One controllers are much more seamless and easier to connect as compared to Sony's controllers
But, still, Xbox users have complained of their controllers not working whilst connecting to COD Mobile.
Now, our team of dedicated researchers has found some sort of a temporary trick that seems to be resolving the issue. Whenever users start COD: Mobile without first attaching their controller, it would most likely not function. The game detects it and reports that a controller is attached, but your buttons and sticks have no effect.
Whenever this error pops up,
Step 1: Quit the COD: Mobile app in the App Switcher (not simply minimize it)
Step 2: Double-check that your controller is properly connected to your smartphone
Step 3: Relaunch the game.
This has been the most common trend with COD Mobile Xbox Controller users. So, try the above-mentioned method to see if your Xbox controller works and gets connected with COD Mobile.
---
Conclusion
While there really is no workaround for the COD Mobile Controller not working issue. The issues with the PS4 Controller not connecting to COD Mobile seem to be impacting Android users greater than iOS users, but still, no patch has been released, and the problem is still being researched
PS4 controllers may be connected to the iPad through USB for much more dependable connectivity. We don't suggest it for COD: Mobile, which is much more finicky with tethered controllers.
Furthermore, if you already have an Xbox One controller, try that instead of a PS4 controller. Microsoft's controllers seemed to operate better with COD: Mobile than Sony's, however, PS4 controllers are also compatible with the game. So, all the players who are facing these issues, can try and apply age-old tricks like restarting and reconnecting to see if they can get them to work. Apart from that COD Mobile Devs should be releasing a patch soon enough to resolve all the issues.
Subscribe to our Youtube Channel. Follow us on Twitter & like our Facebook page for more post-updates
---
Check out GUNSMITH LOADOUTS here –
Abhigyan identifies himself as a tech geek, gaming cognoscenti, and also a connoisseur of music. Unidentified and mysterious phenomena never fail to gather his undivided attention. When not reading about bizarre and perplexing entities across the Universe, he can often be found cheering for his favorite teams in Football.