Last updated on January 2nd, 2023 at 05:41 pm
Roblox is a fun game that can be played on both PCs and mobile devices such as iOS, Android, PlayStation 4, and Mac OS X. On this website, you may play a variety of games. You'll find everything you're seeking in terms of thrill and pleasure right here. Roblox is a popular online game platform for users of all ages. We are confident that if you are looking for a specific sort of game, you will find it on Roblox.
It's a dream come true to be a member of Roblox's enormous design community. Robux allows you to obtain a broad variety of things for free or for a modest charge. After a few games, the number of possibilities appears to grow.
It's no wonder that Roblox offers so many different game genres. On Roblox, users may also play a variety of games including action,  simulations, horror, adventures, racing, shooting games.
Whatever game you like, the Roblox network is sure to offer something for you. There are just too many Roblox games to name, especially with the frequency with which new ones are released.
Roblox is the most popular gaming and playing platform among teens, with more than half of all Roblox users under the age of 16 in the United States.
Every now and then, a variety of issues are raised on the forum. Today, we'll also go over one of the most often asked questions. Here is our guide on How to fix Roblox chat glitch. So, stay tuned for some exciting news.
---
How to fix Roblox chat glitch
The fact that you can speak with all of the players that are presently playing on the server with you is what makes Roblox so engaging. However, gamers occasionally complain of an issue that prevents them from talking in Roblox. This article will walk you through the process of resolving this issue step by step.
STEP 1 – Check your keyboard setting for languages
The first is due to the fact that some users are from nations other than the United States, and their keyboards are set to a different language and keyboard layout.
STEP 2 – Select your language to 'English US'
Because you use the backslash "/" to communicate in Roblox, it may be beneficial to set your language options to English US.
STEP 3 – Go Language settings for default changes
This might be one of the answers, and to do so, go to Settings > Time & Language > Language, and then download and set your default language to English US.
STEP 4 – Check your privacy settings in Roblox
The second reason for the can't talk in Roblox issue is because the creators included a preset system of settings. As a result, the contact settings in the privacy area are set to "No one." Changing this setting to everyone will resolve the Roblox can't chat issue.
STEP 5 – Select contact settings from Nobody to Everyone
To do so, go to Settings > Privacy and alter all three boxes, Who can message me? Who can talk with me in app?, and Who can speak with me in the game, under the Contact Settings section. from Nobody to Everyone
STEP 6 – Uninstall and Reinstall the game
Uninstalling and then reinstalling the Roblox player from your device is an excellent choice. This chat issue that you are now experiencing is not a new one, and many players have been experiencing it since the game's inception.
However, many of these users who were experiencing the same issue as you were able to resolve it by uninstalling and then reinstalling the Roblox player.
STEP 7 – Check for any updates of Roblox
Another approach is to search for any updates that are available for the Roblox player.
STEP 8 – Check if your account age is bigger than 13 or not
It is advised that you go back and double-check the information you gave to Roblox when you created your account for the game. If your supplied age indicates that you are under the age of 13, you will see that several functions are limited for you, including the whole text chat functionality in some situations.
This is due to Roblox's goal of protecting extremely young children and ensuring that they do not come into contact with any improper information via text chat.
---
How to enable text chat on Roblox Xbox one
Roblox on Xbox features a built-in voice chat system that allows you to communicate with your friends and party members.
STEP 1 – Attach your microphone to directly start the chat
When you attach a microphone to your headset or Kinect, you are instantly placed in voice chat with other players in the game you joined. In Xbox Settings, you must allow voice communication.
STEP 2 – Enable the Xbox live party chat
Roblox also supports Xbox Live Party Chat with your Xbox Live buddies. When enabled, this functionality takes precedence over in-game chat.
STEP 3 – Go to 'Your Party' to enable the chat
Switching to in-game chat is as simple as heading to the "Your party" menu in Xbox and selecting "Switch to game chat."
---
FAQs
How do you fix the Roblox message that doesn't go away?
If your inbox displays that you have fresh messages, but they have all been read, please try the following:
If you have (or have had) more than one browser window open, try refreshing the page to resolve the issue.
Save all of your Roblox messages (system messages).
Check to see whether you have any unread archived messages. These unread messages will still count against your overall number of notifications.
That's all for today's guide on How to fix the Roblox chat glitch. Do check out all the sections and tell us which method works for you. Till then, stay safe and follow us for more upcoming gaming coverage
Follow us on Twitter & like our Facebook page for more post-updates
---
Check out more Roblox Games –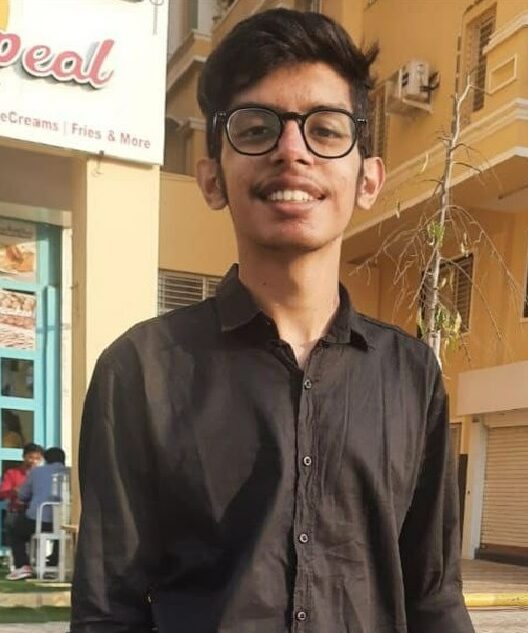 Jatin is an aspiring dentist with a keen interest in video games who likes to spend his time playing an array of different games. Other than that, he is a die-hard basketball fan who often embraces R&B music.