Last updated on January 2nd, 2023 at 05:52 pm
Roblox is a rapidly growing entertainment community for both gamers and producers. Roblox Studios provides a vast range of flexibility and options to developers, allowing them to construct a world of possibilities. Coders like working on new ideas, and it appears that gamers do as well.
Every day, programmers create a wide range of genres and new titles, with just a few becoming well-known due to their unique concept. The Roblox community is incredibly close to both players and developers. Gamers enthusiastically promote new games, benefiting both developers and designers.
There are a vast variety of games in Roblox that fall into different categories. Players can play different games such as simulator games, tycoon games, or even car games on Roblox. This explains why Roblox has over 100 million monthly active users from 200 countries.
Roblox is accessible via PC, Mac, iOS, Android, Amazon Devices, and Xbox One. Natural Disaster Survival is one of the oldest games in Roblox. Today we are going to cover Top 10 games like Natural Disaster Survival Roblox. Follow the below-mentioned list for the same.
---
ALSO READ:
---
Top 10 Games like Natural Disaster Survival Roblox
Natural Disaster Survival is a game that stands apart from the others on this list. Instead of zombies and enemies, it introduces a new concept of a natural disaster that the player must survive. It gives this game a competitive advantage over others. It contains deadly earthquakes, volcanic eruptions, and a slew of other natural disasters that must be avoided in order to live.
Without further ado, let's start with Top 10 games like Natural Disaster Survival Roblox.
---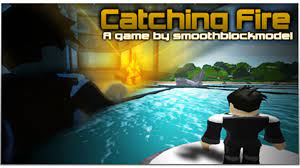 Enter the Hunger Games — or, to be more precise, the Survival Games. Following in the footsteps of the popular series, you enter an arena to battle it out with a plethora of other players, all with the goal of being the last one remaining. You'll need to scrounge and hunt your way to victory. It's simple, but it's also a lot of fun.
The game is extremely nicely designed, and there is a lot to do in it. It's a fantastic experience that everyone should attempt.
---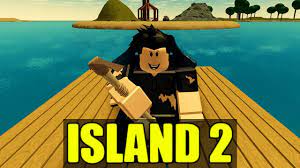 You've been stranded on an island, and your sole aim is to stay alive alongside the other players. Explore the island in quest of new goods that will help you survive here. Create camps and troops to assist you in surviving on this island. Other game kinds are available, and there is much more to explore and enjoy. Investigate the numerous choices available on the island.
---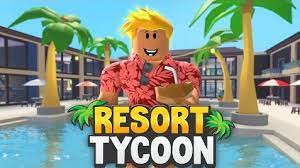 When you want to get away from the hustle and bustle of a big city, Tropical Resort Tycoon will put you in control of a massive vacation resort where travelers may unwind. You will expand your resort to add an airport and a villa for your tourists to relax in, as well as explore your neighboring islands to see if they can offer you any business ideas.
---
At the beginning of the game, one player is picked to be 'It.' 'It' must seek out the other players. 'It' will not spawn with his normal character, but with the 'It' character he has equipped. Every 'It' character has a unique skill that he may utilize to aid in his pursuit of the other players. Characters from 'It' can be purchased in the shop.
---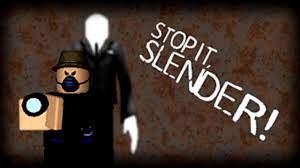 Put an end to it! Slender is another underrated Roblox survival horror game. As the title suggests, the game is heavily influenced by previous slim games. As a result, if you like the Slender series, we strongly recommend that you play this game.
The aim of the game is the same as it has been in every prior Slender game: turn on all three generators and collect all eight papers. Furthermore, while accomplishing this mission, the player must avoid Slender Man at all costs.
---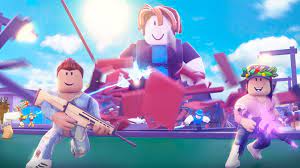 While this game is becoming tougher to play as a consequence of Roblox improvements, it is still entertaining to play. Take on giants, each with their own set of abilities and limitations. You may play it with friends or random strangers online, and in any case, you must work hard to eliminate as many giants as possible. This game has a frightening atmosphere to it, and you should try it out.
---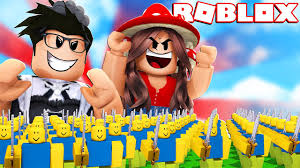 Denetroll's Noob Army Tycoon is a tycoon war defense game. This game has been heavily influenced by Clone Tycoon 2. Military vehicles are available, and players may customize their armies to their liking. To unlock additional soldiers and vehicles in Noob Army Tycoon, players must earn cash and research points. Players may even switch armies in the middle of a fight to become king of the hill and conquer the world.
---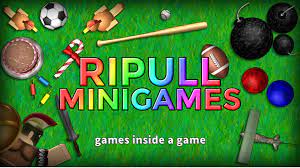 Ripull Minigames, like most minigame-type games, has a broad variety of minigames, such as games that need you to hop around or games that require quick reflexes and accurate aim. In this game, participants may enjoy games like team-based dodgeball, where the only goal is to be the last team remaining, or Laser Tag, where the person with the most "stuns" wins.
---
The game's backdrop will undoubtedly remind gamers of Rust. Instead of playing as a person, players can travel back in time to the Cenozoic era and put themselves in the shoes of animals to experience the game of survival.
The title allows players to defend their towns from attackers and explore the globe. To stay alive in Cenozoic Survival, players must also be aware of their hunger and thirst.
---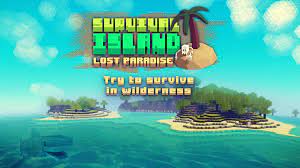 In this game, players must have food and drink water in order to progress. Players must survive on a hazardous island that may be struck by a natural calamity or assaulted by adversaries. Players may earn gold by doing basic chores such as fighting skeletons and exploring the water. You may then spend their gold to buy treehouses, pay off their debts, and do a variety of other things.
With that, we conclude our list of Top 10 Games like Natural Disaster Survival Roblox. Do try the games and tell us your favorite. Till next time, follow us for more upcoming gaming coverage.
Follow us on Twitter & like our Facebook page for more post-updates.
---
Check out more Roblox Games –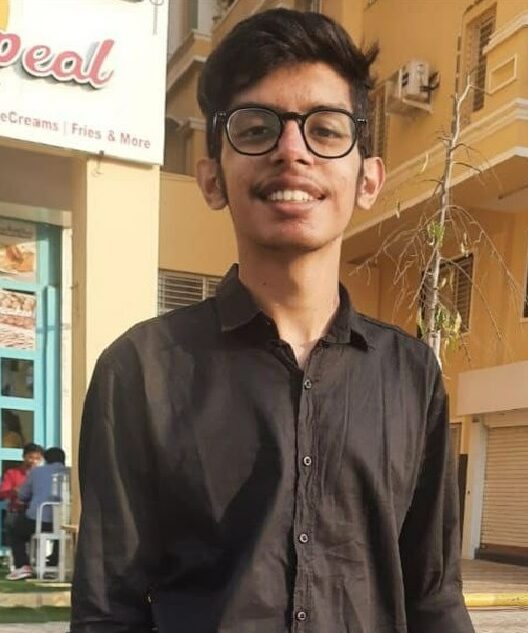 Jatin is an aspiring dentist with a keen interest in video games who likes to spend his time playing an array of different games. Other than that, he is a die-hard basketball fan who often embraces R&B music.