Roblox is a very popular gaming platform for all gamers because it offers a wide range of content and game styles. The creators are free to create a game based on their own design and imagination. The creators are given a multiplicity of customizable features for them to create a one-of-a-kind game for the players. Out-of-the-box games are well respected and appreciated by millions of players worldwide.
Each and every player seek versatility in every gaming platform which is fulfilled by Roblox. the gaming platform also allows cross-platform so the users across a variety of devices are eligible to play together. The game is gaining popularity day by day and is becoming a sensation among today's young gamers.
Among a diversity of games, open-world games are most loved as they provide a different type of joy to users. The players can create their own characters and then roleplay with them. The game also provides a real-life experience that is highly accepted in the gaming society. Players also socialize and find new friends in the game with which they can enjoy further.
Among a variety of open-world games, there are few titles such as Royale High, Meep City, and many more. And today we will be focusing on Adopt Me! which is currently on the top list and is being loved by the users very much. The game is breaking records and is currently visited by over 2 million times overall. So, let's start with our today's topic that is 'How to get a Free Legendary pet in Adopt Me!'.
How to get Free Legendary pet in Adopt Me!
Adopt Me! is an open-world game created by Uplift Games and is a very popular title. The game contains beautiful visuals and is very well-created by the developers. In this title, you can have pets that will accompany you all the way through your journey. Players have to design your own character through which you will roleplay and you have to survive in the city. You earn money, customize a variety of things including your apartment, your character, or your pet. You can adopt different pets and the game is so much fun to play.
---
---
In Adopt Me! there are a variety of pets to choose from and you can either buy or earn different pets through tasks and other things. Legendary pets are among the best pets in the game and they are rarely seen. Most of them are only available to buy from the shops through money. Since everyone is not comfortable spending money, here are some of the ways to get you a free legendary pet in Adopt Me!
---
How to get Free Legendary Pet through Roblox Codes: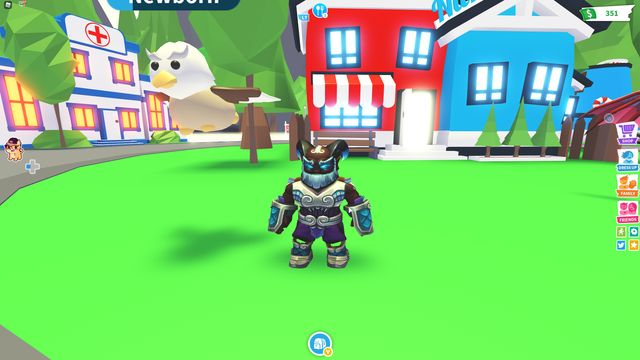 Most of the people in Roblox don't know but Roblox redeem codes are a real thing. You can get a variety of free items with working Roblox codes. Each month several codes go online and you can redeem them to get free items. Similarly, when there are redeem codes for legendary pets available you can get it. For that, you have to regularly visit our website for redeem codes as we provide working codes and update them every often. With free code, you can get a legendary pet in Adopt Me! that you can show off.
Currently, there are no working codes for free legendary pet available but we will update it as soon as it comes. Till then, you can try other mentioned methods for the same.
---
How to get Free Legendary Pet through In-game events:
There are a lot of events that come in the game that offers various rewards in-game. But you will not get this easily, for that you have to complete a variety of tasks. There can be different tasks such as collecting coins, find items in the game, and many others. You may have to complete multiple tasks to get these pets and other stuff. Through this event, you can add a variety to your collection, and that too free of cost. There are several events that also give you a free legendary pet. Yes, you read it right you can get legendary pets by completing these tasks. Keep looking for these in-game events so when the time comes you are able to get them.
Also, you might share this info with your friends so that they can also have their legendary pets as well.
---
How to get Free Legendary Pets in Shop: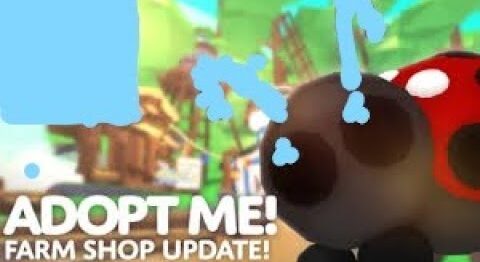 Well, another method through which you can get legendary pets absolutely free is the shop. You may have visited and seen many items and pets in the shop that can be bought. There are some amazing items that are only available in the shop. You can get a bunch of stuff from there like apartment furniture, flooring, pets, items for your own character, and much more.
This shop in Adopt Me! is definitely mesmerizing and you can make out a lot of purchases from here. Along with these items, players are given a time-limited option where you can get several items free regardless of their category. It can be uncommon, rare, or even legendary.
While this offer comes, you can also get a legendary pet here. All you have to do is select the eligible item and try to purchase it. Just cancel the purchase as soon as it asks for payment. After a while, you will be shown an incomplete purchase and will offer you a time-limited offer and you can get the pet for free. This offer also comes on other pets as well and you can also get the pets for as low as $1.
Also, you can use referral codes that will help you get your favorite legendary pet for free. For that, you have to select the item for purchase and while completing the payment you will get the option to use the code you have. Simply enter the code and you will find the selected item in your inventory.
That is all with our today's article on 'How to get Free Legendary Pets in Adopt Me!'. Hope you now have an idea on how to get your favorite pet and till next time, stay safe and follow us for more upcoming gaming coverage.
Follow us on Twitter & like our Facebook page for more post-updates
---
Check out more Roblox Games –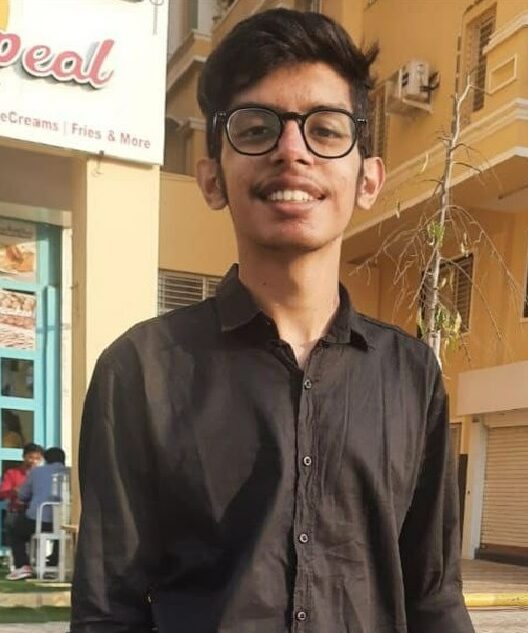 An experienced gaming content writer who emphasizes on offering the most recent information and how-to tutorials for the trending titles. Being a Hardcore gamer himself, he likes to try an array of games and likes to spend his time exploring them. He likes to unwind by listening to R&B music when he's not writing about gaming stuff.