Roblox is a fun game that can be played on both PCs and mobile devices such as iOS, Android, PlayStation 4, and Mac OS X. On this website, you may play a variety of games. You'll find everything you're searching for in terms of fun and excitement right here.
Roblox is a popular online game that is enjoyed by people of all ages. If you're looking for a certain sort of game, we're confident you'll find it on Roblox.
It's a dream come true to be a member of Roblox's enormous design community. Robux enables you to obtain a wide range of items for free or at a reduced cost. The number of alternative outcomes appears to expand after a few games.
It's no wonder that Roblox offers so many different game genres. On Roblox, users may also play a variety of games including action,  simulations, horror, adventures, racing, shooting games.
On the Roblox network, you may discover almost any game you wish to play. Roblox games are almost too numerous to list, especially given how regularly new ones are launched.
With more than half of all users being under the age of 16, Roblox is the most popular gaming and playing platform among teens in the United States.
Many users in Roblox Pet Simulator X are baffled as to how they may get their hands on the Pog Cat. It's one of four "Pog" variations, along with Pog Dog, Pog Dragon, and Pog Immortuus. Here is our article on How to get Pog cat in Pet Simulator X. So, let's get started without any further ado.
---
What is Pog Cat in Pet Simulator X
The Pog Cat is an Epic pet in Pet Simulator X that may be produced from a Pog Egg with a 49 percent chance of hatching or earning by completing the PogChamp Achievement. This is the only pet in Pet Simulator X whose stats have been altered.
PogChamp, a popular Twitch emote, inspired this pet. The Pog Cat was supposed to be an exclusive level 3 pet that could only be earned by completing the Pog Champ Achievement on Update 1. Due to the elimination of the Pog Egg, it can no longer be obtained by hatching it. This is the only pet about which there have been rumors. One of the earliest restricted pets is this one.
Players in Roblox Pet Simulator X may now obtain their own now that the secret is out. There is, however, a requirement. Players must be ranked "Impossible" or above to get entry to the region where the Pog Egg can be found.
---
How to get Pog cat in Pet Simulator X
PogWorld was recently added to Roblox Pet Simulator X in a recent update. The inclusion of the PogWorld accomplishment and the iconic Pog Cat is part of this. Here's how you can get the newest pet if you're interested.
The first thing you should do is travel to Spawn Island. It's where you'll find the majority of the eggs for sale. You'll be confronted by the eggs once you arrive. Turn around and face the structures.
A towering blue structure may be seen on your left. Go to it and take a position at the door. Tap the Enter key after typing "Knock Knock" in the chatbox. You'll know you've done it correctly when you hear a banging sound. You will not be permitted in unless you are ranked Impossible or higher.
You may now obtain your own Pog Cat after being transported inside. There is, however, a catch: the Pog Egg is random and not free. One Pog Egg costs 11 billion Fantasy Coins. The good news is that the egg has a 49% probability of hatching into a Pog Cat.
If you're having difficulties hatching a Pog Cat, we recommend selling any unwanted Pog creatures. They may be sold for a reasonable price, allowing gamers to rapidly save enough for another Pog Egg.
The Impossible rank is required for players who are unable to pass through the door. It takes some time and effort. To destroy, look for cash, presents, boxes, safes, chests, and vaults. This will get you experience points.
If users authenticate their Twitter accounts or have a VIP Gamepass, they will receive experience boosts in Roblox Pet Simulator X. Each gives you 50% and double XP, respectively. If you're buying more than one egg, you'll also need cash.
That's all for today's article on How to get Pog cat in Pet Simulator X. Do check out all the sections and know you should know how to get this rare item. Till then, stay safe and follow us for more upcoming gaming coverage
Follow us on Twitter & like our Facebook page for more post-updates
---
Check out more Roblox Games –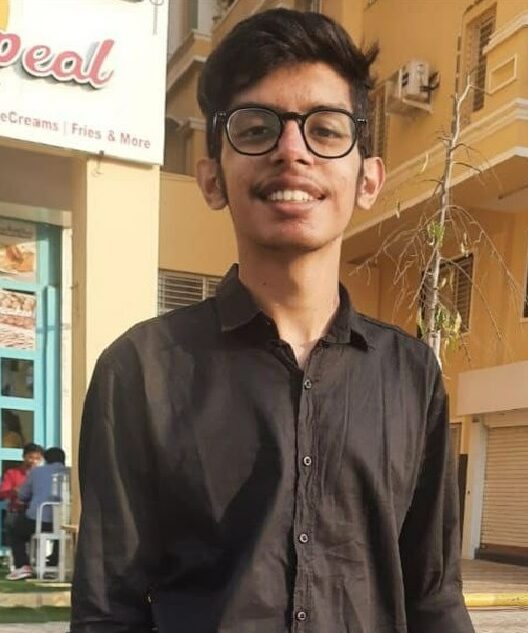 Jatin is an aspiring dentist with a keen interest in video games who likes to spend his time playing an array of different games. Other than that, he is a die-hard basketball fan who often embraces R&B music.