Players all across the world cannot keep their calm. Season 12 of Call of Duty Mobile is right around the corner and the hype is real. Season 11 Anniversary Update was a humongous update. It was also arguably, one of the best updates the game has ever seen.
Since its launch, Call of Duty Mobile has become one of the most sought-after games on the mobile platform. The realistic graphics and fast-paced gameplay have managed to attract many gamers' attention over a period of 1 year. It has become one of the fastest-growing FPS games on the mobile platform with over 148 Million downloads.
With the consistent introduction of new maps, weapons, characters, modes, and much more, Activision has really managed to keep its audience entertained. However, with the inflow of such large quantities of content, a lot of players have attained interest in live streaming their gameplay on various online platforms. They not only showcase their skills via live stream but also help other players by talking about tips and tricks to improve their skills. So, today we will be talking about some of how players can stream COD Mobile live.
---
How to live stream Call of Duty Mobile on YouTube, Twitch:
YouTube and Twitch are some of the biggest platforms where players live stream their gameplay and millions of people log in daily to watch other people stream their games live.
---

MUST-READ: COD Mobile 'Low Recoil' Fennec Loadout
---
Live streaming has become a trend these days, especially since the release of competitive games on the mobile platform. So, there is actually no reason "not to" start live streaming from your mobile phones. Our team will help set you up. So, without further ado, let's get into it.
---
How to live stream Call of Duty Mobile on YouTube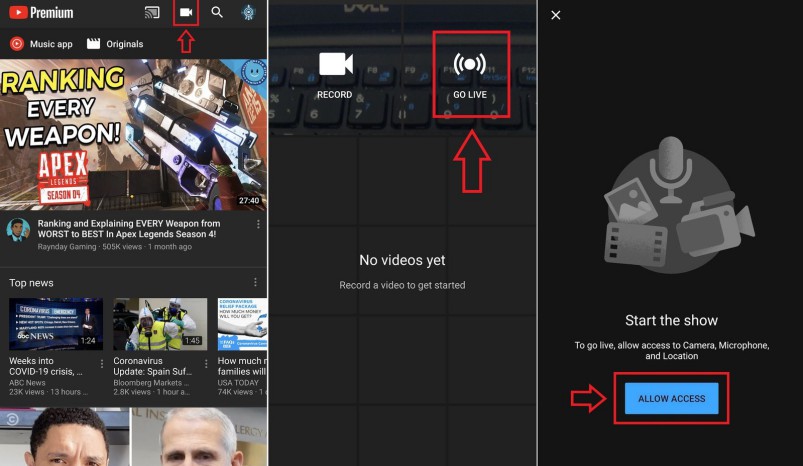 YouTube requires you to have at least 1,000 subscribers to stream from your mobile device. It's an unfortunate change since YouTube Gaming used to be one of the best ways to get up and going when it comes to streaming Mobile games. You can definitely use this app to Live stream your Call of Duty Mobile gameplay.
If you're among those who have at least 1,000 subs, then here's how to get streaming with the main YouTube app.
Open the YouTube app.
Tap the Capture (camera) icon next to the search button.
Select Go Live.
Allow access to your camera, microphone, location, then tap Create Channel.
Tap the phone icon in the top right.
Set up your stream title, description, and privacy settings.
Set your thumbnail and screen orientation.
Select Next to head to the final steps.
Hit Go Live to start the stream.
That is how you can Stream live while playing Call of Duty Mobile on YouTube.
---
How to live stream Call of Duty Mobile on Twitch:
Players can do live streaming on twitch via 2 different methods.
OBS
For starters, the Twitch app for a smartphone does not currently let you stream games from your phone to your Twitch account. The feature will probably be introduced somewhere down the road, but it's looking less likely by the day. For now, you can watch "IRL" with a camera or microphone on your computer, so the Twitch app is a decent choice if you want to use Twitch as a vlogging tool, or if you want to just look at your favourite Twitch streamer.
---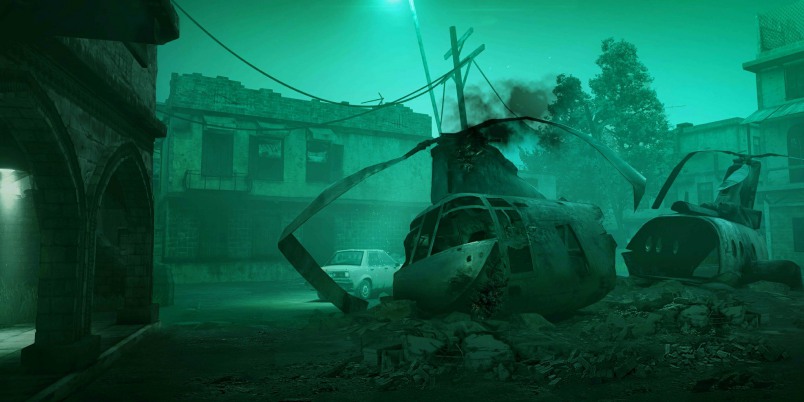 MUST-READ: Call of Duty Mobile Night Mode in Season 12
---
But we're here to stream a certain amount of Android gaming, which means that you need streaming apps for yourself. Open Broadcaster Platform (OBS) is the most common open-source streaming application. Our Windows Central team have a pretty decent guide to setting up OBS so you can verify if you need someone to hold your side.
OBS lets you record and stream from your PC, Mac or Linux to Twitch. Although PC or computer games are the most popular Twitch games with OBS, you can use USB debugs and a screen recorder programme to create a video source from which to draw on your Android PC. You can use a video source.
You would need to open the Developer options on your phone to prepare your phone to share your screen with your device.
Go to Settings
About Phone
Tap build number 10 times or until the developer options have been unlocked.
Access the options for developers and toggle on USB debugging.
You would then have to find a trustworthy application to run your phone on your computer's window. Once you've got OBS set up to your Twitch account, your phone is connected and streaming to your computer, and you've laid out your stream with a webcam or different graphics, there's nothing left to do but start streaming!
Streamlabs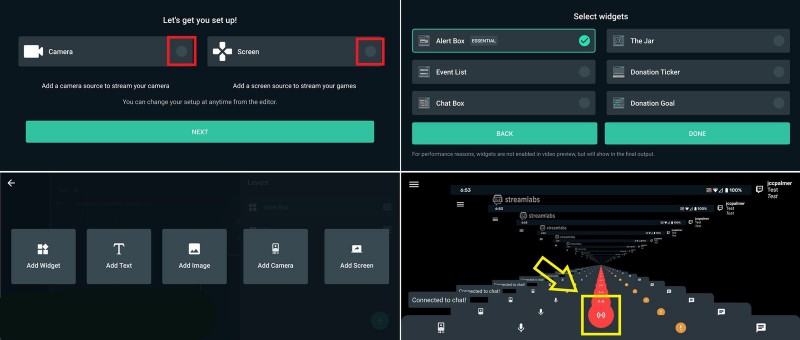 We also have another method for you to live stream on the Twitch app, just in case you have troubles figuring out the previous method.
Download the Streamlabs app and sign in to Twitch upon asking.
Grant the mic and audio permissions, plus the setting to allow it to draw over other apps.
Set up your screen and camera Sources and your Widgets (you can add more in the Editor section later).
Hit the red Stream button in the centre of the bottom bar, input your stream info, and hit OK.
You have many choices open to you, such as the stream resolution and framerate, server location, etc. Compared to the above process, Streamlabs offers a much simpler, and fully mobile, streaming experience
There are also a lot of other apps which allow you to record your gameplay and stream live, however, our team has researched a lot to come up with some of the most efficient ways to Live stream your CALL OF DUTY Mobile gameplay.
So, what are you waiting for? Thousands of people are waiting on those platforms to see some of your best live in action. Go ahead and start live streaming now!
Follow us on Twitter & join our Telegram channel for more post-updates.
---
Abhigyan identifies himself as a tech geek, gaming cognoscenti, and also a connoisseur of music. Unidentified and mysterious phenomena never fail to gather his undivided attention. When not reading about bizarre and perplexing entities across the Universe, he can often be found cheering for his favorite teams in Football.