Heya! We have updated this article with a fresh Gunsmith Loadout. 
---
Check out the updated content below
Season 12 Going Dark of Call of Duty Mobile has perhaps been one of the best updates the game has ever since over a period of 1 year. It can arguably be said that Season 12 has superseded the benchmark which was laid down by the Season 11 Anniversary Update.
The Season 12 update has got for its players a plethora of new rewards and unlockable content like new characters, weapons, modes, maps, and much more. Along with all that, certain weapons have been nerfed and buffed in Season 12. Today we will be talking about one such underrated Assault Rifle – The BK-57.
---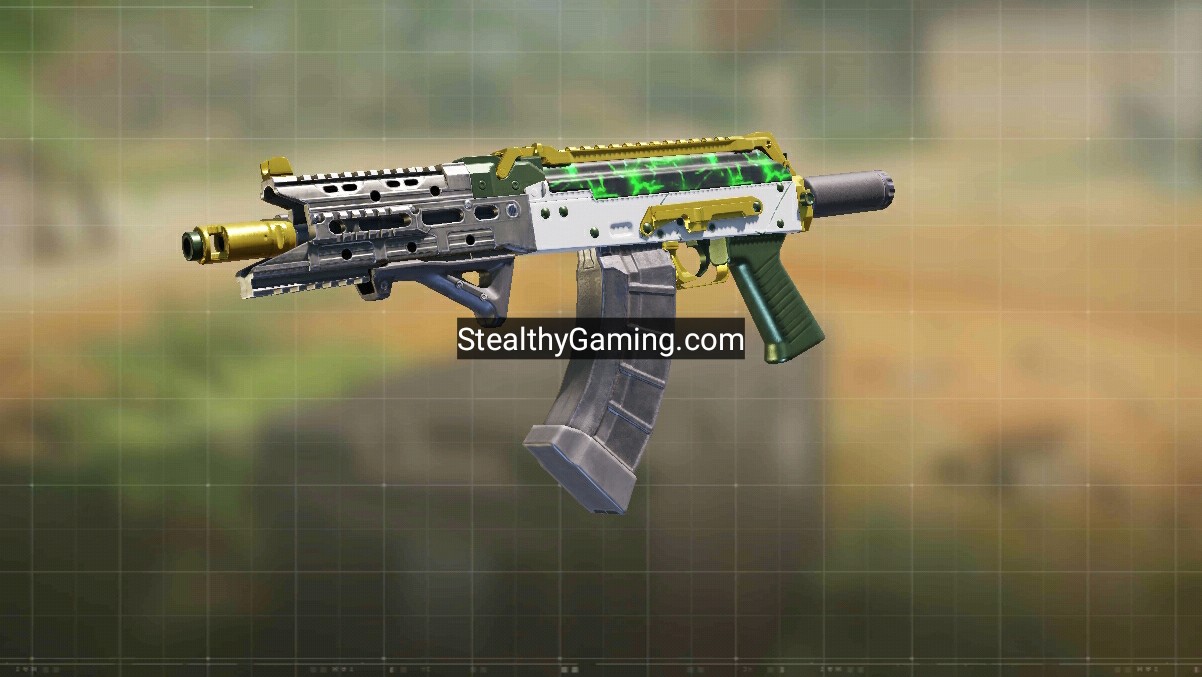 Also Read: COD Mobile AK117 Gunsmith Loadout
---
Ever since the launch of the gunsmith feature and with the addition of new weapons with every Season, players have always found it difficult and tedious to choose the 5 best attachments from over 50, to enhance the performance of their favorite guns. That's where our team comes in.
We have been actively researching on creating 'purpose-oriented' Gunsmith loadouts for a weapon. Earlier in this series, we have mentioned the loadouts like "No Recoil' KN-44, 'Fast ADS' DR-H, 'Fast ADS' HG-40, and a lot more. Make sure to check all loadouts here.
COD Mobile BK-57 Gunsmith Loadout:
The BK-57 is an Assault Rifle in Call of Duty Mobile. It has high accuracy, a decent fire rate, and damage. Because of the above-mentioned stats, the BK-57 is one of the most well-balanced weapons amongst ARs. The Weapon is available for free for the players. To unlock it, players, much reach level 34. After reaching level 34, players can get their hands on the very reliable BK-57.
---
MUST-READ: HOW TO LIVE STREAM COD MOBILE
---
Before we get started, we would like to emphasize the fact that no weapon is perfect. A single weapon alone cannot perform exceptionally well for different kinds of players throughout different modes and maps. The efficiency of a weapon is largely dependant on the player. So players are advised to draw inspiration and choose the weapon which suits their gaming style the most.
Best BK-57 Attachments:
Muzzle –no change
Barrel –MIP Light Barrel (Short)
Optic – no change
Stock – YKM Combat Stock
Perk –no change
Laser – OWC Laser -Tactical
Underbarrel – Elite Foregrip (New Attachment Unlock Guide)
Ammunition –no change
Rear grip – Granulated Grip Tape
The above attachments were specifically chosen to increase mobility as well as the accuracy of the weapon. However, this was achieved at the cost of Control. The weapon itself is quite stable so, the slight compromise on the control of the weapon for increase accuracy and mobility is manageable
( Update – January 22
We have changes the attachment combination for our fast mobility BK-57 loadout. A new under-barrel attachment called Elite Foregrip has been added in COD Mobile recently with the new BK-57 draw.
The attachment increase vertical as well as horizontal recoil control, which makes it very usable. With Elite Foregrip attachment, we have ensured more recoil control in our loadout)
---
Check out the stats for the Base Variant of the weapon for comparison:
The BK-57 is a very reliable and efficient weapon overall. The nature of the weapon makes it suitable to use in close to mid-range combat. The weapon can prove to be very useful in modes like Domination and Hardpoint. The BK-57 is expected to perform well in maps like Crossfire, NukeTown, Crash, etc.
Slap on the best attachments for the BK-57 and help yourself gather a couple of MVPs in Ranked Matches.
Subscribe to our Youtube Channel. Follow us on Twitter & join our Telegram channel for more post-updates.
---
Check out GUNSMITH LOADOUTS here –
Abhigyan identifies himself as a tech geek, gaming cognoscenti, and also a connoisseur of music. Unidentified and mysterious phenomena never fail to gather his undivided attention. When not reading about bizarre and perplexing entities across the Universe, he can often be found cheering for his favorite teams in Football.