Call of Duty Mobile has been celebrating its first anniversary quite extravagantly. COD Mobile has been giving out freebies and unlockable content to all the payers across the world. In Season 11 Anniversary Update, Call of Duty Mobile went all out and have released a ton of rewards for the players like New characters, weapons, skins, maps, modes, perks, and much more. The quantity of the released rewards is so huge that it is overwhelming, to say the least.
With new rewards being released every couple of days, players all around the globe have been grinding more than ever to rank up and unlock all of them. Ranking up faster has never been this important. That is where our team of dedicated researchers comes in. We try out all the methods to bring to you the best and most efficient methods to rank up faster in Call of Duty Mobile to unlock all the rewards quickly.
---
MUST-WATCH:
---
How to rank-up fast in Call of Duty Mobile
Players receive XP for pretty much every action they do in the game. They receive CP for completing the daily tasks, seasonal events, etc. The basic strategy would be to play and grind a lot to gain a lot of XP. However, we can guide you towards the most efficient and least tedious way of doing so.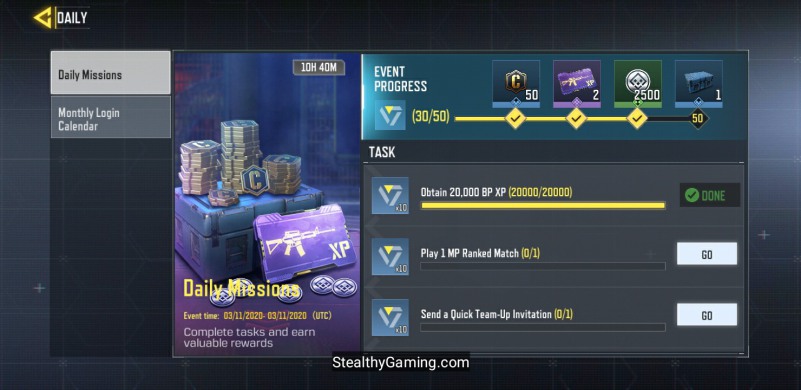 First off, players can complete the daily tasks to gain some XP. The tasks are very easy and can be completed easily within 10 – 15 minutes.
The primary means of amassing XP is via Multiplayer and Battle Royale modes. In Multiplayer and Battle Royale modes, players receive XP for every kill they secure and also the amount of time they spend in the game.
From this, it is evident that playing Battle Royale matches will gain more XP than regular Multiplayer matches. So, to rank up faster we would suggest you play a lot of BR matches.
---

MUST-READ: COD Mobile 'Low Recoil' Fennec Loadout
---
Also, if you like playing multiplayer matches more, don't worry we've got you. Not every multiplayer match will get you the same XP. So, you need to play a certain type of multiplayer matches to ensure that you gain the maximum XP.
Playing Multiplayer matches like 10v10, Hardpoint, Domination increases the time you spend in-game and also gets you more kills than the other modes. Also, we would suggest going for shorter maps like Rust, Shipment 1944, Nuketown. This is so you can start killing enemies from the moment you respawn and no time is wasted in searching for the enemies.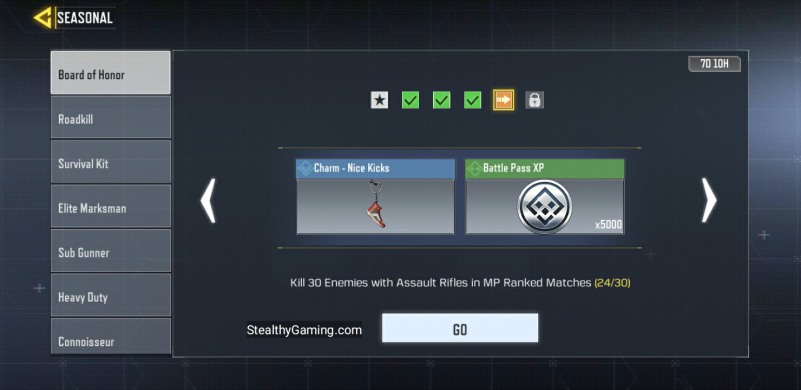 Then we have the Seasonal and Featured Events. In the Seasonal Events, Call of Duty Mobile provides us with a series of missions and tasks. Completing these tasks will fetch you not only XP but also a lot of other rewards.
You can also gain a bit of extra XP through creating or joining a Clan. This is really easy to do – just tap the 'CLAN' button at the bottom of the main menu screen.
Also, try to build your own squad of friends and play matches with the squad. This is because players get an additional 5% XP if they play matches with their friends.
That's all for today. Make sure to follow the above-mentioned ideas to rank up faster than your friends and get your hands on all the rewards.
Subscribe to our Youtube Channel. Follow us on Twitter & join our Telegram channel for more post-updates.
---
Check out GUNSMITH LOADOUTS here –
Abhigyan identifies himself as a tech geek, gaming cognoscenti, and also a connoisseur of music. Unidentified and mysterious phenomena never fail to gather his undivided attention. When not reading about bizarre and perplexing entities across the Universe, he can often be found cheering for his favorite teams in Football.