Call to Duty Mobile has been labeled as one of the most popular mobile FPS games since the launch back in October 2019. Players liked realistic, relentless, fast gameplay and the variety of maps all the time. The game has been downloaded over 148 Million times to date. That's how popular the game has become.
As the gunsmith feature was rolled out, and as new weapons were added every season, players constantly felt that the choice of 5 best attachments out of more than 50 to upgrade their preferred weapons had been difficult and tedious. That is where our group comes in.
We have been actively researching on creating 'purpose-oriented' Gunsmith loadouts for a weapon. Earlier in this series, we have mentioned the loadouts like "No Recoil' KN-44, 'Fast ADS' DR-H, 'Fast ADS' HG-40, and a lot more. Make sure to check all loadouts here.
---
Also Read: COD Mobile Razorback Gunsmith Loadout
---
COD Mobile HBRa3 Gunsmith Loadout:
With weapons being buffed and nerfed with every new season, it is still prudent to have all weapons updated to the max. Also, what's more, critical is that you shape the weapon according to your gaming style.
We should also advise you not to use a "perfect" firearm. The effectiveness of the weapon depends primarily on the player. For example, a player who likes to take an interest in the relentless short proximity fight, won't find a long-range weapon accommodating and the reverse way around.
Thus, we underscore unequivocally that our loadouts and guns are influenced by players. At the end of the day, though, you can separate the different systems and arms and locate the weapons and assemble the most appropriate for your game style.
---
MUST-READ: COD Mobile: New Voice-Overs to Arrive in Next Season Update
---
HBRa3 No Recoil Gunsmith Loadout
The HBRa3 Assault Rifle is one of the OG weapons in the game. Most veterans had once considered the HBR as the best weapon in the game. However, the HBR is still quite a competent weapon and with the right attachments, it can become a force to be reckoned with in the game.
Best HBRa3 Attachments: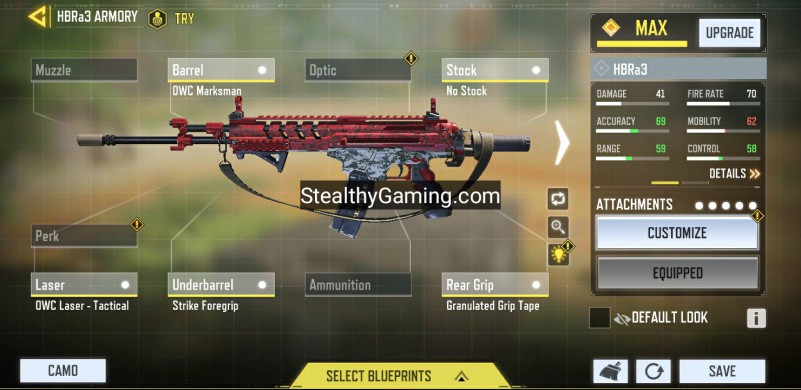 Muzzle – no change
Barrel – OWC Marksman
Optic – no change
Stock – No Stock
Perk – no change
Laser – OWC Laser -Tactical
Underbarrel – Strike Foregrip
Ammunition – no change
Rear grip – Granulated Grip Tape
---
Check out the stats for the Base Variant of the weapon for comparison: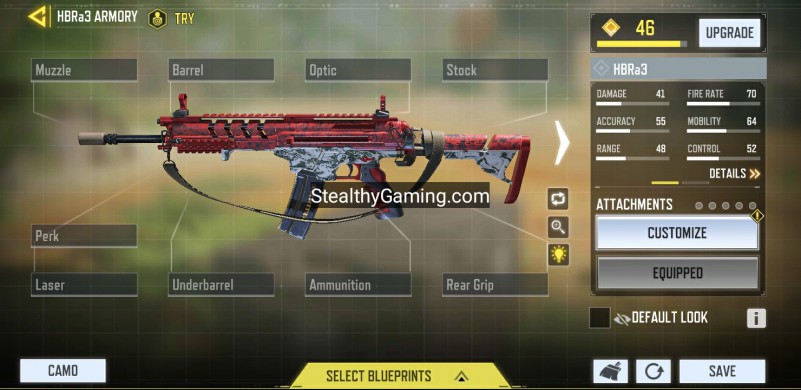 ---
How to use HBRa3 No Recoil Loadout:
The HBR No Recoil loadout is basically the normal HBR on steroids. In this build, we have primarily focused on increasing the Accuracy, Range, and Controls of the weapon. However, it was achieved at the cost of mobility. But it was a good enough trade-off
The HBRa3 No Recoil loadout can be used in pretty much all maps, as it is a decent weapon in both long- and close-range combat. It is especially useful in modes like Hardpoint, Domination, and Team Deathmatch.
So, be sure to give this build a try. It will help gather you a couple of MVPs. And, don't forget to keep grinding.
Subscribe to our Youtube Channel. Follow us on Twitter & join our Telegram channel for more post-updates.
---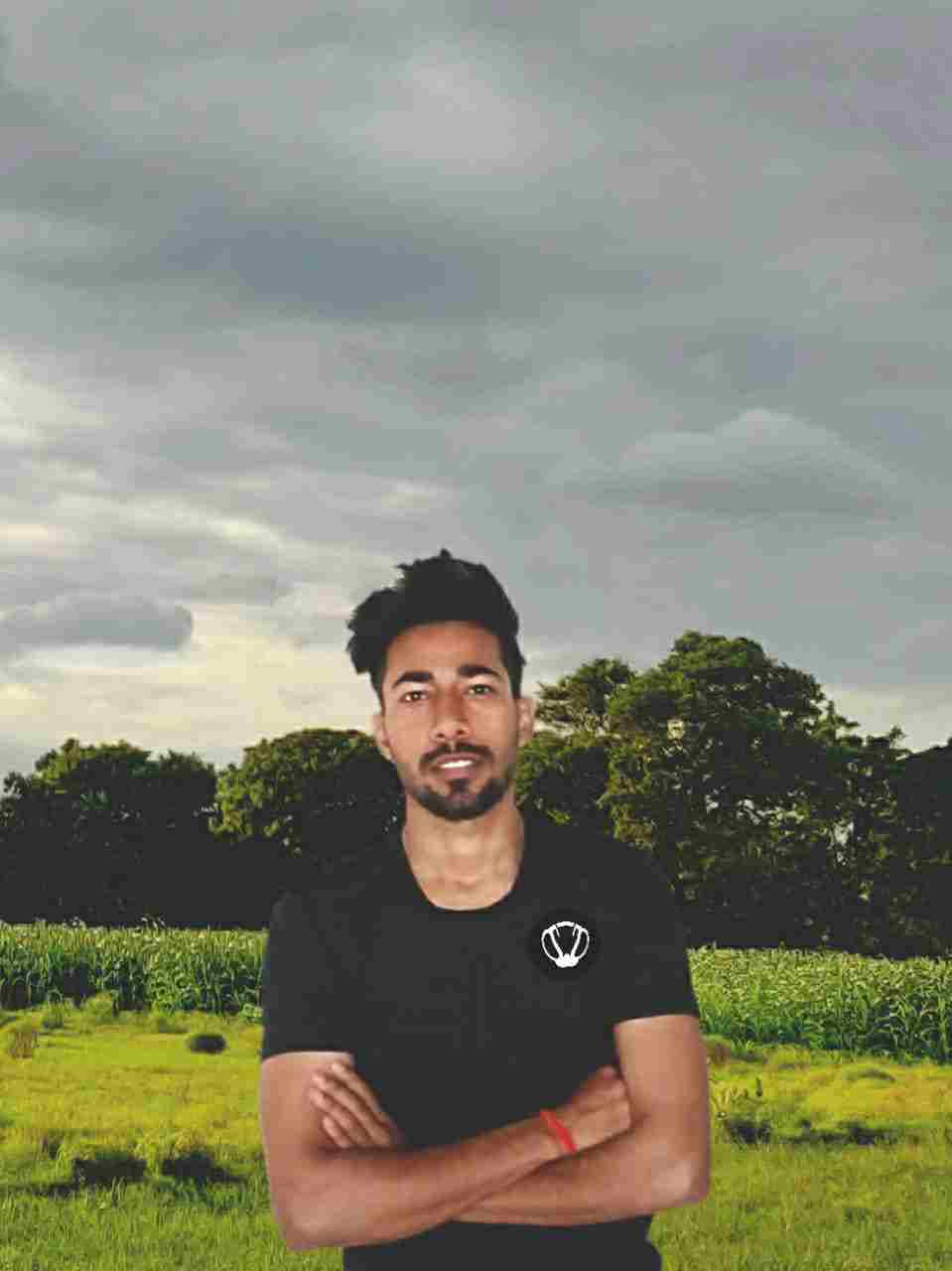 A gaming aficionado. Sometimes he can be seen fabricating a poem or feeding on a good sci-fi novel.