Season 9, the most significant update of Call of Duty Mobile, arrived last week. Along with the content like new operators, maps, modes, the update brought the brand new Gunsmith feature to CODM. Well, a majority of the content was rolled out on the first day of the update, but that was not it, as a lot of content has been scheduled for upcoming weeks.
Thermite is one of the upcoming content, and here we will be talking about it. But before we start, we would like to share our views on the new Gunsmith feature. In the past week, we tried our hands on different CODM weapons and created the best 'purpose-oriented' loadouts. In earlier posts, we mentioned 'No-Recoil' KN-44 weapon build, 'High-Mobility' RUS-79, 'Fast-ADS' Kilo, and a lot more. You can check out all the loadouts here.
---

---
Now, let us talk about the upcoming lethal item – Thermite. Thermite is a throwable item which first debuted in Call of Duty 2 and was available in 2019's Call of Duty Modern Warfare and Warzone. Well, now, it is making its way to the Call of Duty Mobile season 9.
As mentioned, Thermite is a throwable item like Grenade and Molotov, but its way of dealing damage is different. Thermite sticks to a surface and burns at extreme temperatures, melting material with molten iron, instead of exploding like frag-grenade.
Well, talking about the current status of Thermite in Call of Duty Mobile, it's locked for now. If you try to select the Unlock button, a pop-up appears, says 'Stay tuned,' suggesting Thermite will be available later.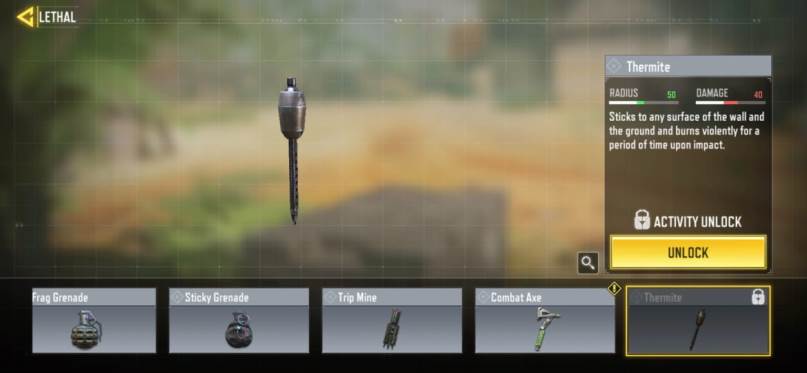 ---
(Update- 1)
An in-game loading screen provides some information on the upcoming content in CODM, according to which, Thermite will surely arrive on 28th August officially in the game.
---
---
According to us, the new throwable will be available with the new Seasonal Event, and players will have to complete a set of missions to unlock it. FYI, a new perk and Outlaw's rare skin made their way to CODM with Seasonal events.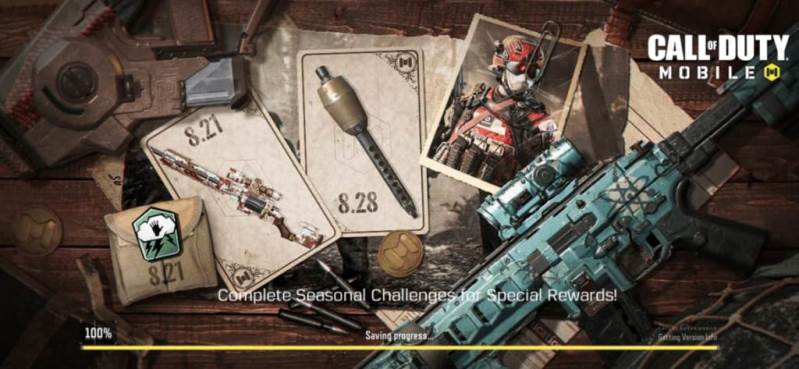 Well, that's pretty much it. Stay tuned; we will keep you updated with the latest related news and info.
---
(Update- 2)
The all-new throwable – Thermite is now available in Call of Duty Mobile. And as we anticipated before, the lethal item can be unlocked by completing the Seasonal Event missions.
Players will need to complete a set of missions to unlock it. But, missions for Thermite are pretty easy, can be done within half-an-hour.
Follow us on Twitter & join our Telegram channel for more post-updates.
---
Check out GUNSMITH LOADOUTS here –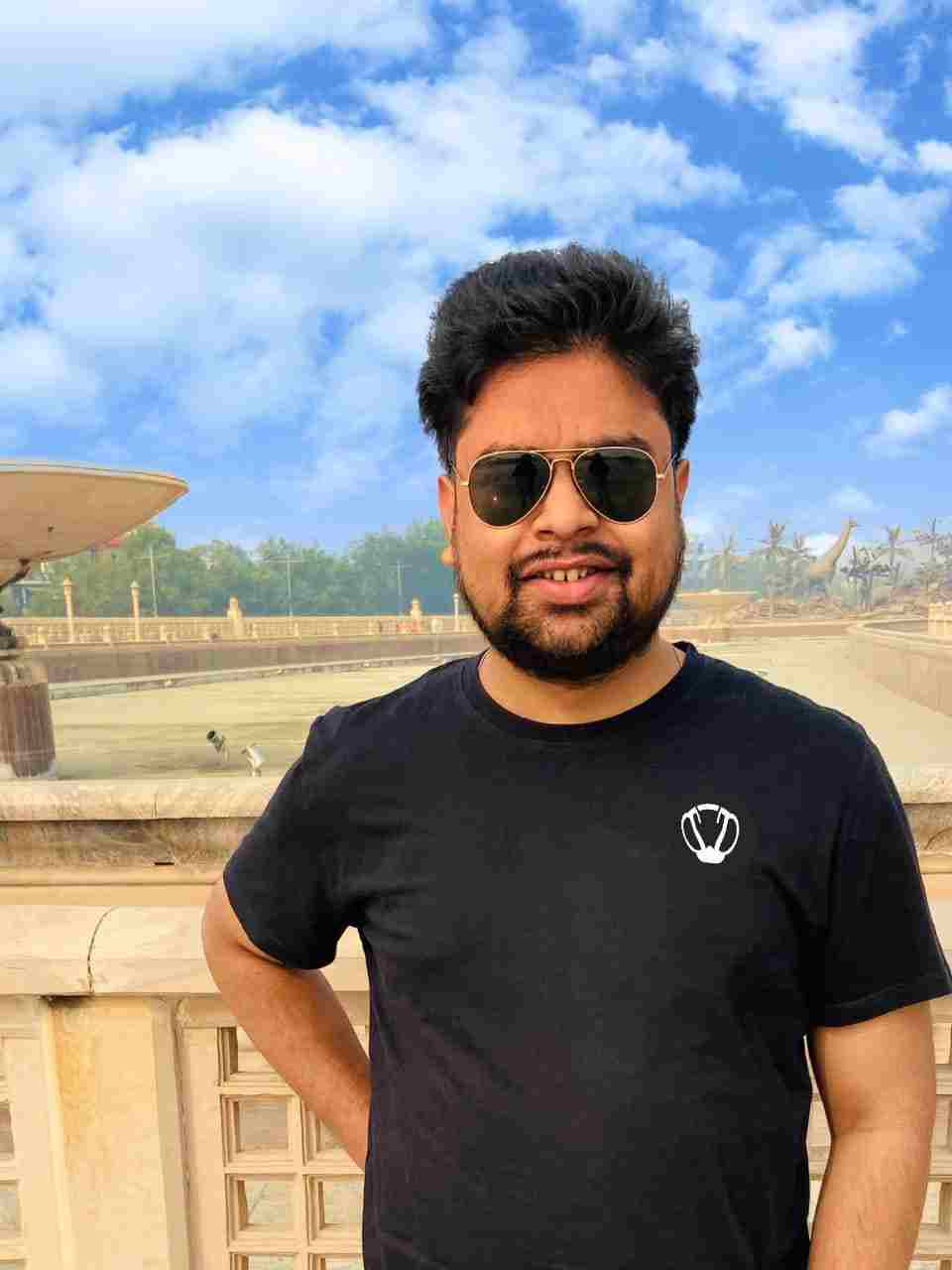 Vivek has been a fan of the COD franchise since forever. Perfection is his forte and the same can be seen in his work. He loves to invest his time in creating awesome content on YouTube and discovering the latest games.