Season 9 of Call of Duty Mobile has been the most significant update in the history of CODM, brings the Gunsmith customization feature, new operators, maps, and whatnot. Well, a lot of adjustments have been made to weapon stats too. Nerf to the previous season's meta and buff to some worthless weapons have left CODM players startled.
Well, some players are enjoying the new update, but some are having a hard time understanding Gunsmith featured. On top of it, the new adjustments in the weapon-stats have only added difficulties for some players. But, this is it, this is how it works. You can't keep on using Cordite forever, as the developers want you to try other weapons too.
---
---
Recently, Season 8's meta like Cordite, RUS have been nerfed. Additionally, weapons like ICR, HG-40, ASM have been buffed. Well, if you want to keep improving, you have to upgrade yourself and your game style. That's why you should try your hands on the newly buffed weapons.
Well, we have been experimenting with Gunsmith and several weapons. In our recent posts, we have mentioned the best loadouts for KN-44, DR-H, Kilo, and a lot more. Make sure to check all loadouts here.
---

---
Also, according to us, among the newly buffed weapons, ICR could be the meta-weapon of CODM season 9. We have tried creating a 'No-Recoil' Gunsmith loadout for ICR-1. Make sure to check it out.
COD Mobile ICR Loadout Guide –
Here, we will be mentioning the Gunsmith guide for ICR, the newly buffed AR in Call of Duty Mobile. The weapon-build we are about to discuss is focused on increasing the Recoil Control, Accuracy, and Range.
With our customization, ICR comes out to be a 'No-recoil' weapon, even at high ranges. Also, we would like to make it clear that here, the mobility of the weapon has been sacrificed, and it's apparent, as every attachment has its own pros and cons.
It will be futile if someone decides to play close range with this weapon build as it's meant to be used at medium to long-range.
Best ICR Attachments –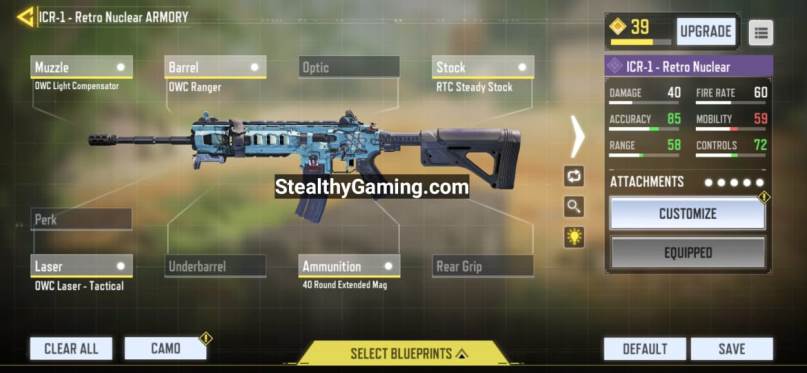 Muzzle – OWC Light Compensator
Barrel – OWC Ranger
Optic – (No Changes)
Stock – RTC Steady Stock
Rear Grip – (No Changes)
Ammunition – 40 Round Extended Mag
Underbarrel – (No Changes)
Laser – OWC Laser – Tactical
Perk – (No Changes)
---
Note: The post will be updated continuously to provide you with the best loadout possible. Stay tuned!
---
Check out the weapon-stats of the base weapon for comparison.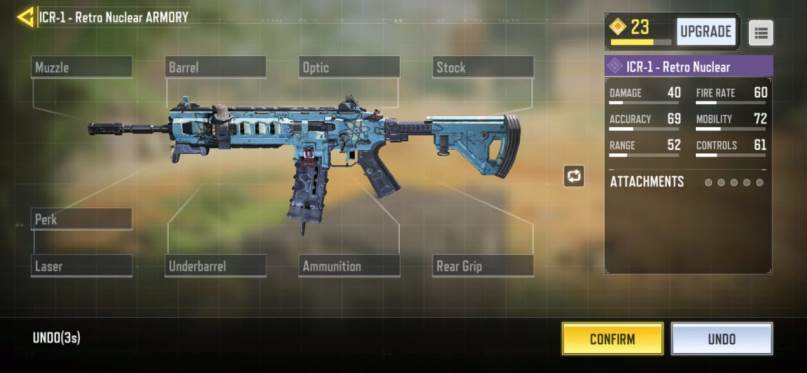 How to use No-Recoil ICR build –
This ICR-build is best for medium to long-range fights. This is evidently the best Assault rifle for long-range engagements in season 9, with effortless recoil control and better damage range. You can count on this build any day, whether it be a Domination, Hardpoint, and even TDM match.
This weapon build can also be used as a primary weapon in Battle Royale too. The high-range and high-accuracy will be really helpful in long-range fights.
That's pretty much it. Stay tuned; we will be sharing more "purpose-oriented" weapon build on our website.
Follow us on Twitter & join our Telegram channel for more post-updates.
---
Check out more GUNSMITH LOADOUTS here –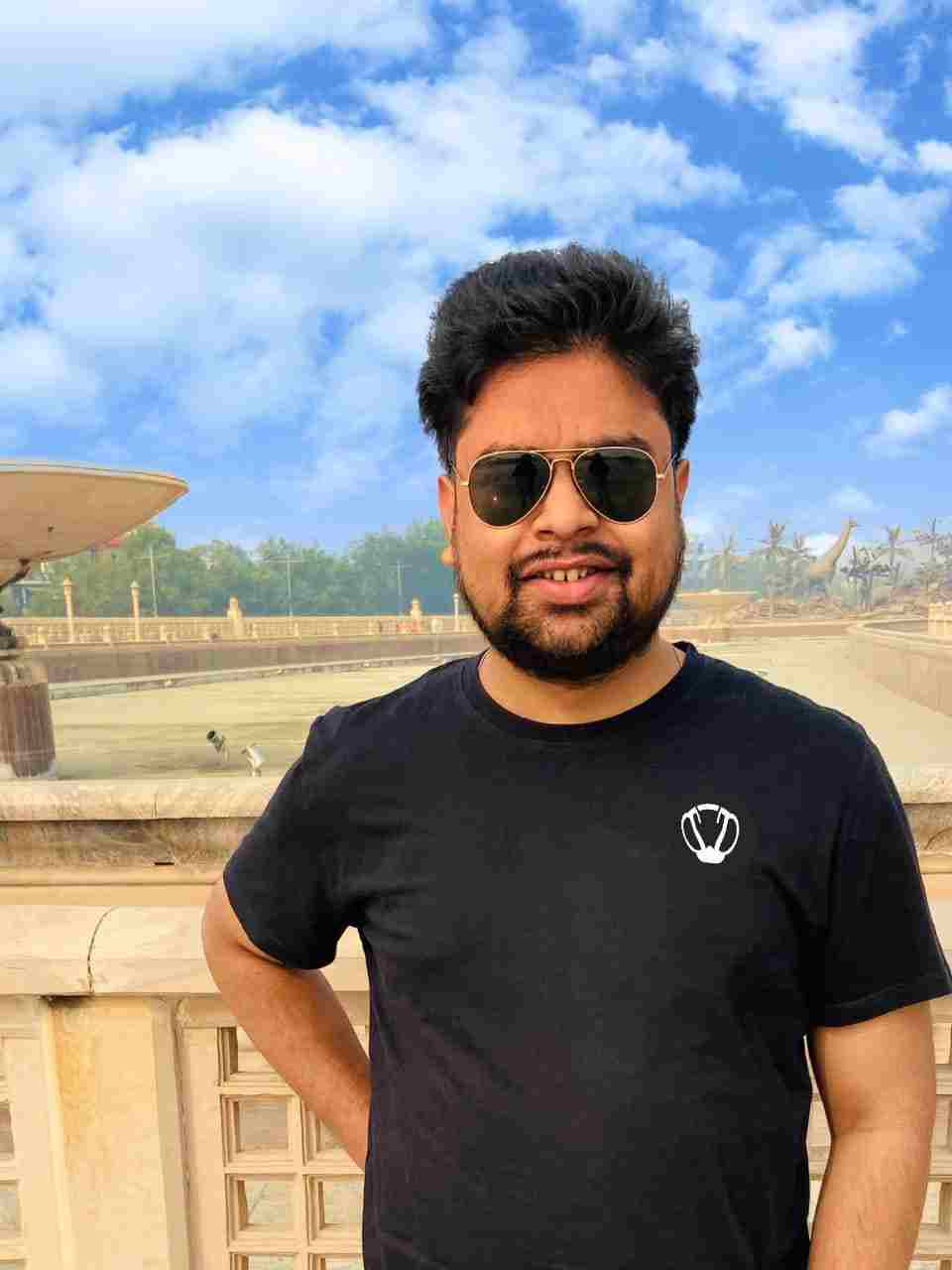 Vivek has been a fan of the COD franchise since forever. Perfection is his forte and the same can be seen in his work. He loves to invest his time in creating awesome content on YouTube and discovering the latest games.