Apex Legends Mobile has always been the main topic of conversation ever since its launch. Players have gone insane about the fact that the hugely successful Battle Royale game is now available on mobile gaming platforms as well.
The Legends in Apex Legends Mobile are characters with unique abilities similar to those seen in Overwatch and League of Legends. Each main character performs in a different way and provides a unique function on the battlefield. With so many characters in the series now, there is plenty of variety in terms of gameplay styles and classes to choose from.
The game has really appealed to most players out there. Because of that, the competitiveness level in the game has increased tenfold. As a result of that, a lot of players have been wanting to showcase their awesome wins, clutches, and trick shots. In this article, we will talk about that more.
---
FOR YOU: 
---
How to record Apex Legends Mobile gameplay
To be able to stream or record your gameplay on Apex Legends Mobile, we either need to have an incorporated camcorder, or we can prefer to go through any third-party app. Windows 10, PlayStation, and XBOX all have built-in methods for quickly recording gameplay. But since that isn't the case with mobile phones, we are here to help you out.
Capturing your gameplay footage is generally conducted for three things. One of which is to document the occasion for posterity and bragging rights (if you made a magnificent play in-game, usually on PVP). The second is to upload them to a streaming site so anyone can use them. This covers YouTube as well as online platforms such as Twitch and Mixer.
How to record Apex Legends Mobile gameplay on Android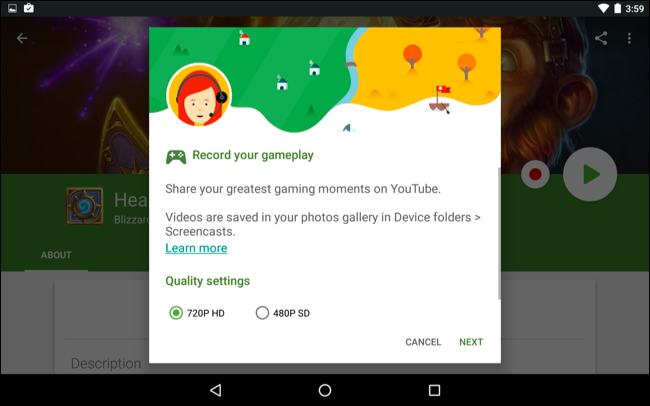 On the Google Play Store, there is almost always an app for something you can think of. Similarly, Google has an interface – the Google Play Games app. Players can use this software to film gaming videos on their Android devices.
The app is available for free on Google Play Store. If you already have the app, make sure that it's updated to the latest version before doing this.
Select a game.
At the top of the game details page, tap Record gameplay.
Select your preferred choice of resolution
Play the game and locate the red record button
Tap the red record button to start recording.
After 3 seconds, your game will start recording.
To stop recording, drag the floating video bubble into the center of the screen and hold it over Close.
Once the recording is complete, you can make the necessary changes to the recording via your gallery. You can also use apps like the AZ Screen Recorder.
Download and install the app
Run AZ Screen Recorder
Launch Apex Legends Mobile
Open the overlay and press the record button
AZ Screen Recorder is just a fail-safe option in case the first method doesn't work. So, you can go ahead and give it a try in case the Google Play games method doesn't work.
However, several OEMs now have a screen-recorder option on top of their in-house designed UI skin. For example, the Chinese smartphone manufacturer OnePlus has a functionality that can record 60FPS gaming at higher bit rates and quality. Other major smartphone manufacturers, such as Samsung, Realme, Oppo, and others, have the screen-recording feature by default.
You can search for the in-built screen recording feature on the drop-down menu of your phone. If your screen-recording option isn't available there, you can search for it. If you find it just click on it to start recording. It usually starts a 3-second count-down before it actually starts recording.
---
How to record Apex Legends Mobile gameplay on iOS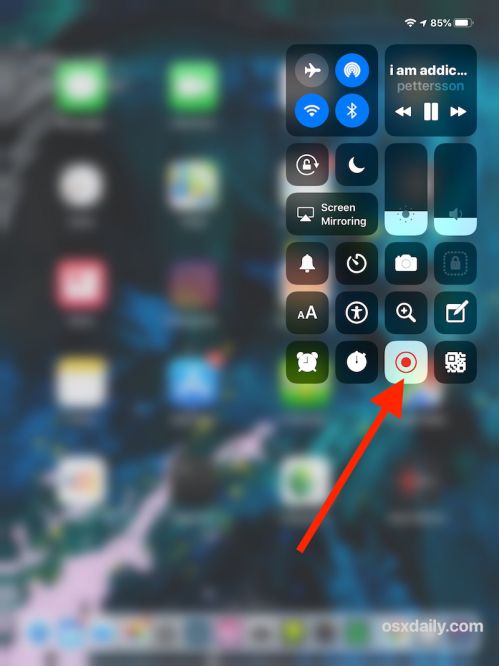 Recording game playthroughs on iOS are just as easy as it is on Android. In contrast to Android, the recording feature is already installed into iOS beginning with iOS 11. Here's how you should go about it.
Launch Settings in your iPhone and look for "Control Center"
Tap "Customize Controls" and Select "Screen Recording"
Play your game and record
Apart from this, you can also use the Replaykit feature which is available on iPhones and iPads. Replaykit is just another inbuilt component this time on iPhone/iPad games. This enables players to save their gameplay videos.
In whatsoever game that appears to support it, you can click the "Record" button and you'll be able to choose if you really want to record the screen or if you want to also grasp audio from your mic. In every game, this button will have a different appearance and will be located in a different location.
To use the Replaykit follow the given steps.
Find out if your game is Replaykit-enabled by looking for the record button on the game. Usually, players can find it on the main menu.
Tap the button and click on which type of recording you wish to get, and run Apex Legends Mobile.
After the recording is over you can decide whether you want to edit the video or save it as it is.
Apart from this, there are also certain other fail-safe options available for iOS users. We have an app called the TechSmith Capture which can be found on the App Store on an Apple device.
It should also do the work in case the prior methods fail to do the job. The app is quite straightforward and easy to use so players shouldn't have a problem using it.
That is how you go about recording all your clutch moments and extraordinary melee kills and finishes in Apex Legends Mobile. Go ahead and give the above-mentioned methods a try to record your gameplay and use them later to post them or stream them.
Subscribe to our Youtube Channel. Follow us on Twitter & like our Facebook page for more post-updates
---
Apex Legends Mobile Guide –
Abhigyan identifies himself as a tech geek, gaming cognoscenti, and also a connoisseur of music. Unidentified and mysterious phenomena never fail to gather his undivided attention. When not reading about bizarre and perplexing entities across the Universe, he can often be found cheering for his favorite teams in Football.