Last updated on May 27th, 2021 at 11:49 pm
Apex Legends Mobile nearly instantaneously rose to prominence a little after the release of the beta version in the Philippines and in India. Players seem to be doing everything they presumably can to get their hands on the link to install the Beta version of Apex Legends Mobile. That is how pumped up the game has become even before its official launch.
Apex Legends Mobile is known for its large inventory of futuristic weapons and the multiple Legends that the game provides. There are so many Legends to choose from that sometimes it can become slightly overwhelming to choose the appropriate character which suits our playing style.
That is why we are back again with yet another guide for a Legend in Apex Legends Mobile. In this article, we will be talking about Bloodhound in detail. So, let's get started.
---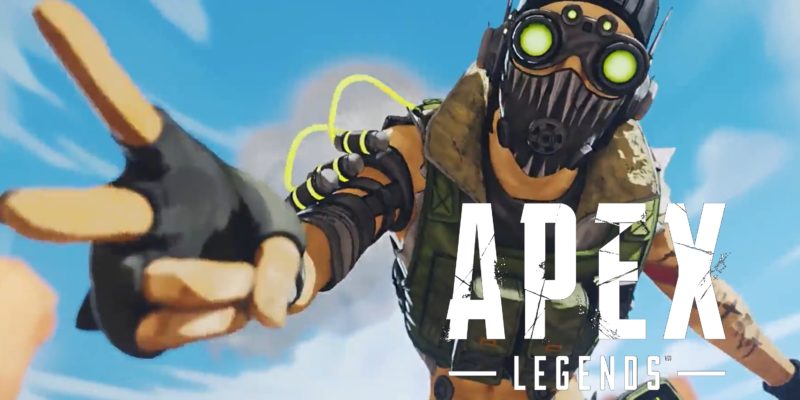 Also Read: How to use Octane in Apex Legends Mobile
---
How to use Bloodhound in Apex Legends Mobile (Bloodhound Guide)
Bloodhound is known across the Outlands as one of the greatest game hunters the Frontier has ever seen. Bloodhound's unmatched tracking abilities are a blessing to every team they participate in, assisting them to root out camouflaged adversaries and detecting the enemy's moves.
Calling on Earth's Old Norse Gods to help guide them, Bloodhound appears to believe that fate is a path that has already been sketched out, ultimately hauling all to their demise.
This is a fairly fascinating skill and it can be quite useful in tracking opponents down who are on the run or that you are battling against. It will display subtle clues such as blood from an injured player, where a player ended up dead, which gun had been used to slaughter them, bullet casings, footsteps, recently unlocked doors, and other small data which can be quite beneficial.
Just below the clue icon, it should tell how long ago somebody else left it over there. If it had been five seconds ago, you could be confident they have not really got far enough, but if that was 55 seconds, they could well be virtually anyplace
---
Tactical Ability: Eye of the Allfather
You could use this to verify locations for potential opponents or to get a decent concept where everybody is distributed out inside a building. You get a glimpse as to where the adversaries presently are, but this does not monitor their movement after that original use of the ability.
Eye of the Allfather is pretty awesome once you realize for certain there are adversaries around you, but if there's not, you put a massive beacon on your head for a fraction of a second. The orange pulse is noticeable to every other squad advancing on your location and this can easily give away your coordinates if you use it too often.
---
ALSO READ:
---
Ultimate Ability: Beast of the Hunt
Bloodhound's Ultimate Ability is fairly fascinating. You get quite a rapid movement, and your sensing skill amplifies which makes it possible for you to locate opponents much easier. Opponents will be outlined in red; you would be able to see them via smoke as well as other potential abilities that obscure image.
This would not enable you to see adversaries through wall surfaces, so just be cautious in confined spaces because you could be ambushed still. Recent footprints also will be highlighted in red, so that you can hunt them down if they try to dodge you.
The above-mentioned are the abilities of Bloodhound and how to use them. The skills of Bloodhound are what make it a very formidable character in Apex Legends Mobile. Use our guide to master his abilities to emerge victoriously.
Subscribe to our Youtube Channel. Follow us on Twitter & like our Facebook page for more post-updates
---
Apex Legends Mobile Guide –
Abhigyan identifies himself as a tech geek, gaming cognoscenti, and also a connoisseur of music. Unidentified and mysterious phenomena never fail to gather his undivided attention. When not reading about bizarre and perplexing entities across the Universe, he can often be found cheering for his favorite teams in Football.