Roblox is a great global platform game that can be played on a PC, smartphone, PS4, or even a Mac. The best part is that there are so many games to select from in so many genres. If you're searching for some excitement and fun in your life, here is the place to go.
Roblox's developer culture is incredible. Given their capacity to produce some really beautiful and engaging games, it's no surprise that they've developed a multitude of different FPS games. Roblox's FPS choices are vast, ranging from clones of famous games to completely unique experiences.
Roblox also offers a diverse selection of games, including action,  simulations,  horror,  adventures, racing, shooting games.
We have got a boatload of active players in Roblox who are also a fan of anime and the world of anime is incomplete without One piece. So in this article, we will be talking about some of the best Roblox One Piece games you can try.
---
Best Roblox One Piece games
The One Piece video game Da Piece takes a lot of inspiration from its forerunners. The new weaponry, areas, and adversaries are fun to explore and battle against, however, whether you're a pirate or a marine.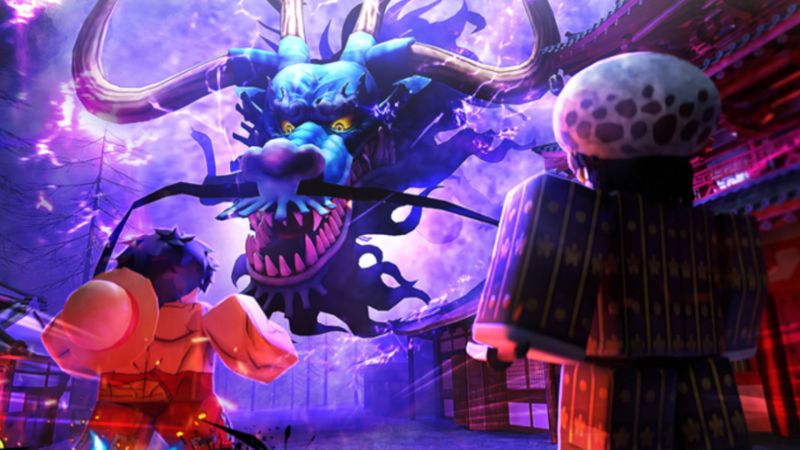 There is intense player against player action between marines, which may be engaged in alone or with a crew. As you explore the enormous environment, you'll also encounter PvE aspects like slaying water monsters and NPCs. As the game grows in popularity, new content is routinely added, including double XP events and a rising maximum level.
---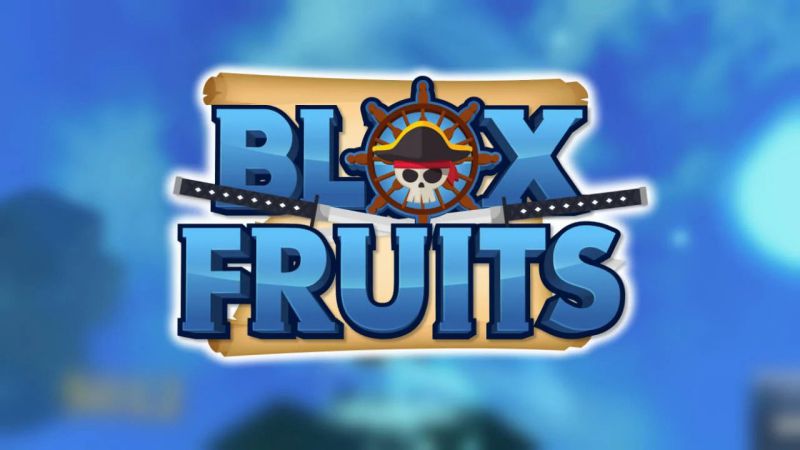 When compared to other games that try to emulate One Piece, Blox Fruits stands head and shoulders above the competition due to its extraordinary polish. You'll encounter more than just stock foes, and your hero will be able to do a wider variety of moves in line with those of a classic platformer or action game. Gaining optimal stats takes time and effort, but with our Blox Fruits codes, you should be able to speed up the process.
---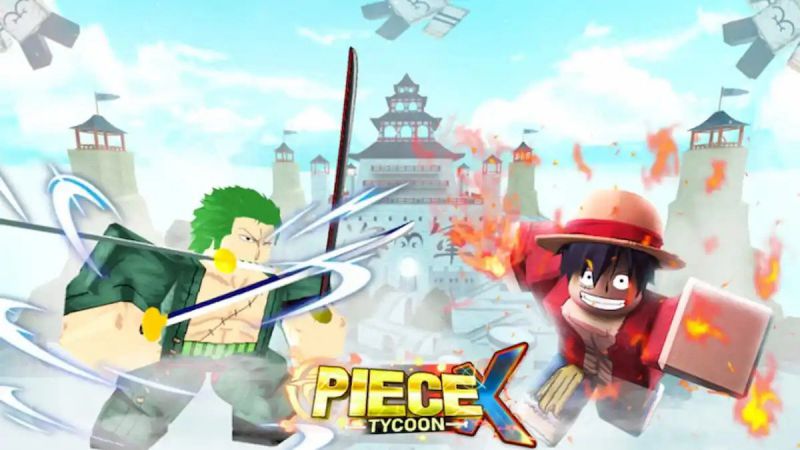 A player in Roblox's Piece X Tycoon may build a dock, hire a crew, and purchase a ship using the money earned by selling cows. Once your vessel is ready to set sail, you may go to Marineford and battle for control of the island using Devil Fruits, which each have a unique purpose.
---
Grand Pirates is a highly detailed and well crafted homage to the universe of One Piece. Entertaining adventures, difficult bosses, and the chance to increase your fame and fortune by plundering other players all add up to a game that's bursting at the seams with pleasure.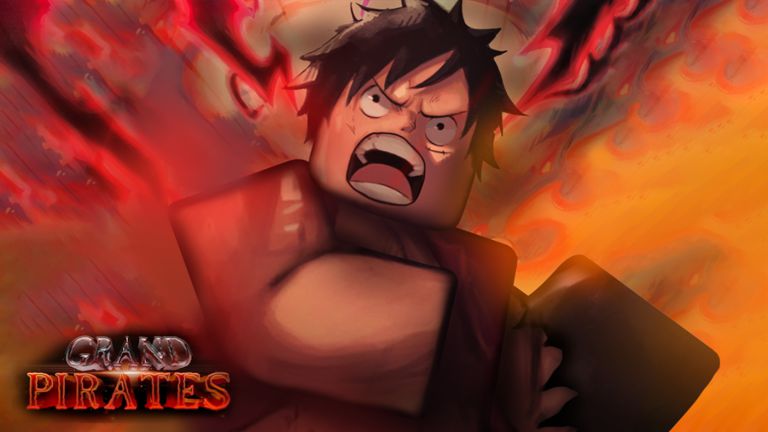 Even if there isn't a Marines faction to join, players won't be lacking for material on the Pirates side, thanks to features like character and crew customisation and frequent drops of devil fruit. Regular updates include new weapons, abilities, fruits, and more, and the game also sometimes drops codes for fans to use.
---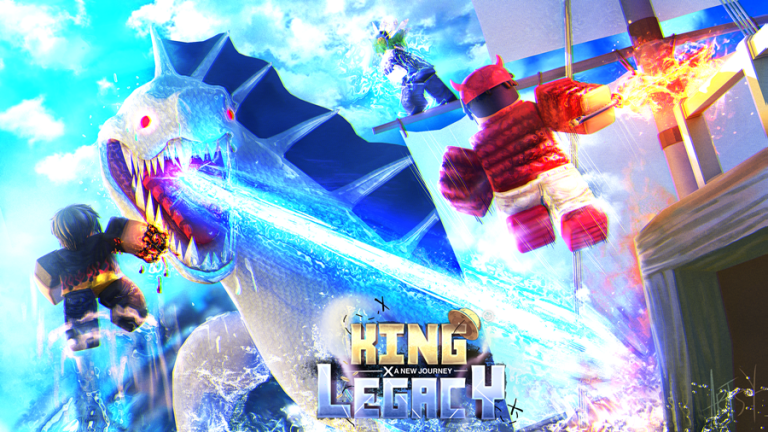 The game of King Legacy is to participate in missions, level up, and explore different locations in order to get stronger. There are 7 Paramecia fruits in this game right now.
King legacy is an open-world action-packed action game — inspired by the highly renowned anime and manga Piece in which Luffy and his crew head off to sea in pursuit of a fabled treasure. It's from the Roblox series produced by Thai piece
In Roblox King Legacy, users would be designing a hero and levelling him up to become even more formidable. You may either play as a pirate or a marine, and you can level up your skills by finding different fruits scattered across the landscape. Aim to become the game's most powerful hero!
---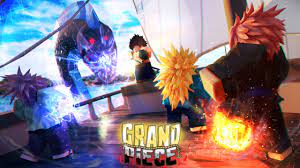 ROBLOX game Grand Piece Online, produced by Grand Quest Games, has finally arrived.
Various swords may be found throughout the game, each with its own special skills and damage.
Take on intimidating enemies, search for treasure and unusual fruits, and create or break crews as you explore remote islands scattered throughout the seas. Your road is your own, also based on the renowned shounen One Piece
---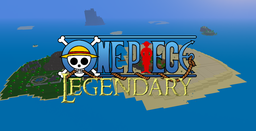 It is an amazing one-piece game. It is often considered as one of the classic One-piece games out there. It is quite grindy in this game. It basically means that you have to train a lot in order to be stronger more than ever. So, it is all about that training in this game to gain more powers and strength.
The game offers more than just mindless fighting. It offers Roleplaying, adventure, and much more.
---
9. One Piece Tower Defense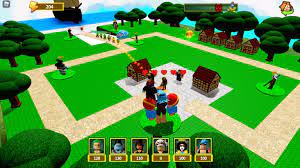 It is a one-piece but, in a tower, Defense version. Each of the towers in this game is based on One-Piece characters. The gameplay is pretty decent and the graphics of the game are quite simple yet crisp.
The maps are pretty huge, especially since this is a tower defense game. This game is a must-try if you are a fan of both one-piece and Tower Defense games in Roblox.
---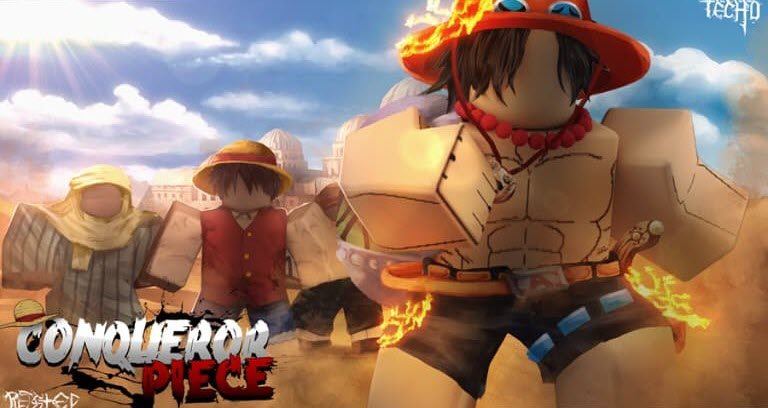 There are a lot of one-piece games on Roblox. So, you are bound to find some really great ones and some other which are not so great. Conqueror Piece was launched on Roblox in October 2020.
Compared to some of the other games on the list, it is not that popular. But just because a game is not so popular, does not necessarily mean it is bad.
Like the anime itself, you get to go on a Sea Voyage in the game. Go through different islands and search for fruits and explore the great map. The fruits help boost your character and make you stronger. You go through the game, do quests in an attempt to search for the one piece.
---
7. One Piece Burning hearts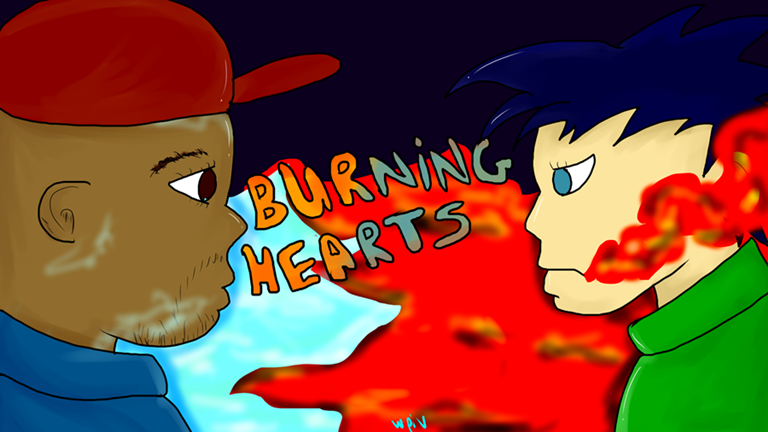 This game is a classic One-piece Roblox game. By classic, we mean that the game looks quite old. The game feels like a vintage Roblox game in terms of its graphics. The game involves you going on Sea adventures, searching for treasures, and basically just trying to survive.
You are the only one who man's your ship most of the time. You also have to keep an eye out for pirates and other sea threats. Try not to fall into the sea too often especially if you have eaten the devil's fruit. The one-piece themed soundtrack which plays in the game is a really special feature of the game.
The game also lets your character use a hoverboard which is quite a cool component of the game. All in all, it is a great One-piece Roblox game.
---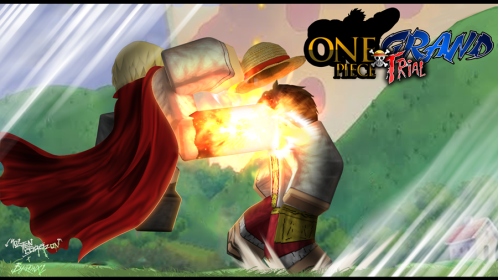 For a more visceral one-piece Roblox game, we recommend a one-piece grand trial. It looks a lot better than the aforementioned game, which was honestly quite vintage. The game also has a faster pace than Burning hearts.
It would not have been a One-Piece game if you did not get to go on a sea adventure and explore the map. You have to captain and man the ship alone and visit various maps. The abilities which the game offers like strength and speed are quite cool.
You can also use cool features like a skywalk, where you get to hover slightly in the air. You could be a devil fruit user; however, it comes with a price. If you are a fan of the anime, you will know that devil fruit users can't swim. So far the game has about 6.3 million visits and is constantly being updated.
---
5. One-piece final chapter 2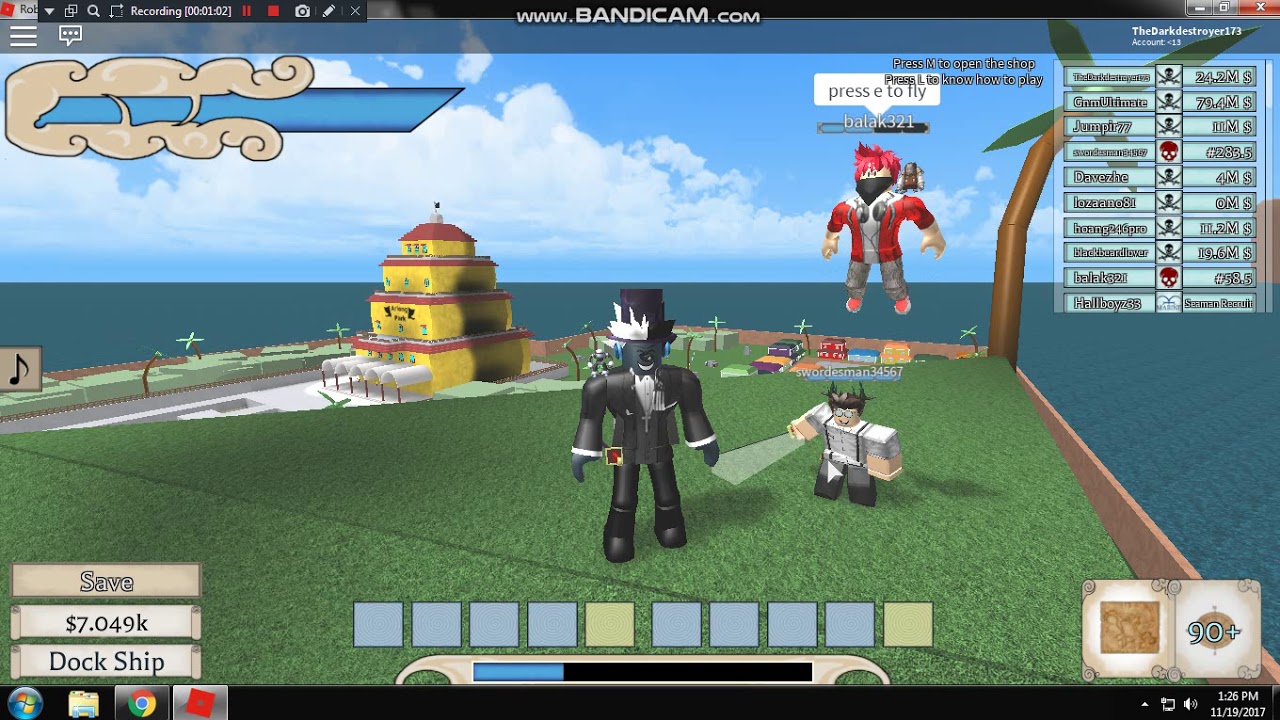 Now for a more violent Roblox One piece game, you have the final chapter 2. The game was launched in 2016 and it has quite a lot of great features, and the devil fruit abilities are ever-expanding. There are about 44 weapons available which you can use for battle. With the majority of the game bosses being pirates and villains from the anime itself.
You could go for missions as well as hunt for treasure. You could also customize your ships and put in whatever designs you desire. If you play the game on a continuous basis, you can upgrade the ship as you go along. The game is really great if you are looking for a full-on action-based one-piece game.
---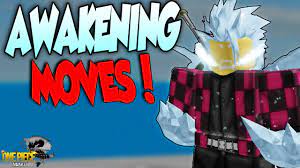 This is a Roblox One piece game that focuses a lot on the Devil's fruits. The game was created in 2019. The Devil's fruit in the game spawns every 45 to 60 minutes and this spawns about 30 min after spawning. So, you might have to ration the use of devil fruits. The water exploration looks pretty good too.
With customizable ships, you get to explore the map and visit islands to hunt for treasure. The game has some really great features with the Devil's fruit abilities consisting of Gombo, chop, Goro, pika, phoenix, and a couple of others.
The game also has a wide array of weapons and fight theatrics which are simply captivating. The controls might be hard to grasp at first. So, you should practice once before you go full battle mode. The game has had about 20.5 million visits since its inception in 2019.
---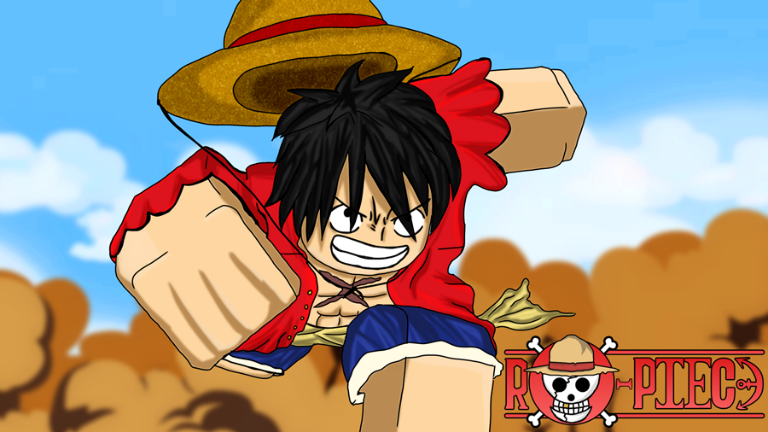 This is probably one of the greatest one-piece themed games on Roblox. It reminds players a lot about the actual anime in terms of the characteristics and the gameplay. One thing you need to know about the game is that the kind of God fruits and stats behind them.
God Fruits are magical fruits located all over the globe that, when eaten, bestow a unique power on the consumer, based on the kind and variety of the Fruit. With one noteworthy exception, a person may only possess the abilities of a single God Fruit.
The game is fast-paced with a lot of action. Some of the power theatrics displayed during battle is really cool and exciting. The game was created and launched in 2018. Since then the game has gotten, 42.9 million visits. It is the kind of game that gets you hooked on it for hours.
---
Now, this is a One-Piece game with an expanding community and growing popularity. One thing which puts One piece online on the second position of this list is the kind of graphics that allow the destruction of properties in the game, giving it a surreal feeling. The graphics of the game are absolutely fabulous.
The fighting moves and power execution are really well portrayed in the game. Like the previously mentioned one-piece game, this one-piece game also has a lot of different fruits in the game like devil fruits, ice devil fruits so on and so forth. All these fruits give your character really complex and cool action moves and powers.
---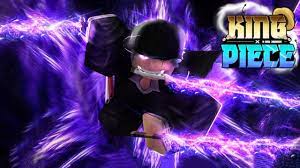 It is one of the most popular Roblox One piece games you can find on the platform. This game is basically a culmination of all the games mentioned above. It literally has everything. From Devil fruits to awesome powerups, Sea exploration along with an expansive map. It even has shape-shifting. You can shape-shift to animals as well as increase or reduce your overall body mass.
The game is a lot newer than the other games on the list and is definitely the most successful with almost 160 million visits and an average of 15000 players per day. The game is definitely one of the best One-piece Roblox games.
---
Follow us on Twitter & like our Facebook page for more post-updates.
---
Check out more Roblox Games –
Abhigyan identifies himself as a tech geek, gaming cognoscenti, and also a connoisseur of music. Unidentified and mysterious phenomena never fail to gather his undivided attention. When not reading about bizarre and perplexing entities across the Universe, he can often be found cheering for his favorite teams in Football.