Last updated on March 29th, 2021 at 01:08 pm
Call of Duty Mobile was launched in 2019 and since then it has been one of the most played and most popular mobile games around the world. The game has been so successful that to date, they have come out with 15 seasons and are currently in their 16th or, now known as, Season Two: Day of Reckoning. COD Mobile was never considered to be a boring or linear game because of its tendency to release regular updates and new content which has almost always been received with open arms by the players.
One of the most unique and best-selling features of COD Mobile is the huge arsenal of weapons with several unique attachments to choose from that you can equip on the weapons to get the maximum output from each weapon. There are other several factors as well, such as different game modes that are fast-paced and intense, and being an online multiplayer, you are sure to have some competitive battles waiting for you.
---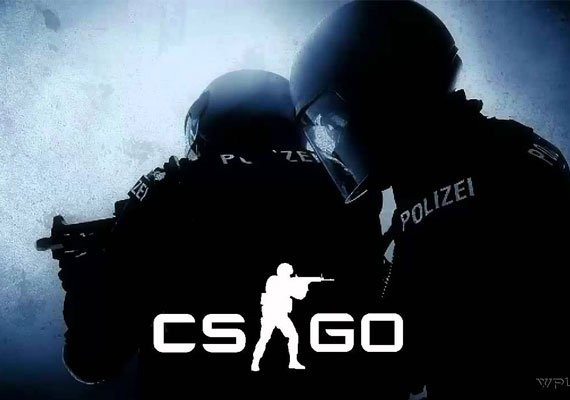 ALSO READ- Top 18 Best Games like CS:GO for Android/iOS
---
Well, the best-selling franchise Call of Duty Mobile has been a prolific source of inspiration for mobile game developers. Hence there are no shortages of 3D shooters with searing visuals and fast-paced gameplay that can be considered as games similar to COD Mobile. Today we will look at the 10 best mobile games that are like COD Mobile for Android and iOS devices.
Top 10 Best Games like COD Mobile for Android/iOS
The ten games that we have rounded up below all make an example of mobile shooters with their presentation and content, offering lengthy single-player campaigns and plenty of terrain for lethal multiplayer battles. Featuring varied modern and futuristic settings, cutting-edge weaponry, tight controls, and deep multiplayer, they are bound to satisfy your cravings for bullet-filled domination and destruction.
---
1. BATTLEFIELD COMBAT BLACK OPS 2 (ANDROID/iOS) –
This cleverly named game is a first-person shooter where you will fight in sniper and rifle stages set in a detailed futuristic environment. You will get to experience more than 60 combat scenarios and cinematic 3D graphics optimized for a wide variety of devices. You will also get to build and defend your own base! Finally, there is a multiplayer mode that will have you engaged in player vs player battles.
---
2. FRONTLINE COMMANDO (ANDROID/iOS) –
This is a third-person POV title, similar in spirit to other Call of Duty-inspired games. As the sole surviving commando after a renegade attack against a ruthless dictator, you are stranded on the frontline and ready for payback. You must use all of your specialized skills to survive the onslaught of enemy forces and avenge your fallen comrades. The game features high-quality visuals, precise controls, advanced physics, and destructible objects. The missions will have you use cover points to take down helicopters, jeeps, and heavily defended enemy forts. To fight the increasingly difficult waves of enemies, you will take to the battle with an artillery of assault rifles, sniper rifles, shotguns, rocket launches, medkits, and armors.
---
3. MODERN COMBAT 5: BLACKOUT (ANDROID/iOS) –
Gameloft's Modern Combat series represent the essential Call of Duty Mobile experience. Blackout, the fifth Modern Combat game, includes fast-paced story missions with various challenges that will take you across locations such as Tokyo and Venice. There are seven customizable classes (Assault, Heavy, Recon, Sniper, Support, Bounty Hunter, Sapper) that you can level up across the single-player campaign and multiplayer battles. The multiplayer lets you play in Spectator mode or Squad vs Squad matches, talking to other players in Global and Squad Chat, racking up scores in Individual and Squad leaderboards, and winning rewards in limited-time events. You will level up, unlock advanced weaponry, and customize guns with attachments.
---
4. CRITICAL OPS (ANDROID/iOS) –
Critical Ops is a fast-paced first-person shooter game that will test your reflexes and tactical skills. Inspired by Call of Duty and Counter-Strike, it lest you experience the thrill of modern terrorist warfare as you fight a critical strike operation as a counter-terrorist, or cause destruction as a terrorist. You can fight matches alongside your friends and show the world your skill by leading the individual scoreboard. Although free-to-play, Critical Ops is not and will never be pay-to-win. It is monetized by players purchasing camos to customize their favorite guns.
---
5. SNIPER FURY (ANDROID/iOS) –
Sniper Fury includes over 130 missions set in exotic locations. You will fight against soldiers, armored vehicles, air units, and many more enemy classes as you get to experience cool "bullet time" effects and observe your sniper headshots in slow motion. The levels will subject you to sandstorms, blizzards, rainstorms, and other atmospheric effects. You will fight your way by using sniper rifles, assault rifles, railguns, and top-secret weaponry, gathering components to upgrade and personalize your arsenal. The PvP multiplayer challenge will have you steal resources from other players by breaking down their defenses and building a strong squad to keep your loot safe.
---
6. FREE FIRE (ANDROID/iOS) –
Developed by 111 Dot Studios, Free Fire was one of the first Battle Royale games to make its way on mobile devices. It features game modes like Classic, Ranked Game, Rush Hour, and Solo/Duo/Squad. Although the game doesn't feel the same as COD Mobile, one can derive many similarities. Most COD Mobile players will like what Free Fire has to offer.
---
7. HOPELESS LAND: FIGHT FOR SURVIVAL (ANDROID) –
Hopeless Land is a game developed by HK Hero Entertainment Co. Ltd. inspired by other popular Battle Royale games, it allows 121 players to land on an island and battle to become the last one standing. The game also offers a variety of vehicles to move around its maps.
---
8. PIXEL'S UNKNOWN BATTLE GROUND (ANDROID/iOS) –
Pixel's Unknown Battle Ground is a cartoonish pixelated version of PUBG Mobile. It is not similar to COD Mobile in many areas but features the same Battle Royale game mode which the Activision's title has. Unknown Battle Ground offers over 30 weapon choices and is fun gameplay with interesting visuals.
---
9. WORLD WAR HEROES: WW2 (ANDROID/iOS) –
Developed by Azur Interactive Games Limited, World War Heroes features game modes like Team Deathmatch, Deathmatch (free for all match), Point Capture, HQ Defense, Capture the Flag, Team Battle, and a Custom Mode to create a lobby. The game has great visuals and realistic graphics. It has many game modes similar to COD Mobile, thereby making it a proper alternative.
---
10. N.O.V.A. LEGACY (ANDROID) –
N.O.V.A. Legacy brings to you the best 3D sci-fi first-person shooter game that is based on the epic first episode of N.O.V.A., which received acclaim – all in a compact version of the shooter. There are two game modes, Deathmatch (free for all) and Team Deathmatch. You can customize your marine's skins and play multiplayer battles to win and record your scores o the leaderboard. It features the same death-cam as COD Mobile. You can also craft and upgrade the sci-fi weapons.
---
11. AILMENT AND ENDURANCE (ANDROID/iOS) –
Ailment is a mix between a shooter and a dungeon crawler RPG. Players explore the world, find loot and gear, shoot up the bad guys, and engage in some truly intense action combat. The graphics are retro-style so it is not the prettiest game we have ever seen. Still, the mechanics are solid and the controls are easy enough to learn. Players can also find hidden Easter Eggs, bring NPCs along for the ride, and more. Endurance came out in 2020 as a sort of prequel to Ailment and it is just as good as Ailment, if not a little better. These are two excellent shooting games that are free-to-play.
---
12. AIRATTACK 2 (ANDROID/iOS) –
AirAttack 2 is a top-down aerial shooter and a pretty decent one. The game plays as the classics do. You go level to level taking down opponents, bosses, etc. However, this one has surprisingly good graphics, simple controls, and a survival mission mode for those who like an extra challenge. The game also includes daily rewards, five airplanes, various upgrades, and support for Android TV along with external gamepads, mice, and keyboards. You can also play this free-to-play game offline. This is one of the good ones in the genre.
---
13. BULLET HELL MONDAY (three games) (ANDROID/iOS) –
Bullet Hell Monday is exactly what the doctor ordered if you just cannot get enough bullets on the screen. These three over-the-top aerial shooting games are pure arcade absurdity and we love every second of it. The games feature bright and colorful graphics, chapter mode, simple controls, an easy mode, and more. There are three games in the series. You have Bullet Hell Monday, Bullet Hell Monday Black, and Bullet Hell Monday Finale. The gameplay in all three free-to-play games are is quite similar.
---
14. FORTNITE (ANDROID/iOS) –
Fortnite is one of the more unique games on smartphone devices. No doubt that you have heard about this game. You drop from the sky, craft, and find various items, kill all of your opponents, and become the last one standing to win the round. Fortnite has a massive following. The game mechanics are a bit confusing on mobile, but that is only because there are so many controls. We expect it to get better over time. You can also sync your account with other versions of the game to keep stuff like skins and other unlockable content. The game started out as a third-party download from Epic Games but launched officially later in 2020.
---
15. INTO THE DEAD 2 (ANDROID/iOS) –
Into The Dead 2 is a fun shooter hybrid. The game also includes infinite runner-style mechanics. You basically run through a giant horde of zombies forever. Survival is the goal. Some of the game features include decent graphics, a variety of weapons, a dog companion, some tower defense mechanics, and multiple endings. This is definitely something a little bit different in the shooter space. However, it is surprisingly a deep game considering it is a freemium game.
---
16. MADFINGER SHOOTING GAMES (ANDROID/iOS) –
Madfinger Games is one of the best developers for shooting games. They have a good collection of excellent shooting games, including the Shadowgun series, Unkilled, Dead Trigger 1 and 2, and others. Unkilled and Dead Trigger are Zombie shooters. You kill a ton of zombies, zombie bosses, and collect various weapons. The graphics are also fantastic. Shadowgun is more of a classic shooter with a campaign, online multiplayer, and other features. Some of the games are free, others are freemium, and some still are pay-once experiences. You really cannot go wrong with any of them. Shadowgun War Games, an Overwatch-style PvP shooter, is the developer's latest release.
---
17. MORPHITE (ANDROID/iOS) –
Morphite is one of the most unique shooting games. It was also one of the best games of 2017. It features decent graphics, vast exploration, and various missions. The game is a little bit like a mobile version of No Man's Sky. The planets are randomly generated. Thus, no two worlds are the same. The free version of Morphite gives you two story missions and unlimited exploring. The full game runs up for up to $4.99. It is a rare pay-once game in a field of freemium titles. Thankfully, it is also pretty good.
---
18. SKY FORCE RELOADED (ANDROID/iOS) –
Sky Force Reloaded is one of the best top-down shooters on all of mobile. Like most games in the genre, you pilot and aircraft and you muscle your way through a bunch of bad guys. The game also includes upgradeable weapons and armor, in-level objectives, and more. The graphics are surprisingly excellent and the mechanics are simple to master. There are also buff cards and other things to help boost your chances of success as well as your score. It is a lot of fun and there really is not a whole lot wrong with it.
---
19. ZOMBIE GUNSHIP SURVIVAL (ANDROID/iOS) –
Zombie Gunship Survival is one of the more unique shooting games on the list. Technically, it is a first-person shooter. However, you are mounted in a helicopter and you are gunning down hordes of zombies from the air. The fun black-and-white graphics mixed with the oddly satisfying gameplay makes for something a little different in the genre. Some of the game features include various types of zombies, a tower defense and strategy game element to the mechanics, and plenty of stuff to unlock. This game had a bit of a shaky start, but it seems to be in the zone now.
---
20. DEAD EFFECT 2 (ANDROID/iOS) –
Dead Effect 2 is a bit of a lighthearted version of Dead Space. In this game, players are trapped in a space station that is overrun by undead zombies. With the goal of getting out of the station, players will have to blast away at the various enemies that pop up. There are a lot of collectibles like over a hundred pieces of gear to upgrade your character along with over 40 weapon upgrades.
The above-mentioned list shows the 20 best mobile games that are similar to COD Mobile available on Android and iOS devices. These are some amazing games and make sure to check them out.
Subscribe to our Youtube Channel. Follow us on Twitter & like our Facebook page for more post-updates
---
Check out GUNSMITH LOADOUTS here –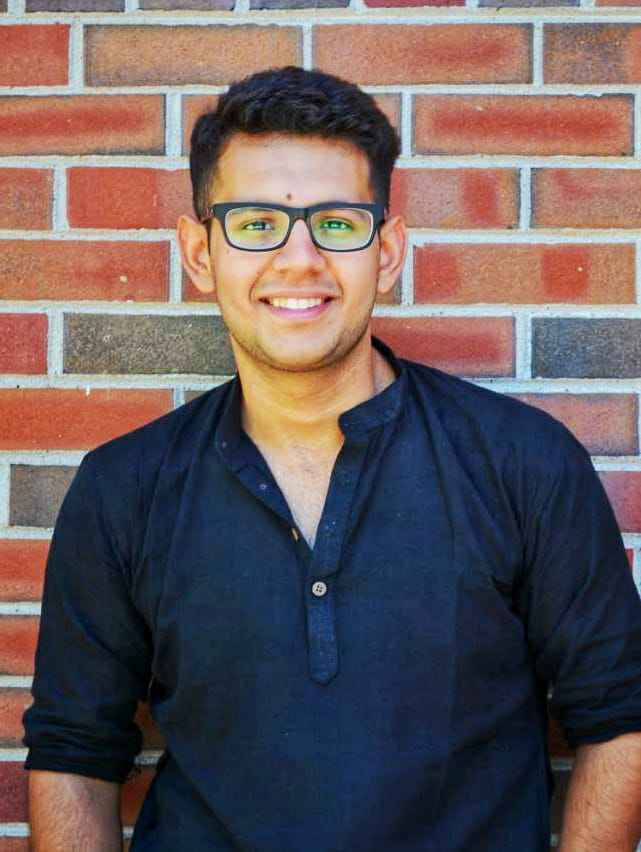 Shardul considers himself as a fitness enthusiast and animal lover, with a passion for gaming and music, especially Metal Rock and Dark Synthwave. He's a crazy football fanatic and FC Barcelona's fan. In his free time, he usually binges on Crime documentaries and Sci-fi movies.