Last updated on January 2nd, 2023 at 05:42 pm
Roblox is a fun game that's accessible on both PCs and platforms as well as iOS, Android, PlayStation 4, and macOS. There are many different types of games that can be found on this site. Here you can find all of the excitement and pleasure you're searching for.
It's great to be part of the awesome Roblox development community. A big variety of items is always accessible for free or with Robux.
The variety of options does not end at just a few games. There is a range of different games, such as tycoon games, survival games, and simulator games in which players may play with their friends.
You will be able to personalize your avatar's appearance and design your virtual places in the Roblox game if you register an account. Users could make money each time they open a server, as well as for gaming passes, they offer to other players. Roblox is perhaps the most successful system for kids to engage in gaming and game development.
Additionally, about 52% of all Roblox users are children under the age of 16 in the United States.
---
ALSO READ:
---
Top 14 Best Roblox Pokemon Games 2022
Whenever you question any child to identify their favorite Pokemon, they'll most likely be able to prepare a list of their five favorites before you're done.
Though Pokemon's overall popularity has decreased in the 21st century, video games have remained very successful because of the huge and diverse community that supports them. You will not be able to experience nearly all of the games if you do not own a Nintendo 3DS. Roblox takes over here.
Thanks to the Roblox platform, you now have the canthe world of Pokemon on your PC, smartphone, or Xbox One. You will get numerous results if you enter "Pokemon" into the Roblox search box.
These games don't compare to the real thing, thus using the word "best" loosely to say that this list includes the "greatest" Pokemon games on Roblox is a gross exaggeration. Deciding which Pokemon games are worth your time is a complicated process. And we are here to help!
These are our picks for the greatest Pokemon games on Roblox.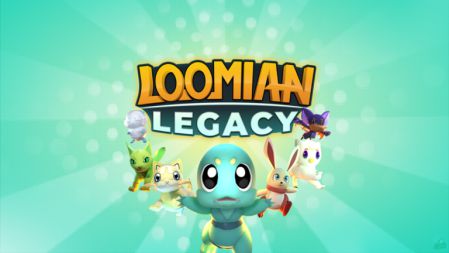 The player's mission is to track down the fragments of a mystery tablet with the capacity to corrupt both humans and Loomians. Throughout the game, the participant has the opportunity to catch Loomians, who are fictional creatures that engage in combat with other Loomians.
---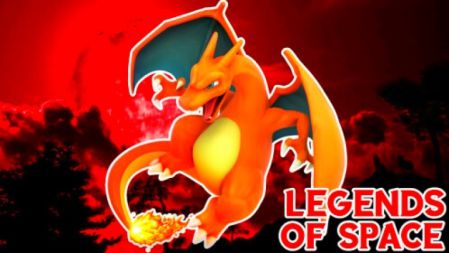 To confuse people into thinking that Legends of Space isn't a Pokemon game, the thumbnail features a generic-looking dragon-type Pokemon. Players will discover in-game that different versions of the same Pokemon have been created while sharing identical names and designs.
Taking cues straight from the main Pokemon series, players may engage in turn-based battles with one another, seek Pokemon in an effort to complete their collections, and take on gym leaders. Despite its widespread popularity, this game has yet to be removed from Roblox.
---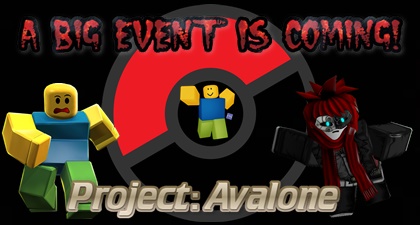 It is one of the most loyal fan-based Pokemon games on Roblox. Project Avalone is unique in that the game devs continue to update and create events for the trainers. Not only do you follow a questline and train your Pokemon but you also get to participate in events, trade Pokemon, and battle in over 10 gyms around the gaming world.
---
This game has one of the strongest communities of Pokemon fans in Roblox. The game offers tons of content including Dungeon adventures and puzzles to solve along with a great battle system.
Trainers also challenge you and put your Pokemon training skills to the test. Run around, collect Pokemon, and adventure through the jungles and caves to become one of the ultimate Pokemon trainers out there.
---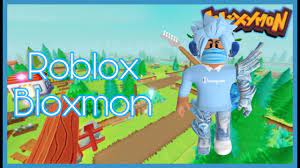 This is one of the true Pokemon replicas out there on Roblox. From the storyline to the battle system, everything is familiar to all Pokemon veterans. However, in Bloxmon more legendary Pokémon pop up to catch. Making it so much more fun at playing.
It has got everything, from the open world to battling other trainers and catching rare Pokemon. This game is worth a look.
---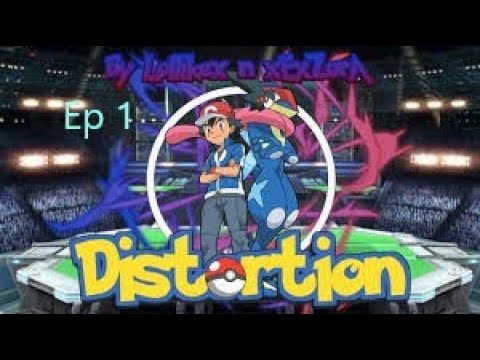 It is a Pokémon game that takes place in an alternate dimension. The Distortion world serves as a prison that holds Giratina. Adventure through the open world, collect all the various Pokémon and prepare for the ultimate battle against Giratina himself.
---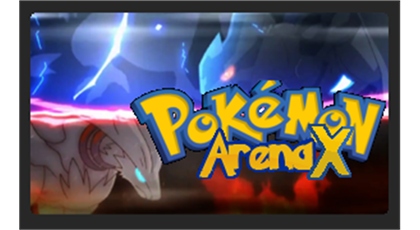 Pokemon Arena X was developed by a small group of programmers known as the 'SomeRandomGuysrg' on April 24, 2010, and the game was given its initial version then. You get to play as a Pokémon in the game, and you get to evolve and utilize several special skills.
This game has extremely basic gameplay. There's combat and leveling up to be done, as well as talking to other players and getting into character. As the level goes up, the power and HP will increase as well.
Once the player has increased in level, they will be able to find badges that allow them to acquire new Pokemon to play as. Players must also prevent their hunger from dropping to zero by consuming the berries that randomly appear in the surrounding plants.
---
7. Pokémon Battle-Brawlers
This list's first game is also one of the oldest, having originally been released in 2009. This game was made before Barack Obama got voted president of the United States. It's amazing that people still play it, given that it hasn't been updated in almost two years.
This description wouldn't be fully functional without including Roblox's oldest Pokemon-themed game, Pokemon Battle Brawlers. The game has been out since 2009, yet it is fascinating since it looks back in time.
This game offers you a glimpse into what Roblox might have been 10 years ago, even if it is not constantly updated with new features.
Like the original Game Boy Pokemon games, Pokemon Battle Brawlers has a traditional Pokemon feel to it. The creators went to great lengths to make this game full of intense action, which showcases excellent attention to detail.
In addition, this game is still being played by many people. You'll still be able to generally locate a server with people online, even if there aren't as many players as the other games we've listed here.
---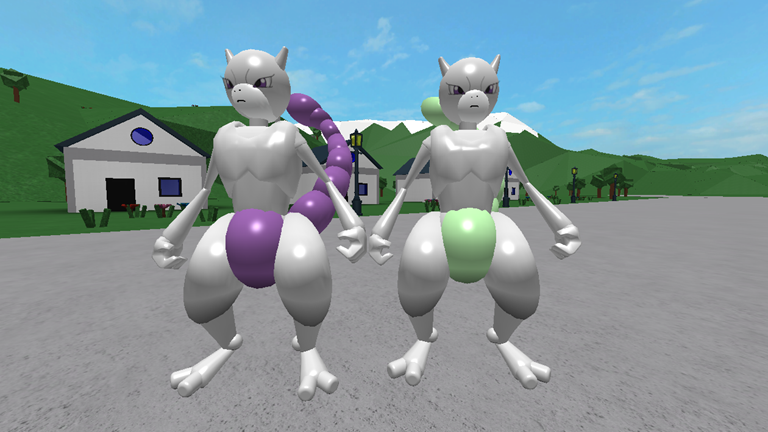 To be frank, Pokemon Universe is missing a lot of the things that make it seem fully formed. On the other hand, it's one of a kind in that it allows you to choose whether you want to play as a Pokemon or a Trainer when you start a game.
Overall, the environment seems almost completely devoid of things to do, and there is not as much to do in this game as there is in other games on our list, but there are a significant number of fresh concepts to take in, which makes it worth a look. Even now, many people still play it, which is significant.
There will always be more people to play with when there are 20 participants on a server and 100 individuals playing concurrently. New features and problem fixes are often added to keep the information fresh.
---
This is definitely nothing new. First, you choose a starting Pokemon and go out on a journey to collect as many kinds of Pokemon as possible.
The lack of novelty and polish makes Pokemon Adventures less attractive, but it compensates with its exceptional attention to detail and love for the source material.
---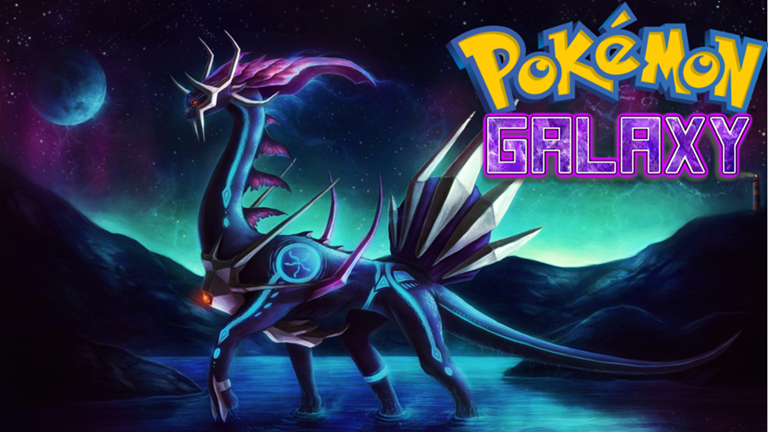 More than 15 million people have begun playing Pokemon Galaxy in August of 2016. Something tells me that it may feel a little like Pokemon Galaxy if we ever get a fully-fledged 3D Pokemon game on the Nintendo Switch.
I like games that allow me to choose Eevee as my starting and that let it tag along with me everywhere I go.
---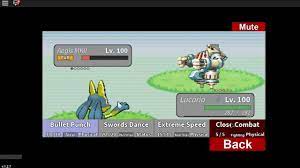 You don't like Brick Bronze? Then, Project: Pokémon is a wonderful opportunity to work on something with a more traditional Pokémon aesthetic. The soundtrack has been taken straight from the Game Boy version of the game, including character replicas including Professor Oak.
---
Even though Pokemon Legends has been on Roblox for many years, it regularly receives new features and bug fixes. This will let you get a feel for the huge amount of Pokemon-related material available and places you may explore.
The game offers a huge and detailed world to explore, and it includes a wide variety of Pokemon kinds and materials included in the game.
Players may appreciate a roleplay option, in-game loot that generates, and BeasTakip's regular events. Regular gamers use all the bells and whistles to keep themselves engaged.
---
The Pokemon games on Roblox are done with. Breath-taking graphics, classic turn-based combat, a huge environment to explore, and enough unique concepts to keep you busy for many days all combine to make Pokemon Brick Bronze the finest Pokémon game on Roblox. It's a no-brainer.
With over 388 million players, it may be one of the greatest Roblox games of all time. With an extremely robust environment to explore, including a fighting scheme almost similar to the portable Pokemon game you already know and love, this super-addictive game is impossible to put down.
You'll earn badges through playing, as well as becoming better at it. You may show off your accomplishments on your profile. It is also one of the most famous and well-known Roblox games
Follow us on Twitter & like our Facebook page for more post-updates.
---
Check out more Roblox Games –
Abhigyan identifies himself as a tech geek, gaming cognoscenti, and also a connoisseur of music. Unidentified and mysterious phenomena never fail to gather his undivided attention. When not reading about bizarre and perplexing entities across the Universe, he can often be found cheering for his favorite teams in Football.