Call of Duty Mobile has been on a role since October 2020. The game has been receiving positive feedbacks from its critics and fans and the game has proved that it is here to stay for a long time.
The game launched the Season 1 New Order in January 2021 and has been running successfully with fresh new updates coming in recently. Players across the globe are swarming in to check out the new season and what it has to offer. The new season brings in a lot of new characters, weapons, weapon skins, maps, modes, and much more.
The New Order includes the brand new Battle Pass with as many as 50 Tiers of free and premium lucrative content in terms of getting the new in-game features like new characters, new weapons, blueprints, charms, and other benefits. Players are already engaged in battling out against opponents to rank up and reach the topmost tier to earn the new content from Battle Pass.
Our team once again comes bearing gifts for you in terms of new purpose-oriented gunsmith loadout for a particular weapon. Earlier in this series, we have mentioned the loadouts like "No Recoil' KN-44, 'No Recoil' HG-40, 'High Mobility LK24, and a lot more. Make sure to check all loadouts here.
Today, we have tried to build the S36 No Recoil Gunsmith Loadout build.
COD Mobile S36 Gunsmith Loadout:
The S36 is a fully automatic LMG that has the highest rate of fire in its class. The S36 first appeared in Call of Duty Blacks Ops 2 as the QBB LSW fully auto LMG. The S36 can down an opponent in 2 shots because of its high rate of fire but the gun suffers from quite a high recoil.
The purpose of bringing you this gunsmith loadout guide is to inform the players about the best attachments you can use to minimize or completely eliminate the high recoil of S36.
Best S36 Attachments –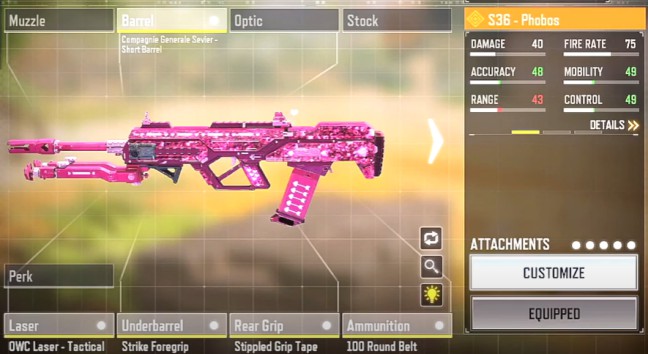 Muzzle – no change
Barrel – Compagnie Generale Sevier- Short Barrel
Optic – no change
Stock – RTC Steady Stock
Perk – no change
Laser – OWC Laser – Tactical
Underbarrel – Strike Foregrip
Ammunition – no change
Rear Grip – Stippled Grip Tape
---
Check out the weapon-stats of the base variant for comparison
---
How to use S36 No Recoil Build-
As mentioned earlier, this loadout guide focuses on the best attachments suitable for the S36 fully auto LMG weapon in COD Mobile for reducing or eliminating recoil which also improves the accuracy, mobility, and control while compromising a little in range. These attachments can be equipped by players who want to laser their opponents without worrying about recoil. You can also use the Toughness perk for Flinch Stability.
As we say, there are no bad attachments for any weapon, you can choose the best attachments according to your own play-style from vast gunsmith features for the enormous arsenal in COD Mobile.
Subscribe to our Youtube Channel. Follow us on Twitter & join our Telegram channel for more post-updates
---
Check out GUNSMITH LOADOUTS here –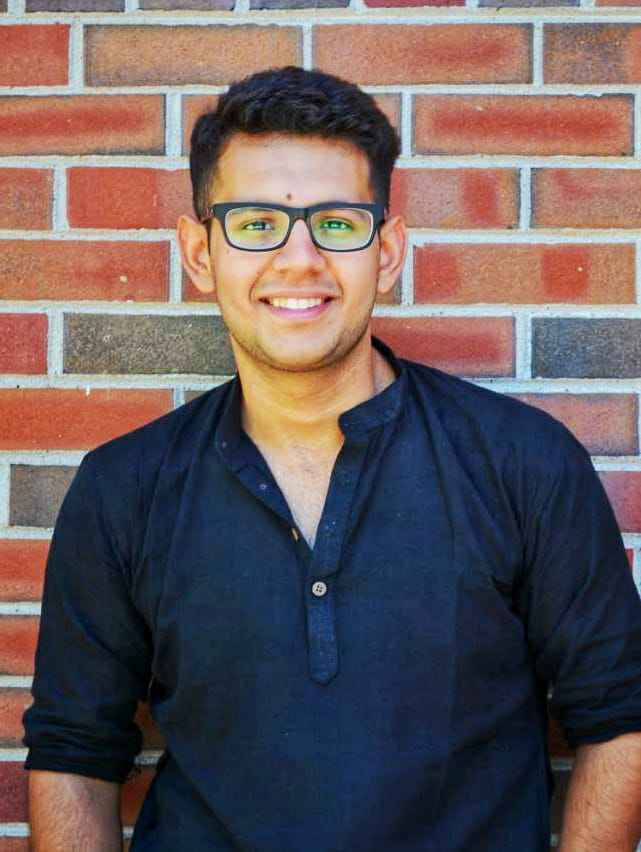 Shardul considers himself as a fitness enthusiast and animal lover, with a passion for gaming and music, especially Metal Rock and Dark Synthwave. He's a crazy football fanatic and FC Barcelona's fan. In his free time, he usually binges on Crime documentaries and Sci-fi movies.