Last updated on January 2nd, 2023 at 05:51 pm
Roblox is undeniably one of the most popular games and game development platforms among youngsters, with children under the age of 16 accounting for more than half of the Roblox population in the United States. Certain games, on the other hand, should be avoided by children, whether alone or with others.
Yes, we are discussing Dumb Roblox games. For a long time, this gaming and game development platform has been so successful that even adults play some Roblox games, and certain games undoubtedly include odd and dumb behaviours that are quite puzzling to youngsters.
While Roblox is a free-to-play platform with numerous games that do not need real-world money or in-game Robux, many games do offer buy items, add-ons, and other microtransactions such as game pass. Players can play different games such as simulator games, tycoon games, or even car games on Roblox.
If Roblox bans your account, you will be unable to create games on the platform and will forfeit all Robux and things won, purchased, or otherwise given. That's why we are here to help you out and here is a guide on 'How to get Unbanned from Roblox (Mobile/ PC)'. So, follow the article to get more information on the topic.
---
ALSO READ:
---
How to get Unbanned from Roblox
Users who violate the rules, abuse others, or use vulgarity is banned from the Roblox website. Roblox has two kinds of bans. An official ban prevents you from accessing your account for many days; a Place ban prevents you from accessing a single Place. The developer of a Roblox Place has the ability to prohibit or unban users at any moment. If you want to get your ban lifted, contact the creator and ask what you can do to persuade him.
If you engage in any of the following behaviors, Roblox may ban you – harassing intimidate, humiliate, to reveal someone's personal information, someone or something should be sexualized, discriminat, threaten, slander, insult, to schedule love meetings, perform sexual acts, urge people to undertake one of the aforementioned.
When a player receives too many reports, Roblox sends him a warning or temporarily blocks him. However, if the issue is really bad, you can permanently disable it (ban).
---
ALSO READ: How to reactivate your Roblox account after being banned for 3 days
---
If Roblox bans your account, you will be unable to create games on the platform and will forfeit all Robux and things won, purchased, or otherwise given. Having several accounts will not entirely rescue you. If Roblox discovers this, it has the authority to ban your additional accounts, even if they have not been reported by other players.
#1 Contact Customer Support
You will be routed to the ROBLOX terms of service if you threaten someone or use profanity in discussions with other players. Game administrators do not immediately ban accounts, and the claimed activity will be reviewed before your account is banned. Bans range from one to fourteen days. Follow the below steps to get unbanned after contacting customer support.
STEP 1 : Accept the Terms of Services
Accept the service conditions. Select "accept" in the terms of service box if you got a reminder, warning, or temporary ban from ROBLOX game moderators. You will be unable to access your account until you agree to the terms of service. Even if you previously accepted the conditions, you are required to read over and agree on them again.
STEP 2 : Find the 'Contact us' option
The "Contact Us" button may be found at the bottom of the ROBLOX website. By selecting this option, you will be sent to another web page containing contact information.
STEP 3 : Choose the Customer Service option
Select "Customer Service" as the email option. This option opens a ROBLOX customer support email template. Send an email stating why the ban is unjust or unwarranted and requesting that the ban-prompting incident be reconsidered. Give an example of what transpired that resulted in the ban and why you feel it is unjust.
STEP 4 : Talk to the Customer Service 
If you have any issues concerning your account ban, please contact a ROBLOX customer support representative. The phone number and email address for customer support are both provided. Discuss your ban with an account representative and describe what transpired before the ban. Request assistance in removing the ban from your account.
This method will easily help you get your account back. Also, the method is legit so there will be no further consequences that will harm your account.
#2 Use Roblox UnBan Script
Navigate to Google and search for any unban script for Roblox. Because it is an online tool, there is no need to download anything. It is accessible from any location and on any device.
It will either ask for your username or your phone number. Simply input the right data.
Allow the application to do its task.
This is the simplest technique I've discovered to work efficiently.
The application is updated daily.
Completely anonymous. Because this is a server-based application, your identity is completely anonymous. There is nothing to be concerned about.


---
How to Unban your Roblox Account
If your account has been banned or regulated, you can contact the Roblox Appeals team to have the case reviewed. The Appeals team will review the moderation and make any required changes to your account's moderation status. Making an appeal does not ensure that your ban will be lifted.
Following are the details of appealing moderation that will help your Roblox account get unbanned.
STEP 1 – Get in touch with the Appeals team
STEP 2 – Include username for account
STEP 3 – Explain why you are appealing
When filing an appeal, there are several limitations:
An appeal must be filed within 30 days after the moderation action that affects the account.
Moderation cannot be reviewed again once it has been reviewed. Duplicate requests for the same moderation action on the same account will be ignored.
Only the account owner may send an appeal to preserve our players' privacy. Can I appeal for a friend? contains information on how to do so.
Make sure you're emailing Appeals from a valid email address associated with the account you're appealing to.


---
How to get unbanned from a Roblox game
Keep in mind that it takes at least three infractions for your account to be banned. The first ban you receive is for a single day. Repeat violations result in seven to fourteen-day suspensions. Read and reread the ROBLOX terms of service and community regulations; understanding the rules might help you avoid account bans. Following is the method to get yourself unbanned from a particular game.
STEP 1 : Visit the game page
Go to the page for the location that barred you. Though you can no longer access the Place, you may still visit the page.
STEP 2 : Read the description
Examine the "Description" to see whether the game has any special restrictions about banning. If the game includes wording stating that bans are permanent and will not be reversed, the designer is unlikely to unban you.
STEP 3 : Find the Creator
On the left side of the screen, look for the phrase "Creator." After "Creator," click on the name that displays.
STEP 4 : Check the preferences
Examine the language on the page to see whether it provides any contact or ban preferences. Keep a record of your preferences.
STEP 5 : Try to communicate with the creator or moderators
At the bottom of the profile, click the "Send Message" or "Start Chatting" link. Explain that you'd want to know why you were banned and what you can do to get it lifted. Communicate with the author until she either rejects or accepts your proposal.
STEP 6 : Try different Roblox Account
If the creator refuses to unban you, visit the Place using a different Roblox account. Click the "Logout" button, then the "Create Account" button. Enter your birth date, gender, as well as a new user name and password.
---
FAQs
1. How to unban yourself on Roblox?
If your account has been banned or regulated, you can contact the Roblox Support staff to review the matter. The Support staff will re-evaluate the moderation and make any required changes to your account's moderation status. Submitting an appeal does not ensure that your ban will be lifted.
You can also try using a Roblox UnBan script or use a VPN but we highly suggest you not try that. That can lead to a permanent ban on IP addresses that will block you from using Roblox.
2. How do you get unbanned from a Roblox game?
If you are banned from a particular game, you need to find the creator. After talking and discussing the matter with the officials of that game you will be able to play the game. However, if they feel suspicious, they may not unban you and you have to use an alternative account to play the game.
That's it with our today's guide on 'How to get Unbanned from Roblox'. Do try all the methods and hope you can use the search bar efficiently now. Till then, stay safe and follow us for more upcoming coverage.
Follow us on Twitter & like our Facebook page for more post-updates.
---
Check out more Roblox Games –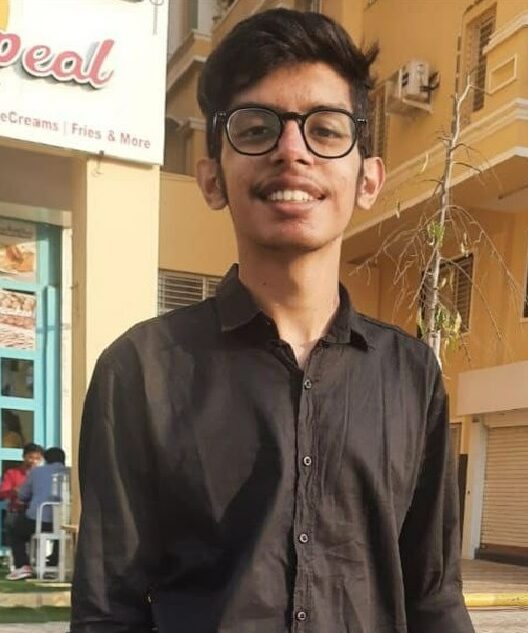 Jatin is an aspiring dentist with a keen interest in video games who likes to spend his time playing an array of different games. Other than that, he is a die-hard basketball fan who often embraces R&B music.